By: Jason Evans
When I first saw advertisements for Neon Trees in concert at the Newport Music Hall in Columbus, OH, I had to do some research on them as I had heard the name but was unfamiliar with them as a band. As I was doing my research I realized that I had known their stuff and really enjoyed the music. As I would talk to friends, family and coworkers the reaction was the same that I had for the most part and upon playing one or two songs they instantly responded, "Oh yeah!, I know them!" Two of their most popular hits that people usually recognize include "Animal" and "Everybody Talks". Neon Trees is made up of Tyler Glenn on lead vocals and synth, Branden Campbell on bass, Elaine Bradley on drums, and Chris Allen on guitars and needless to say I was pretty stoked to be able to photograph and cover their performance.
If you have never seen Neon Trees live, you need to get to a show as it is a fun and upbeat performance full of energy, movement and an amazing display of lights! Tyler explodes onto the stage with amazing dance moves, great vocals and nonstop energy that will captivate an audience for the entire show. The fans in attendance were excited to see Neon Trees. As the house lights dimmed and the band was beginning to take the stage, the crowd almost seemed to double in size instantly and erupted in deafening screams and applause. Although ticket sales did not warrant the Newport to be able to open the balcony, the main floor was packed in full with lots of dancing, fist pumps and singing back to the band as they definitely did not dissapoint the crowd.
Be sure to check out Neon Trees' current tour: "An Intimate Night With Neon Trees" including performances from supporting artists "Fictionist" and "Coin" , as it will be one that you will not want to miss.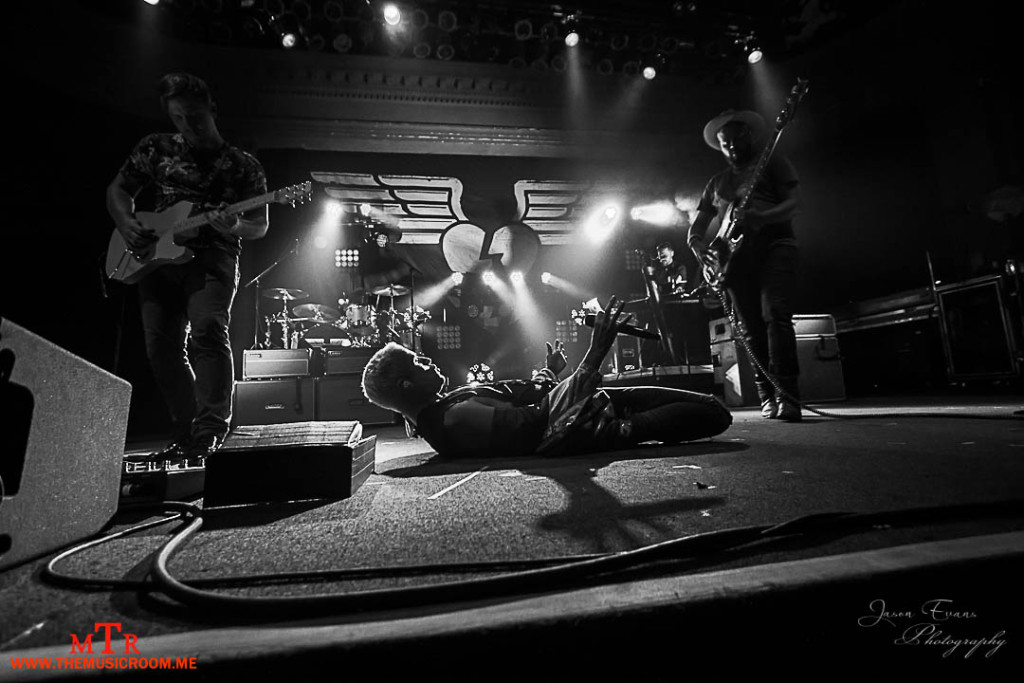 Neon Trees – Newport Music Hall set list – 7/16/15
– Songs I Can't Listen To
– Sins of My Youth
– Calling My Name
– Your Surrender
– In The Next Room
– 1983
– Animal
– Moving in the Dark
– Lessons In Love (All Day, All Night)
– Mad Love
– Still Young
– Love in the 21st Century
– First Things First
– Sleeping With a Friend
– Everybody Talks
– Come On Eileen (Dexys Midnight Runners cover)