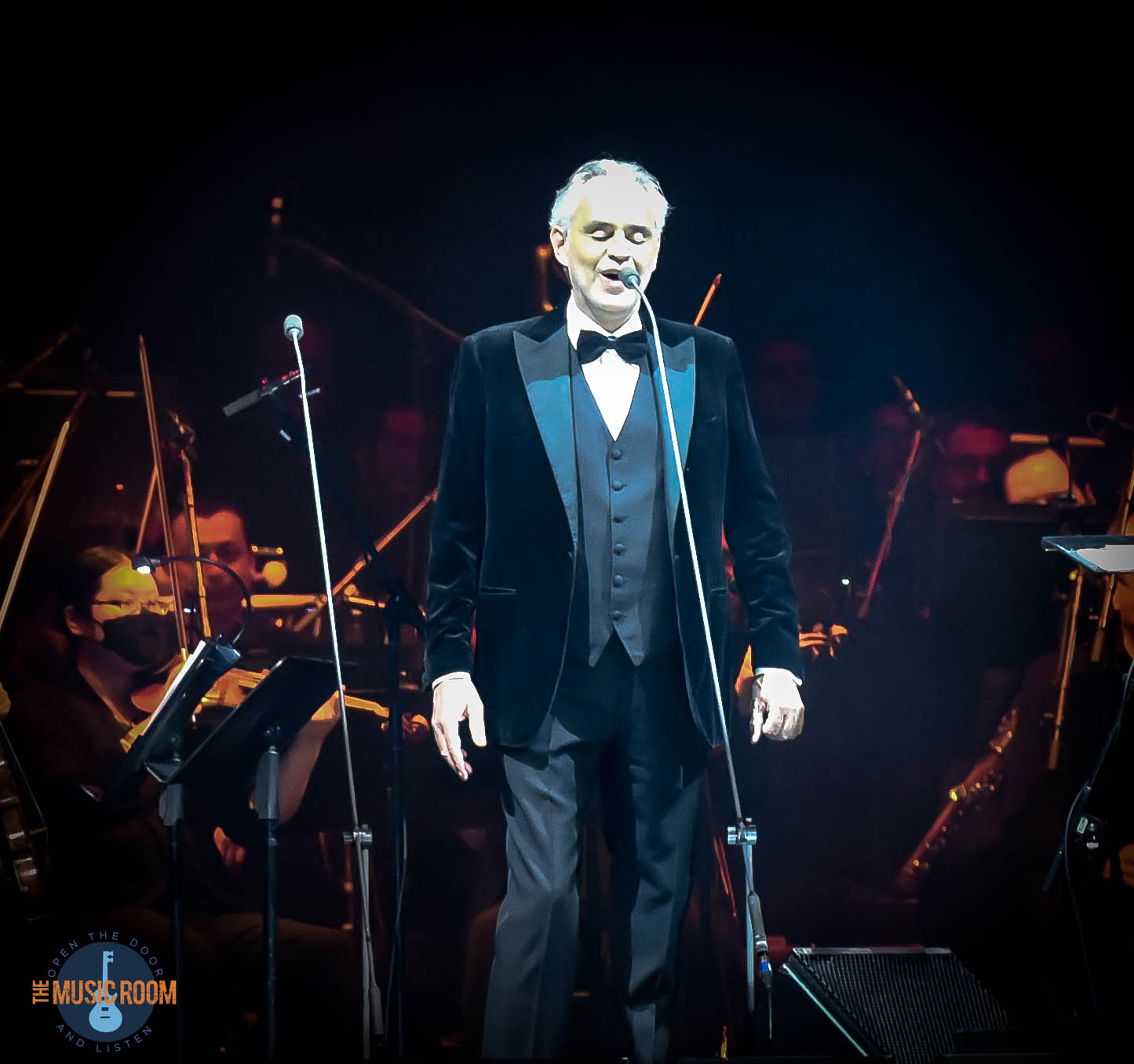 Andrea Bocelli – December 8, 2022
Nationwide Arena – Columbus, OH
w/ Matteo Bocelli, Virginia Bocelli
Maestro Steven Mercurio, Larisa Martinez, and The Columbus Symphony & Chorus
Andrea Bocelli returned to Nationwide Arena in Columbus, OH for an amazing evening of music, and he didn't come alone. This time around the iconic tenor brought along his talented kids, Matteo (25) and Virginia (10) to join him for a night of Christmas songs from their "A Family Christmas" record, released earlier this year, in addition to songs from Bocelli's vast songbook. One thing was made quite certain from the earliest moments of the performance, the talent gene runs deep in the Bocelli family.
The first half of the show saw Andrea Bocelli taking center stage performing a handful of Italian standards. Backed by the Columbus Symphony and the Columbus Symphony Chorus, Bocelli showed why his name is mentioned in the same class as the greats. I am nowhere equipped to critique his performance or talk about his technique. What I can tell you is that it is nothing short of awesome. The man barely opens his mouth and the sound that comes from him is sonic perfection. His voice is big and mighty, but his face and body show no signs of strain. In fact, he makes it look effortless. In a word, it is commanding. Whether you appreciate the style of music or not, no one can deny that they are in the presence of greatness when they hear Andrea Bocelli perform.
I can't imagine what it must be like to share the stage with a vocalist as great as Bocelli, but I must acknowledge and show immense respect for those who did. As mentioned earlier, The Columbus Symphony and Chorus accompanied the larger-than-life voice, and they did an amazing job doing so. If you didn't know better, you would think the amazing group of musicians was a part of the tour, but in reality, they were only on stage with Andrea for one evening. But for the 2 hours they were on stage, they made their city very proud. The countless hours they undoubtedly put into their performance paid off for a stellar showing. Also sharing the stage was soprano vocalist, Larisa Martinez, who performed the solo, and then joined Bocelli for "Time to Say Goodbye (Con te partirò)" at the end of the night. It has to say something when you are chosen to tour with someone of the caliber of Andrea Bocelli, and Martinez showed just why she was chosen.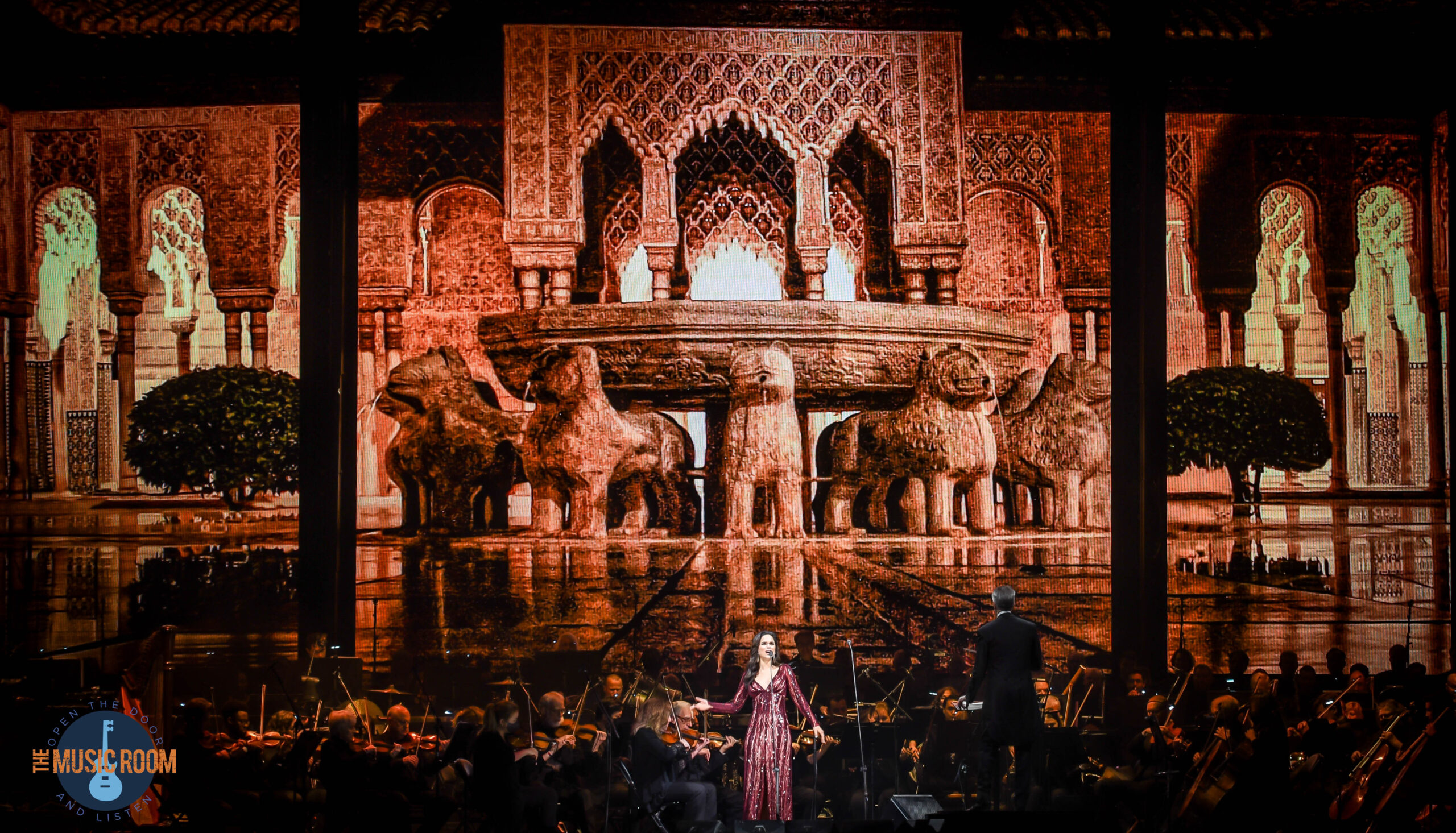 After a brief 20-minute intermission the Christmas side of the show began. After singing the Irving Berlin classic, "White Christmas," Andrea Bocelli introduced the crowd to his 10-year-old daughter, Virginia Bocelli, who then joined her father for performances of "Hallelujah" and "Over the Rainbow." Now, I have seen other performers have their kids join them on stage to add the "cute factor" to their show. While I never mind these types of moments, it has to be said that this young girl is an amazing singer in her own right and held her own alongside her famous father. Andrea said that she was in training and showed great promise, and he was certainly not embellishing things as a proud dad may be prone to do. I think it is safe to say that we will be hearing much more from the youngest member of the Bocelli family for years to come. This was also a cool moment of the show as we got to see Andrea Bocelli's guitar skills on display. He alluded to being embarrassed by his playing as he is a self-taught player. But it should come as no surprise that his playing was excellent.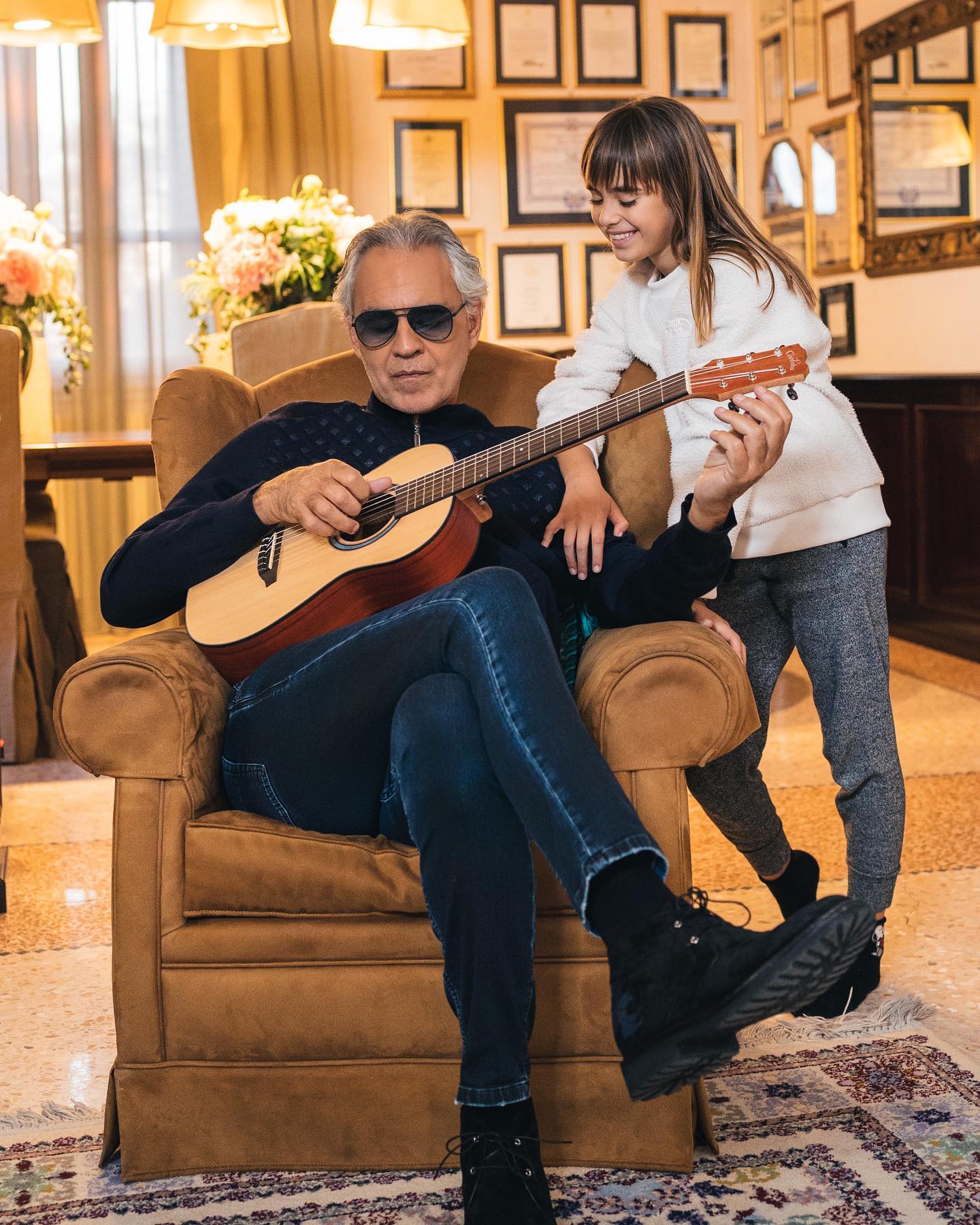 Next to join in on the family sing-along was 25-year-old, Matteo Bocelli, who joined his father and sister for "The Greatest Gift." After the trio performed that wonderful song, the stage belonged to Matteo for his rendition of "Have Yourself a Merry Little Christmas" while his father took a well-deserved break. I had become aware of Matteo and his talents when he accompanied his father on the track "Fall on Me" from Andrea Bocelli's 2018 record, Sì. But this was my first opportunity to see him perform live. It was clear that he has what it takes to be a successful solo artist on his own as he held the nearly sold-out Columbus crowd in the palm of his hand with his vocal abilities. He also showed that he knows how to work the crowd as he made his way down the stage to play to the front-row audience members. Highlights of the night included Matteo performing "Fall on Me" and the Ed Sheeran song "Perfect Symphony" with his father.
We have seen Andrea Bocelli live in concert a couple of times prior to this show, and each time has been amazing. But I have to say, I think this time was my favorite. It was fun to see this larger-than-life musician gladly step back to let his children take the spotlight. There was more than one moment throughout the night where Andrea Bocelli went from being the legendary tenor to a proud father. The moments were obvious to spot as the singer would just beam and smile as he listened to his children perform and then give them a big embrace when they were through with their song. The moments were real and a joy to watch.
If you were unable to see Andrea Bocelli and his family on their tour, you are in luck as you can watch a special Bocelli Family Christmas performance, which is now streaing on YouTube. And don't forget to pick up the album here!
Setlist
– La donna è mobile
– Di quella pira
– Come un bel di di maggio
– Vicino a te
– O soave fanciulla
– Brindisi
Intermission:
– White Christmas
– Hallelujah (w Virginia Bocelli)
– Over the Rainbow (w/ Virgina Bocelli)
– The Greatest Gift ( w/ Matteo & Virginia Bocelli)
– Have Yourself a Merry Little Christmas (Matteo Bocelli)
– Do You Hear What I Hear? (w/ Matteo & Virginia Bocelli)
– Joy to the World
– Adeste Fideles
– Fall on Me (w/ Matteo Bocelli)
– Time to Say Goodbye (Con te partirò) (w/ Larisa Martinez)
– Nessun Dorma
– Perfect Symphony (w/ Matteo Bocelli) (Ed Sheran cover)
Photo Gallery