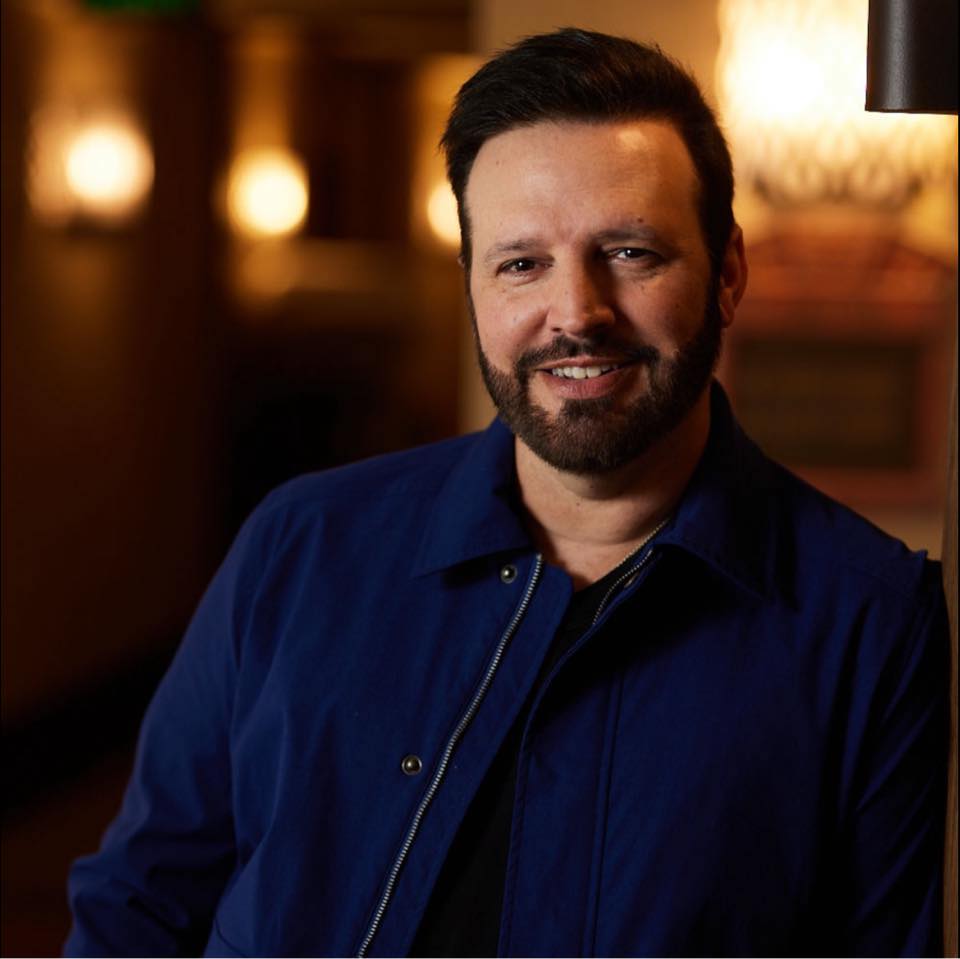 Mark Wills Interview: Mark Wills burst onto the country music scene in 1996 with his debut single, "Jacobs Ladder." Since that time, Wills would go on to release a string of hit albums and songs. "Don't Laugh At Me," "Wish You Were Here," and "19 Something" are just a few of the songs that you likely know. Wills received the ultimate seal of approval when he was inducted into the Grand Ole Opry on January 11, 2019. While country radio may have changed over the years, Mark Wills has not. The country music star is still making great music and playing for his fans all over the country. We had the chance to catch up with Mark to discuss what the year has in store for him, as well as what we can expect at his upcoming show at Lori's Roadhouse on January 27th. 
---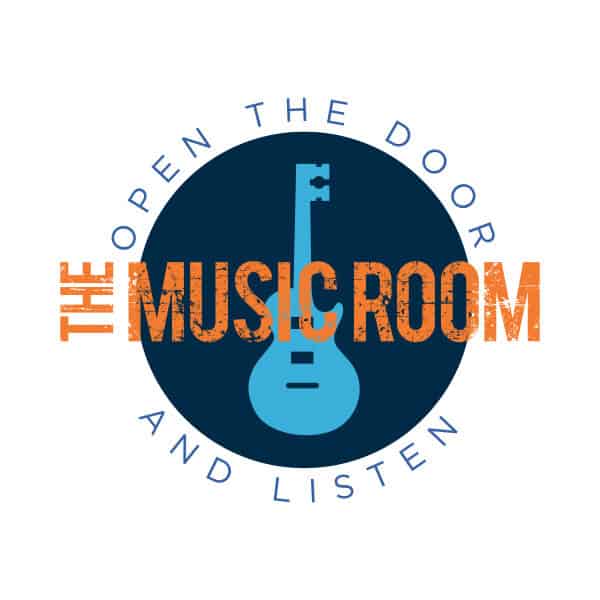 The Music Room: Hey Mark, I appreciate your time, man. It's an honor to get to talk to you.
Mark Wills: No worries, no worries. How's everything going?
TMR: Everything's good, man. Everything's good. How about you?
MW: I'm good. Just been trying to get everything done this morning and get ready to leave out on the road tomorrow. And so you know how that works. I mean, you feel like you're running a million different races. After 100 years of doing this, it doesn't get any different.
TMR:  So, everybody's kind of catching their breath after their holidays, getting back into it. What is 2023 looking like for you?
MW: Man, 2023, for us is kind of kicking off with a bang. We typically don't do a lot in January and February. But in this year, we've got, let's see, we've got four or five, maybe six shows in those two months. So it looks like it's gonna be a good year. Like everybody else, after the entertainment world shut down for a couple of years, it's just nice to be back out there. It's nice to get back out on the road, play some music, and see some faces in front of you.
TMR: I know you've been doing this for a long time and you're a pro, but what do you have to do to get yourself ready to go back on the road for a string of dates? Do you have to go back over the songs or are they pretty much just ingrained in your head?
MW: Over the last few years, yeah I do. Yeah, I'll explain it like this… when we did our first tour, the first stadium tour with George Strait, we would go for a couple of days of rehearsal. I thought, why are you rehearsing man, you're George Strait! Why are you rehearsing? Why are you coming in and doing this, and now that I'm sort of at that same age, you know, that George Strait was when we were doing this, I'm like, I get it. I completely get it. Because it's the weirdest thing, you know, my wife and I were sitting there the other night doing something, and a song came on the radio. And we were sort of playing the game of just singing along with it. And I said, what is it about a song that you haven't heard in 30 years and you can remember every word to it, but something that you sang yesterday, just leaves your brain? And I think that's the way it is. I mean, as we travel across the country it's kind of funny that I'm talking to you today and tomorrow I end up in Kansas City, Missouri. And that's where I first started my radio tour back in January of 1996. And we're going there to do what we always do.
It's the same way with the opry this past weekend. We decided five minutes before we were going on stage, somebody requested something on Instagram, you know, or one of those social media platforms. They said we're here at the show and we'd love to hear this. And I'm like, we can do that. I thought about it and I was like oh, I haven't sung that one in a while, we need to run over it. So yeah, that's exactly what we do in today's world.
TMR: With a catalog like yours… you've got all these big songs, all these albums and stuff, when you go out to do a string of dates how do you put together a setlist?
MW: Well, what we try to do every year is go in and try to plug a couple of new things in the show that we didn't do last year. You know, we have a lot of repeat fans that come to the show, and I think you can get very stale with doing the same show over and over and over again. And part of that is a necessity, but at the same time, we don't have the same problem that a lot of acts do. We don't run tracks. We don't run background vocals. We don't run any of that kind of stuff in our show. Everything that comes off of our stages live. So we can kind of fly by the seat of our pants and play anything. And that makes it pretty cool.
TMR: Yeah, it does. Personally, that's where I feel like it should be. Like you said, George Strait, and artists like that, you know, just get out there and do your thing.
MW: Exactly. We do a part of our show a lot of times where I'll say, what do y'all want to hear? And I've been doing this, with these records, for the better part of 27 years. I don't have any of the guys that were with me in the very beginning that played that first album or played that second record, or a combination of that first and second record. I think the longest guy that's been with me now has been with me, like, maybe 12 years. But if I can remember part of it, I don't mind playing a part of it on the acoustic guitar. I don't fault any of these younger acts for running tracks and all that kind of stuff. You try to get the biggest sound that you can on a shoestring budget out there. But we sort of feel like at the point where we're at, it needs to all be live and it all needs to be coming off the stage. Everything needs to be represented in person, not in hard drive.
TMR: That'd be a good t-shirt right there, man. In person, not in hard drive. I like that.
MW: Actually, I do like that. That's pretty cool. I don't know that I've ever said that before. But I'm gonna write that down.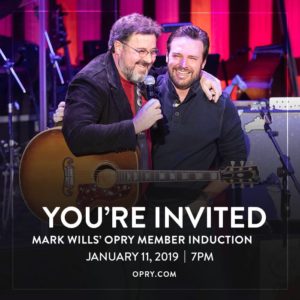 TMR: One thing you touched upon is playing the Opry. I just want to ask you what it is like being a member of The Grand Ole Opry.
MW: Tony, you know, I think each and every one of us have goals. You know, I've never been a huge person that tried to set any big-time goal for my career. And what I mean by that is, every act wants to have a gold record. Every act wants to have a number one. Every act wants to have those types of goals. I can remember being a little kid and thinking how cool it would be to get to play on the Grand Ole Opry. You know, I can remember watching that in my Pappa and Granny's house. I can remember doing stuff like that as a kid. I truly never anticipated in my early days, that I would be asked to be a member of the Grand Ole Opry. Having said that, as my career took off, and as I started playing The Opry more and more and more. You know, I always dreamed, always hoped that that would come my way. And, to be perfectly honest with you man, on December 21 of 2018 when Vince (Gill) asked me to be an honorary member, it completely took me by surprise. I mean, it's truly one of the biggest honors I've ever had in my life. Because when you think about how many thousands of people record music, when you think about how many tens of thousands of people dream of coming to Nashville. I get to call the opry home for the rest of my life, and that's pretty dang cool.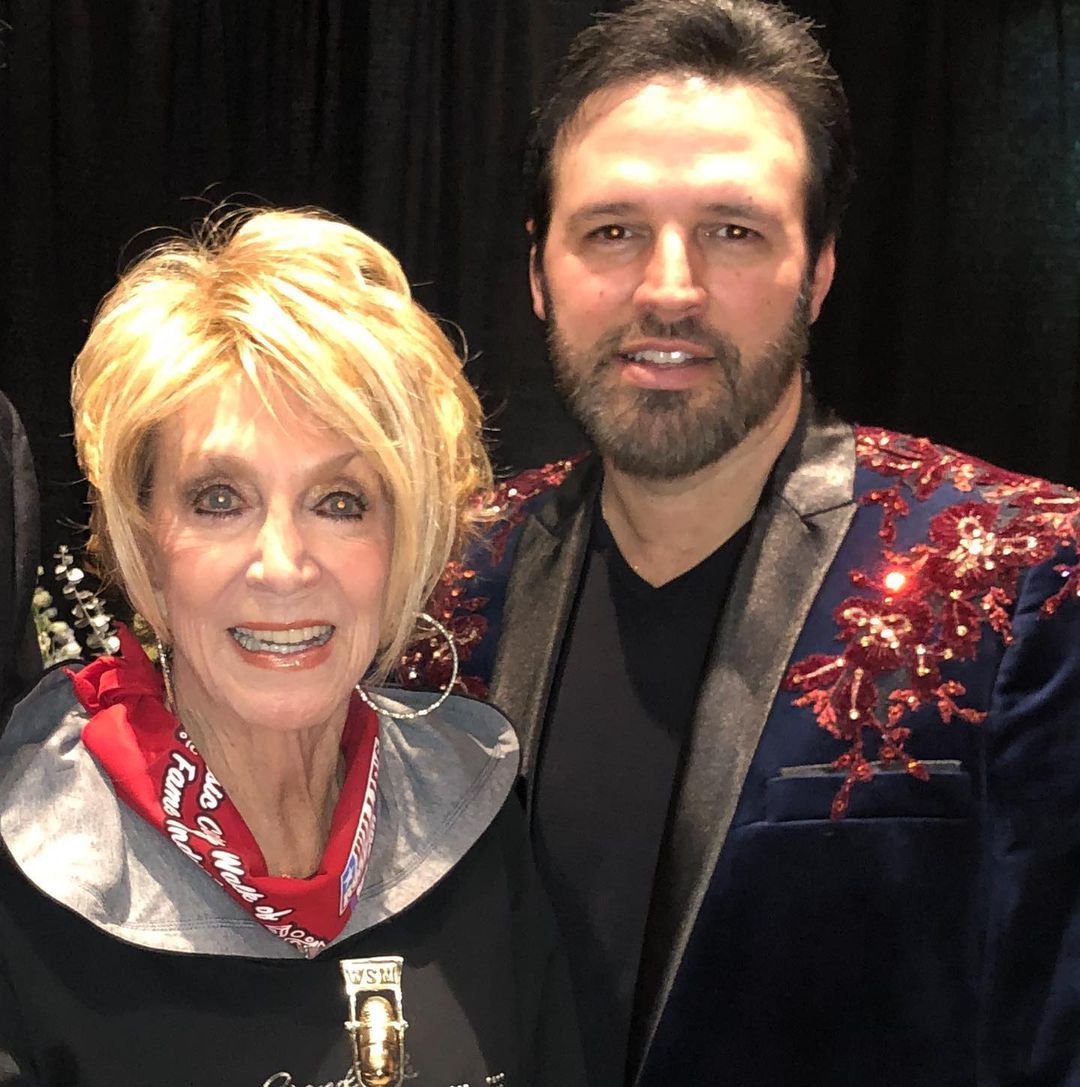 TMR: It is, man. It's hallowed ground. I mean, just taking a tour of the Ryman and standing on that stage as a fan gave me goosebumps. I can't even imagine what it's like as an artist and a member. So congratulations on that. And what better way to get inducted than to have Vince Gill invite you in? That was very cool! Some of the Opry members we're seeing today, like Ashley McBride, one of the most recent invitees…is there an artist on your radar that you'd love to be in Vince's place to give that invite and to say, hey, we want you to be a member?
MW: I think, yeah, I think that'll happen. You know, I'm sort of, I hate to say it like this (laughs) but for each generation there comes along somebody that, you know, that they sort of plug in, and I feel like I'm a younger version of Vince. I think that so often when I do these at the Opry, you know, they put us in the same dressing room. They, sort of get us both ready to do what Roy Acuff has done. To do what MinniePearl did. To do what, you know, you can go on and on and on about the Opry members that have been there. And I sort of feel like I'm being groomed to take that role one day. I'm certainly not going to step on Vince's toes. I'm not going to step on Larry Gatlin's toes, or anybody else that's been there for a long time. But I hope to be the guy that's going out on stage one day, and asking these new young whippersnappers that are coming along to join our family (laughs.) Because it is such a special event. I can remember the first time I walked on stage there. Jeannie Seely introduced me. And here we are, 27 years later and Jeannie Seely is still with us and I treasure my time with her. I remember those moments, you know, when I was making my way for the very first time and the people that welcomed me. The people that were there and sort of opened the doors and told us, hey, think about this or try to do that, you know, stuff like that. I take those conversations to heart. I remember them, and I treasure them. And so I've tried to do the same thing with some of the new acts that have been coming in recently, sort of helping understand a little bit about the Opry tradition and helping them understand about what we do there. Because if you don't tell them, if they don't learn, then they don't know.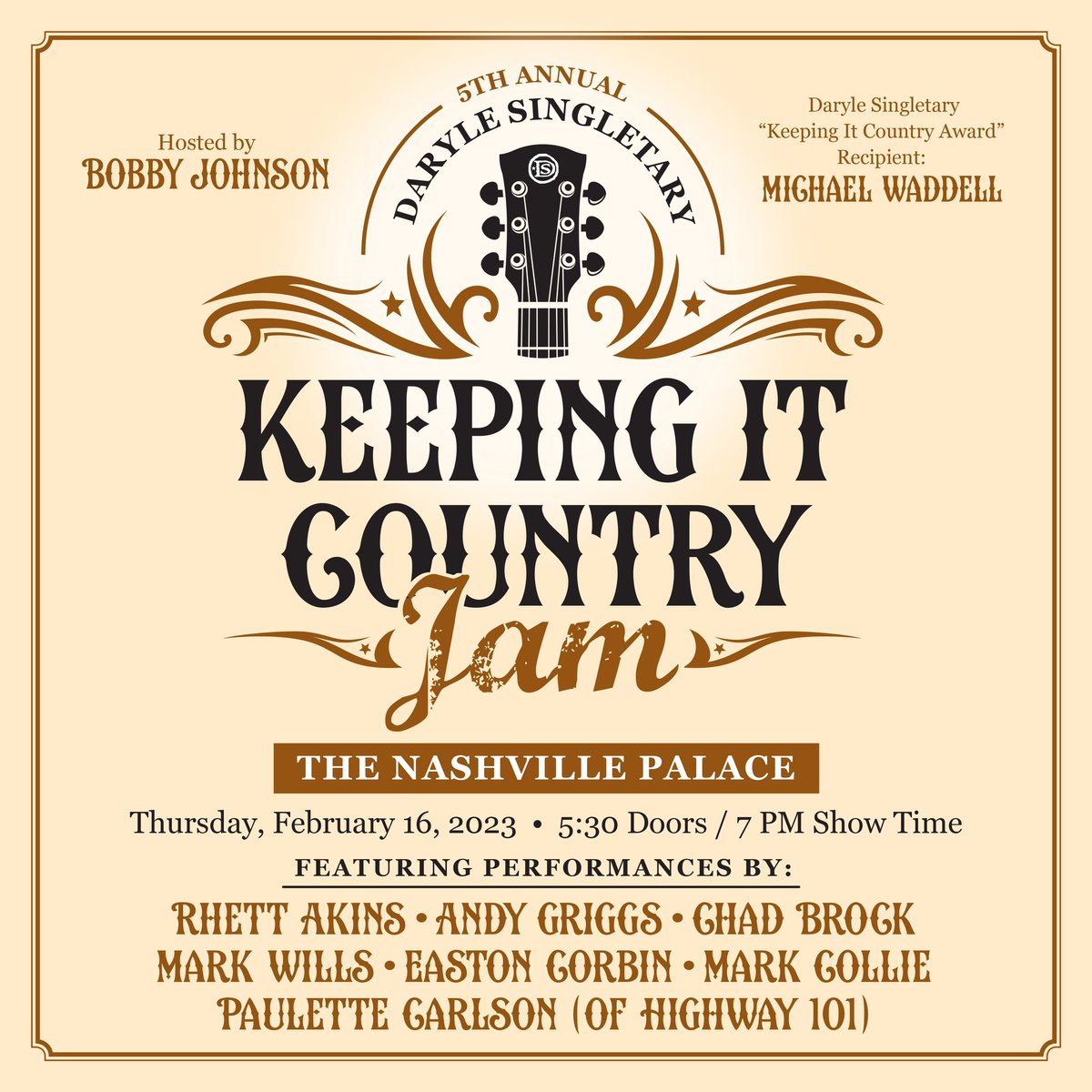 TMR: Right, right. Absolutely. And that kind of makes me think about another event you're going to be a part of coming up here in February, the Daryle Singletary Keeping It Country Jam. Can you talk a little bit about that event and what that means to be a part of it?
MW: Well, Daryle and I, we're both Georgia boys. He was a couple of years ahead of me when he came out with his first song and stuff like that, but we got a tour together. We got to do a lot of shows over the years and got to be friends. And when he left us way too soon, you know…It's kind of one of those things where myself and a bunch of the other artists stepped up and do these benefit shows for his kids and for his family. I would hope that if that had been me, and I had left us with young kids at home that my friends would have stepped up to help my family out as well. And that's what we do. We go in and play some of his songs and tell some of the stories and have a great time and really just remember him fondly.
TMR: Yeah, I love that his memory is being carried on in a special way like that. He was an amazing guy with an amazing body of work that he gave to us, so I love that. So we'll start wrapping up and I just want to ask you if you have anything you'd like to let the people of Cincinnati know as we get ready for your show here at Lori's Roadhouse.
MW: Man, you know, we've always had…we've played Ohio a lot in the beginning of my career. For the last few years, for whatever reason, we haven't played up there very much. So we're looking forward to seeing the folks that have been supporting us from the beginning. Come on out and hear the songs, I mean, that's truly what it's all about. It's about the songs, it's about the memories that the songs created for you. I know that we always have a good time. It's always a lot of fun for us to get to play those songs. And you know, just enjoy being on stage and watching the faces sing the songs back to you. Always a great time, and definitely want everybody to come out and hang out with us. I promise you…. well, I can't promise you, but I can almost promise you that you won't be disappointed (laughs.) You get to hear pretty much everything that you've heard on the radio for the last 25 years from us. And you can't say that about a lot of shows.
TMR: Yeah, that's true, man. It's gonna be a good time. The venue is fairly new. It's just over a year old. It's a real state-of-the-art kind of place and is a lot of fun. A lot of country-loving people there. So it's gonna be a great night, man. I'm looking really forward to it.
MW: The 90s country resurgence has been awesome. And so we love to get up there and play those songs that people, you know, remember and, and have fond memories of. So come out and hang out with us and I promise them a good time.
TMR: We certainly will. Mark, I appreciate your time. Like I said, it's an honor. I truly appreciate it and am looking forward to the show next week.