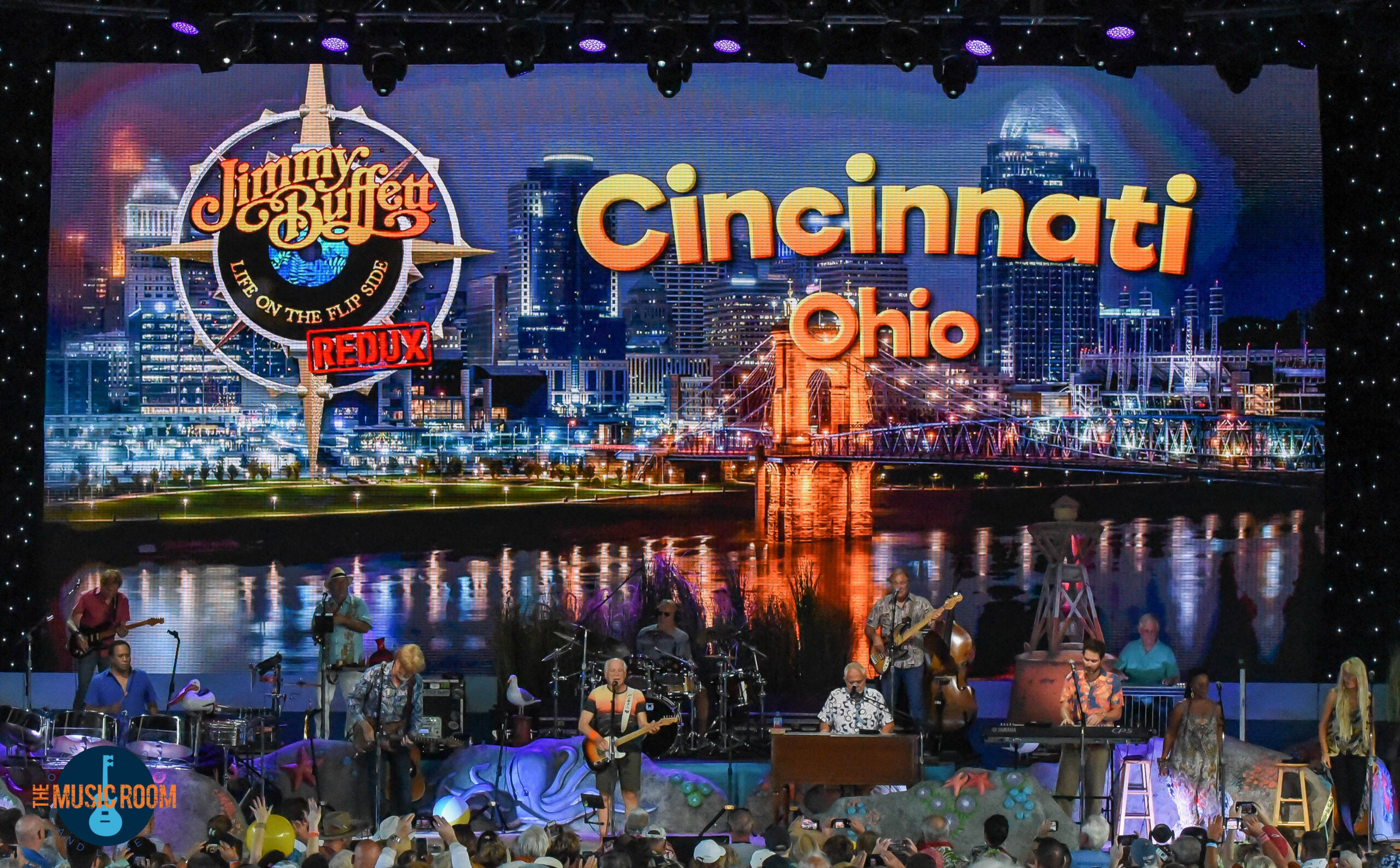 Jimmy Buffett & The Coral Reefer Band
July 21, 2022
Riverbend Music Center – Cincinnati, OH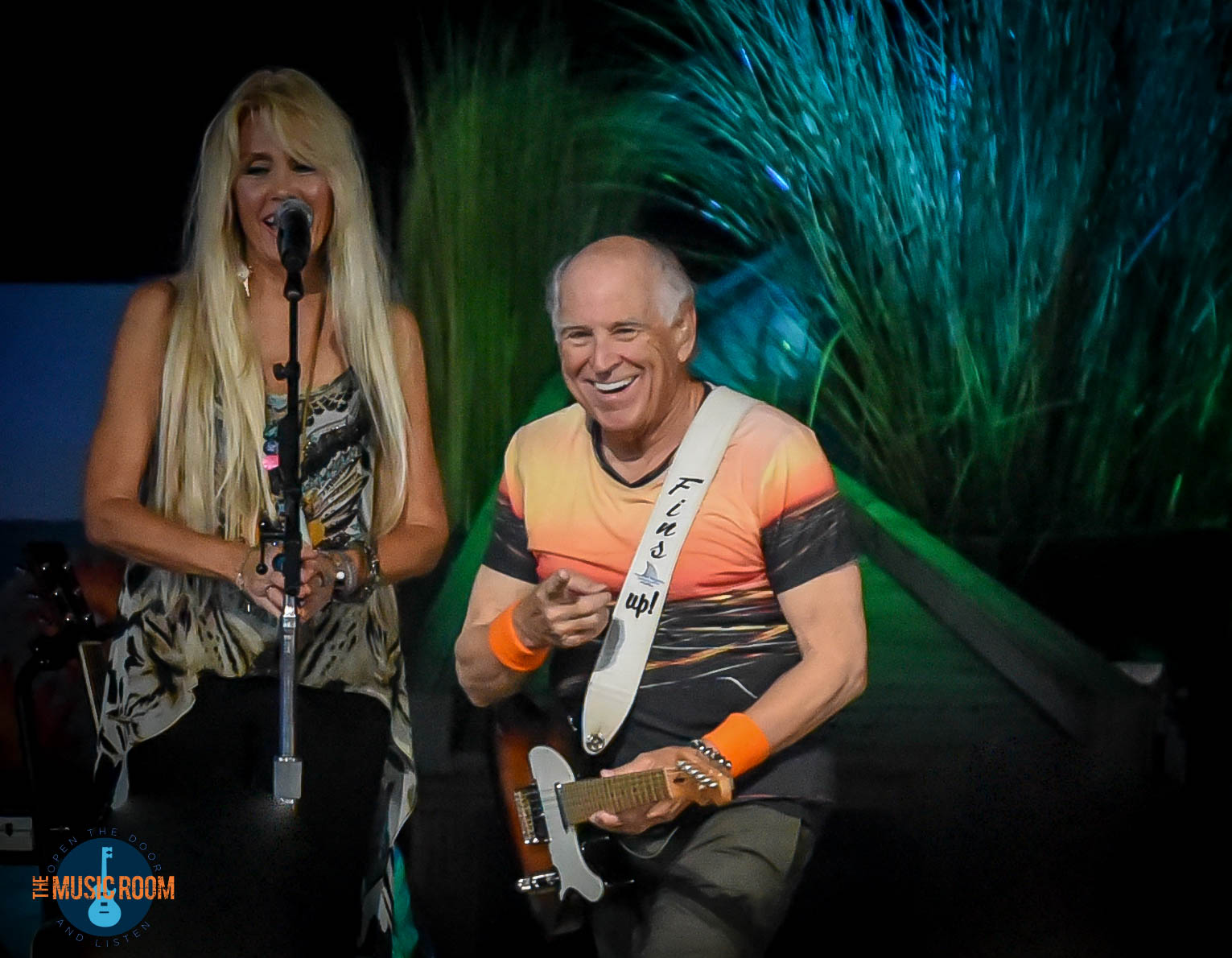 You know when "Fins" is the second song played in a Jimmy Buffett setlist, you are in for a good night. And that was just the case this year at Riverbend Music Center in Cincinnati, OH when Jimmy Buffett & The Coral Reefer Band played their annual show in the area. Though, "show" hardly seems like the right word for it. When Jimmy and the band come to town, it's more like a holiday for Cincinnati Parrotheads. PTO time is used, margaritas are made (lots of margaritas,) fun is had (lots and lots of fun,) and memories are made…and sometimes forgotten. Yes, Jimmy Buffett day is a special day in The Queen City. It is an undocumented fact that the excuse, "it's 5 o'clock somewhere" is used more on a Buffett show day in Cincinnati than any other day.
This was the second meeting of Jimmy and the original chapter of Parrotheads since the dreaded C-word derailed things for a little while a couple of years back. It feels like since coming off the other side of the concert blackout of 2020, Jimmy and crew are better than ever. The band seems to be re-energized and having the time of their lives during their nearly 2 hours on stage. I have been attending Buffett shows since the mid-'90s, and I have to say this was one of my favorite setlists in a long time, if not ever! Now, with the large catalog of music that Mr. Buffett has, a Jimmy Buffett setlist is a very personal and subjective matter, but for me, this set was near perfection. It was made up of all of The Songs You Know by Heart which people come to expect to be played at a Buffett show, but it was the songs peppered in between "the hits" that really made this a magical night for me.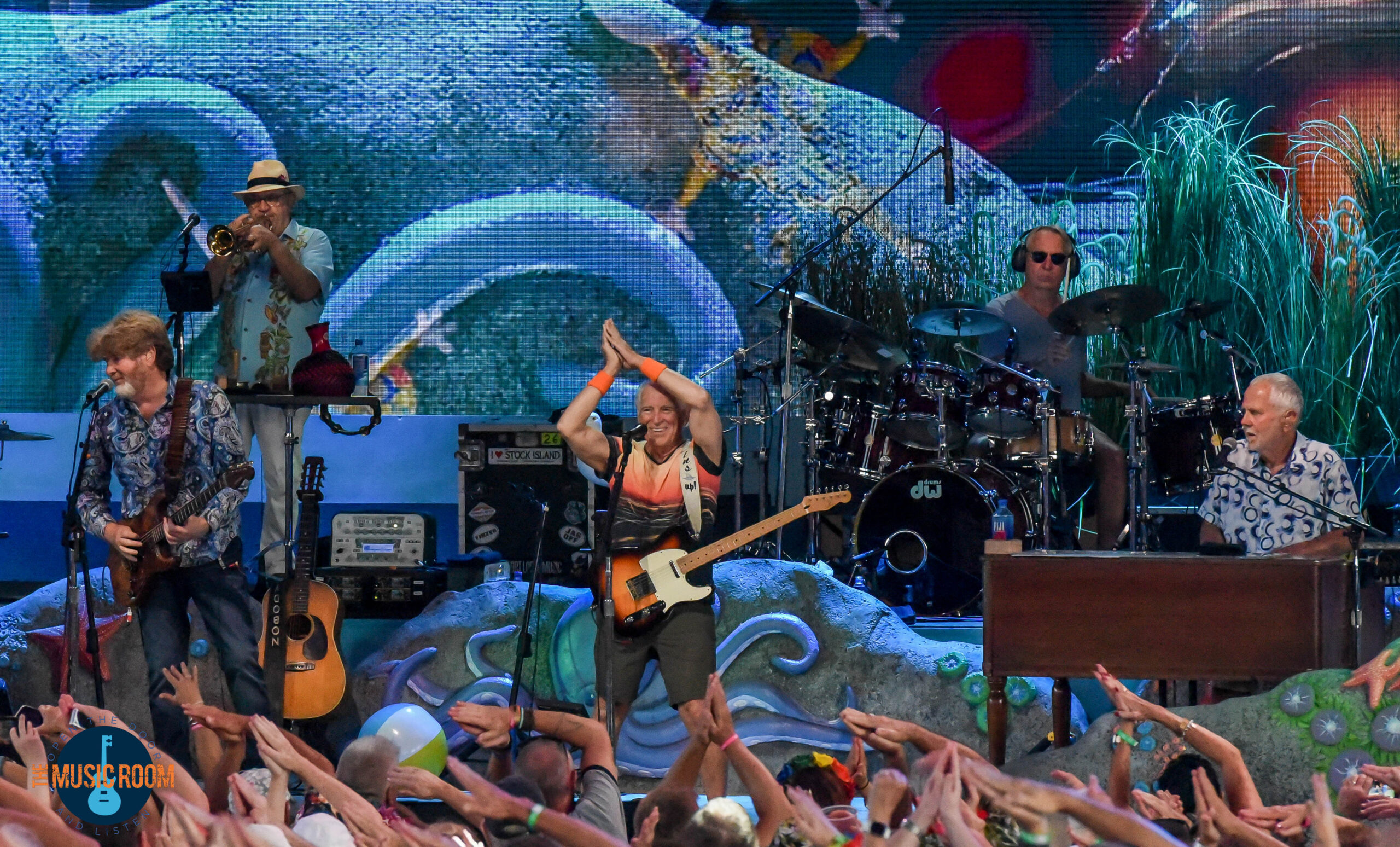 First, there was "Growing Older but Not Up." I mean come on, that is pretty much the mantra I live by. Anyone who knows me knows this song is my personal anthem. Then there was "He Went to Paris." This is not one that always makes it into the setlist, but it gives me chills every time it does. While Jimmy can make you dance and have a good time, he can equally cut straight to your heart with his ballads. This one is a perfect example of his talent as a lyricist and songwriter. A couple of songs later we got "Last Mango in Paris." First of all, when your name is Tony, how can you not help but love this song? And then after spending a few hours on a bar stool down at Captain Tony's in Key West, FL, this song just becomes a part of you. Hearing it played live is always a special treat. And the very next song played was "Bama Breeze." I don't really have a special story for this one, I just really dig the song and don't remember hearing it played live very often in previous years. And then, as with every Jimmy Buffett setlist for me, "Pirate Looks at Forty" is always the highlight of my year. As I closed my eyes and listened to Jimmy sing, I realized just how much this song has changed for me over the years. In my 20s and 30s, it was my pretty ocean song that always would take me to my favorite beach when I couldn't be there. Now, as I sing along with the words as a 44-year-old man, the lines take on a whole new meaning. But perhaps we will save that for another post. I could go on and on about why every song in the set was amazing, but these are just a few of my personal highlights from the show. I would love to hear yours in the comment section below.
So on his 54th show in the Cincinnati area, Jimmy Buffett proved there is still wind left in his sails and plenty of fun left to be had. For now, the Cincinnati Parrotheads have packed away their grass skirts, coconut bras, and shark fins. The hangovers have subsided, and we are left to the dozens of photos we took on our phones (who are some of those people anyway?) But the bond between Jimmy Buffett and his faithful Cincinnati Parrotheads is even stronger than before. And now we wait for show 55 to be announced so we can do it all over again! Until then, be sure to check out the two latest releases from Jimmy Buffett & The Coral Reefer Band, Life on the Flipside, and Songs You Don't Know by Heart. See you next year!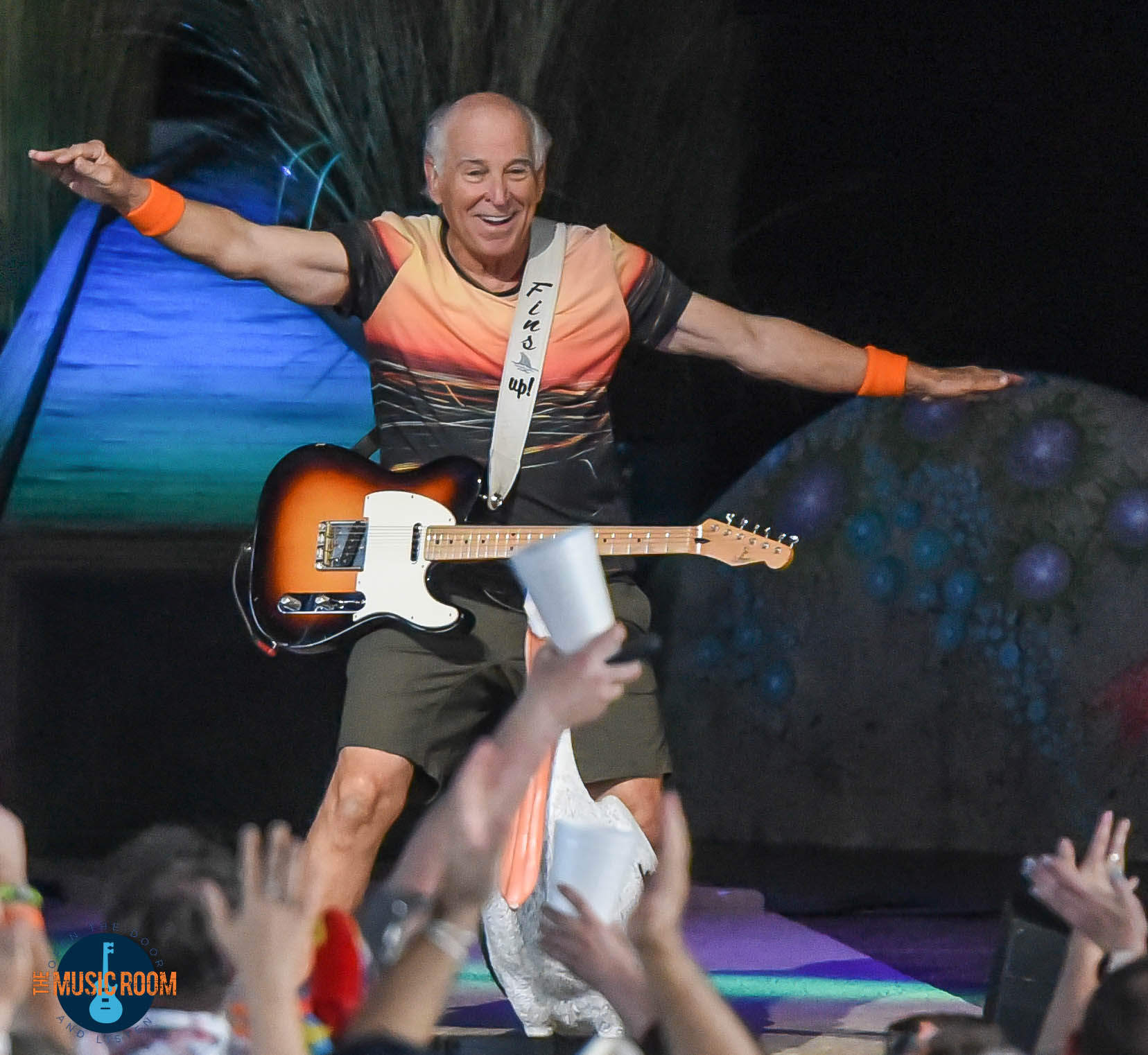 Setlist
– Stars on the Water
– Fins
– Pencil Thin Mustache
– Grapefruit Juicy Fruit
– Jolly Mon
– Volcano
– The Slow Lane
– Volcano
– Son of a Son of a Sailor
– It's 5 O'clock Somewhere
– Come Monday
– First Look
– Cheeseburger in Paradise
– Growing Older but Not Up
– Nobody from Nowhere
– Little Martha ( Mac McAnally – Allman Brothers Band cover)
– He Went to Paris
– The Wino and I Know
– Last Mango in Paris
– Bama Breeze
– Changes in Latitudes, Changes in Attitudes
– One Particular Harbor
– A Pirate Looks at Forty
– Back Where I Come From
– Southern Cross
– Margaritaville
Encore:
– Brown-Eyed Girl
– Defying Gravity