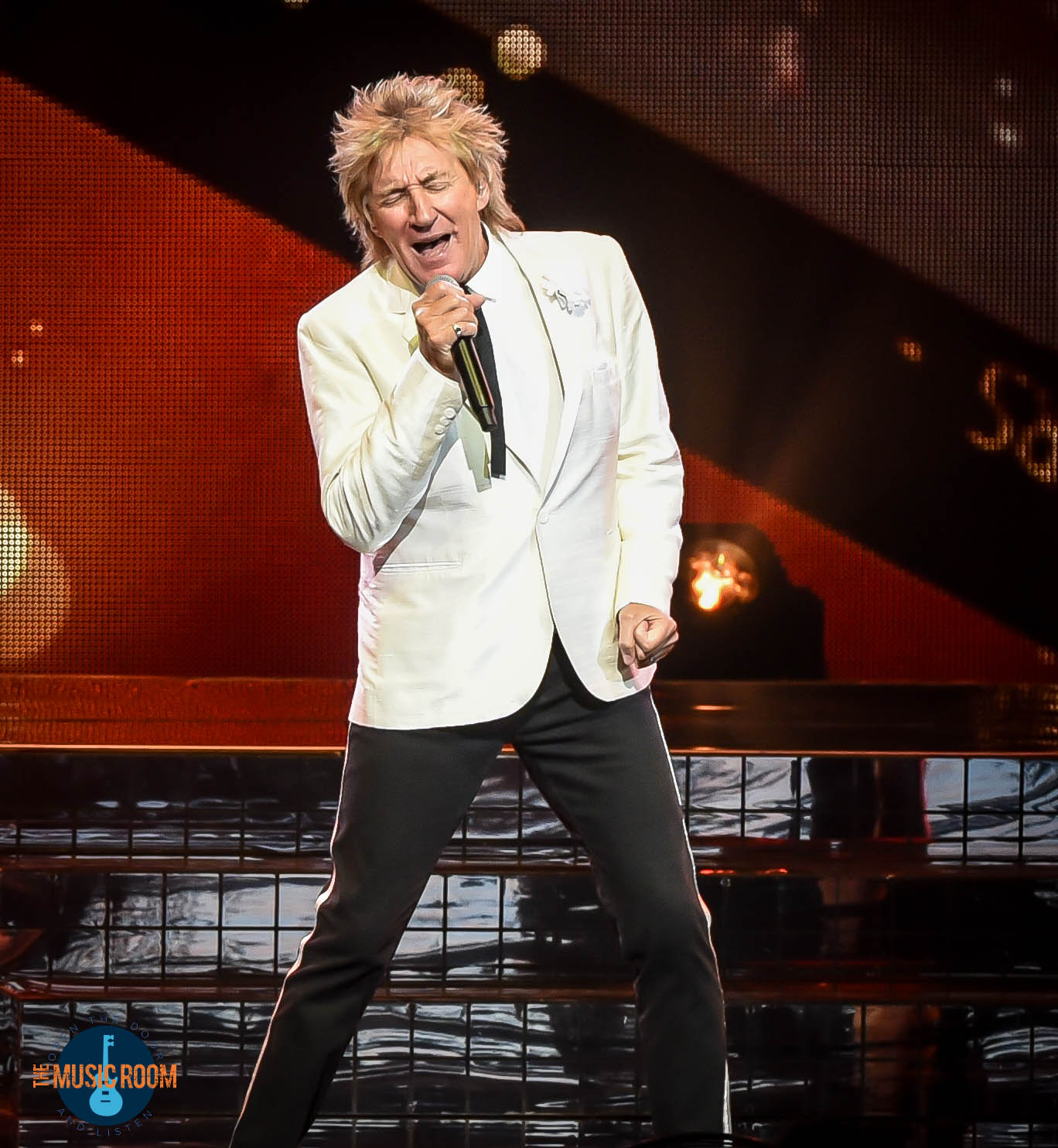 Rod Stewart – July 12, 2022
Riverbend Music Center – Cincinnati, OH
w/ Cheap Trick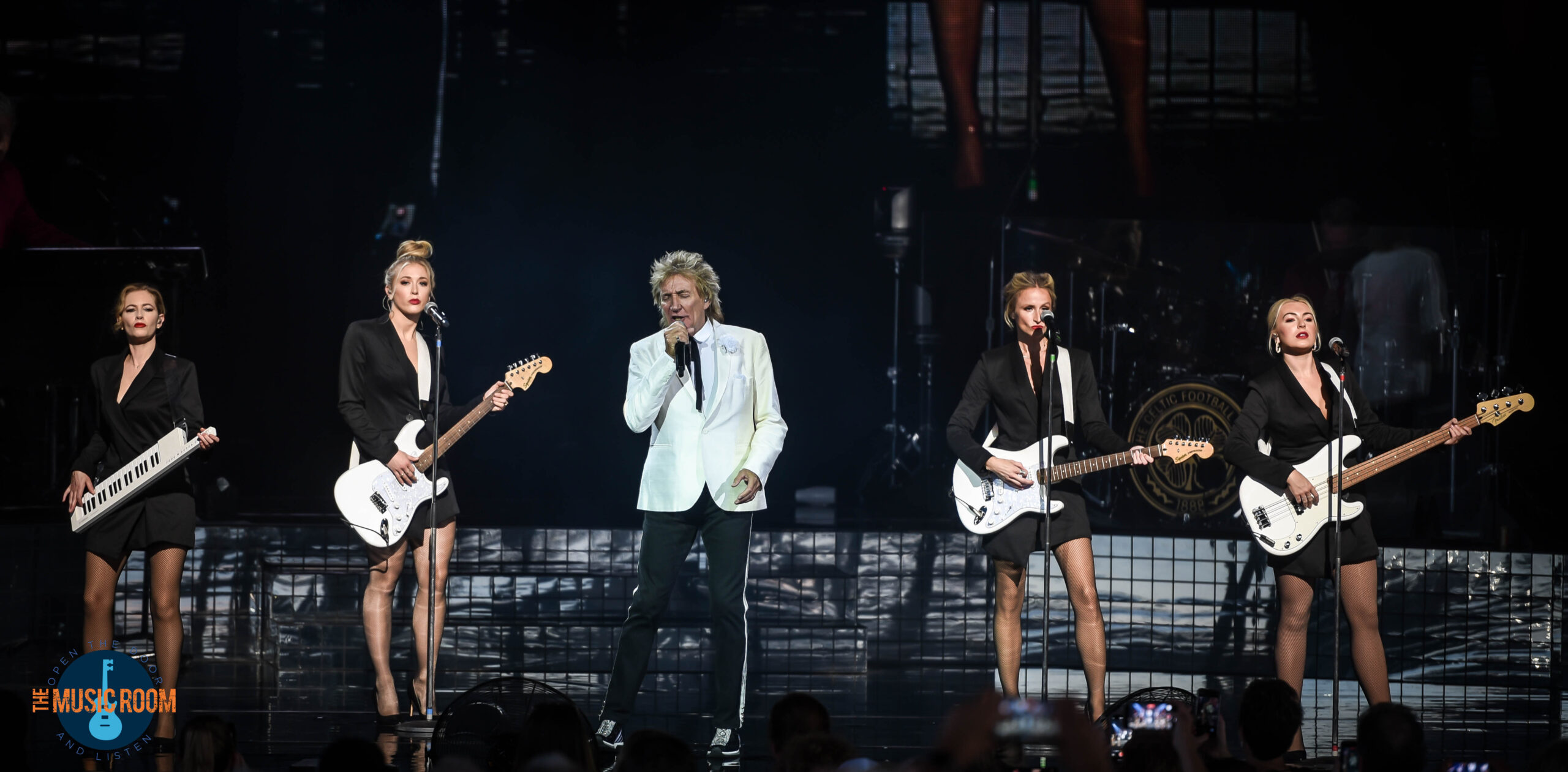 I wonder if artists truly know what kind of impact they have when they play a show. I mean, more than how they sounded, or how full the arena was. I'm talking about the impact they made on people's hearts and lives by playing the show on that given night at that current moment in a fan's life. I would love for Rod Stewart to know that he gave me one of those kinds of nights when he played Riverbend Music Center in Cincinnati on July 12, 2022.
You see, this was not my first Rod Steward show. It was maybe my 5th or 6th, I believe. I used to always go see Rod with my mom every time he would come to town. It was kind of our thing. Rod Stewart, Michael Bolton, and pro-wrestling. We were there for all of them. When we weren't at a show, we would be playing his Unplugged and Seated or Vagabond Heart albums in the car. Her favorite songs were "Rhythm of My Heart" and "Have I Told you Lately." But she really liked them all. This show was a little different. This was my first Rod Steward show without mom. It was the first time he had come to town since she passed away. When the show was announced…nearly 3 years ago, I knew I had to go. I just had no idea how it would hit me. Not necessarily in a bad way, but in a powerful way.
Things started off as most shows do for me. I took photos of the opener, the always incredible Cheap Trick, and then I waited for Rod's set to start. They walked us to our shooting area and I took photographs for the first 2 songs of the set. I took a lot of photographs. More than usual. I had to get that one perfect shot. The one I could show mom and say, "look, I got to take pictures at a Rod Stewart show!" Now, mom would have said that all the photos were perfect, that is what moms do, right? But I wanted to get her that one shot. After the 2 songs, things turned from business to…I don't know what I could call it. Personal. Healing. Sad. Special. I guess maybe a mix of all of those things. I just stood there and took it all in alongside my wife. But then, about halfway through the set, he played it. Yep, "Rhythm of my Heart." I didn't expect to have the reaction that I did, but I lost it. Straight-out ugly crying. Bawling right there on the lawn. I was sad at first. Okay, here is where some may say that I am getting hokey and I get it. But about half way through the song, I looked up in the sky and I saw one solitary star in the sky. It was bright and right above me. There was not another one in sight, at least that I could see. It was mom. In that moment, in my heart, I felt mom was right there watching the concert with us and she let me know during her favorite song. Peace. Total peace filled my heart and replaced any sadness that was there. I knew that we continued our streak of Rod Stewart shows together. Maybe a little different this time around…or a lot different, but together nonetheless. Later I looked up at the sky and saw many stars, but for that moment there was just one.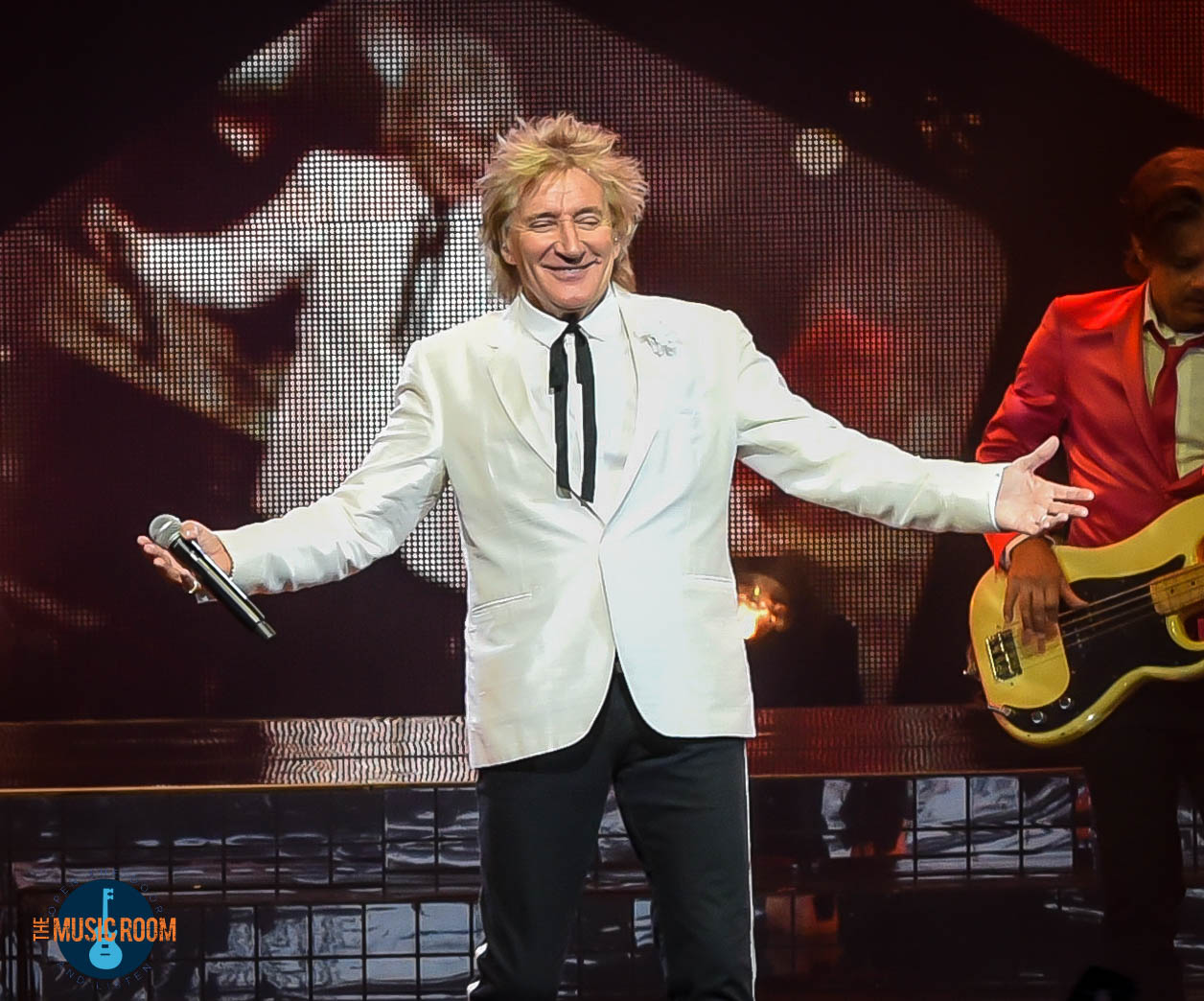 So Rod Stewart, thank you. I am sure you had no idea what was happening out there on the lawn during that song, but your music and this show in particular created a very special moment for me. What you do, and what so many other performers do, truly matters. That is the power of music after all. That unexplainable connection and feeling that a certain song can bring. So simple, yet so complex.
As for the show itself. It was amazing. If you would have told me that Rod Steward was 77 years old, I would have thought you were crazy. He played a 2-hour set complete with 22 songs. He moved across the stage with ease and still had the moves. With each song, his trademark raspy voice seemed to get stronger and stronger. He is the definition of a showman and a legend. Just as it was decades ago, you knew you were seeing something truly special on this Tuesday night in Cincinnati. I would say I hope that I am doing that well at 77, but I would settle for doing that well at 45. If you get a chance to see Rod Stewart on his current tour, do not hesitate. It is a night where anything can happen. Thank you Rod for a night I will never forget.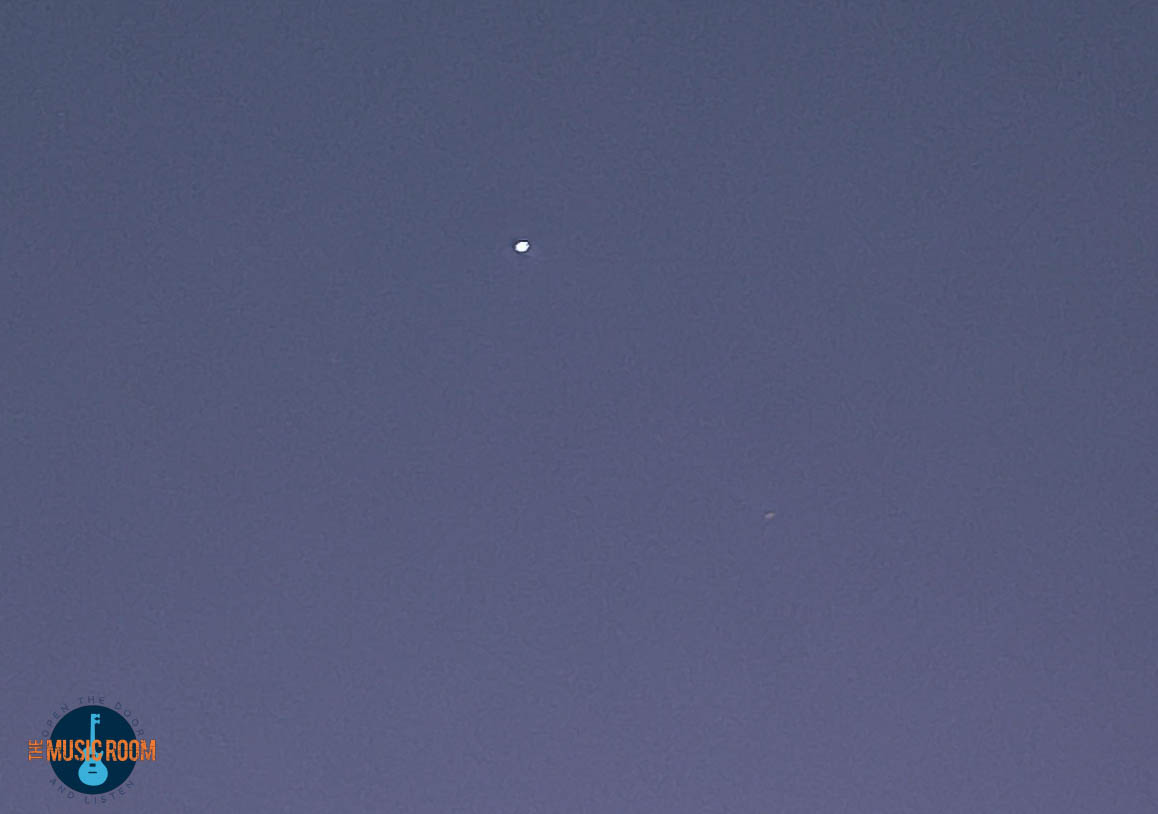 "Oh, the rhythm of my heart
Is beatin' like a drum
With the words "I love you"
Rolling off my tongue"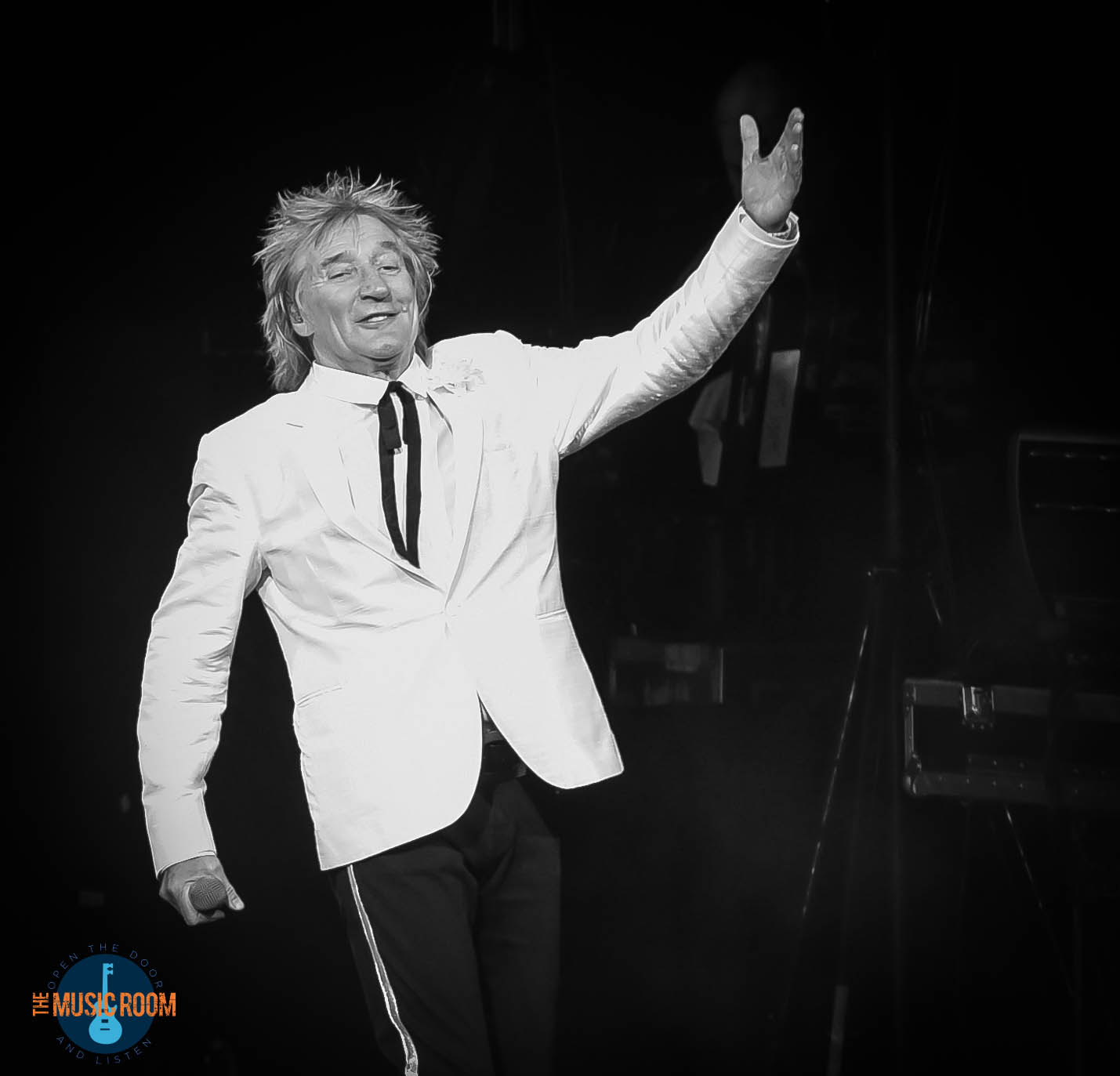 Setlist
– Addicted to Love (Robert Palmer cover)
– You Wear it Well
– Some Guys Have All the Luck
– Having a Party
– It Takes Two
– Forever Young
– The First Cut is the Deepest
– Have You Ever Seen the Rain (CCR cover)
– Maggie May
– I'd Rather Go Blind
– Young Turks
– Do Ya Think I'm Sexy?
– Rhythm of my Heart
– Call Me (Blondie cover)
Acoustic Set:
– The Killing of Georgie (Parts 1 & 2)
– People Get Ready
– Tonight's the Night (Gonna Be Alright)
– You're In My Heart
– Have I Told You Lately  (Van Morrison cover)
Full Band:
– Hot Stuff (Donna Summers cover)
– Hot Legs
Encore:
– Stay With Me