Smith and Myers was the first live concert that I had attended since January 10, 2021.  In case you are keeping score, that 1 year and 4 months, 16 months, 71 weeks, or 499 days…depending on how you want to look at it. As you can probably understand, I was desperate to see a live show. Fortunately, I was able to score a last-minute ticket to the sold-out Smith and Myers show at Riverfront Live in Cincinnati, OH. The show sold out in just under half an hour when tickets went on sale. It would seem that I was not the only one in need of a good old-fashioned rock concert. And that is exactly what we got!
The evening was a perfect early summer night in Cincinnati. The sun was setting into the Ohio River when Brent Smith and Zach Myers hit the stage at Riverfront Live. The opened up with the Black Crowes classic, "She Talks to Angles." Yes, that is not a Shinedown song. Much of the material that the duo does are covers, though a lot of Shinedown songs did make their way into the setlist. If you have seen Shinedown live before, you know the band delivers an intense, high-energy show every time they play. Smith and Myers is something altogether different.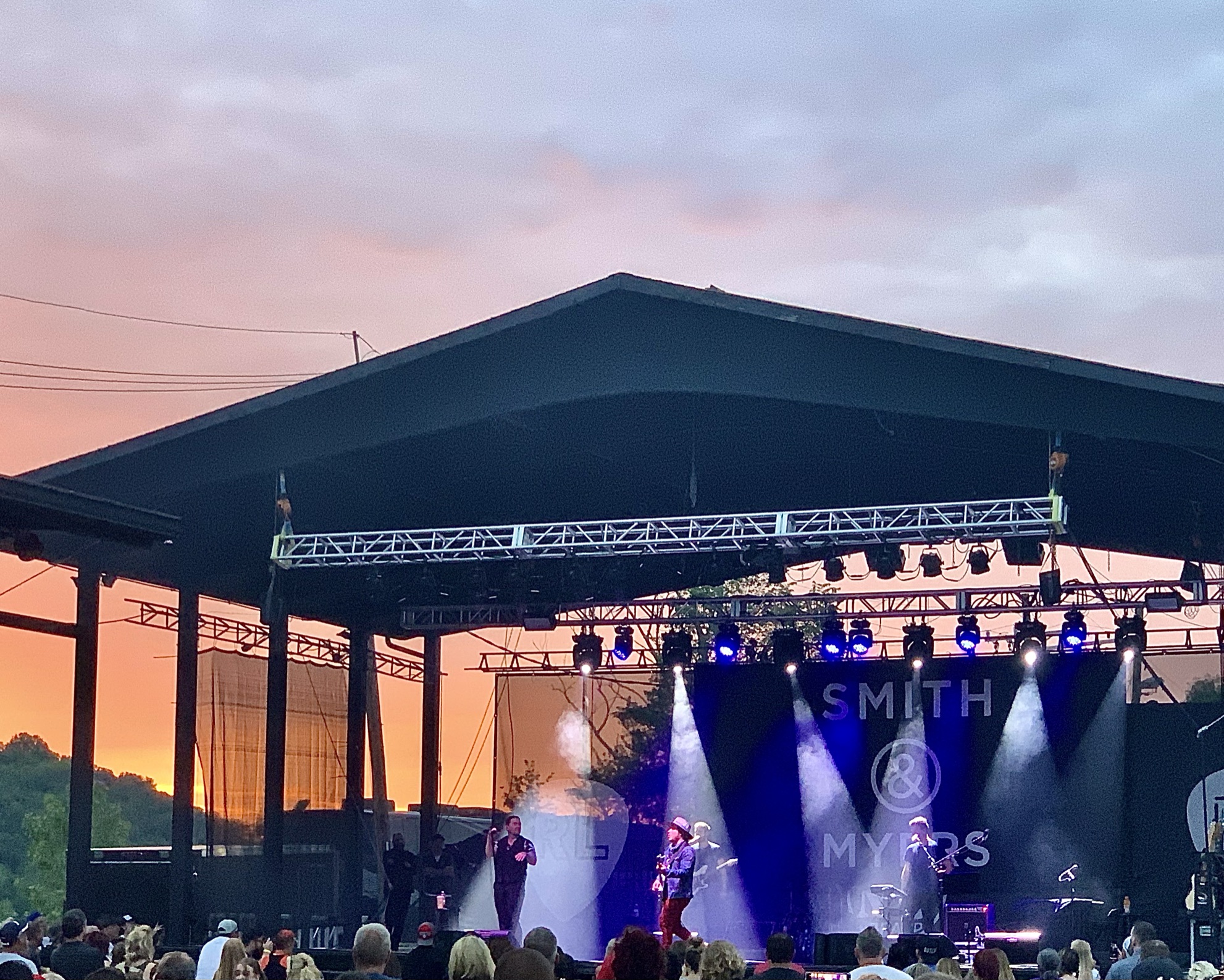 While the quality of the songs and the performance are right on par with that of the Shinedown show, the feeling is much more. It's two friends on stage playing songs that they love to play with each other, and exchanging in typical banter that would you expect from two guys who happen to be great friends. From Brent ripping on Zach's Big Bird shoes, to Zach questioning Brent's relationship track record…nothing was off-limits. And while there was a setlist taped to the stage, the guys did not refer to it much throughout the night. If a song came to them, they played it. At one point, the guys left it up to the Riverfront Live crowd to decide between hearing the songs "45," or "Monsters." While both tunes are fan favorites, "45" won out on this night.
At one point in the night, Brent Smith explained that the duo was playing a lot of shows over the course of a short time. He then apologized for any vocal issues and promised to work through them. Whatever issues he may have been having, they in no way affected his performance. He sounded as strong as he always does. But the cool thing about Smith and Myers is that both guys are able to handle vocal duties. While Smith handles the singing in Shinedown, both of the guys take turns singing during the Smith and Myers set. Zach Myers stole the show at one point with his 90's medly made up of "Poison" (Bel Biv Devo), "I'll Make Love to You" (Boys 2 Men), "I Want It That Way" (Back Street Boys), and  "Waterfalls" (TLC). Smith and Myers play off each other so well in so many different ways. It was a nice treat to see them outside of the Shinedown machine for an evening. But do not fear, as the guys were closing up the show they promised that Shinedown 7 is on the way!
If you want to hear Smith and Myers for yourself, the duo has released a couple of E.P.s of acoustic cover songs. More recently, they released 2 full albums during the 2020 pandemic called Volume 1, and Volume 2. You can get both volumes on 1 double LP set by clicking the link below. Smith and Myers will tour through the remainder of May and then turn their ATTENTION back to Shinedown. Lot's more great muic to look forward to this summer. Be sure to subscribe for your backstage pass so you don't miss out!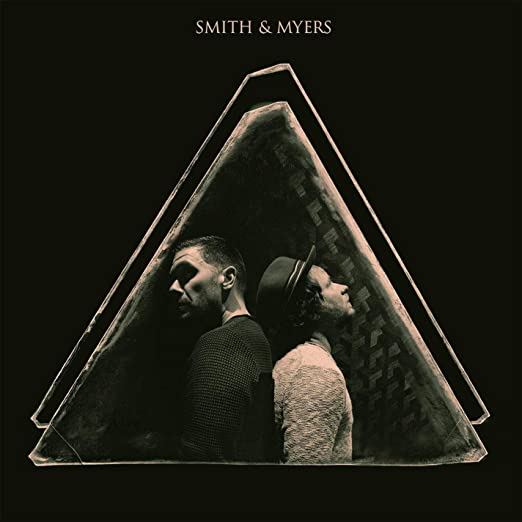 Riverfront Live Setlist – May 23, 2021
– She Talks To Angels (Black Crowes)
– Shed Some Light (Shinedown)
– Nutshell (Alice In Chains)
– How Do You Love (Shinedown)
– Atlas Falls (Shinedown)
– State of My Head (Shinedown)
– Misfits (Shinedown)
– Bad At Love
– Don't Look Back In Anger (Oasis)
– Not Mad Enough
– 45 (Shinedown)
– Get Up (Shinedown)
– Cut The Cord (Shinedown)
– Sound of Madness (Shinedown)
– "Poison" (Bel Biv Devo), "I'll Make Love to You" (Boys 2 Men), "I Want It That Way" (Back Street Boys), and  "Waterfalls" (TLC)
– Night Moves (Bob Seger)
– Second Chance (Shinedown)
– Simple Man (Lynyrd Skynyrd)
– Never Tear Us Apart (INXS)
– Coast to Coast
Concert Recap Video 
Photos