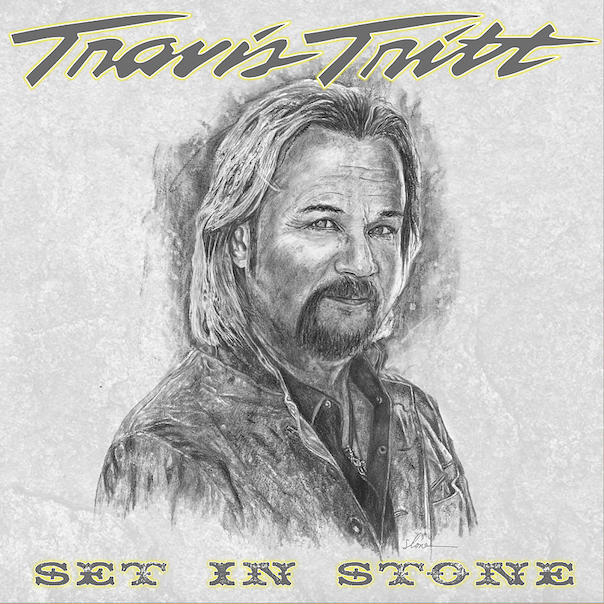 Welcome to our Travis Tritt Set In Stone album review. Set in Stone is Tritt's first new studio album since 2007's, The Storm. A lot has happened in the world in the course of those 13 years, and Travis Tritt uses the 11 songs on Set In Stone to reflect on some of those changes. When Tritt first came on to the country music scene in 1989, he definitely shook things up with his mix of good old traditional country music mixed in with some hell-raising southern rock flare. He could sing with Merle, party with Hank Jr., and rock out with Lynyrd Skynyrd.  In 2021, country music has changed quite a bit. But one thing remains the same. Travis Tritt is just what country music needs.
Set In Stone finds Tritt delivering some real-deal country music, while still reminding people that he can still turn things up and rock, even as a 58-year-old man. The album opens up with the hard-driving "Stand Your Ground" which finds an unapologetic Tritt reminding people what got him here, and that he's still got it. Not that anyone should be surprised. The second track on the album, "Set In Stone," is a slower country ballad in which the country music legend shares the wisdom that he has learned over his three-decade career. The album builds off these tracks and goes back and forth between country and southern rock-flavored songs about life and lessons learned over the course of it. The song "Smoke In A Bar" feels like a modern age "Are The Good Times Really Over For Good" that was expressed by Merle Haggard in 1981. I believe this is the standout track among some very solid material. There really does not feel like there is one filler track on the whole record. Our Travis Tritt Set In Stone album review could be summed up by simply saying, hit play, crack open a cold one, and enjoy on repeat. It really is that simple.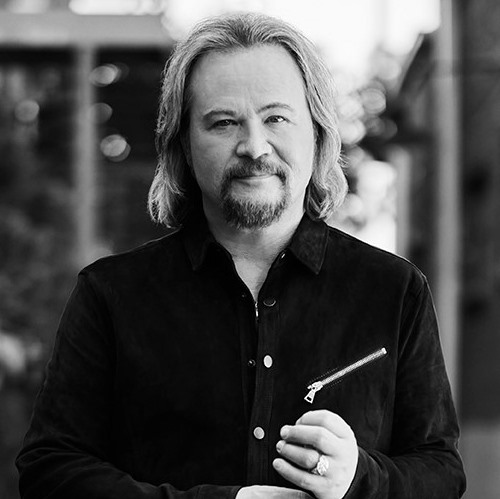 Buy Your Copy Today!
Tracklisting:
– Stand Your Ground
– Set In Stone
– Ghost Town Nation
– Smoke In A Bar
– Leave This World
– They Don't Make 'Em Like That No More
– Better Off Dead
– Southern Man
– Open Line
– Ain't Who I Was
– Way Down In Georgia
Smoke In A Bar Music Video