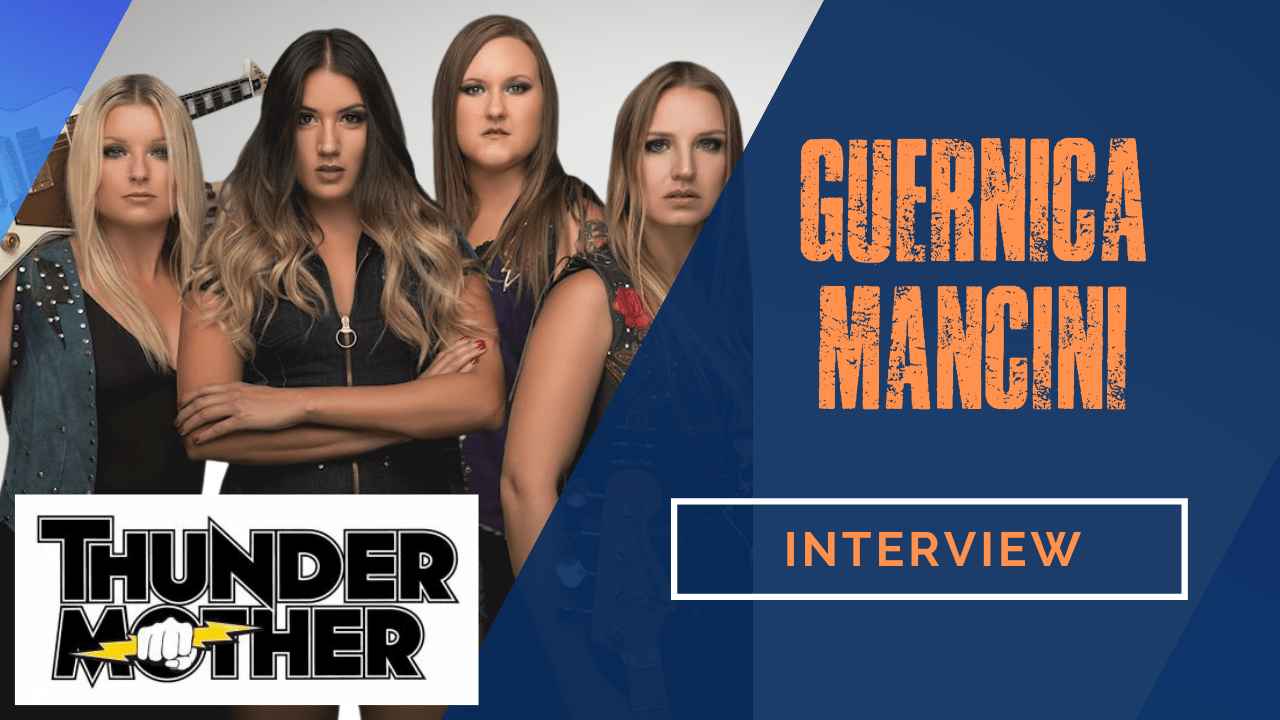 Thundermother is going to save rock n' roll. Okay, that may sound a bit dramatic, but if you are tired of people telling you that rock n' roll is dead…listen up. Thundermother is a group of 4 women from Sweden who know how to rock. Described as a cross between AC/DC and Motorhead, the band has forged their own path of rock n' roll goodness. If you like the kind of record that you can put on, crank up, and not have to skip any tracks… this is the band for you.
Thundermother released the album, Heatwave on AFM Record in July of 2020. The album featured 13 songs full of high octane rock n' roll. Now that the nasty COVID pandemic is nearing its end, Thundermother is releasing the Heatwave Deluxe Edition on May 21, 2021. The Heatwave Deluxe Edition will feature the original album, plus a bonus disc of 10 additional tracks. The album will feature new cover art and will be released on some very cool vinyl offerings.  If you have never heard Thundermother before…NOW IS THE TIME!
We had the chance to chat with Thundermother lead singer, Guernica Mancini about the Heatwave Deluxe Edition, the band's live stream show, and the Thundermother taking over the world of rock n' roll. We hope that this will be a nice introduction for you to Thundermother if you have never heard them before. And if you have, you already know that this is an interview that you want to listen to. Once you have finished the interview, be sure to order your copy of Thundermother, Heatwave Deluxe Edition today!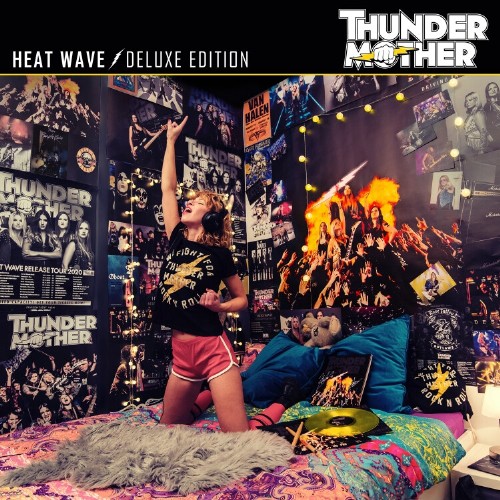 Our Interview
Heatwave Deluxe Edition Tracklisting
Disc 1
"Loud And Alive"
"Dog From Hell"
"Back In '76"
"Into The Mud"
"Heat Wave"
"Sleep"
"Driving In Style"
"Free Ourselves"
"Mexico"
"Purple Sky"
"Ghosts"
"Somebody Love Me"
"Bad Habits"
Disc 2
"The Road Is Ours"
"Show Me What You Got"
"You Can´t Handle Me"
"Driving In Style" (Acoustic)
"Dog From Hell" (Acoustic)
"Sleep Feat. Jesper Binzer" (Acoustic)
"Give Me Some Lights" (Live)
"Thunderous" (Live)
"Hellevator" (Live)
"Rock'n'Roll Heaven" (feat. Dregen & Pontus Snibb)