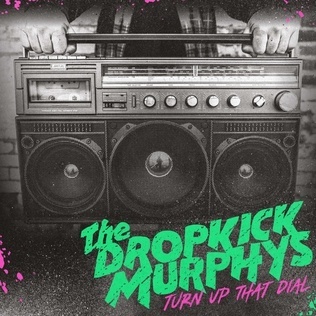 See The Show
Dropkick Murphys and Rancid will hit the road together for the first time since 2017, for the co-headlining Boston To Berkeley II Tour with special guest The Bronx. The U.S. trek–which was originally scheduled for May of 2020–runs from August 10 – October 16 and will also include a performance outdoors at The ICON Festival Stage at Smale Park on Wednesday, August 18.
Rancid and Dropkick Murphys have a long and important history together. Back in 1997, Rancid's Lars Frederiksen came across a copy of Dropkick Murphys' original EP at a friend's house. He turned it over to his bandmate and Hellcat Records president Tim Armstrong, who quickly snatched up the band for his new label.
Dropkick Murphys proudly remain Boston's rock 'n' roll underdogs turned champions. Since 1996, the boys have created the kind of music that's meant to be chanted at last call, in packed arenas, and during the fourth quarter, third period, or ninth inning of a comeback rally. Their celebrated discography includes four consecutive Billboard top 10 album debuts (2021's Turn Up That Dial, 11 Short Stories Of Pain & Glory, Signed and Sealed in Blood, Going Out In Style), along with 2005's gold-selling The Warrior's Code featuring the near double-platinum classic "I'm Shipping Up To Boston." Whether you caught a legendary gig at The Rathskeller (The Rat) under Kenmore Square, found the band by taking the T to Newbury Comics to cop Do Or Die in '98, discovered them in Martin Scorsese's Academy Award-winning The Departed, or saw 'em throw down at Coachella (or one of hundreds of other festivals), you've become a part of their extended family. Dropkick Murphys' music has generated half a billion streams, they've quietly moved 8 million-plus units worldwide and the band has sold out gigs on multiple continents. In 2020, the band was one of the first to embrace streaming performances, starting with their Streaming Up From Boston St. Patrick's Day virtual performance. It was followed by last year's landmark Streaming Outta Fenway live stream, which drew more than 5.9 million viewers and held the #3 spot on Pollstar's "Top 2020 Livestreams" chart. Dropkick Murphys St. Patrick's Day Stream 2021…Still Locked Down, was #1 on Pollstar's Livestream chart for the week ending March 22, 2021, logging over 1 million views.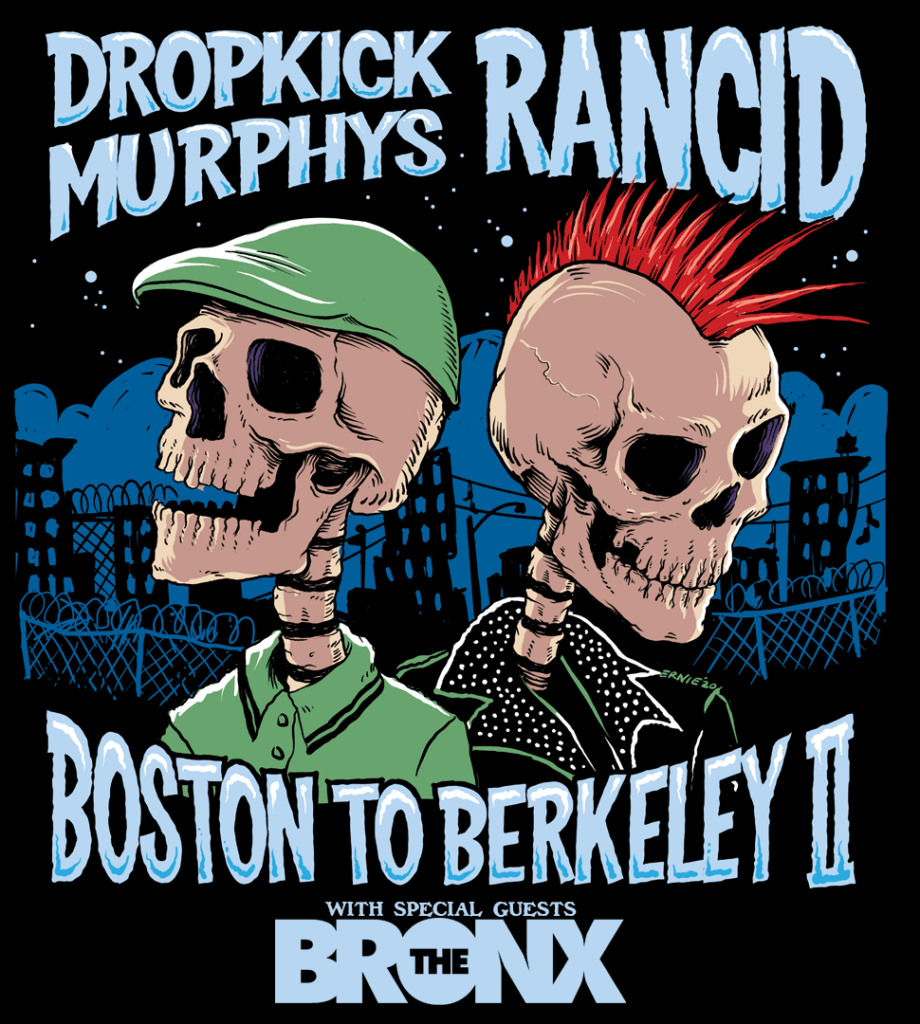 Hear The Album
Welcome to our Dropkick Murphys album review. Turn Up That Dial is the brand new record from The Dropkick Murphys to mark the band's 25th anniversary. And what a way to celebrate! We could really sum up our Dropkick Murphys album review in 3 words….it is awesome! If that is all you need to know, you are welcome. Click here to buy your copy of Turn Up That Dial. But, if you would like to know just a little bit more before you make up your mind, allow us to expand on our sentiment.
Turn Up That Dial is a big, bright, and loud album. You can tell the band was just bursting with creative energy during the past year while being locked down. That creative energy is evident from the moment you drop the needle down on the Turn Up That Dial vinyl. The album just sounds happy. It makes the listener feel good as they listen to the new Dropkick Murphy songs at a loud volume. The subject matter of the songs is all over the board. The tracks speak of a love of music, love of country, love of state, and a pretty funny tune about the hate of birthdays. For that one, you have to check out the tune, "H.B.D.M.F." There is also a great tune that describes when Mick Jones of the classic band, The Clash, stole some pudding. Again, listen to "Mick Jones Nicked My Pudding" to hear for yourself.
These 11 songs are fun. Listening to them will just make you feel good. And let's face it, after the year we have all had, that is something we all need. The Dropkick Murphys have been there with us since the very beginning of COVID when they streamed their annual St. Patrick's Day show right when the world started shutting down. They did two more streaming shows after that. It feels like Dropkick Murphys was the band that was with us through it all, and now they are with us as we start to regroup and move on.
So there you go, either with the shorter version or the slightly longer version, the findings of our Dropkick Murphys album review for Turn Up That Dial are the same, it is a record that you should definitely go out and buy. And to save you the trip, we are providing links below so you can order your copy right now. And be sure to check out the Dropkick Murphys Turn Up That Dial Album Release live stream on May 1st sponsored by Death Wish Coffee.
Order You Copy Now!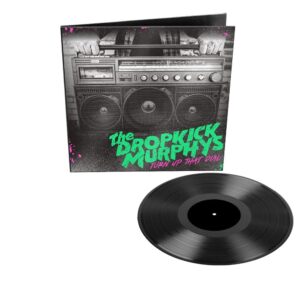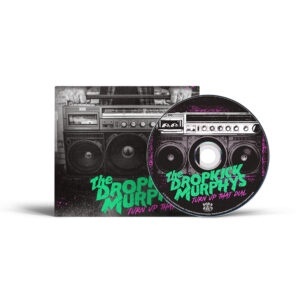 Vinyl Show & Tell
Tracklisting
1. "Turn Up That Dial"
2. "L-EE-B-O-Y"
3. "Middle Finger"
4. "Queen of Suffolk County"
5. "Mick Jones Nicked My Pudding"
6. "H.B.D.M.F."
7. "Good as Gold"
8. "Smash Shit Up"
9. "Chosen Few"
10. "City by the Sea"
11. "I Wish You Were Here"