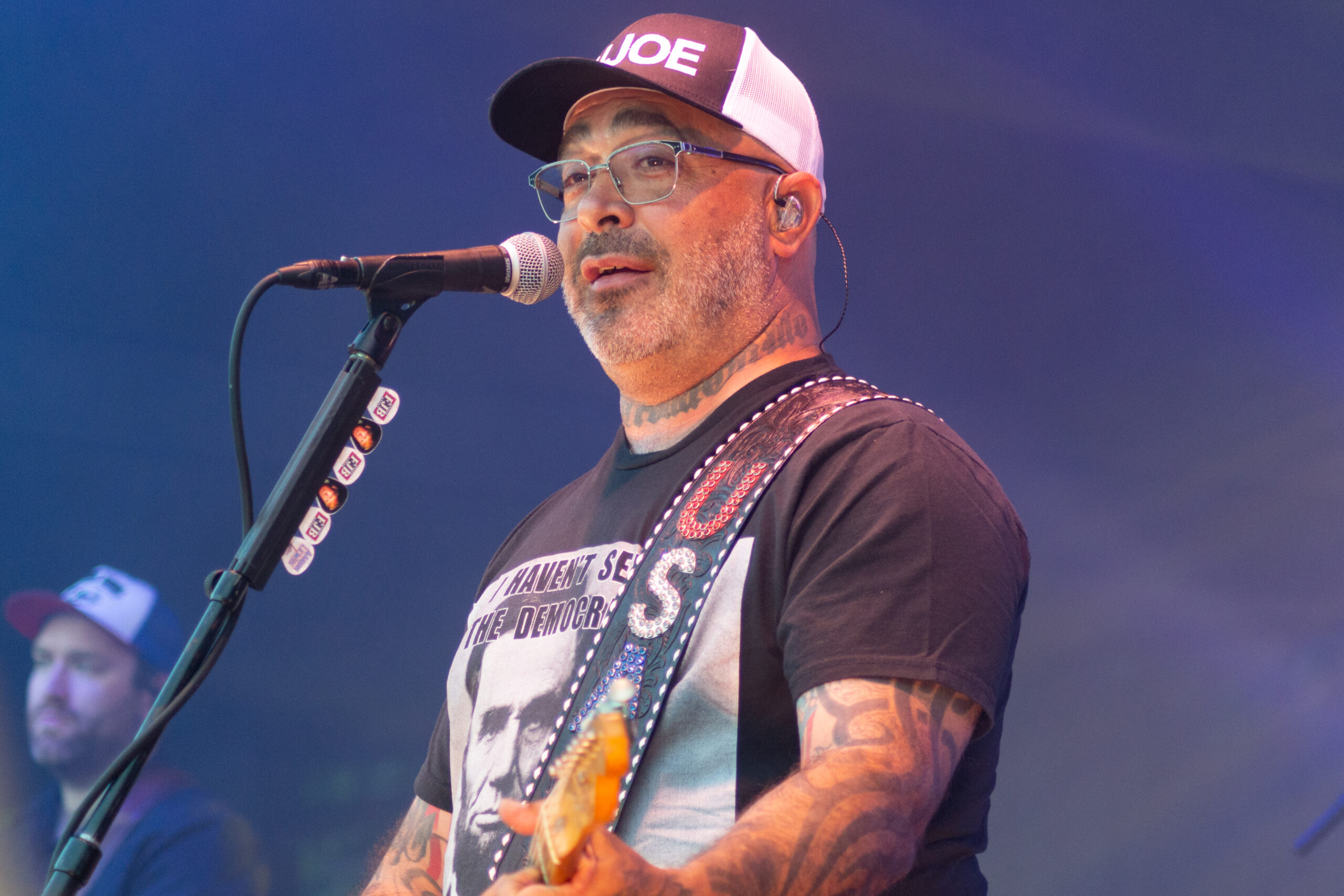 Aaron Lewis Live Franklin, OH – August 7, 2022
JD Legends – Franklin, OH
Aaron Lewis Live Franklin, OH – A sold-out and sun-drenched crowd received every penny's worth of the price of admission as Aaron Lewis continues to roll from venue to venue on the heels of his newest CD,  Frayed At Both Ends.
Aaron and his band, The Stateliners, were welcomed with a loud ovation, and in typical Aaron Lewis fashion, the show started with the request to remove hats and a very patriotic recitation of the Pledge of Allegiance followed by an even louder cheer.
To start the music, Aaron and the Statelines started with "Country Boy", one of his most popular country singles. The highlight of the song is when Aaron sings George Jones' part doing his best George Jones impression… and it isn't bad! The band performed 11 songs in the first set, including Aaron Lewis singles "Grandaddy's Gun" and "Northern Redneck," as well as popular Staind songs such as "Right Here" and "It's Been A While."
A brief walk off the stage to a rousing ovation and after a few things were reset on stage, Aaron came back out to perform an acoustic set with his guitarist and slide guitarist.  Again, Aaron performs solo cuts as well as Staind tracks. But the surprise of the night was the performance of the song "Ironic" made popular by Alannis Morisette. And let me tell you, he pulled it off pretty darn well! At the very end, when he struggled with a couple of the extremely high notes, he laughed his way through it. One of the things I personally love about Aaron is his ability to cover, or at least attempt to cover, just about any song out there and 90% of the time, do a damn good job in the process.
Of course, during this second part of the show, Aaron gets into his political ideologies. The large majority of ticket holders realize this, so it's not an issue. If you're not aware, it can catch you off guard… but he's been doing this for years now so it's pretty standard protocol. During this portion of the show, he performed six songs, and is a lot more involved by talking, telling stories, and sharing his beliefs… which are very strong!
If you have a chance to see Aaron Lewis and have been a fan, you will enjoy this show. There isn't anything this man can't sing. He and his band were sharp throughout the show, with the exception of a microphone failure during Granddaddy's Gun (the 3rd song of the first set). That problem was rectified within a few minutes, and Aaron even took the time to oblige a few front row fans with a photograph request to "fly both birds" which kept the crowd happy and amused. Aaron definitely enjoys performing to an audience.