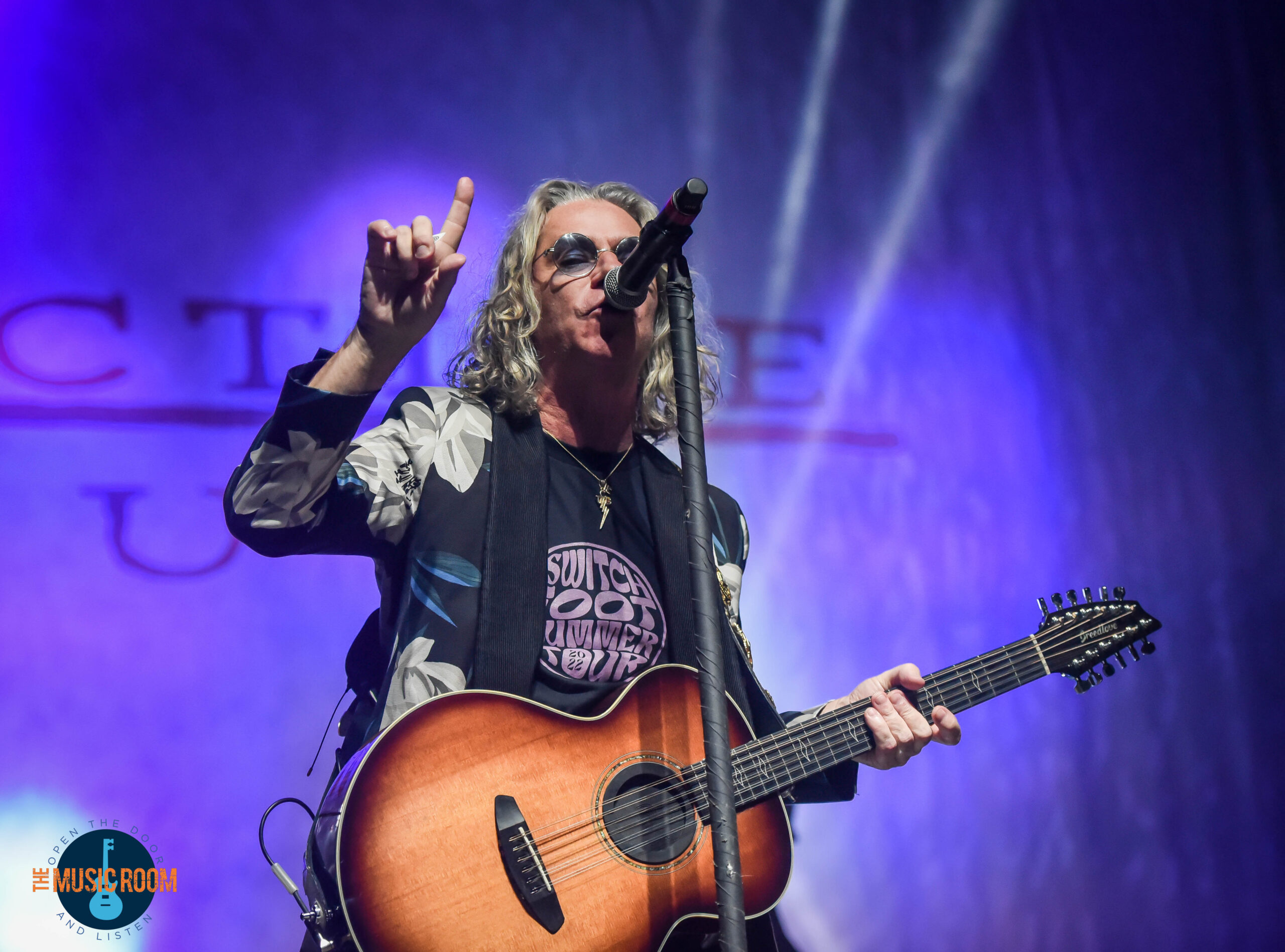 Collective Soul – July 26, 2022
Promo West Pavilion at Ovation – Newport, KY 
w/ Switchfoot & Jade Jackson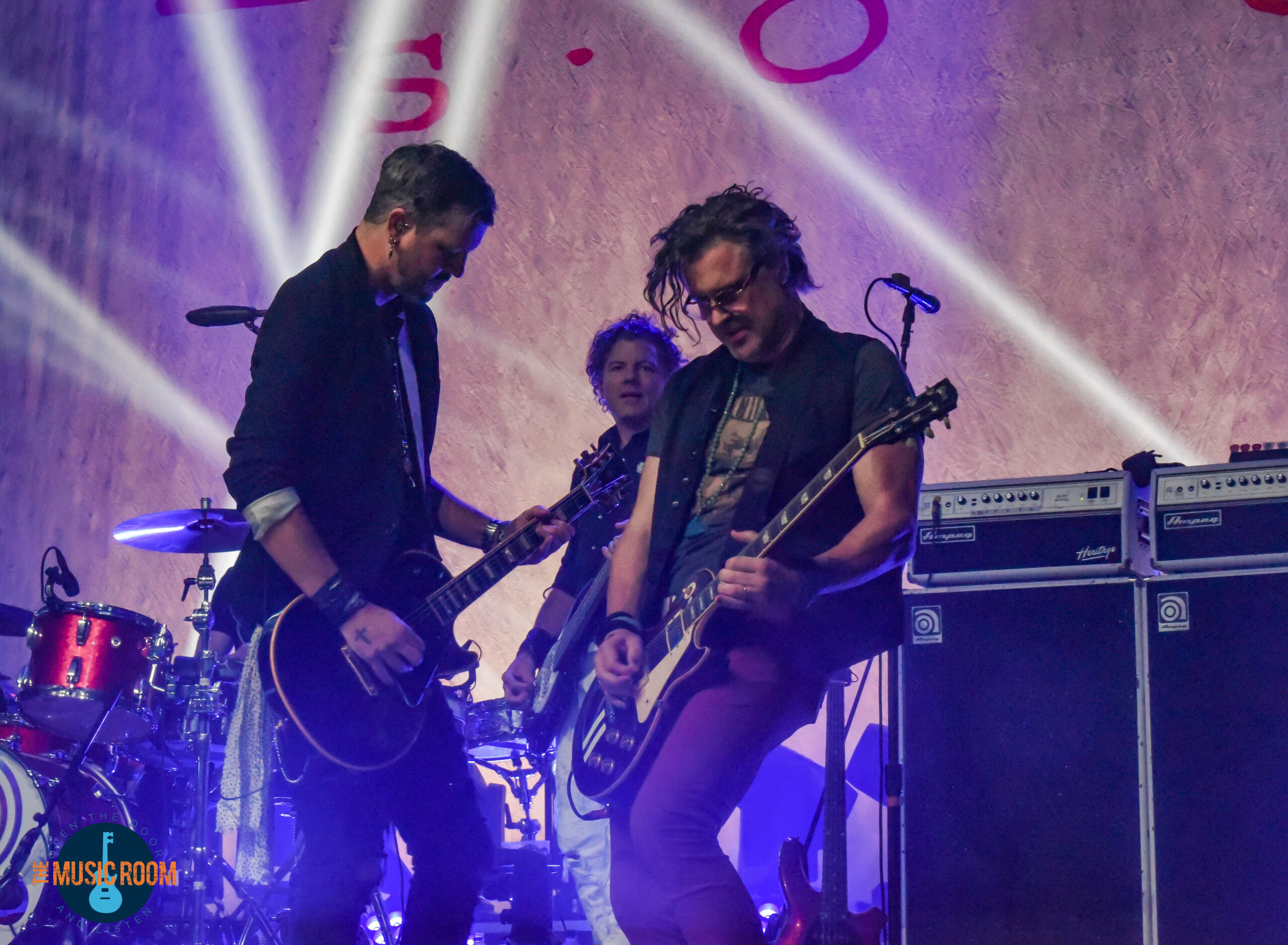 If you felt a strange vibration across Northern Kentucky and Cincinnati, OH during the evening of July 26th, don't worry. It was simply the legendary band, Collective Soul rocking out at Promo West Pavilion at Ovation in Newport, KY. That's right, after over 25 years in the business, the little band from Stockbridge, GA is still captivating music lovers across the U.S. I have been going to Collective Soul shows since the first time I saw them at The Taft Theatre in Cincinnati, OH on April 27, 1997, and to this day…it never gets old watching these guys do their thing.
I think the reason why Collective Soul continues to get me back, as well as thousands of fans, show after show is because they never rest on what they have done in the past. And let's face it, the band has a catalog they could easily base the rest of their careers on. But they have never settled on being a retro act, and this show in Newport, KY was the perfect reminder of that. While the band did treat fans to some of the biggest hits from their history, they also previewed songs for their upcoming album, Vibrating.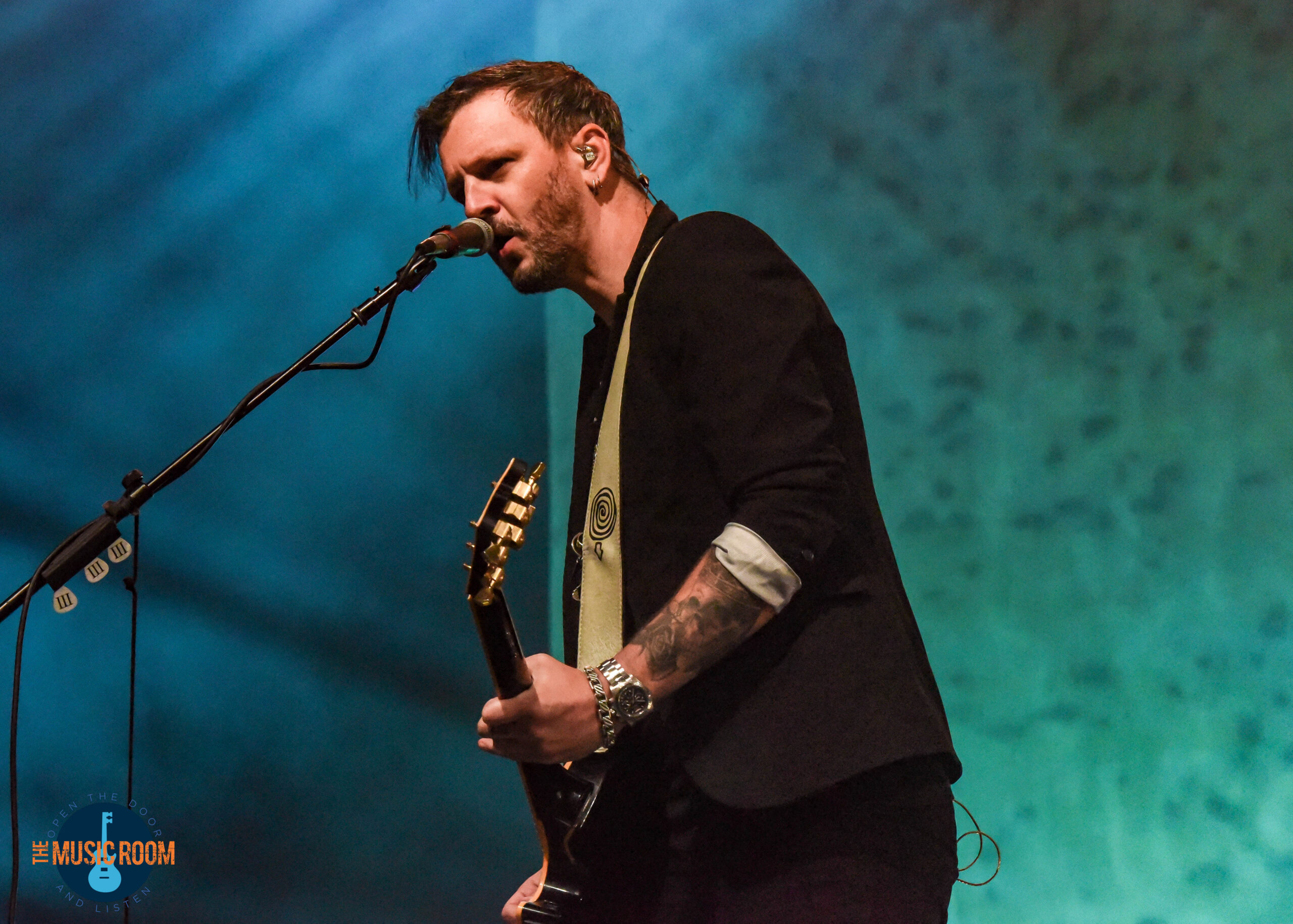 Yep, after 28  years since releasing their debut record, Hints, Allegations, and Things Left Unsaid, Collective Soul is not only releasing new music, they are releasing quality new music. On this night in Newport, KY, fans were treated to two songs from the Vibrating record, "All Our Pieces" and "Undone." Based on this small taste of the album, it is going to follow in the footsteps of 2015's See What You Started By Continuing, and 2019's, Blood, by being filled with well-crafted songs that continue the band's legacy of creating songs that people still want to hear. If you want to hear for yourself, you don't have to wait long. Collective Soul's new album, Vibrating, will be released on August 12, 2022.
But how has the band held up live you may ask? Impeccable. After a few shuffles in the lineup over the years, things fell into place with the addition of guitarist Jesse Triplett and drummer, Johnny Rabb. Since that time, the guys have (pardon the pun) Gelled, and the live show has only improved. There is a genuine feeling of comradery and brotherhood when these 5 guys share the stage. You have Ed Roland leading the charge up front while Dean, Will, Jesse, and Johnny serve up a tight musical foundation for songs both old and new. If I didn't know better, I would think Collective Soul were a new band out there trying to claim their stake in rock n' roll. But, we certainly know better than that.
It is an awesome time in the world of Collective Soul. On one hand, they just celebrated the 25th anniversary of their 3rd (and my personal favorite) album, Disciplined Breakdown, and are getting ready to release their 11th full-length studio record, Vibration. There is no sign of stopping this incredible band. Their tour continues through the beginning of October, and the new album arrives on August 12th. Be sure you check them out on the road and on the new record. I can't wait to see what the band does as they start the next 25 years of their amazing career.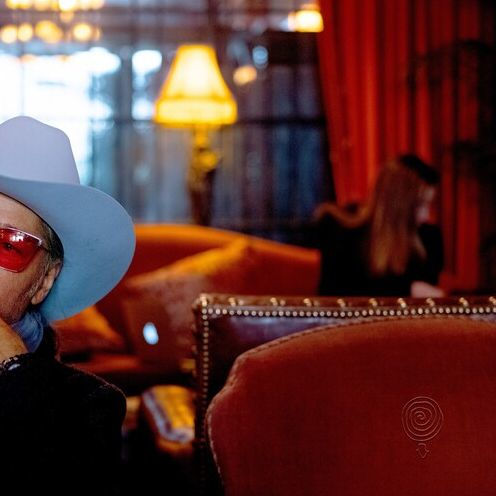 Setlist
– Precious Declaration
– All Our Pieces
– Heavy
– Shine
– The One I Love (REM cover w/Switchfoot & Jade Jackson)
– Undone
– Better Now
– Bob Dylan Where Are You Today?
– She Said
– The Word I Know
– Right as Rain
– December
– Gel
– Where The River Flows
– Run
Photo Gallery 
As an affiliate marketer, we may earn from qualifying purchases. If you choose to purchase an item we have shared, we may earn a small commission at no additional cost to you.