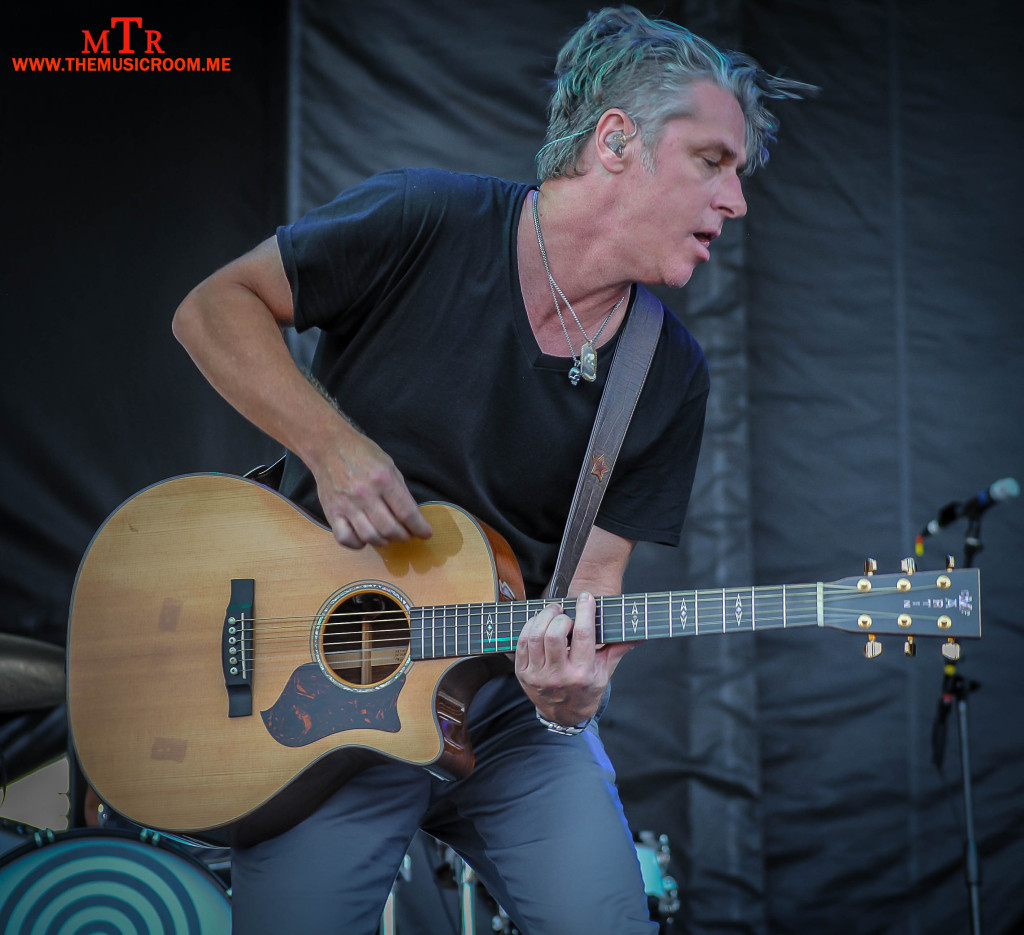 In 1993 Collective Soul released their debut album, "Hints Allegations and Things Left Unsaid." The record would be the start of a long successful career for the Georgia based band including eight studio albums and a string of hit singles. During the next two decades the band would forge through personnel changes, personal issues and a complete breakdown of the music business. All of those factors would eventually take their toll on the guys in Collective Soul. Once they found cracks in their foundation, they decided it was finally time for a break. That break would prove to be just the thing that the band needed to get back on track. After stepping back and taking some time to regroup, the band has just released their ninth studio album, "See What You Started by Continuing. " When the band took part in the Louisville, KY music festival, Louder Than Life, I had the chance to sit down with Collective Soul lead singer, Ed Roland. I hope you enjoy reading our chat as much as I enjoyed having it!!
(As Ed walks to the table where I was seated he saw my cd cover for his new record)
Ed Roland: Man, I haven't even seen this yet. 
The Music Room: Yeah, it's pretty fresh.
ER: Yeah, it looks alright. Does anybody even buy those anymore?
TMR: I do.
ER: Good for you man. I do vinyl.
TMR: I do too. Any chances of getting this one on vinyl?
ER: It was supposed to have been done on vinyl, but now there's such a back order they fucked up. But yes, it'll be done.
TMR: Well, I 'll pick it up then too.
ER: Thanks dude.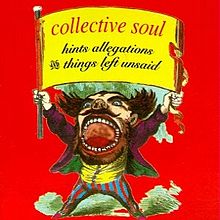 TMR: It's a real pleasure to be talking to you today. As I look at this album, I can remember going to the record store to buy "Hints, Allegations and Things Left Unsaid."
ER: Twenty something years and still being able to do it…well, it's a cool thing to say.
TMR: It is a cool thing to say. Let's dig into that. What is it that's keeping Collective Soul out there making music? Not just music, but quality music?
ER: I think it starts with that, we grew up with each other. You know, my brother is in the band and we understand each other's personalities. I'm ten years older than the rest of the guys, but we've known when to be there for each other and give each other a hug, and we've known when to slap each other upside the head…so just having that friendship before helped sustain it. It's tough. I couldn't imagine being twenty years old and just meeting somebody and saying alright, let's spend the next twenty-two years together. That's like a marriage. Hell, I failed at that already. (laughter)
TMR: Obviously yourself, Dean and Will have been the core of the band for so long. I have read lately where you are giving a lot of credit to having Johnny (drums) and Jesse (lead guitar) in the band now. What do they bring to the band at this point?
ER: You know we took some time off. We were starting to get a little bitter…just in music in general and ourselves and it started with me. I'm the leader so I just needed some time off. It gave us time to sit back and look at our career and be proud of it, to realize we've been blessed and want to continue doing it. So when Johnny and Jesse came in they were like, you guys rock. Stop worrying about shit and let's go rock. I liked that attitude, and they really kicked us in the ass a little bit and gave us a new perspective.
TMR: It shows on the record. The guitars are up a little louder and it's got a little bit more…
ER: I know…And that's the thing. They were like, we just want to rock. I was like okay, okay…I got it, let me go write.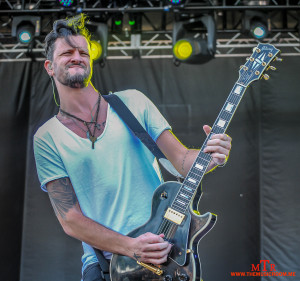 TMR: The thing that always amazes me about a Collective Soul record is not just the quality of the music, but your ability for melodies is just killer. It's on here with "Hurricane," and "AYTA." How do you do it?
ER: I go to how I was raised. My dad was a minister, and my mom played piano in the church, so I always said my house growing up was a house of love and music which is the coolest thing to say. From there my dad, though he's a minister, the first concert he took me to was Johnny Cash. Then he took me to see Liberace (laughs). Then Elton John and The Kinks. I grew up in that era where melody was a big deal. I don't want to say that it takes away from the lyrics, but that's the first thing that strikes you, or that struck me as a kid. So we as a band, we all agree on The Beatles, so you don't get any better than that.
TMR: That's pretty cool that you went to see Elton as a kid, and then got to record a song with him years later.
ER: I know, and get to hang out with him and all that fun stuff. And that was one of the easiest deals I ever did. We were having dinner one night and I said, hey Elton, would you play on a song with us? And he said, if you let me sing. I was like alright….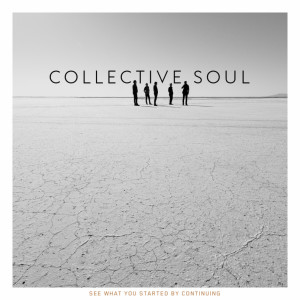 TMR: So let's talk about the title of the record, "See What You Started by Continuing."  You talked about the fact that you guys did take a break for a while. So, what did you start by continuing?
ER: When we got together we went back and started listening to live tapes of the band in the mid-nineties. You could feel the energy, the urgency and just the rawness of it and we really liked that. Like I said, bringing Jesse and Johnny…they really understood that and helped form that. I'm okay with having a guitar solo in my songs, I actually love that. It's not the hip, cool thing to do anymore, but if a guy can play like Jesse…I enjoy that side of the world.
TMR: Well the hip, cool thing to do these days is to not release new music and just bitch about how rock is dead..
ER: I don't listen to that shit. I'm breathing so it's still living as far as I'm concerned.
TMR: That's cool, because with a band of your caliber you could easily be out there touring on your greatest hits and just going through the motions.
ER: Yeah, I don't think that will happen. We're going to keep going.
TMR: That's cool. I mean, there were a lot of great bands that came out around the same time as Collective  Soul….1992-93. They are lucky now if they can play in front of fifty people. Here you are on the main stage of a major festival.
ER: Knock on wood, which we have right here (knocks on the picnic table at which we are seated.)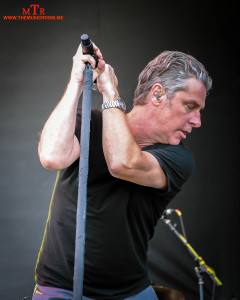 TMR: I picked my disc  up at Wal-Mart and it came with a bonus disc of re-recorded greatest hits. What was the decision behind doing that?
ER: Well, the label owns the other ones. So we decided to re-record them and that way we can do what we want. So we thought a good way was to partner with Wal-Mart and do it with them. It's been six years between releases, so we knew we were going to have an uphill battle because it took so long for us to get the record out.  We wanted to kind of reintroduce ourselves to the people and let them know…oh wow, they did that song and they did that song. It was a good marketing plan, and we own it now which is even better.
TMR: I was going to ask about some of the back catalog to see if we would ever get vinyl reissues for something like Record Store Day, but it sounds like that is out of your control.
ER: Yeah, that is out of my control. I did go online once…I did make them press one, "Disciplined Breakdown,"  our third record, and during the years and moves I lost it. I went online and found one and they wanted $300 dollars for it. I'm like man, that's my music, give me a family discount! (laughs)
TMR: The record right there…just the song "Maybe" would be worth $300….I love it.
ER: Thank you brother.
TMR: Now that you guys took your first break after nineteen years, is there a new game plan for Collective  Soul? Work a little, take another break?
ER: No, we actually got the next one written. We decided we'll go next fall, because we like football, so we're going to go in the fall so we can watch football and record to have the next record out in early 2017.
TMR: You just made my day!
TMR: Look, I started this website out of a love for the music. Collective Soul is one of the bands that I was there for in the beginning, so it was special for me to be able to go and buy a physical copy of your new record. It is a true joy for me.
ER: I love you for loving it.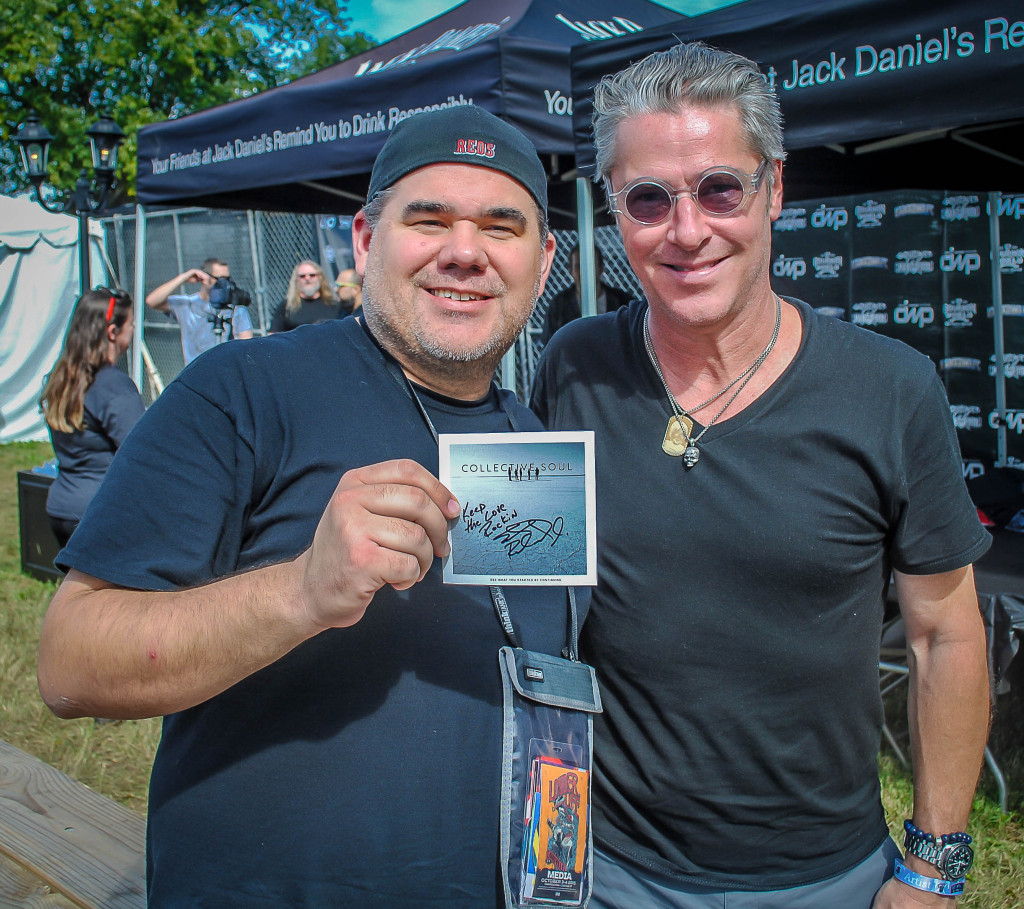 www.facebook.com/collectivesoul
www.twitter.com/CollectiveSoul