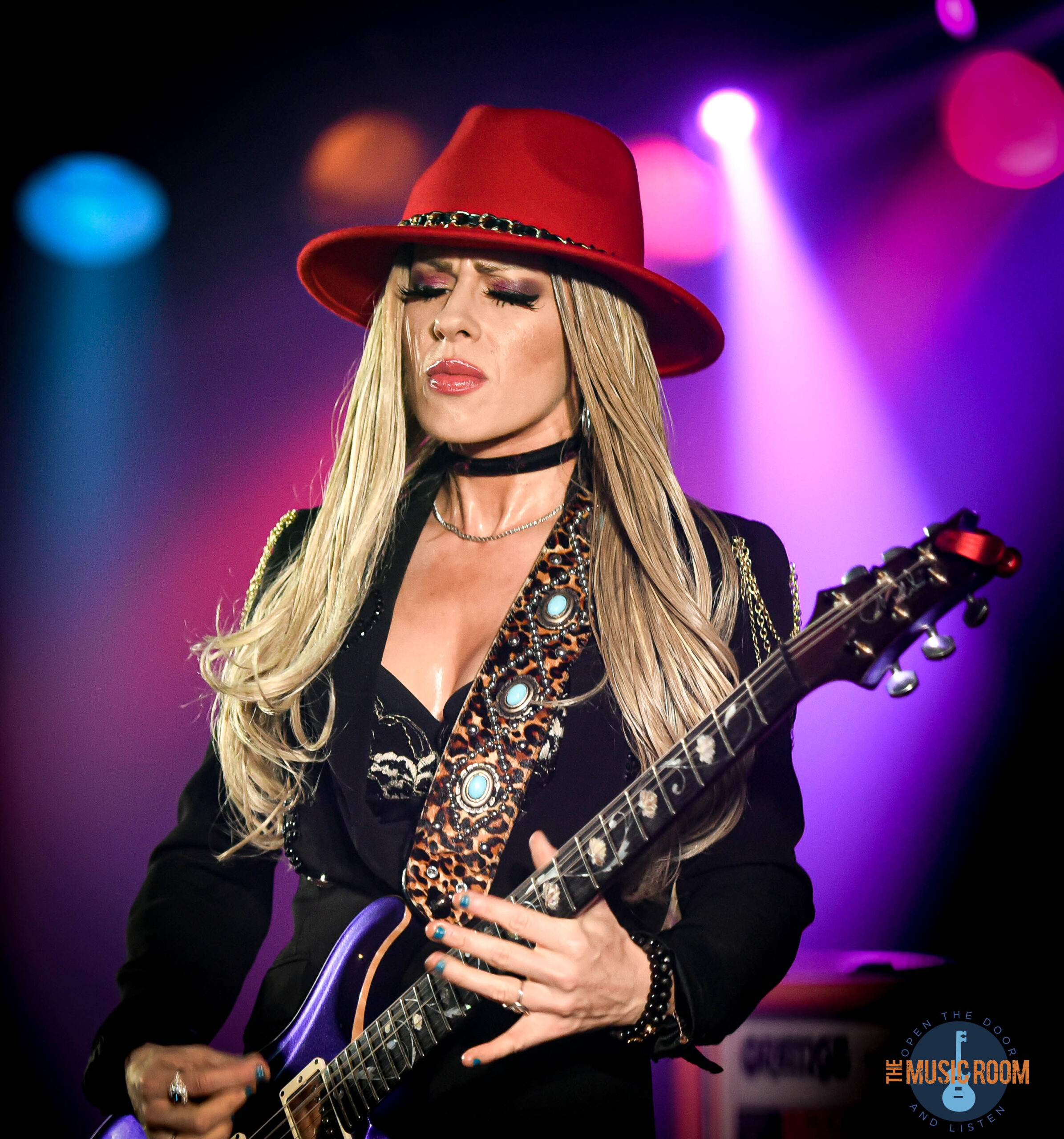 Some artists are so good, they only need one name. Prince, Bono, Adele…and of course, Orianthi. I was first exposed to the talented guitarist when I saw her play with the Alice Cooper Band back in 2012. My attention came back to her when she released her album, O in 2020. While I appreciated Orianthi based on what I knew about her before, it was this album that turned me into a fan. It was arguably my favorite record of the year. It is one of the great albums where every track is a winner. Last year the Australian songstress released another impressive record with, Rock Candy. The album was also filled with a collection of strong songs that showed off her versatility. The only thing missing after adding the 2 records to my constant rotation of records was hearing the songs live.
So when Orianthi released her first batch of tour dates for 2023, I knew I had to attend one of them. Since there wasn't anything in the Cincinnati area, it was a no-brainer to take the 300-mile road trip up north to Detroit, MI to see her play at The Token Lounge. It was a small price to pay to finally cross this show off my concert bucket list. My very good friend, Dave went to the show with me. I mention this because even though Dave and I share a passion for music, very rarely is it for the same music. I can easily sum it up by saying that I am more Van Halen where as Dave is more Radiohead. More on this in a bit.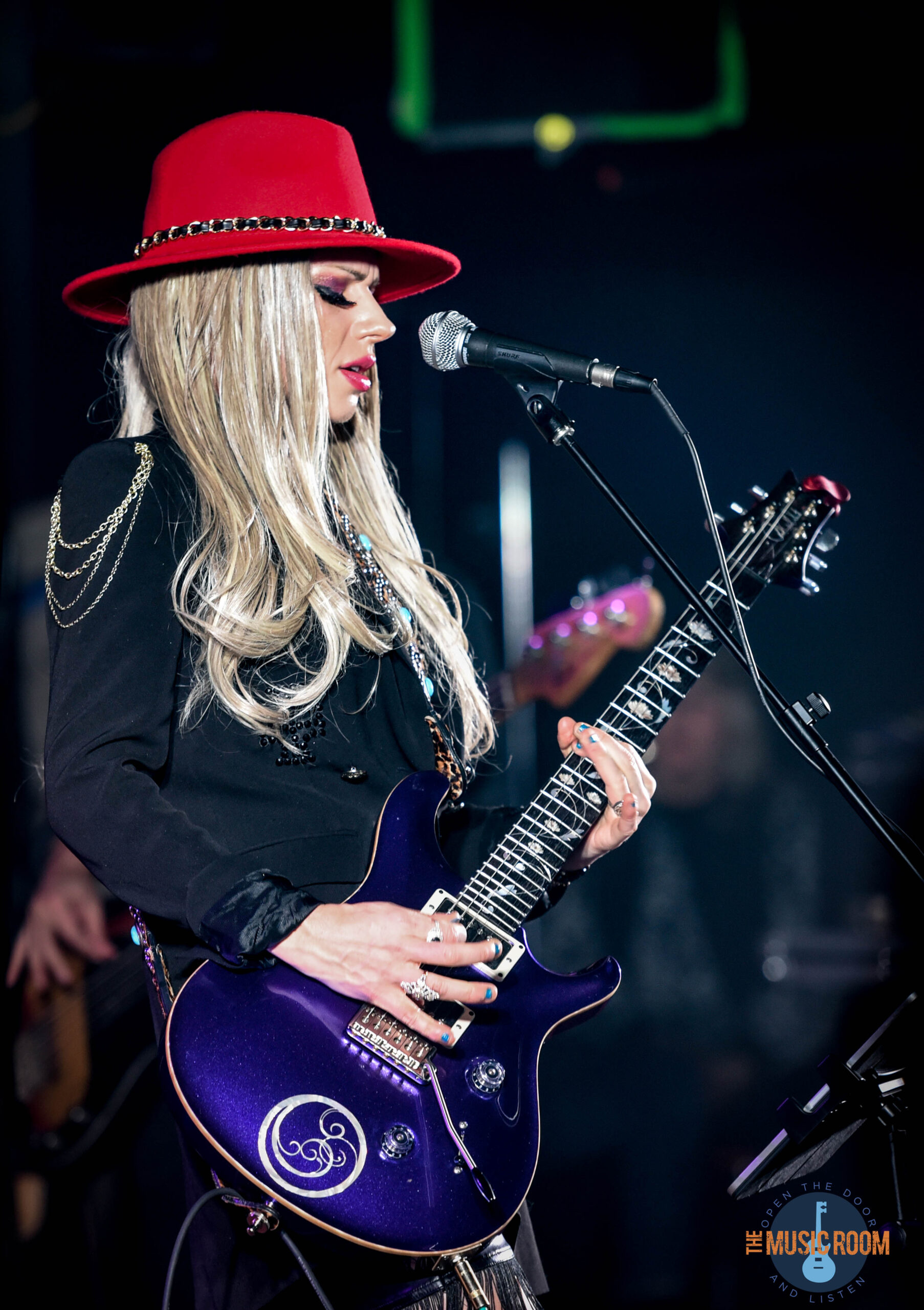 The Token Lounge was packed full on a Thursday night for the rare opportunity to see the talented guitarist play. Considering that you are not going to hear Orianthi, or most other great artists on mainstream radio, the size of the crowd spoke highly of just how good she is. Ortianthi and her 3 piece band took the stage shortly after 9:00 pm and treated the fans to an eclectic set of rock, pop, acoustic, blues, and cover tunes. The set was a great reflection of the career that she has had…so far. There were tips of her red hat to her work with Santana and Michael Jackson with covers from each artist, as well as a cover from her fellow Aussie, Keith Urban. And there were plenty of rock n' roll tunes from the O and Rock Candy.
While the past and present were well represented in the set, Orianthi also gave us a glimpse of the future with the blues tunes that were sprinkled in throughout the evening. That is because she has let the cat out of the bag that she is finishing up a new blues/rock record that should be released this year! Orianthi and her band closed the set out in the ultimate blues/rock fashion by playing a blistering version of "Voodoo Child (Slight Return)" by The Jimi Hendrix Experience.
Yes, I can now say that I saw Orthianthi live and it was everything I thought it would be and more. The only thing missing is the T-shirt to commemorate the evening. In fact, there was no Orianthi merch sold at the show. Looks like I will be heading over to her official website to take care of that. The only other thing I will add is that I believe an artist the caliber of Ortianthi belongs on a grander stage. I would love to see her on a theater tour in the future where her voice and guitar tones can fill the grand halls. But it does not matter where she plays if she is selling tickets…I am buying one. Well, maybe two. Remember I told you about my friend Dave? Well, he totally dug Orianthi as well. She is now on a very short list of artists that we can agree on. It may not mean much to those who do not know us, but I can tell you that it speaks volumes. Welcome to our club, Ortianthi.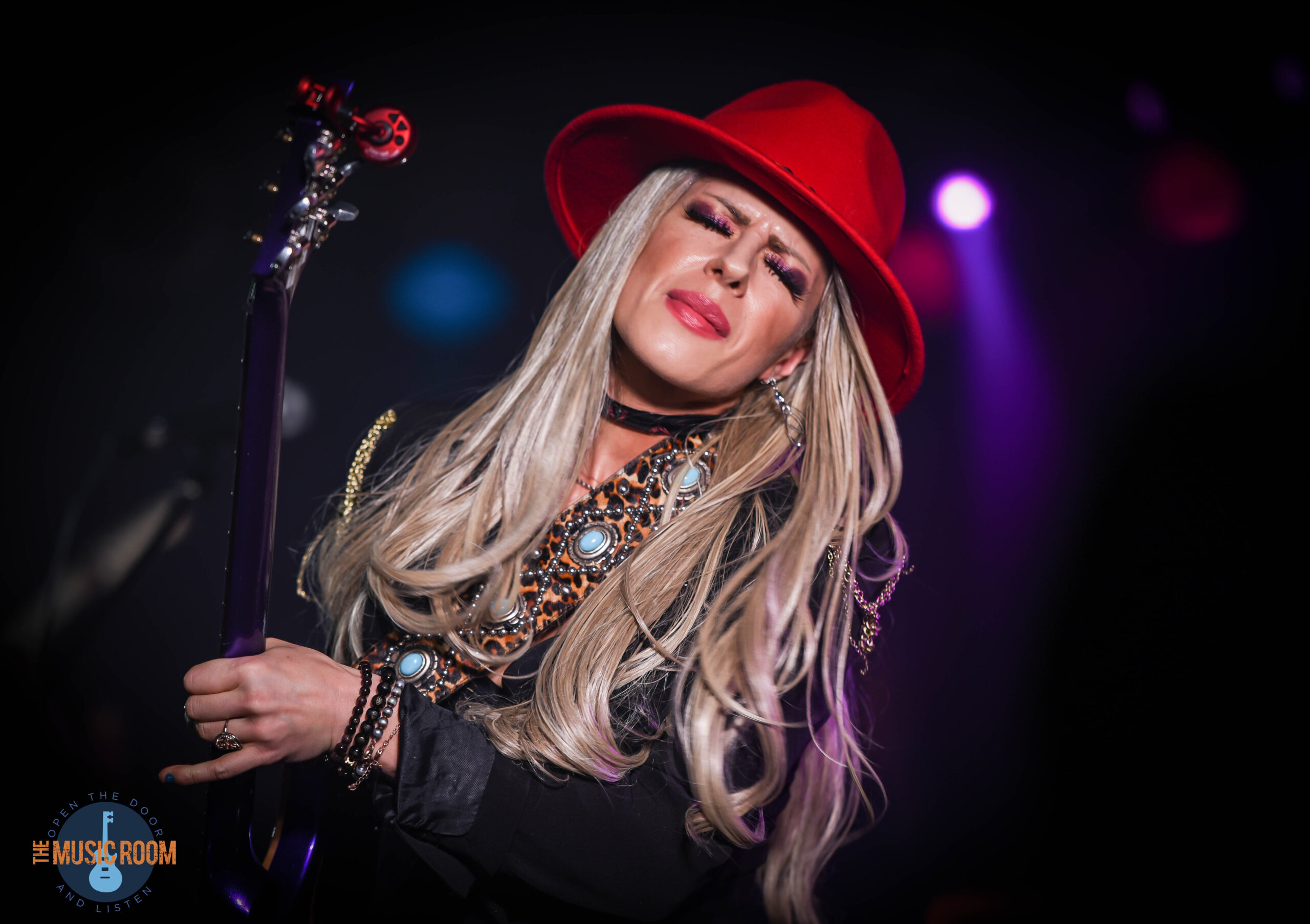 Set List
– Illuminate Pt. 1
– Light It Up
– Never Make You Move Too Soon (B.B. King Cover)
– You Don't Wanna Know
– What's It Going To Be
– First Time Blues
– Heaven in This Hell
– Black of White (Michael Jackon Cover)
– Europa > Soul Sacrifice (Santana Cover)
– Where Did Your Heart Go (Acoustic)
– Somebody Like You (Keith Urban Cover/Acoustic)
– Crawling Out of the Dark (Acoustic)
– Contagious
– Think Like a Man
– Damn Fool
– Sinners Hymm
– How Do You Sleep?
– According To You
Encore:
– Voodoo Child (Slight Return) (Jimi Hendrix Cover)
Photo Gallery