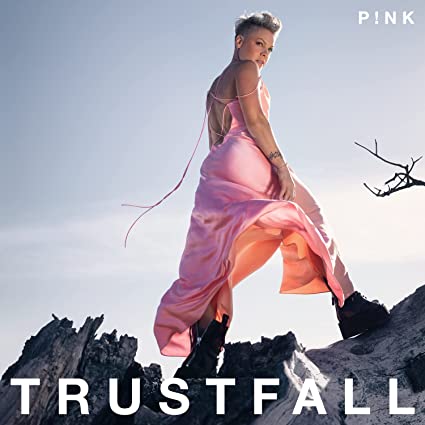 Welcome to our Pink Trustfall Album Review. I have to admit that I got into Pink a little later in her career. Don't get me wrong, I always dug the singles that I had heard, but I never really got invested. That changed when I heard 2017's, Beautiful Trauma record. I just had no idea what kind of emotion the singer had in her songs. I guess I always thought they were more pop/dance-type tunes. Shame on me for not doing my homework. But that record made me a Pink fan. I went back and checked out what I had been missing with previous albums to right my musical wrongs. As if that was not enough, I got the chance to see her live in 2018. Forget about it. I went from being a fan to a fanboy!
When I heard Pink had a new album coming out this year, I was beyond excited. 2019's, Hurts 2B Human only increased my belief in Pink as an artist, so I had no doubt this new album would continue my fandom of the pop diva. When I first heard the single from the album, "Never Gonna Not Dance Again," I started to wonder if the album was going to take a different approach from the previous two. Not that the track was bad, it was just more "dancy" than some of the previous singles. Not that that is a bad thing, but after being disappointed by another one-named songstress not so long ago, my walls were up ever so slightly.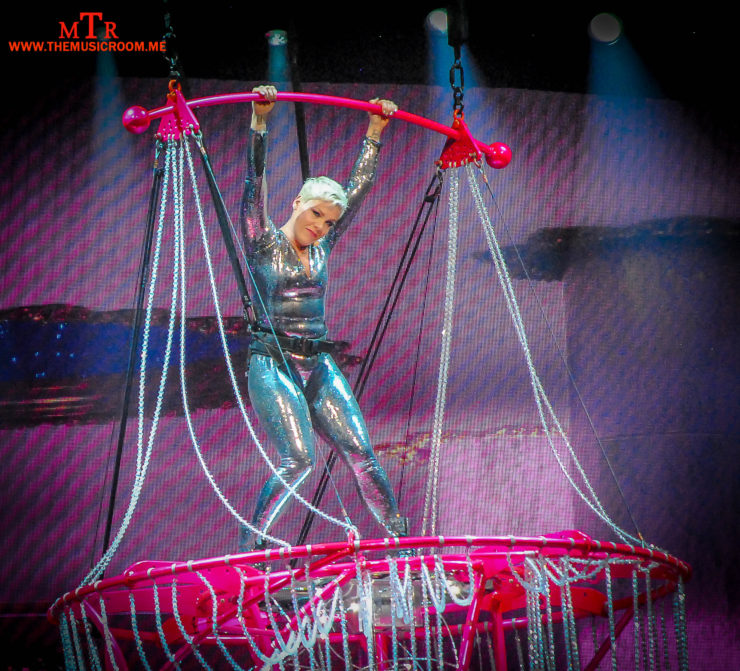 I am happy to report that I am a moron. I should have never doubted Pink for one second because Trustfall is nothing short of brilliant. It is a collection of 13 songs that celebrate life. There are the good moments that make you want to dance in a grocery store and the hard moments that make you ask tough questions in times of grief and struggle. It's all there wrapped up in one amazing voice. One big and soulful voice. From the very first track on the record, "When I Get There, " the goosebumps start. Asking questions to a loved one in heaven, this is a song that will forever be a staple in the singer's amazing catalog.
From there, the record sees Pink breaking down the walls of genre and just singing whatever the heck she wants. She gets help along the way from unlikely guests including The Lumineers on "Long Way to Go" and First Aid Kit on "Kids in Love." Then there is a familiar collaborator in the album's final track, "Just Say I'm Sorry." The duo first teamed up on "Love Me Anyway," from the Hurts 2B Human sessions. The pairing doesn't seem likely on paper, but once you hear them together, you are left wanting more.
Trustfall is just more proof that you can not put Pink in a box. If you try, she is going to bust the wall down and do exactly what she wants to do. Thankfully. During her 23 years in the business, Pink has forged her path by being unapologetic and doing things her own way. Whether she wants to dance or cry, she does it like no one else. If you haven't heard Trustfall for yourself yet, stop reading this and listen to it right now. You will not be sorry. Be sure to check out my favorite songs from the record, "When I Get There," Turbulence," "Last Call," and "Our Song."
Pink will be on tour this summer in an MLB ballpark near you!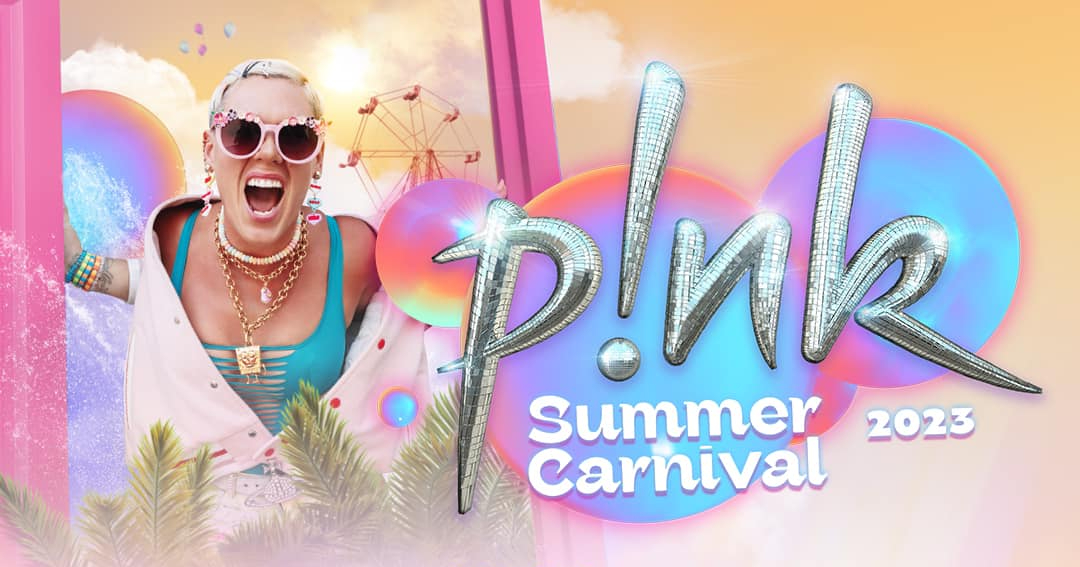 Tracklisting
– When I Get There
– TRUSTFALL
– Turbulence
– Long Way to Go (w/ The Lumineers)
– Kids in Love (w/ First Aid Kit)
– Never Gonna Not Dance Again
– Runaway
– Last Call
– Hate Me
– Lost Cause
– Feel Something
– Our Song
– Just Say I'm Sorry (w/ Chris Stapleton)