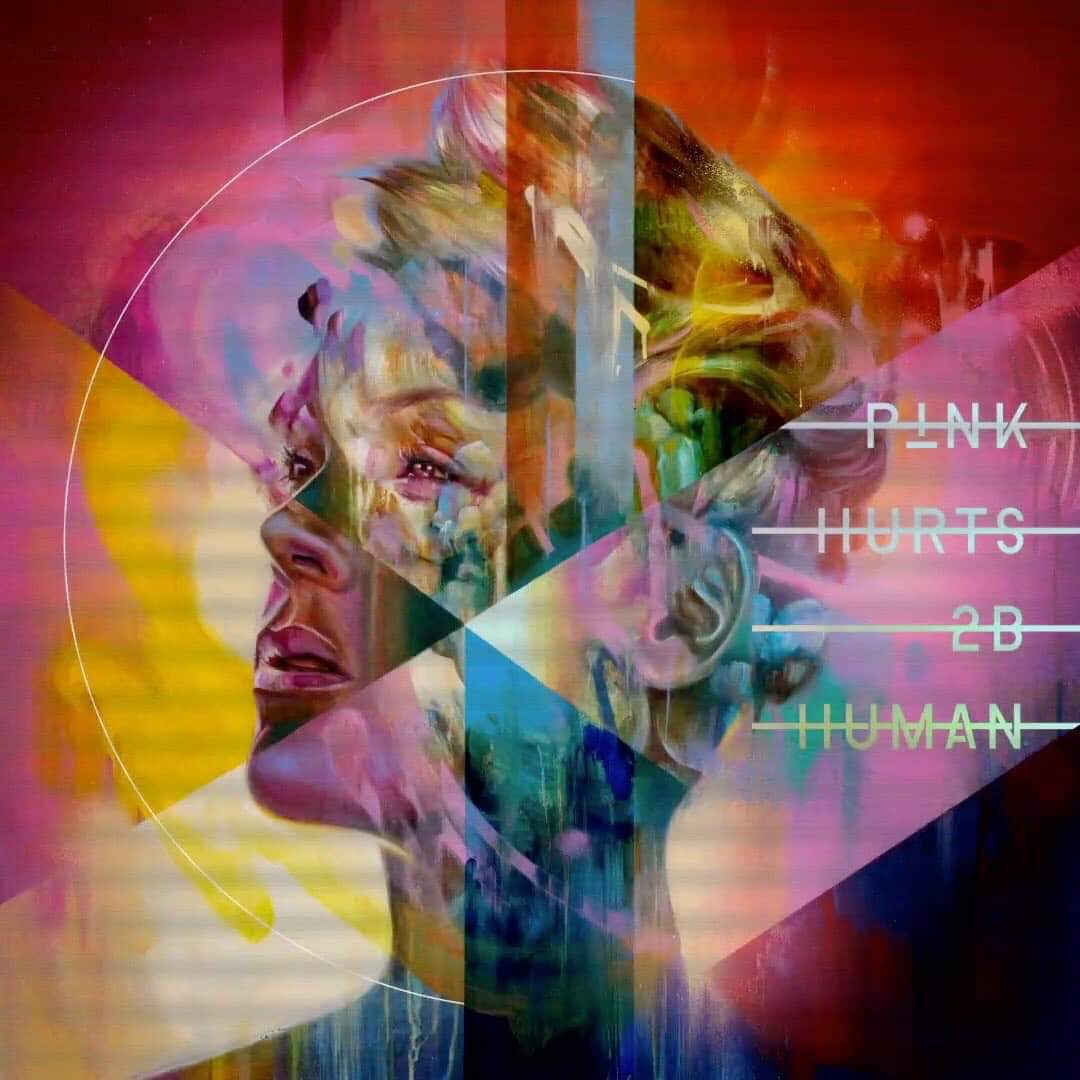 P!NK: Hurts 2B Human
RCA Records
Released: April 26, 2019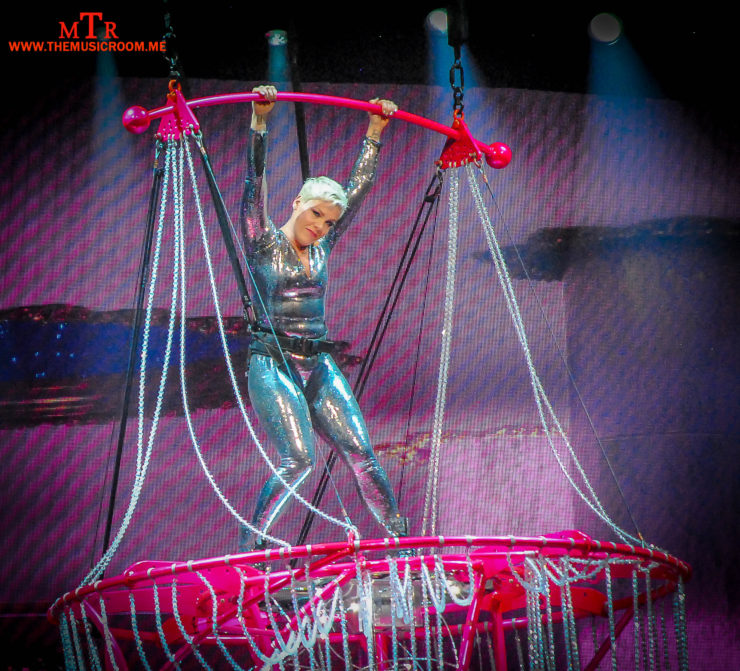 Track listing 
Hustle
(Hey Why) Miss You Sometime
Walk Me Home
My Attic
90 Days (feat. Wrabel)
Hurts 2B Human (feat. Khalid)
Can We Pretend feat. Cash Cash)
Courage
Happy
We Could Have it All
Love Me Anyway (feat. Chris Stapleton)
Circle Game
Last Song Of Your Life
---
As I set here at my keyboard preparing to tell you just how great I think the new album is by P!NK, Hurts 2B Human, I feel somehow unequipped to so. I guess I could just leave it at that. The new album by P!NK, Hurts 2B Human, is great! There we go, job finished. Thank you for reading. You're still here? Oh, I suppose that you want me to tell you why it is so great. Fair enough, but I should tell you that I am not a critic. I know, I know…shocker. I can't tell you that it's the production of the record, or the fact that it was recorded on twenty year old tape that makes it sound so good. I can't say that it's the fact that I hear elements of Bach and classic 70's experimental jazz fusion with tones of Slayer neatly tucked into the pockets. Nope, I've got nothing like that to back up my claim. I am just a guy who loves music and who knows that I really dig this record. Now that my cred has been completely diminished, I will do my very best to tell what it is about it that I like. Are you still with me? Cool.
The thing about P!NK, or at least her music, is that you cannot put any kind of label on it. In her twenty years as a recording artist, rarely has the defiant diva repeated herself. Just when the world wanted to label her a pop star, she threw up her middle finger and released an edgy rock anthem. Then when the edgy bad girl title was bestowed upon her, she hit back with a beautiful ballad that pulled at the heart. The only thing that has not changed over the course of her twenty year career as a recording artist…she is always real.
Hurts 2B Human perfectly showcases all of what I have said above. There is no way that I can simply say that this collection of songs is simply a pop album. The record starts off in true punk fashion with the track "Hustle." Remember when I mentioned that middle finger in the air, here you go. If you haven't learned by now not to mess with P!NK, this tune offers a not so subtle reminder. A couple of tracks later finds the song "Walk Me Home" which promises to be another staple in the singer's legacy of hits (and hopefully live show.) It has one of those choruses that you try to sing along with on the first listen, while you completely screw it up because you don't know the words.  From there the album goes on to showcase the fact that P!NK has one of the best voices in the business today. I think sometimes this fact gets lost in the attitude and persona. 2017's Beautiful Trauma record really made me aware of just how good she is. Hurts 2B Human only strengthens that belief for me. Tracks like "90 Days" and "Can We Pretend" really prove my point. A really cool moment comes on the eleventh track on the record, "Love Me Anyway," which features a vocal appearance by Chris Stapleton. It's just a cool and beautiful moment on the record.
So there you have it. My attempt to tell you why I think the new P!NK album is great. I could go on and on, but I will just conclude on how I normally do. Do not take my word for it. BUY a copy of the album for yourself and check it out. I would love to hear what you think of it in the comments section below. If you can't tell by reading this, I am a P!NK fan. I am excited to see that she is making some of the strongest records of her career two decades in. If you really want to get an appreciation for her, be sure to check her out on her Beautiful Trauma World Tour playing across the world this spring and summer.