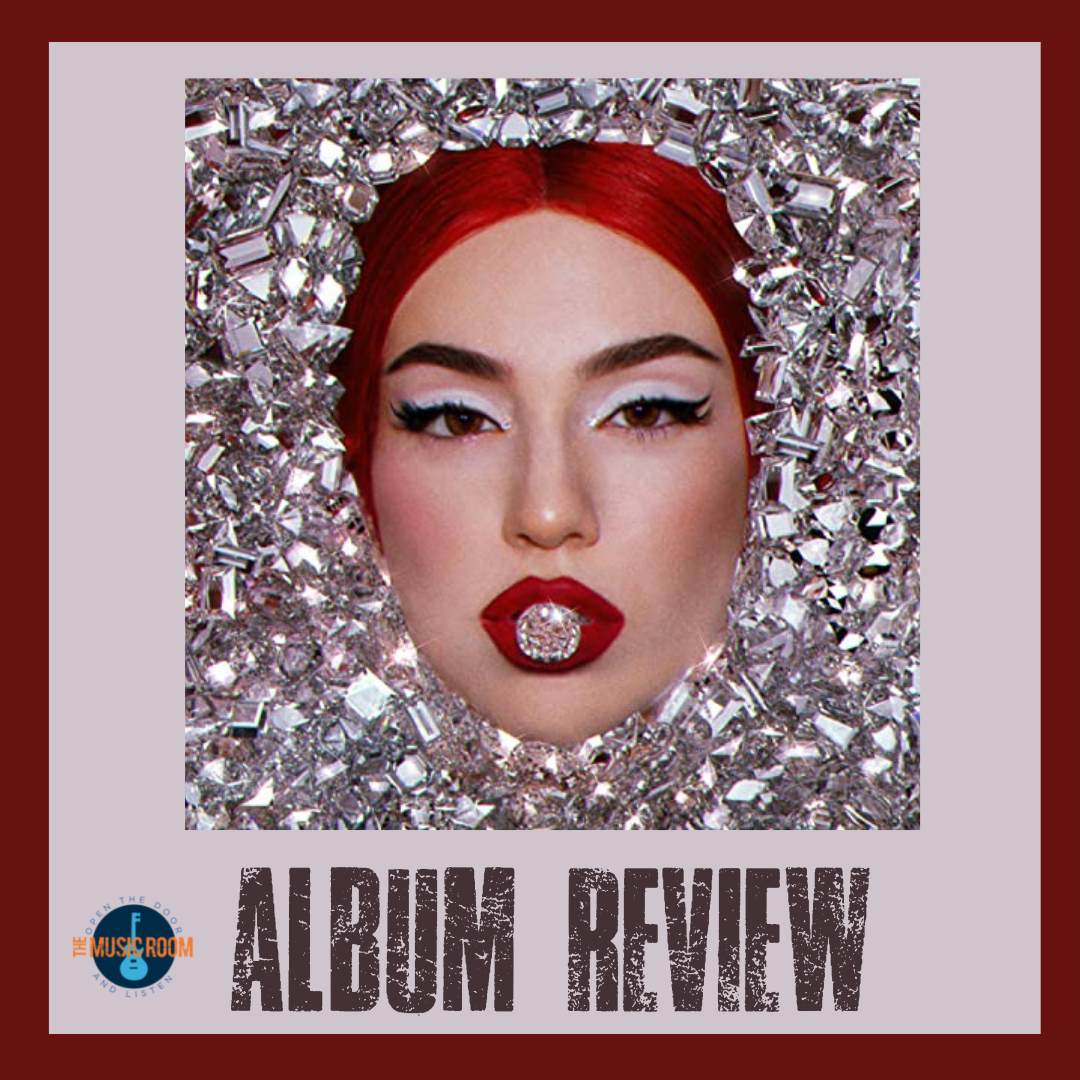 Diamonds & Dance Floors by Ava Max is a record that will have you dancing and trying to sing along like a legitimate pop star…when no one else is looking of course. Okay, or maybe on TikTok. Stay tuned for that one. But in all seriousness, this is a fun and infectious record that will bump up the energy level of any room when the first track hits.
I first became aware of Ava and her music when I heard the song, "Salt." It got in my head and I could not stop singing along. My curiosity won over and I picked up her debut album, Heaven & Hell when it was released in 2020. It was a smart purchase on my part and I became an instant fan. It is easy to compare Ava to the likes of Lady Gaga or Katy Perry. But the fact is, she is her own artist who belongs to be in the same company as the amazing divas mentioned. And with a sophomore album as strong as Diamonds & Dancefloors, I truly believe she is on her way.
The album starts off with the energetic tracks, "Million Dollar Baby" and "Sleepwalker." It is evident from the get-go that the album is strong. But I truly believe the record gets better and better the deeper it goes. The third track, "Maybe You're The Problem" really grabbed my attention. Max has a way of using hooks and vocal delivery to get a song stuck in my head. The trend continues with, "Hold Up (Wait A Minute), and perhaps my favorite tune on Diamonds & Dancefloors, "Weapons." So good. The quality of the record continues all the way through the last track, "Dancing's Done."  But I assure you, the dancing is nowhere close to being done. I have been shaking my thing ever since I listened to the record. Lucky for you, this is a written piece!
So yes, there is no sophomore slump here. Ava Max continues to grow her craft as she makes her way to the top of the pop world. The last piece of the puzzle for me will be seeing her live and buying the shirt. But make no mistake, I am an Ava Max fan and you should be as well!
See you on the dancefloor!