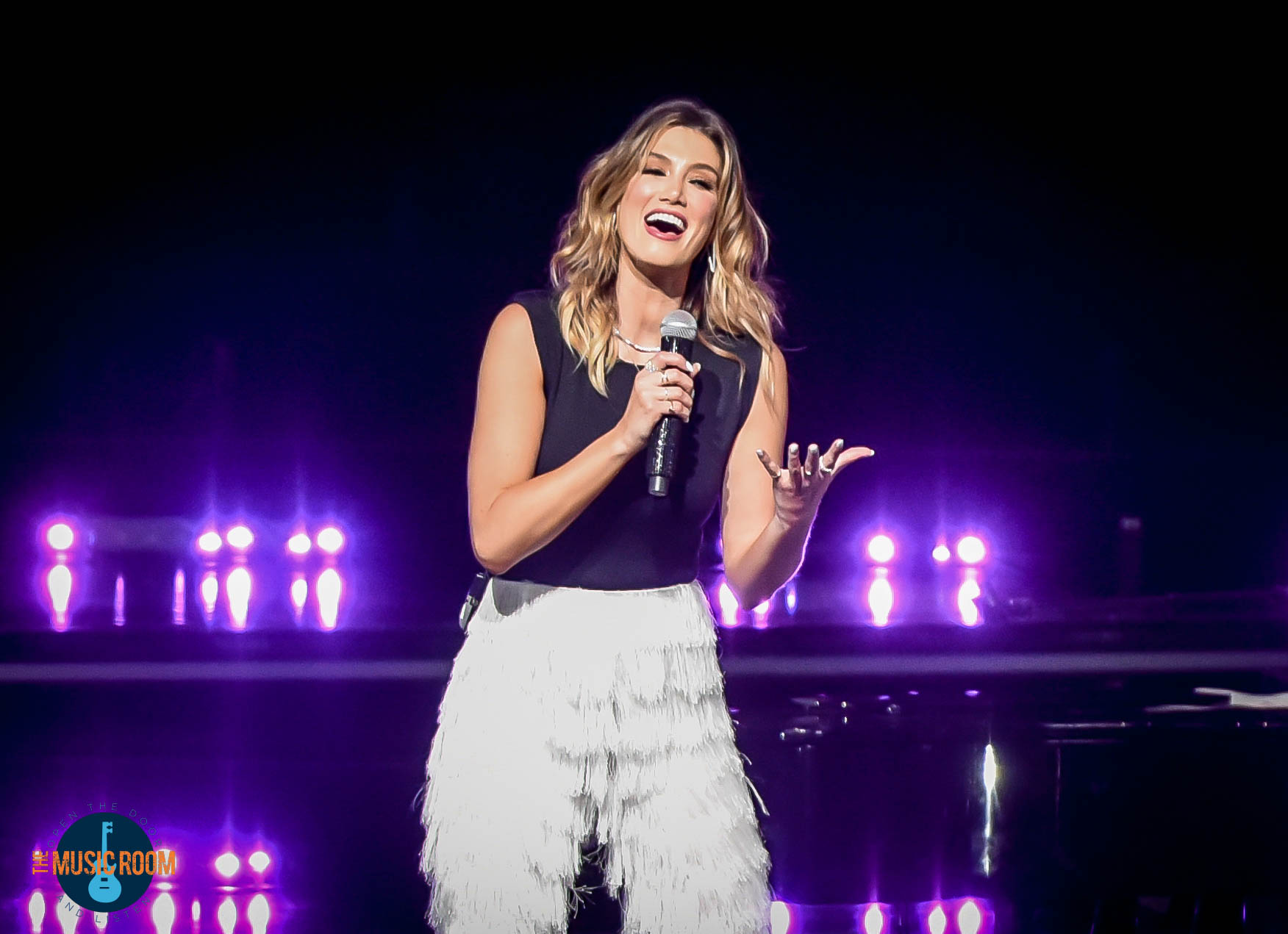 Welcome to our Delta Goodrem interview. If you are not familiar with Delta, don't feel bad. We did not know her either prior to seeing her open for the Backstreet Boys at Riverbend Music Center in Cincinnati, OH. But the important thing is, we know who she is now. Delta is an amazing singer, songwriter, actress, television host, and author from Australia. I am probably missing some other things, but you get the point. Delta Goodrem was gracious enough to talk with me just minutes after walking off stage at Riverbend. In our conversation, we discussed her newest album, Bridge Over Troubled Dreams, how she has been enjoying touring across the U.S., and a host of other things. We encourage you to check out our interview and photo gallery from Delta's set, and then be sure to listen to Bridge Over Trouble Dreams and hear for yourself just how talented she is! 
---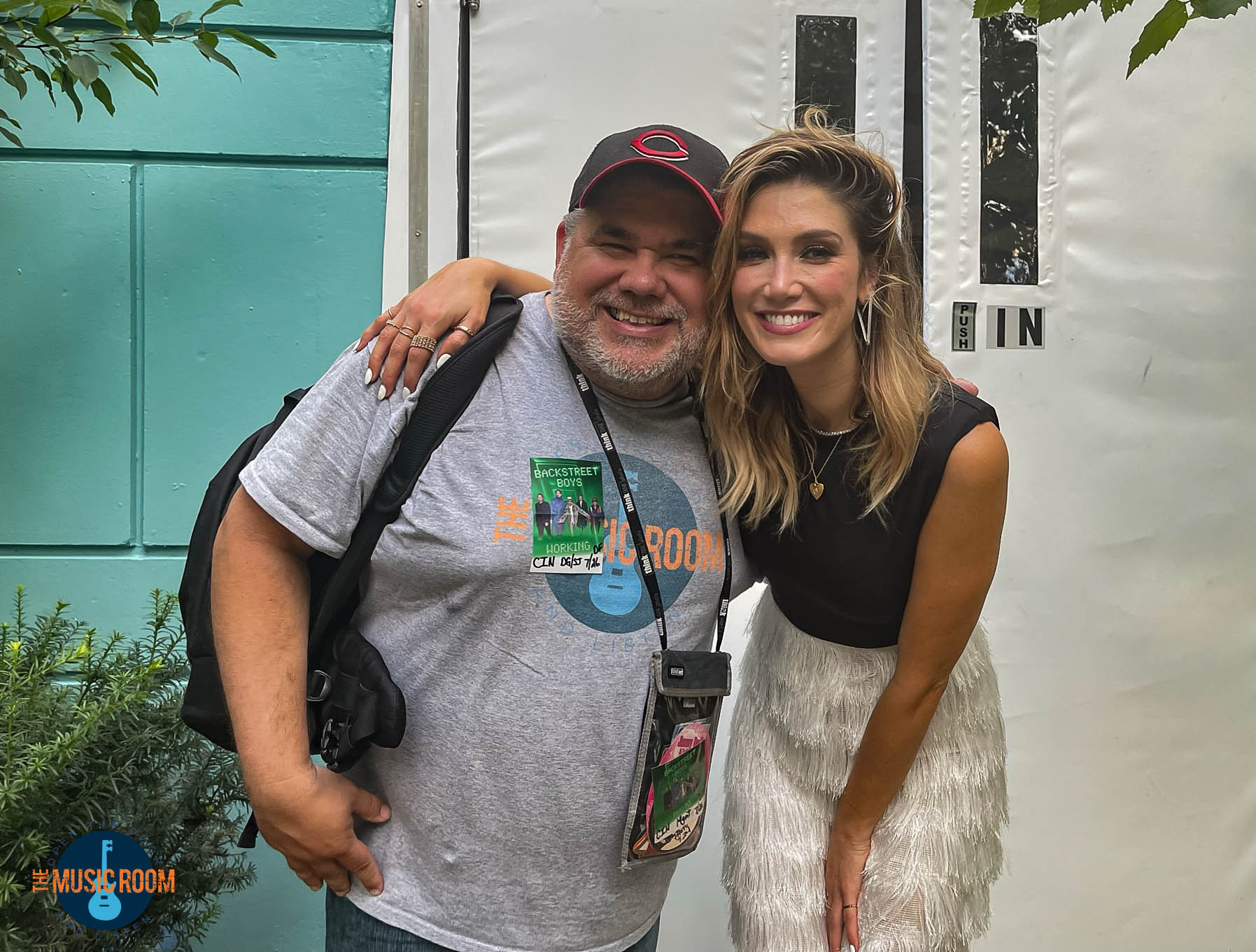 The Music Room: Thank you so much for doing this. You just got off stage…that was an incredible set!
Delta Goodrem: It's wild how hot it's been, I'll tell you that. I feel very grateful…very embraced from the incredible Backstreet Boys and their fans and supporters. They have been wonderful embracing me beforehand and sharing the music and the journey. It's been lovely. Very special.
TMR: That's awesome. When was the last time you were in North America touring?
DG: Oh goodness, probably 2008. I've never been on a bus tour before. We just kind of came in and out, and obviously had my career in my home country. This feels like a really fantastic moment of being able to perform and cross the country…to places I never thought I'd get to. People say they'd had the music for years and never thought I would visit Cincinnati or never thought I'd visit these places. But I'm here! I'm here! Let's do it!
TMR: I looked at your Instagram and saw you visited Graceland and Woodstock, what's been the highlight for you these past couple of months?
DG: I'm definitely making sure that, you know, I really wanted to immerse into the adventure. My favorite part is the half an hour on stage, because that's what makes my heart smile. I love the connection and there's nothing else in the world but this moment together. But other than that, just really immersed in the adventure. I've been in Australia during the pandemic these past few years, just at home. And so I'm just trying to say okay, what's in this city? Like going to Graceland. It was phenomenal. I loved it! I went to the Rock and Roll Hall of Fame yesterday in Cleveland. That was awesome.
TMR: Very cool! You talked about the pandemic…you were very busy during the pandemic. You released a Christmas record and this record, Bridge Over Troubled Dreams.
DG: You know, I'm one of those people that understand that change happens and we have to adapt. Like, I never kind of sit in a moment for too long. I've always understood that, alright, because this is the moment we have to just…I felt the gravity of what happened and realized this was gonna make things very different now. That's when I got to work. I started doing live shows in my living room. And I did every week. I dedicated them to the nurses and doctors and I would, you know, perform whatever songs everyone wanted from my home, and just keep that alive. And then it just started to roll on from just making music from home and just having that ability to connect through our technology. And I learned a lot.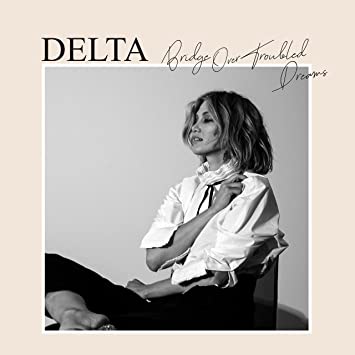 TMR: Yeah, the record is so beautiful. You can hear the dynamics of not only the lyrics, but the music itself. Going from things like "Solid Gold" to, my favorite one is "Paralyzed," and then end up with "Play." Was it cathartic for you to write that record?
DG: Yeah, I feel that, you know, with those songs. They were autobiographical, wanting to tell the story. "Paralyzed" was about having paralysis and going through having to learn to speak again. And so, I wanted the record for you to be able to hear the piano pedal when you move to like, just allow that breadth of realness and just allow it to breathe, you know? That's kind of what I wanted to achieve on that record. I want it to be stories and also allow air in the tracks.
TMR: It's a record you definitely feel for sure.
DG: Thank you. I really appreciate you listening to it.
TMR: I'll be honest before I agree to do anything I listen to the record first as not to be fake. and be like oh yeah, I love the album, lol. I really enjoyed the record. And I really enjoyed "Play." That's a great song that really touched my heart.
DG: (Sings some of the lyrics from "Play.") We finished my tour in Australia, we did my first hit at the end. But we did that as the end song and Alan Watts sang.
TMR: Yeah, the records filled with so much… I love the themes of hope and faith. I just love it so much.
DG: Yeah, it's important in these times.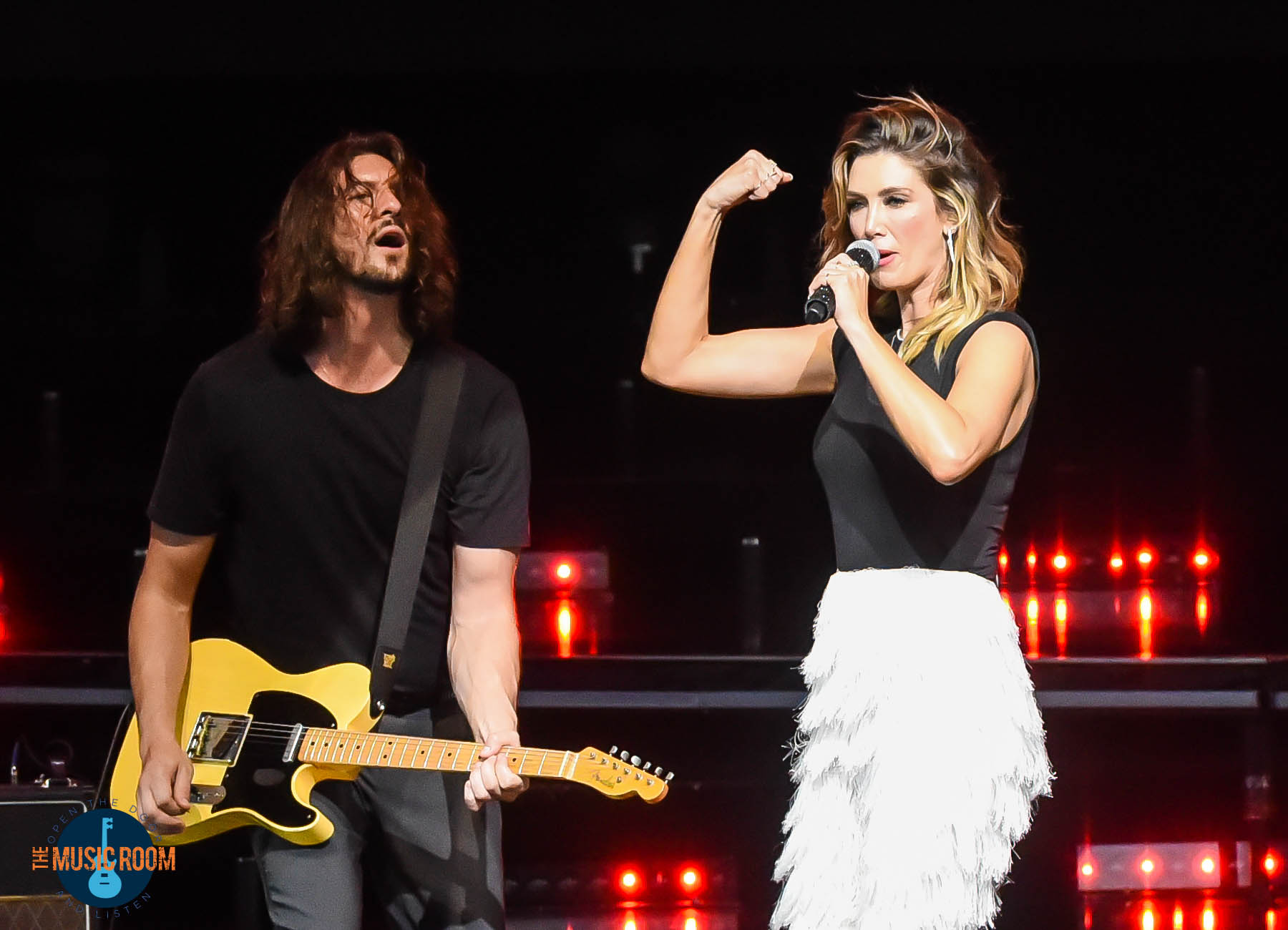 TMR: In addition to the record itself, though, you've obviously done TV and things like that. But you also wrote a book about the inspiration behind these songs. How was that for you as an artist to kind of reveal your heart behind the writing?
DG: It was hard, but at the same time, you know, I was trying to… in this era, a lot of people are very transparent in their ways. And I just wanted to do that through my art. And I thought, well, you know, I used to love a tactile CD, and the booklet so you could actually like physically open it and read it. So I took that idea of the book as a booklet of the album. And when you're in the songwriting room and you're talking to someone about the stories of why the songs come about, I thought why don't I share those stories of why I'm singing about it and put it in a book so if someone wants to read behind the lyrics they can.
TMR: That's awesome. That's awesome.
DG: We did try to do "Paralyzed" on the first couple of shows. But then when you realize the energy of opening I was like, alright, my ballads aren't the way to go. You know? (laughter) You try to pull them in a little bit.
TMR: Well, when you go to do your solo U.S. tour…
DG: Yes, yes, I will. (laughter)
TMR: I know we're short on time. But tonight you did a little bit of Bon Jovi. You did some Whitney Houston. And you mentioned artists in "Everyone's Famous."
DG: Yes. Yeah.
TMR: But there is also a song called "Dear Elton." As a piano player you can hear the influence, but how influential was Elton John to you?
DG: Hugely. I love Elton John. So he has been a mentor, a guiding light as a pianist…as a master. And then when, you know, we've had this special connection. When I got diagnosed with cancer when I was a kid, he reached out to me and called me because he's just an amazing artist and communicator. And he said, on behalf of Britain, we're thinking of you. And you know, because it changed the trajectory of my career as well, I started out and so it meant I had to go and look after my health, and I didn't get here or I didn't, you know, I had to go and look after my health. And my journey has led me back to this moment. And I took a reflection on the album as if like, well, you know, am I doing alright, you know, sort of like a conversation to Elton. I sent it to him and, and he wrote me this beautiful, you know, it was very special, very healing actually.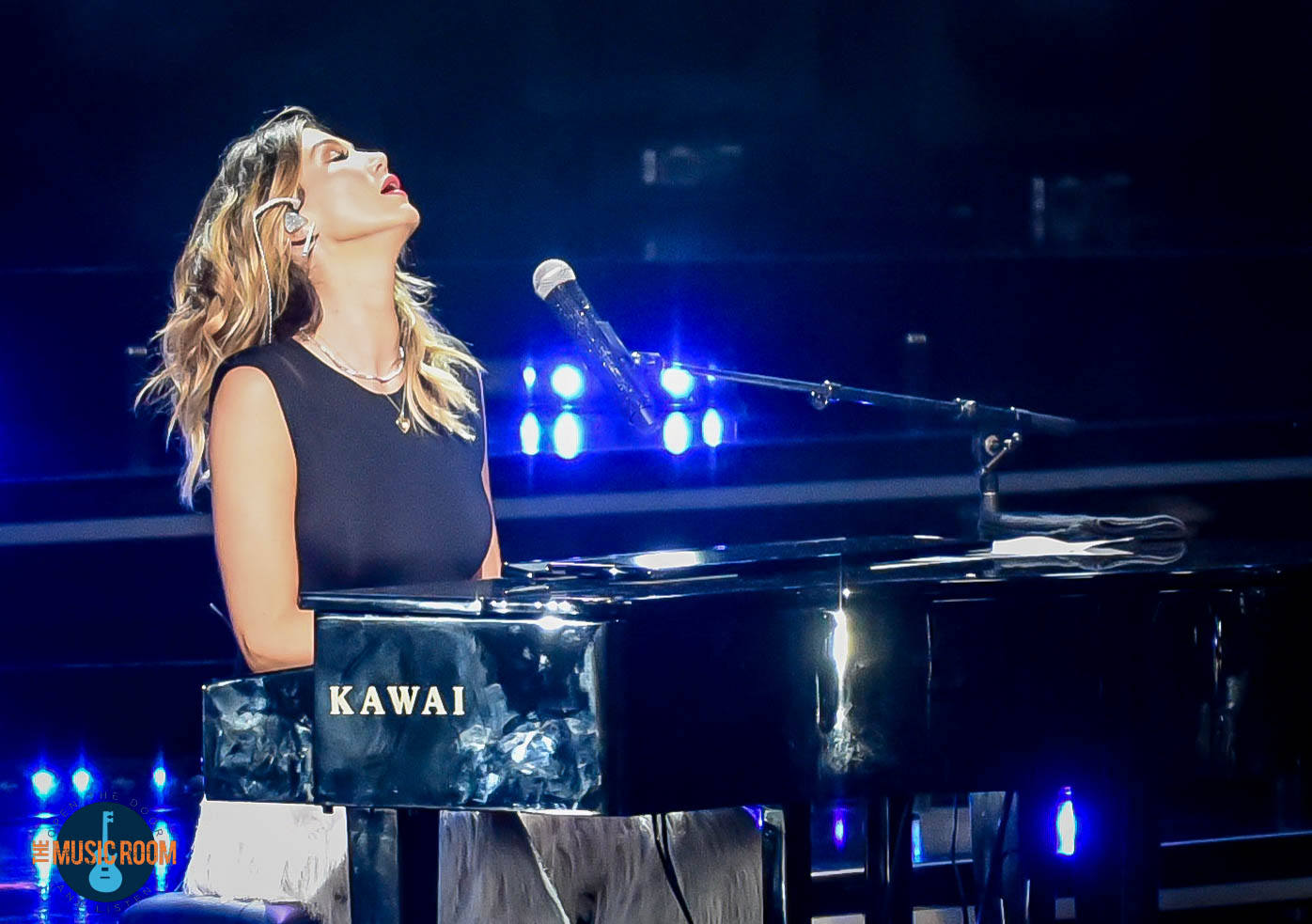 TMR: Awww, I love to hear that. So, this tour is almost wrapped up…July 31st. What's next?
DG: Well, I have to start writing. I like to write a lot of music and start writing new music. And then we've still got some surprises or two so I've just got to make sure that they're all ready to go. And I want to come back and tour here again and come back to you know, cross the country again. Then I have my Christmas special and I've got a few things. It's exciting!
TMR: That's exciting! Congratulations. Australia is an amazing place for music, especially for women in music. I mean, Orianthi is one of my favorites.
DG: She's amazing.
TMR: And then you have Amy Shark. I don't know if you know Amy.
DG: Of course, I do.
TMR: And now I  know we have Delta Goodrem. Australia is pumping out some great music. So please come back to North America. You're always welcome. We will help spread the word for sure.
DG: That is very kind, thank you!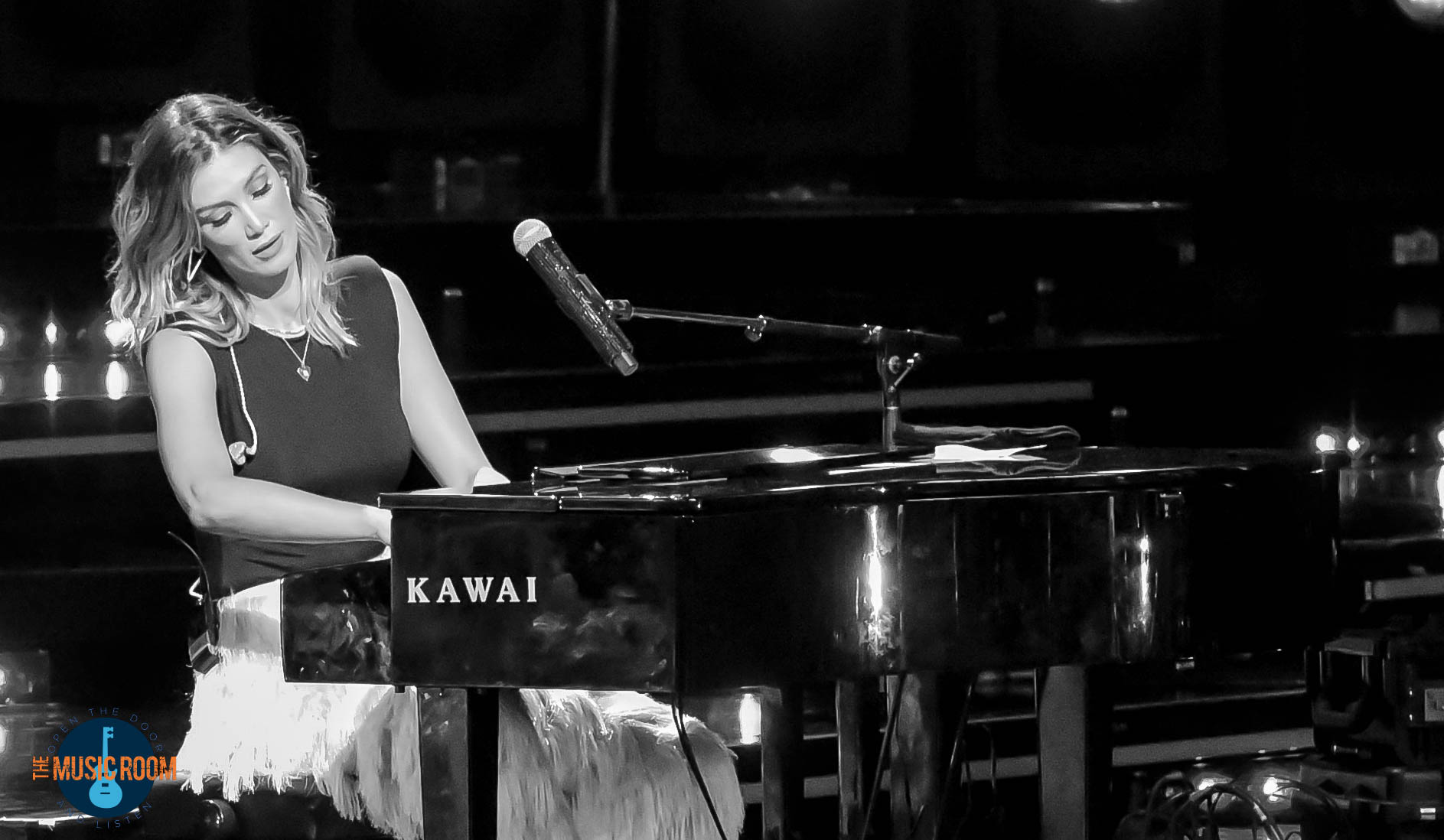 Photo Gallery