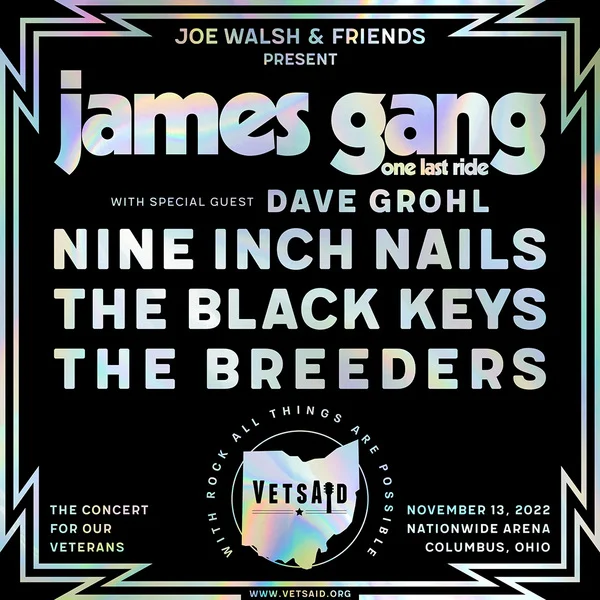 VetsAid 2022 – November 13, 2022
Nationwide Area – Columbus, OH
Meeting your future father-in-law is always a stressful moment. But when you find out the girl you are dating is the proud daughter of a retired police officer and Marine, well let's just say the stress level rises. That was my situation. My Marine father-in-law had served in the Vietnam War as an 18-year-old young man. I learned pretty quickly there was no need to fear him, but each day, month, and year as his proud son-in-law, I found my level of respect growing and growing for him. He is not hard to recognize. He almost always has on a U.S. Marine cap and is quick with a Semper-Fi when he sees a fellow Marine. He is a quiet man, and he never speaks much of the things he experienced during his service, but when he does, we have all learned to listen intently.
I have always had pride for my country and respect for the men and women who have fought for it. I am always sure to be quick with a thank you for your service when I recognize a Vet. But through the stories that have come out from my father-in-law and other Veterans along the way, I feel like a superficial thank you is just not enough.
That is why VetsAid was such a special event for me. Yes, the music was incredible. I got to see some of the biggest names in music play together on one stage. But even more, it shined a light on our Veterans. On November 13, 2022, my love of music and mighty respect for Veterans came together in a big way thanks to Joe Walsh.
VetsAid 2022 in Columbus, OH was a night that I, nor most people in attendance will ever forget. It is not often that you have a collection of artists of such a high caliber come together to share a stage to support such a worthy cause as our Veterans of The United States of America. It was something special that I don't know if ever will be matched. I remember when the line-up was announced thinking, is this for real? At the time I had no idea about the why, I was just blown away by the who. But after I learned about VetsAid, I knew that such a great organization had to have such a worthy lineup. So before we get into the music, I want to discuss why the event happened in the first place.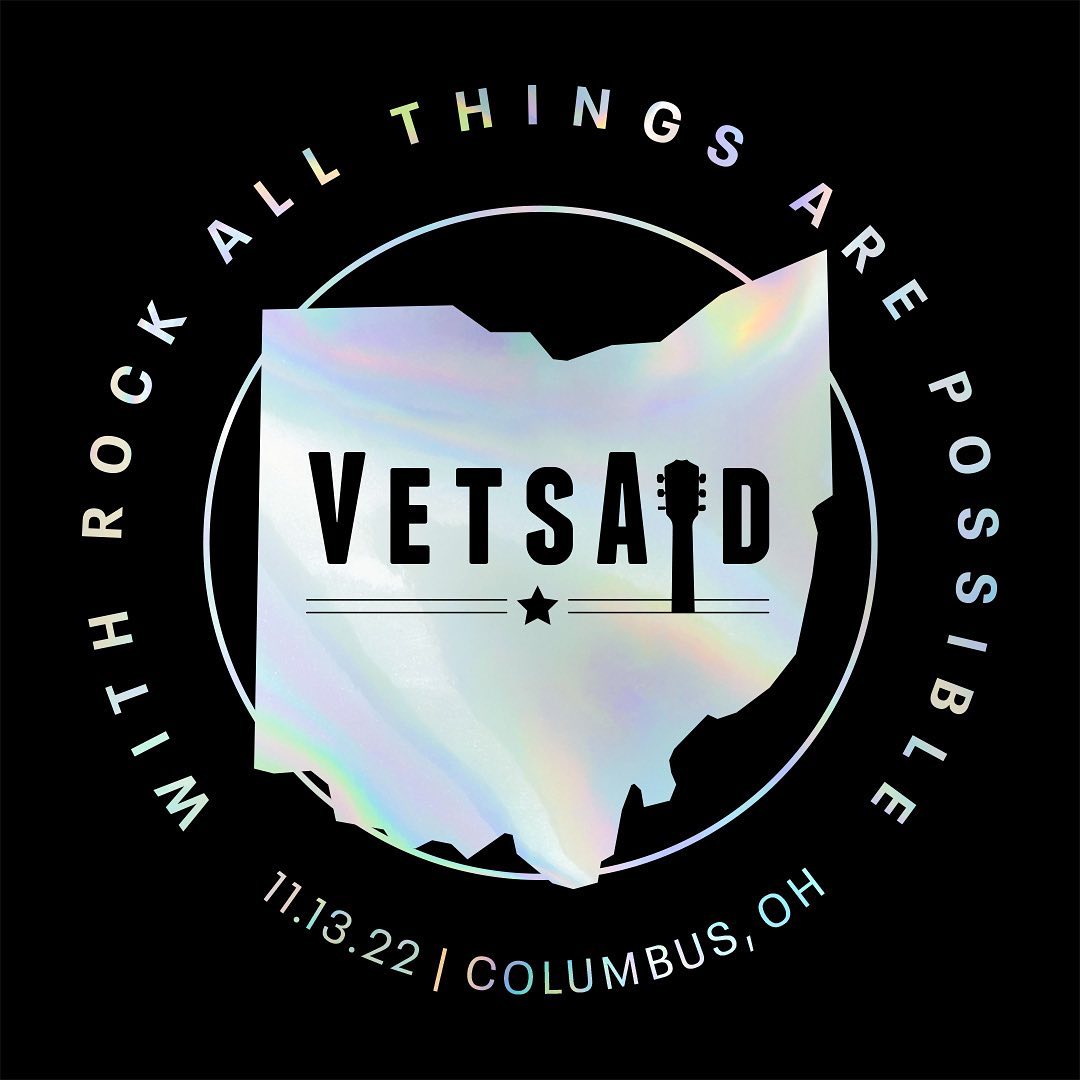 What is VetsAid?
VetsAid is a non-profit organization founded by music legend, Joe Walsh, along with his wife Marjorie, son Christian, and Lori Lefevre back in 2017 to support and fund Veteran's-related organizations across the U.S. Veterans are a cause near and dear to Walsh's heart as his father, a First Lieutenant for the U.S. Army Air Corp, lost his life in the line of duty when Joe was just under 2 years old. Walsh also had a childhood friend who served in Vietnam and came home as someone never quite the same who also inspired the guitarist to start VetsAid. To help raise money that could make a true difference to these real-life heroes, Joe turned to the thing that he knows best, music. Each year, VetsAid puts on a benefit concert to raise money for organizations and charities that care for Veterans and their families. Each year the concert draws the biggest names in the music industry to be a part of the event.
"When I found myself in a position where I could someway give back to our Nation's Veterans who have given so much and have asked for so little, how could I not? I knew I had to do something, and seeing as though rock n' roll seemed to be what I do best…It's also the least I could do for those who served and continue to serve our country." – Joe Walsh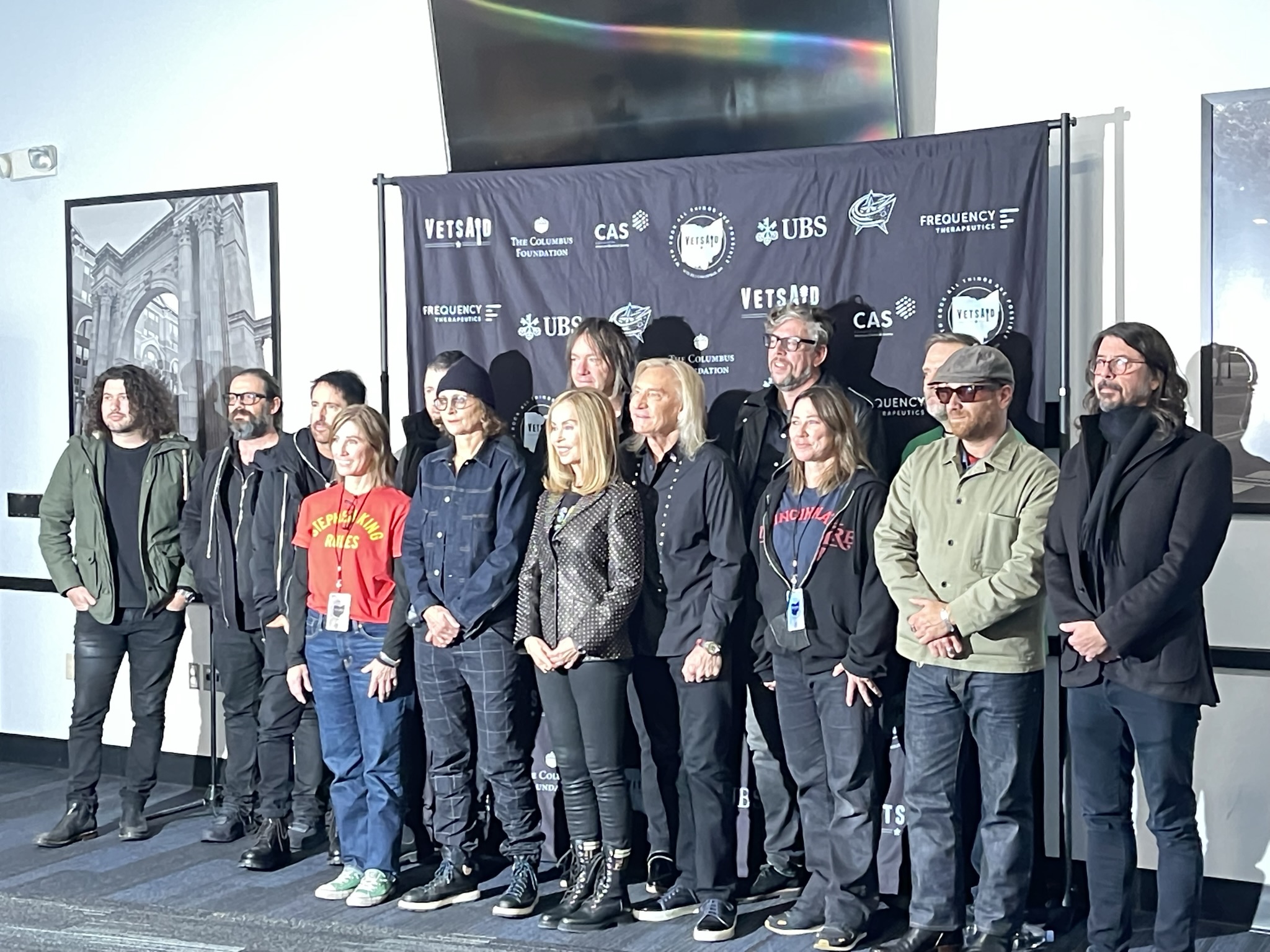 VetsAid 2022 Lineup 
The lineup for this year's installment was made up entirely of Ohio-based bands. Walsh reunited with his original band, Than James Gang which originated out of Cleveland, OH back in the late 60s, and had not played together since 2012. Joining The James Gang would be Nine Inch Nails, which also found their humble beginnings in Cleveland, OH as a one-piece outfit with mastermind, Trent Reznor. The lineup was completed by Akron's Black Keys, and Dayton, Ohio's own, The Breeders. And oh yes, a special guest from Warren, OH by the name of Dave Grohl was also invited to join in for the fun. Cleveland native, Drew Carey was set to serve as the MC for the evening but had to sit out due to a case of COVID. Joe Walsh's son, Christian stepped in and did an amazing job as the host of the evening.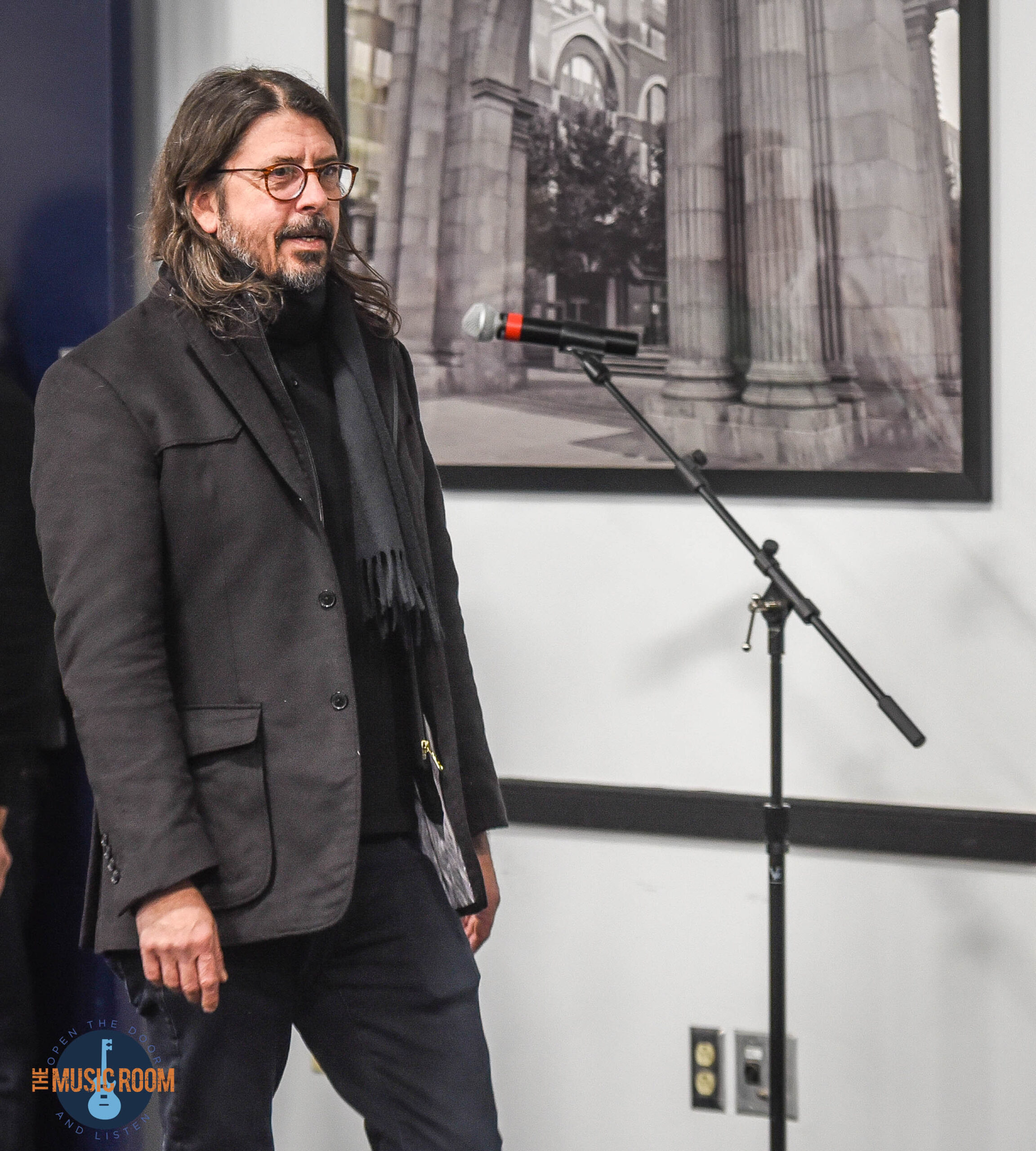 VetsAid 2022 Grant Recipients
National Veterans Memorial and Museu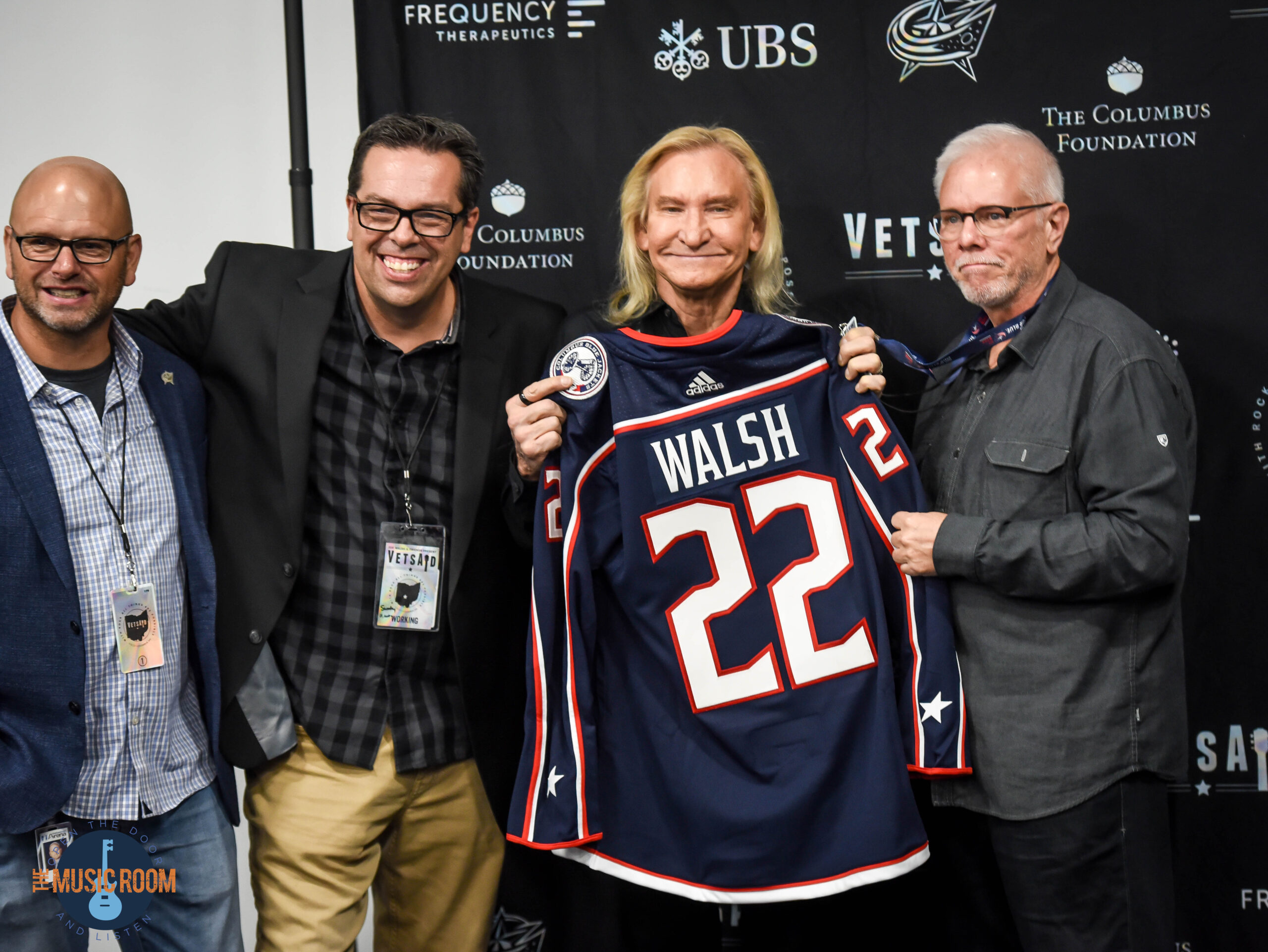 The Show
When you get a group of so many huge names in music, you would have to think there would be plenty of egos to deal with. Now, I was not anywhere behind the scenes, but from everything I could see, there was not a trace of ego to be found. One of the biggest displays of this was the fact that Joe Walsh and the re-united James Gang went on second during the evening. I certainly thought they would close out the show with an all-star jam. I believe that Walsh realized that Nine Inch Nails would resonate with more of the crowd, and had them as the official headliner. Of course, there was still an epic all-star jam following the Nine Inch Nail set.
Another very cool display of humility was the presence of Dave Grohl. I think it is safe to say that Grohl is royalty when it comes to rock n' roll these days. Joe Walsh even declared Dave should be Governor of the state in the press conference prior to the show. But Grohl just acted like that guy that everyone knows with an aww-shucks kind of manner. There was no red carpet, no grand announcement, no sort of pageantry. Dave would just come out, hang off to the side, and jam his ass off. First with The Breeders, then with The James Gang, and finally at the jam at the end. The guy seemed to be having a blast and even relieved not to be the center of attention.
All of the bands played their hearts out and were gracious from start to finish. The Breeders kicked things off in grand fashion. It is so much fun when you see a band that is so happy and appreciative to be playing. Seeing their set was a great reminder of why they were so great back in the 90s and why it's promising to see them playing today. I can't wait for The Breeders tour to be announced (hint, hint.) Next up was watching The James Gang ride again. I have seen Joe with The Eagles on a few occasions, but it was so cool to hear these classic songs played by the band that made them famous. The set was tight and served as a reminder that I need to pick up some James Gang vinyl!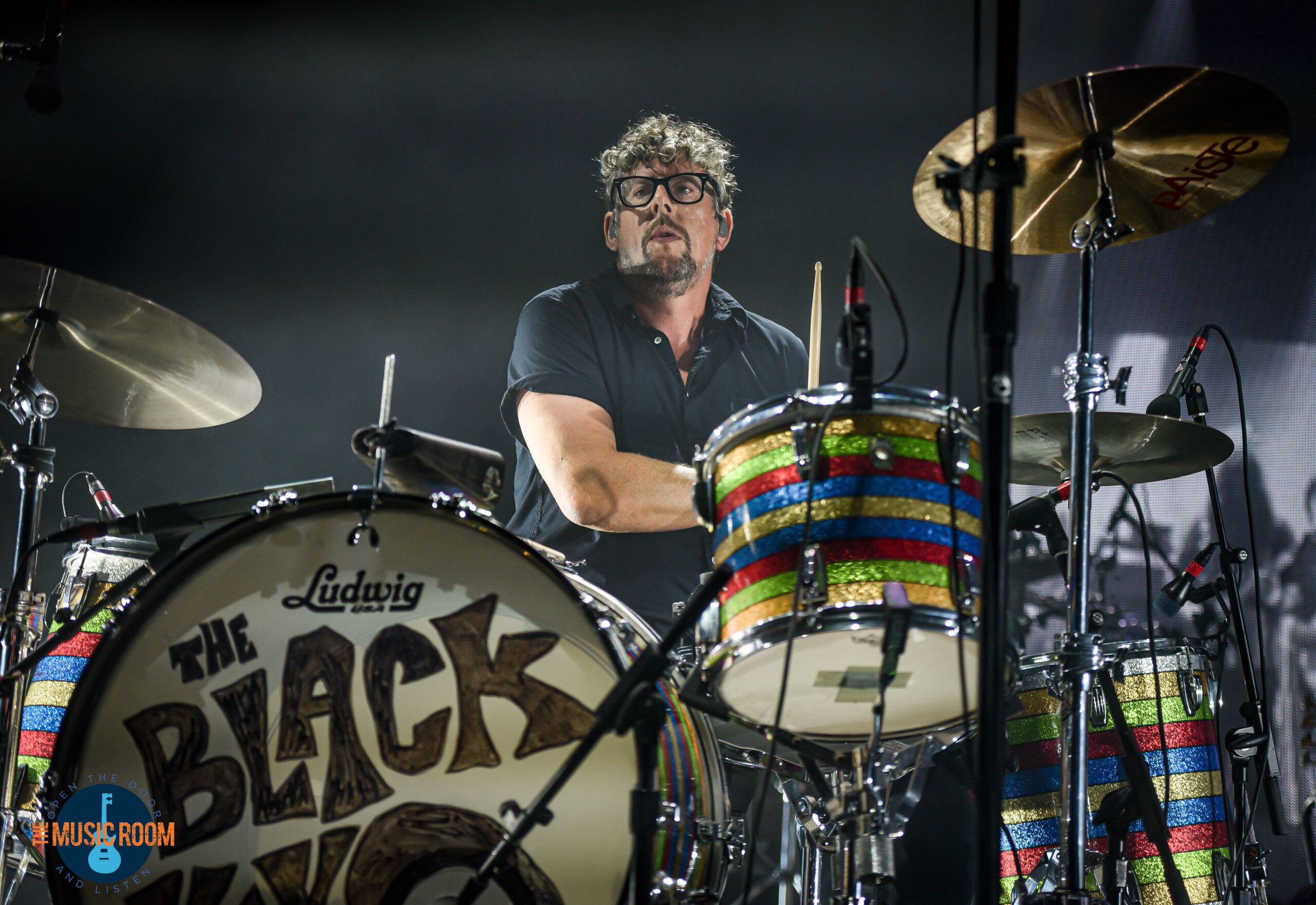 Next up was The Black Keys. I don't know what else to say other than these guys are pros. They seemed loose and relaxed, but came out and gave the crowd exactly what they wanted. When you think of Ohio rock n' roll, there is no secret why The Black Keys is high on the list. After all of this, the show could have been done and everyone would have felt like they received their money's worth, but the evening was far from over. Trent Reznor and Nine Inch Nails took the stage and things went up to a whole new level. I had never seen the band before tonight, but I was blown away. I think Joe Walsh said it best when he said it felt like being in an earthquake. I cannot wait to see them again.
After the NIN set the house lights came up and it was 11:00 pm. It would be easy to think that the night was over, but….The crew frantically removed the NIN set and set up a more stripped-down stage for what would be the grand finale of the night. Joe Walsh made his way back to the stage to play some of his biggest hits from his solo career including "In The City," "Life's Been Good," and "Rocky Mountain Way." Joe was joined by Dave Grohl and The Breeders. It was midnight by the time the show ended and I just remember walking out of Nationwide Arena thinking, what did I just witness?
What Now?
If you were unable to attend VetsAid 2022 in Columbus, OH, you can still support this amazing cause. Stop by the VetsAid website to pick up some merch from the show. The merch stand was literally cleared out within the first couple of hours of the event. Now you can pick up shirts, hoodies, hats, and posters from this iconic night. You can also stay tuned to their Facebook pages for ways to help and patiently await the 2023 news! Also, you can check out all of the grant recipients from this year to learn more about what they do and how you can get involved.