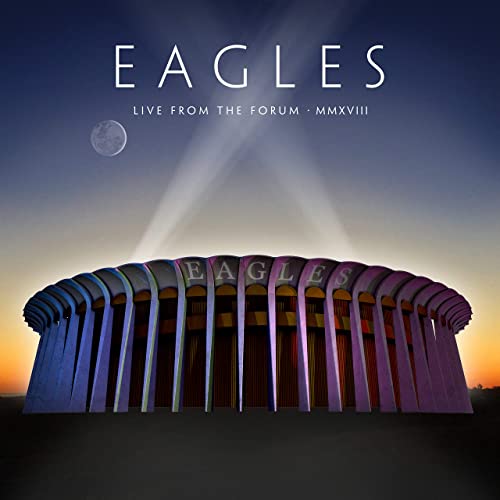 Eagles Live From The Forum MMXVIII
Rhino Records
Released October 16, 2020
The Band
Don Henley – Vocals/Drums/Guitar
Joe Walsh – Guitar/Vocals
Timothy B. Schmit – Bass/Vocals
Deacon Frey – Vocals/Guitar
Vince Gill – Vocals / Guitar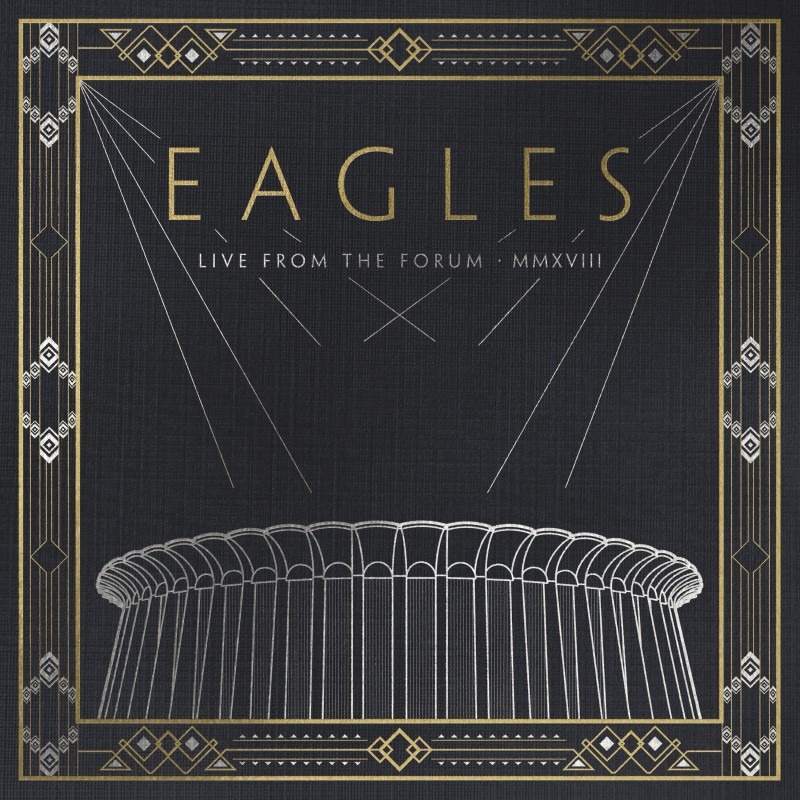 Setlist
– Seven Bridges Road
– Take It Easy
– One of These Nights
– Take it to the Limit
– Tequila Sunrise
– In the City
– I Can't Tell You Why
– New Kid in Town
– How Long
– Peaceful Easy Feeling
– Ol' 55
– Lyin' Eyes
– Love Will Keep Us Alive
– Don't Let Our Love Start Slippin' Away
– Those Shoes
– Already Gone
– Life's Been Good
– Boys of Summer
– Heartache Tonight
– Funk #49
– Life in the Fast Lane
– Hotel California
– Rocky Mountain Way
– Desperado
– The Long Run
---
Available Formats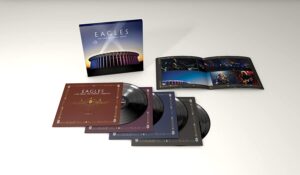 4 180-gram LP Vinyl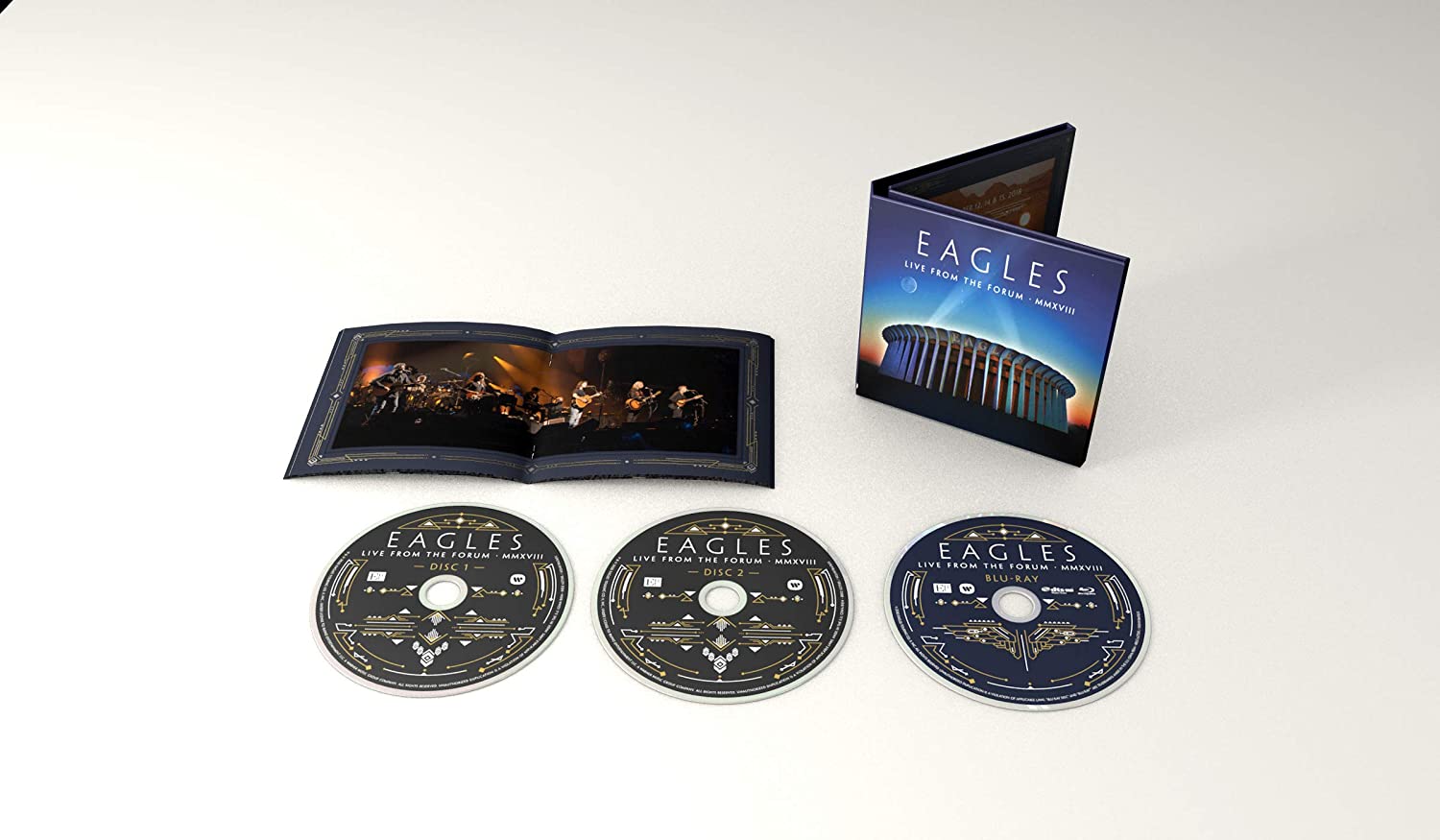 Blu-ray/ 2 CDs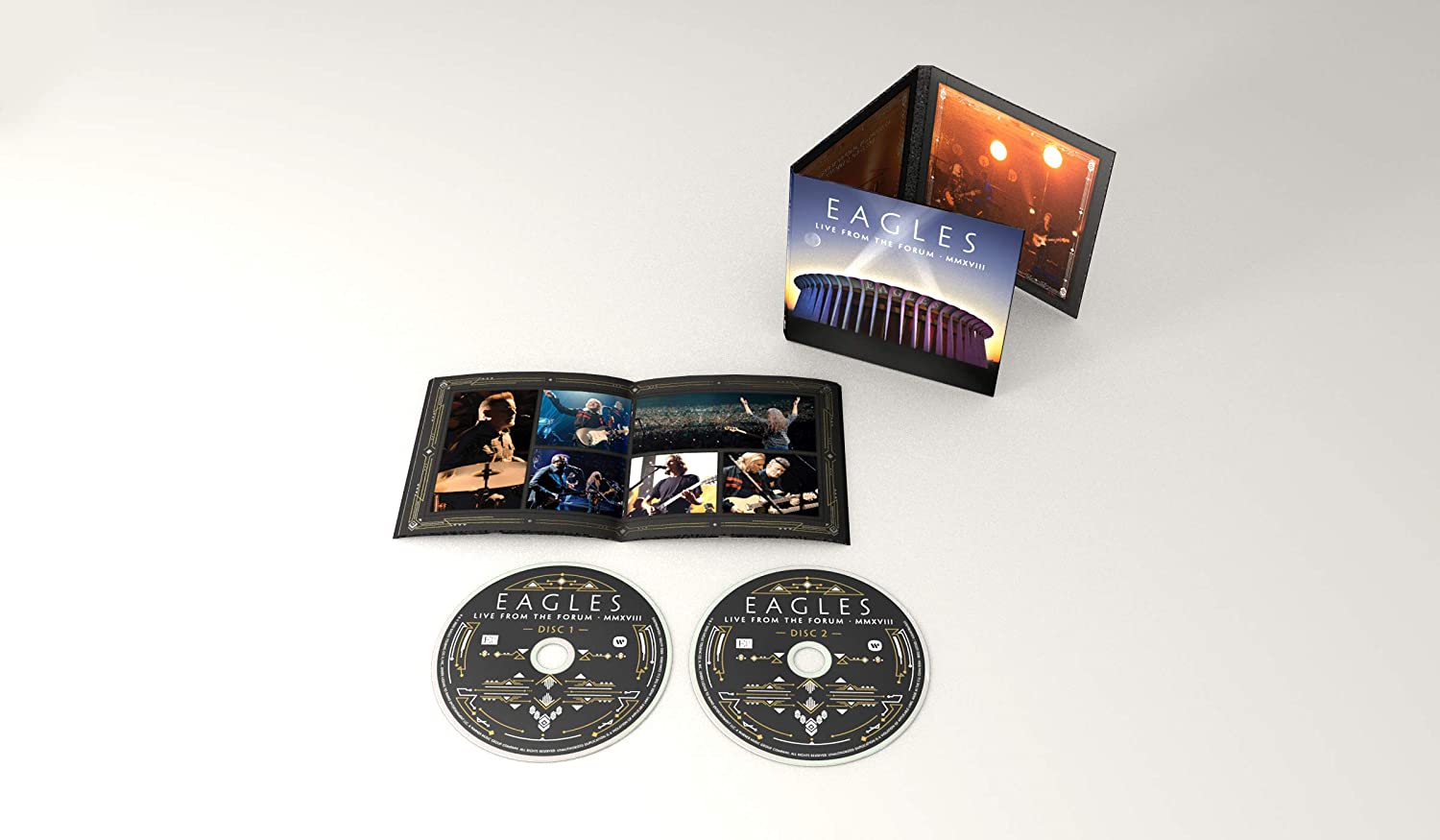 Eagles Live From The Forum 2 CDs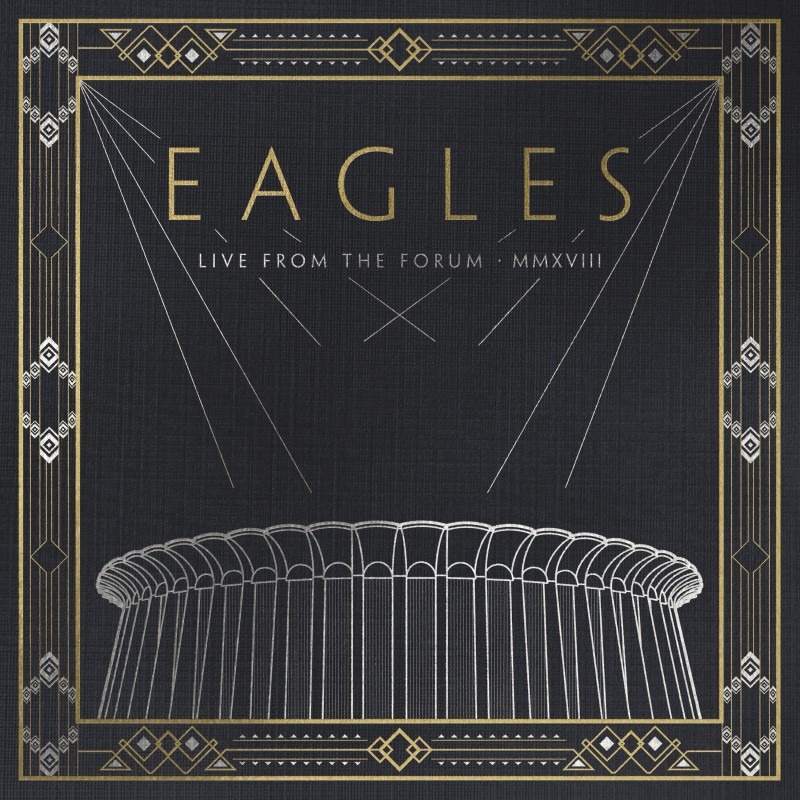 Super Deluxe Box Set
---
Watch Our Super Deluxe Box Set Unboxing Video
Our Thoughts:
I have been fortunate enough to see the Eagles live in concert three times in my life. Once with Glenn Frey, and twice with the lineup featured on Eagles Live From the Forum with Deacon Frey and Vince Gill. All three times I have been blown away. And all three times, I sat pretty far from the stage. That is why it was so cool to be able to relieve those shows with a front-row view from the comfort of my own Music Room. What I can tell you from seeing the shows live in person, and then watching this Bluray concert film, Eagles Live From the Forum really captures the essence of an Eagles show. While the concert was recorded over three nights in September of 2018 (one being my 41st birthday) it feels like one complete show. There is nothing worse than a live album or video that loses the feeling of continuity. That is not a problem with this particular release. You feel like you are the show from start to finish.
If you have reservations on Eagles Live From The Forum because of the lineup of the band, all I can say is give it a shot. I think you will be pleased. Noone could control losing Glenn Frey way too soon. But having his son, Deacon Frey in his spot on stage just feels right. Deacon is not trying to be his dad. While he fairly reserved during the performance, he pays the perfect tribute to his dad when he sings on classic songs like "Peaceful Easy Feeling," and "Take it Easy."  And Vince Gill was a legend long before he stepped into the Eagles to help fill the void left by Frey's passing. His smooth vocals and great guitar playing. This is the lineup of the Eagles in 2018, and it pays perfect to all that the band has done over the last four decades. It is worth noting that original bassist, Randy Meisner was in attendance on at least of the nights this concert film was recorded. You can't get a better seal of approval than that.
Eagles Live From The Forum is the perfect release for long time fans to celebrate the legacy of arguable one of, if not the best American rock n' roll bands. It also offers the perfect opening for younger music fans to come in and discover the band and its amazing catalog of songs. I cannot offer one reason not to buy this set in at least format. I really recommend getting an option with the video of the performance. Watching Joe Walsh alone makes this worthwhile. It should be just what you need until the band resumes its Hotel California Live Tour in September of 2021.