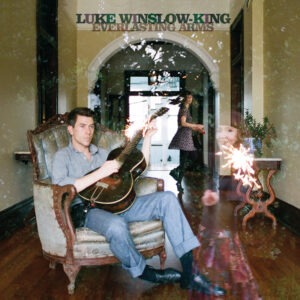 While there are many acts out there today suffering from a sever identity crisis as they try to force themselves into genres they don't belong, Luke Winslow-King has established himself as a true artist with his new record, "Everlasting Arms." The record is a fusion of country, jazz, gospel and delta blues. The difference between King and these other "acts" is that he has put years into studying his craft in order to create his sound. After studying in his home town of Cadillac, MI, King studied music theory at New Orleans University before receiving a scholarship to study abroad in Prague, Czech Republic.
The time that Winslow-King put into his music shows on the fourteen songs that make up "Everlasting Arms." The record is a collection of diversity that celebrates the singer's life experiences. There is the jazz of New Orleans represented on "I'm Your Levee Man," Rio De Janeiro Samba on "Le Bega's Carousel," classic Nashville in the fiddle driven "Wanton Way of Loving," and Mississippi Delta Blues on "Traveling Myself." But as diverse as these sounds are, they are drawn together in a way that works with the common thread of Luke's songwriting and vocal delivery. Winslow-King gets assistance from his singing partner, and wife, Esther Rose.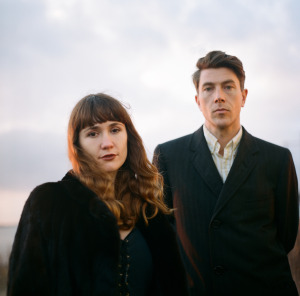 "Everlasting Arms" is not just a collection of genre's, it is also a collection of different times. There is an authentic vintagness to the song on the record that pay tribute to the music of decades past. Luke Winslow-King shows that he is a true student and aficionado of music as a whole. With that said, he also shows that he is a true artist with ability and knowledge that surpasses most. It is one thing to make a record that goes in all kinds of directions while having absolutely no focus or flow.  It is quite another to sustain one's identity and purpose while delving into sacred musical genres that are very distinct from one another. That is just what Luke Winslow-King does. He is an authentic artist who is not like anyone else out there. If you are a fan of music, and appreciate it's history, this record is for you.
The Music Room's favorite tracks are " Everlasting Arms," "Graveyard Blues," and "Wanton Way of Loving." 
www.facebook.com/LukeWinslowKingMusic
https://twitter.com/LukeWinslowKing