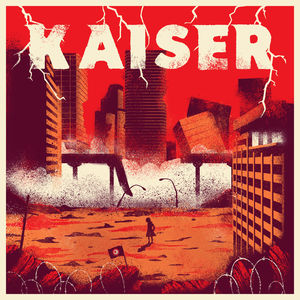 Check out the new hard rock band from Atlanta,
Like Machines. 
 Three guys making a lot of heavy noise (that sounds like way more than 3 guys 😉 
Their debut track and video, Kaiser is about the brutality of war from all sides. No political party statement, just an observation of history continuing to repeat itself. The video features dark and powerful animation of soldiers past, present and future (and some alien warriors! ) just continuing the fight.
Like Machines is Andrew Evans on vocals/guitar, Tanner Hendon on bass (both formerly of The Stir) and Cheney Brannon on drums. The band is currently in the studio recording a follow-up to Kaiser, and subsequent singles to be released throughout 2019.
www.facebook.com/likemachinesatl
www.instagram.com/likemachinesatl
www.twitter.com/likemachinesatl