April 17th – April 23rd 2016


ALBUM PICK OF THE WEEK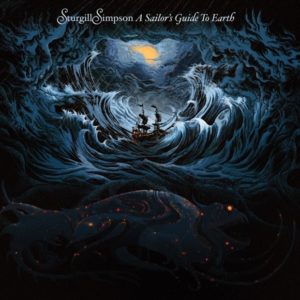 STURGILL SIMPSON — " A Sailor's Guide To Earth"
My first impression of Sturgill, was a good one. I was nearly dragged to catch his show at the sold out Majestic Theater show last year, with the promise I would be blown away.  I am not a fan of most Country music, so to tell me that I am going to be blown away…well it better happen.  Anyways, the show happened, and needless to say I was blown away.
Leads us to this anticipated new album. To the average Country fan, it may have them turning their backs on him for good. Sturgill, defiantly does not play it safe on this one.  This album finds him going in a weirder , more adventurous territory, and in a way creating his own genre of music, Progressive Country? Co-funk-ry? call it what you will , this is not your grandpa's country music.
Sturgill, self produced this album , and that allows him to call the shots.  I for one love some of the directions these songs go in.  He enlisted the Dap Kings (Amy Winehouse, Sharon Jones, Mark Ronson) to provide some funky horns on most of the tracks.
If you are a fan of your music, taking you to new places, and or love innovative artists not afraid to take risks, give this album a shot.
ARTISTS COMING SOON TO DETROIT VENUES
HEAD WOUND CITY
Head Wound City, are a post-hardcore super group with members form The Blood Brothers, and Yeah Yeah Yeahs.  They have a new album coming out this spring, however for Record Store Day they put out a single of them covering an old Ministry song.  If you need a wake up call, this is it. Head Wound City play The Shelter on May 16, 2016.
https://soundcloud.com/head-wound-city/just-one-fix-ministry-cover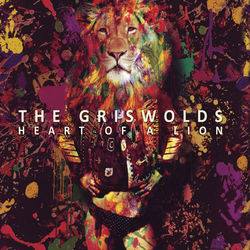 THE GRISWOLDS
The Griswolds are a four piece indie rock band from Sydney , Australia.  The band's influences are reason enough to check them out , and those range from; Vampire Weekend, MGMT, to The Beach Boys. You might remember them at The Fillmore, last year opening for Walk The Moon.
They will be with Magic Man on Tuesday.
https://www.youtube.com/watch?v=UlbU1VeqpqU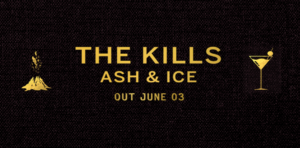 THE KILLS!
The Kills! just put out the second single today , from the new album coming out in June. Check them out at St. Andrews Hall on May 22, 2016.
ARTISTS TO WATCH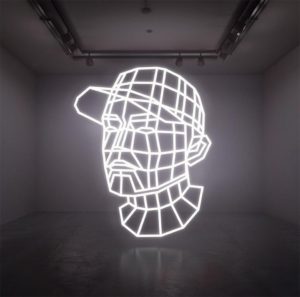 DJ SHADOW
Dj Shadow, announced he will be releasing a new album this summer.  More importantly he premiered the lead single "Nobody Speak" and its featuring the best rap duo out there, Run The Jewels.
This single is killer, give it a listen.
https://soundcloud.com/massappealrecs/dj-shadow-nobody-speak-feat-run-the-jewels?in=massappealrecs/sets/dj-shadow-the-mountain-will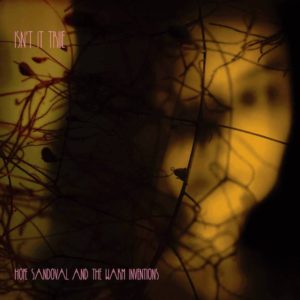 Hope Sandoval & The Warm Inventions
Hope Sandoval, the voice of Mazzy Star , and My Bloody Valentine's Colm Ó Cíosóig form this group. They will be returning with a new album , and first since 2009.  For RSD, they put out a teaser 7" single, I was lucky to snag a copy.  It is pretty, give it a listen.
https://www.youtube.com/watch?v=vZTX6VaUmxE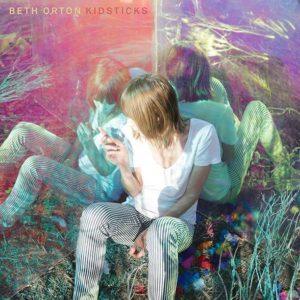 Beth Orton
Beth Orton, announced awhile ago she was making an album with electro producers F**k Buttons.  This is a return to her electronic pop music, that was her trademark on her debut, that came out 20 years ago now.
 https://soundcloud.com/antirecords/beth-orton-1973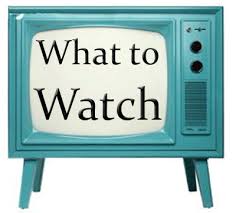 ARTISTS TO WATCH ON TV!
KIMMEL
4/18 – Shinedown
4/20 – Of Monsters & Men
4/21 – M83
FALLON (re run week)
4/18 – 2 Chainz & Lil Wayne
4/19 – Michael Stipe
4/20 – Santigold
4/21 – Zayn
4/22 – The Weeknd
COLBERT
4/18 – Sturgill Simpson
4/19 – The Flaming Lips
4/20 – Tootie & Jimmy Heath
MEYERS (re-run week)
4/19 – Joywave ((@ The Fillmore May 8))
4/22 – Birdy ((@ ST. Andrews Hall))
CORDEN
4/19 – The Last Shadow Puppets
DALY (re-run week)
4/18 – Flatbrush Zombies
4/22 – White Mystery
CONAN  (re run week)
4/20 – Oh Wonder
4/21 – Josh Ritter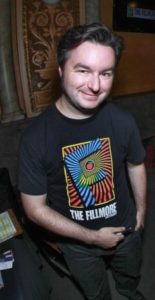 David Gimpel
by