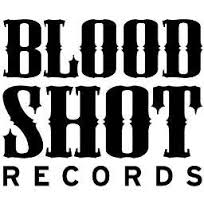 Since the beginning of The Music Room, Bloodshot Records has been one our biggest supporters. We have been fortunate enough to feature such amazing Blood Shot artists such as Lydia Loveless, Cory Branan, Bobby Bare Jr. and so many more. So you can imagine how stocked we are to have two of Bloodshot's hottest acts playing Southgate House this week. The great music starts off on Wednesday night with Murder by Death and then carries on into Thursday night with Robbie Fulks plays. Check out a little more about each band and find links for tickets below!

n the surface, Murder By Death is a Bloomington, IN quintet with a wry, ominous name. But behind the geography and moniker is a band of meticulous and literary songwriters matched by a specific brand of brooding, anthem-riding balladry and orchestral indie rock.
Murder By Death's path began in the early 2000s as most Midwestern college-town groups do, by playing to small crowds at ratty venues and frenzied house parties. While many of their formative-year scene-mates failed to make it much further than campustown's borders, Murder By Death translated their anonymous beginnings into a 10+ year career founded on a bedrock of five full-length albums, tireless D.I.Y. touring and performing ethics, and, most importantly, a dedicated, cult-like fanbase.
Since the band began in 2001, their audience has blossomed due in part to extended tours alongside similarly hardworking musical kin such as Against Me!, Gaslight Anthem, Lucero, William Elliott Whitmore, Ha Ha Tonka, and others. Throughout relentless touring across the United States, Canada and Europe, Murder By Death has gained word-of-mouth devotees and support from the likes of media outlets like SPIN Magazine, who said of the band:
'They brawl like Johnny Cash's cellmates or dreamily swoon like Nick [Cave], stomping saloon floorboards in 4/4 time as grand strings fade into high noon.'
What resonates most with supporters is the band's energetic, unique, and altogether consistent sound and conceptualized vision. The personnel and ingredients of the group consist of Sarah Balliet's throaty cello melodies, singer/guitarist Adam Turla's booming baritone vocals and brawny guitar strumming, drummer Dagan Thogerson and bassist Matt Armstrong's locked-down, post-punk rhythm section interplay, and David Fountain's multi-instrumentalist bag of tricks (including piano, trumpet, accordion, mandolin, vocals, percussion). The overriding sound is an amalgamation of textures ranging from dark and desolate to upbeat and brightly melodic, all of it landing somewhere under the orchestrated indie rock umbrella.
The other mainstay signature element of Murder By Death's identity has been built by the overriding concepts behind each individual album. Every successive effort conjures up fresh imaginative and tactile worlds – whether it's the battle between the Devil and a small Western town (Who Will Survive and What Will Be Left of Them?, 2003), an arid land of death and redemption (In Bocca al Lupo, 2006), or just songs inspired by a retreat into the Tennessee mountains (Good Morning, Magpie, 2010).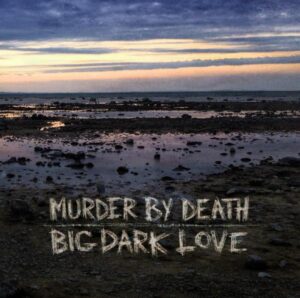 Robbie Fulks was born in York, Pennsylvania, and grew up in a half-dozen small towns in southeast Pennsylvania, the North Carolina Piedmont, and the Blue Ridge area of Virginia. He learned guitar from his dad, banjo from Earl Scruggs and John Hartford records, and fiddle (long since laid down in disgrace) on his own. He attended Columbia College in New York City in 1980 and dropped out in 1982 to focus on the Greenwich Village songwriter scene and other ill-advised pursuits.
In the mid-1980s he moved to Chicago and joined Greg Cahill's Special Consensus Bluegrass Band, with whom he made one record (Hole in My Heart, Turquoise, 1989) and toured constantly. Since then he has gone on to create a multifarious career in music. He was a staff instructor in guitar and ensemble at Old Town School of Folk Music from 1984 to 1996. He worked on Nashville's Music Row as a staff songwriter for Songwriters Ink (Joe Diffie, Tim McGraw, Ty Herndon) from 1993 to 1998. He has released 10 solo records on the Bloodshot, Geffen, Boondoggle (self), and Yep Roc labels, including the influential early alt-country recordsCountry Love Songs (1996) and South Mouth (1997), and the widely acclaimedGeorgia Hard (2005).
Radio: multiple appearances on WSM's "Grand Ole Opry"; PRI's "Whadd'ya Know"; NPR's "Fresh Air," "Mountain Stage," and "World Cafe"; and the syndicated "Acoustic Cafe" and "Laura Ingraham Show." TV: PBS's Austin City Limits; NBC's Today, Late Night with Conan O'Brien,  Last Call with Carson Daly, and 30 Rock. TV/film use of his music includes True Blood, My Name Is Earl, Mary Shelley's Frankenhole, Very Bad Things, and Flintstones in Viva Rock Vegas, and he has voiced or sung campaigns for Budweiser, McDonald's, Nickelodeon, and Applebee's. From 2004 to 2008, he hosted an hourlong performance/interview program for XM satellite radio, "Robbie's Secret Country." His compositions have been covered by Sam Bush, Kelly Hogan, Sally Timms, Rosie Flores, John Cowan, and Old 97's.
Robbie's writing on music and life have appeared in GQ, Blender, Chicago Reader, DaCapo Press's Best Music Writing anthologies for 2001 and 2004, Amplified: Fiction from Leading Alt-Country, Indie Rock, Blues and Folk Musicians, and A Guitar and A Pen: Stories by Country Music's Greatest Songwriters. As an instrumentalist, he has accompanied the Irish fiddle master Liz Carroll, the distinguished jazz violinist Jenny Scheinman, and the New Orleans pianist Dr. John. As a producer his credits include Touch My Heart: A Tribute to Johnny Paycheck (Sugar Hill, 2004) and Big Thinkin' by Dallas Wayne (Hightone, 2000). Theatrical credits include Woody Guthrie's American Song and Harry Chapin'sCottonpatch Gospel.  He served twice as judge for the Winfield National Flatpicking Guitar competition. He tours yearlong with various configurations and plays a weekly residency at the Hideout in Chicago.
His 11th record, Gone Away Backward, returned him to his bluegrass days and extends the boundaries of that tradition with old-time rambles and sparely orchestrated, acoustic reflections on love, the country life, the slings of time, and the struggles of common people. His new album Upland Stories (2016) continues this tradition with the additional of drums and several electric instruments. Both albums were recorded by Steve Albini.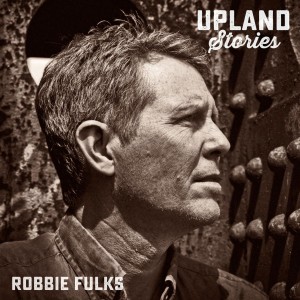 Get your tickets for both amazing nights by clicking the Southgate House Logo below…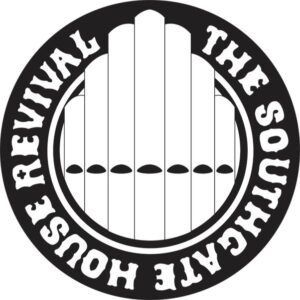 by