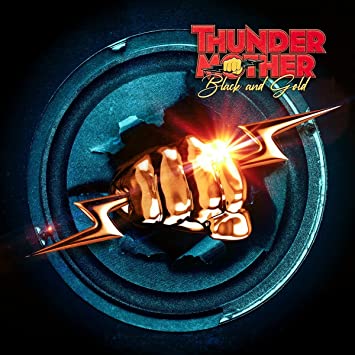 Thundermother Black and Gold
Do you like big guitar riffs? How about melodic choruses that you can sing along to? How about the kinds of songs that require being listened to loud…I mean really loud? Then you, my friend, are already a Thundermother fan! You may not have known it before now, but now that you do, your music collection will never be the same!
Who is Thundermother you may ask? To put it very simply, they are a kick-ass rock n' roll band who are getting ready to take the rock world by storm with their new album, Black and Gold, and first-ever North American tour with a little band from Germany called the Scorpions. Founded in Sweden by the band's guitarist, Filippa Nässil in 2009, the band is made up of 4 powerful women who know how to rock. While there have been some lineup changes along the way, Thundermother now has all of the right players in place to claim their spot at the top of the hard rock world. Lead singer, Guernica Mancini, drummer Emlee Johansson, bassist Mona "Demona" Lindgren, along with Nässil are the perfected lineup of Thundermother as they prepare for world domination…the world of hard rock that is.
The first part of Thundermother's ultimate 2022 is the release of their new record, Black and Gold on August 19, 2022. I'm not going to attempt to describe this record. I'm just going to tell you that it is everything you want in a rock n' roll record. It's loud. It's heavy. It's melodic. It's bluesy. It's…well, it's awesome. The songs are soaked with the inspiration of rock legends like AC/DC and Aerosmith while forging a signature sound that is undeniably Thundermother. For anyone who has recently professed rock n' roll to be dead, Thundermother says, "hold our beer." Tracks like "Raise Your Hands," "I Don't Know You," and the album's title song will let any doubters know that rock is indeed alive and it beats in the hearts of the ladies in Thundermother. Then songs like "Hot Mess," and "Borrowed Time" let lead singer, Guernica Mancini, show offer her incredible vocal abilities. I can honestly say there is not a bad song on the record. Be sure to check out my personal favorite of the record, "All Looks No Hooks."
The second part of Thundermother's 2022 takeover is their North American tour opening up for the Scorpions. The nearly 2-month trek will see the ladies visiting Canada, Texas, New York, Vegas, L.A., and just about everywhere else in the U.S. They will also be booking a handful of solo shows along the way as well. The band is used to playing 90-minute headling shows in Europe, so they are well prepared to show North American rock fans that they belong on every stage they are playing. This is a fair warning to anyone who has tickets to a date on the Rock Believer Tour in North America, do not be late. Get to the venue early. Get your merch, get your beers, and take your seat before the ladies of Thundermother take the stage. Or else you will lose your chance to say, I was there when Thundermother rocked my city for the first time!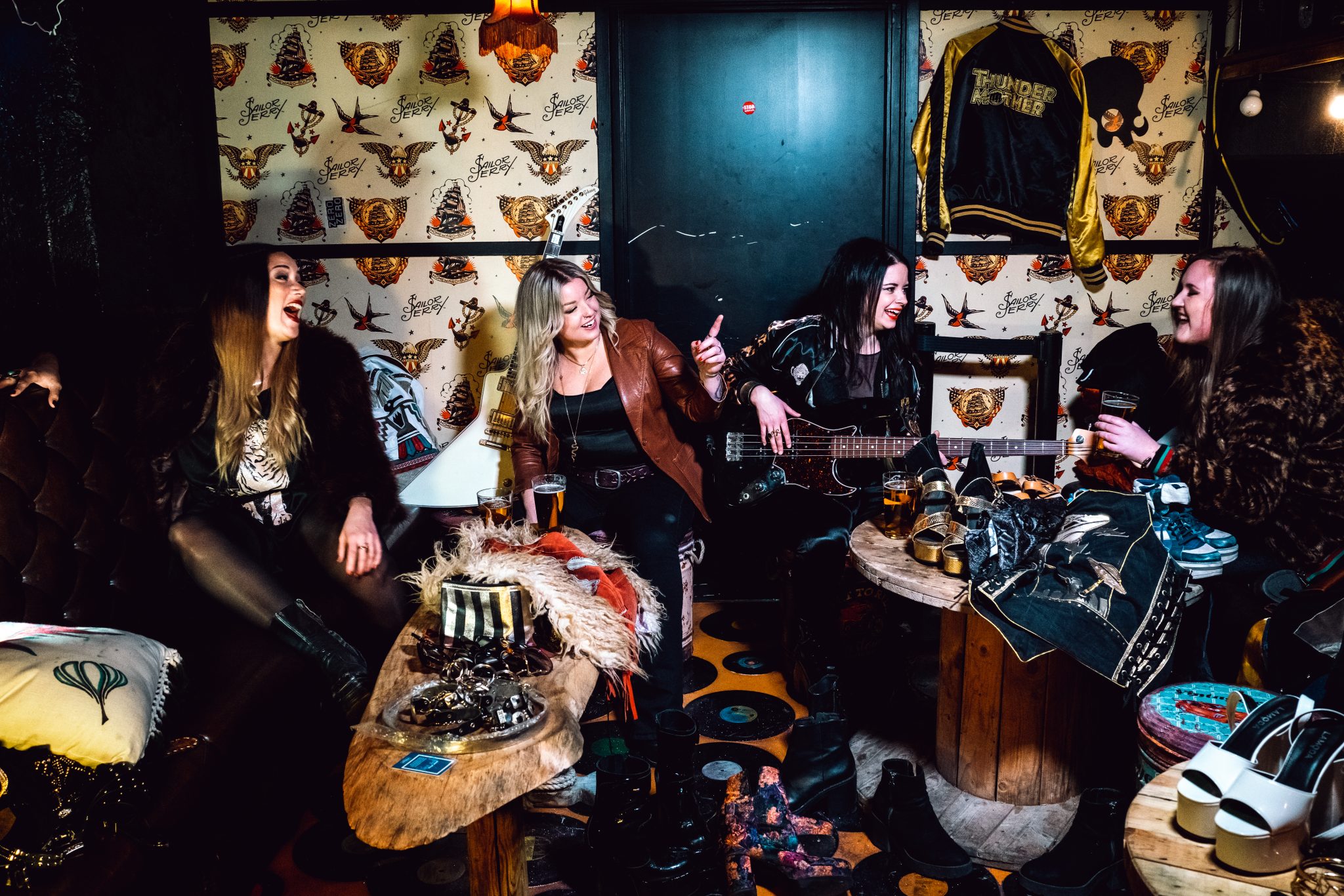 Tracklisting
– The Light in the Sky
– Black and Gold
– Raise Your Hands
– Hot Mess
– Wasted
– Watch Out
– I Don't Know You
– All Looks No Hooks
– Loud and Free
– Try with Love
– Stratosphere
– Borrowed Time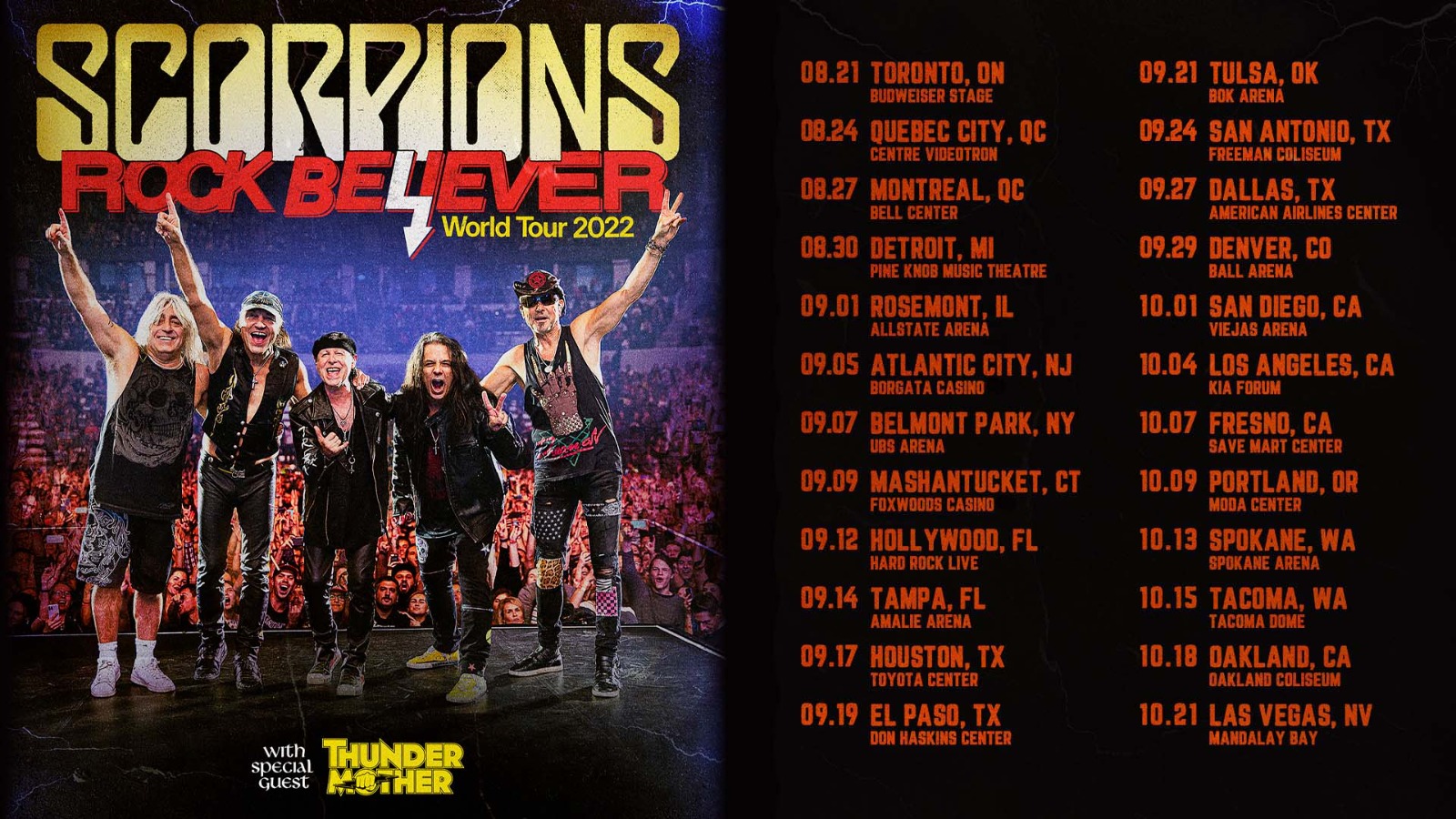 As an affiliate marketer, we may earn from qualifying purchases. If you choose to purchase an item we have shared, we may earn a small commission at no additional cost to you.