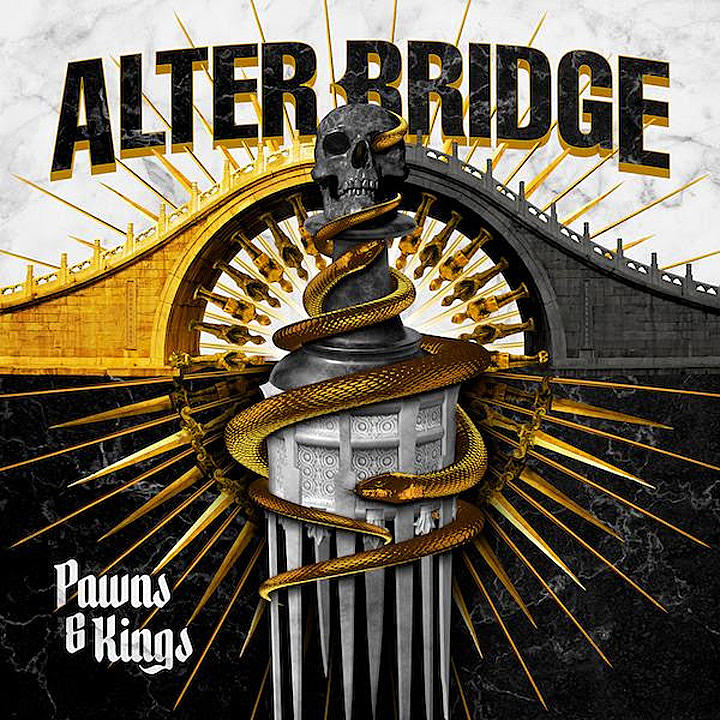 Alter Bridge Pawns & Kings
Released: October 14, 2022
Napalm Record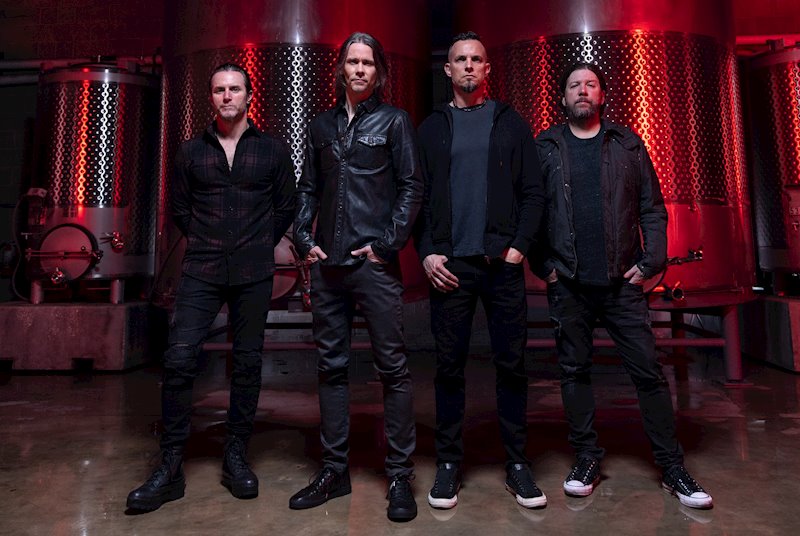 As an affiliate marketer, we may earn from qualifying purchases. If you choose to purchase an item we have shared, we may earn a small commission at no additional cost to you.
Track Listing
– This is War
– Dead Among the Living
– Silver Tongue
– Sin After Sin
– Stay
– Holiday
– Fable of The Silent Son
– Season Of Promise
– Last Man Standing
– Pawns And Kings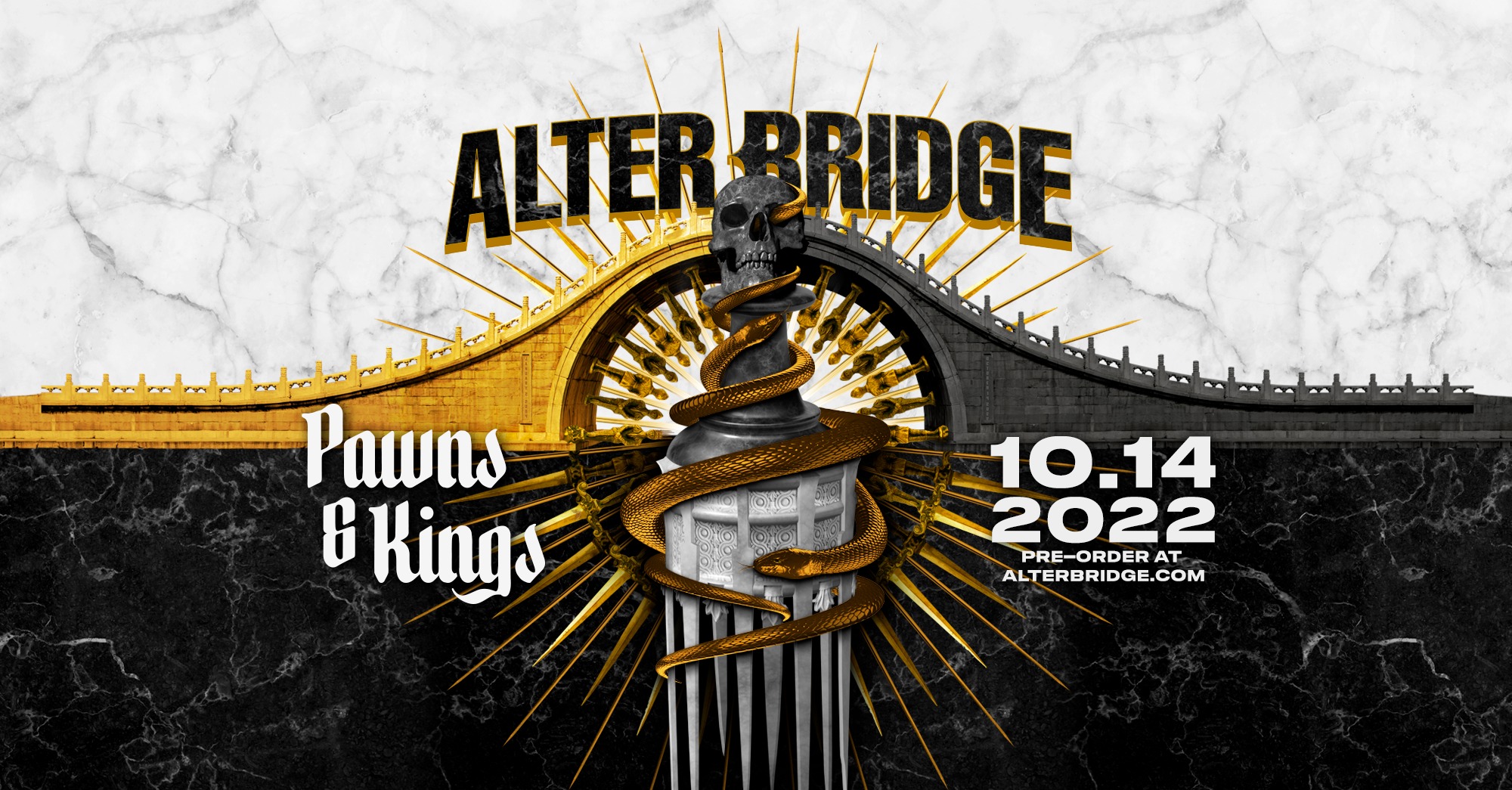 Our Thoughts:
No matter how great a band is, by the time they hit their 7th studio record, they are bound to be on cruise control. And the material certainly can't be as strong as it once was…right? Well, I guess no one told Alter Bridge about that, because on October 14, 2022, the band is releasing their 7th studio album, Pawns & Kings and it is brilliant! Yes, the guys have once again managed to put together a collection of songs that demand to be listened to on repeat at the highest volume possible.
The album kicks off with the brutally epic, "This is War." The song sets the table for the rest of the record as it showcases the balance between Mark Tremonti's heavy guitar riffs with singer Myles Kennedy's melodic delivery. Kennedy's falsetto over Tremonti's crunch is a thing of brilliance. The album kicks into gear right away with this first track and it carries through the third song on the album, and one of my favorites, "Silver Tongue." Things stay heavy with the next tune, "Sin After Sin," but heavy more in a Sabbath kind of way. It could just be me, but I hear tones of Dio in this one. This track also shows off Mark Tremonti's vocal ability as he provides some powerful backing vocals on this track. It took me back to the days of the My Own Prison record from Creed.
In case anyone was not already sold on Mark Tremonti's vocal abilities (you obviously have not heard Tremonti Sings Sinatra), the next track on the album, "Stay" sees the guitarist handling lead vocals and absolutely killing it. This is another one of my favorites on the record. Despite the heavy sounds that make up Pawns & Kings, there is a theme of positivity and hope throughout the 10 songs that make up the record, all the way through the title track at the end of the record. I would very much describe this as a light-in-the-dark kind of album.
I could go on and on about how great Myles Kennedy and Mark Tremonti sound on the record, and they really do. But Alterbridge is much more than a 2-man band. Bassist, Brian Marshall, and drummer Scott Phillips are essential in creating the sound that has defined Alter Bridge for the past 18 years. Their contribution is obvious on the new Pawns & Kings record. The heaviness of this record would be impossible to create without this powerful rhythm section. As I took my notes listening to the record I found myself writing the note DRUMS!!! on many of the songs. Crushing….simply crushing.
So there you have it. Alter Bridge has managed to release another stellar record that is worthy of your purchase. It is one of those kinds of records where you stay in your car after you arrive at your destination so you can finish listening to a track. I speak from experience. It is a record that will make you want to bang your head and then give someone a hug, as opposed to punching someone. It is…well, it is just a great record. Alter Bridge continues to build its legacy as a special band that belongs in your record collection. Let me know what you think of Pawns & Kings in the comment section below.
Buy The Album Today!