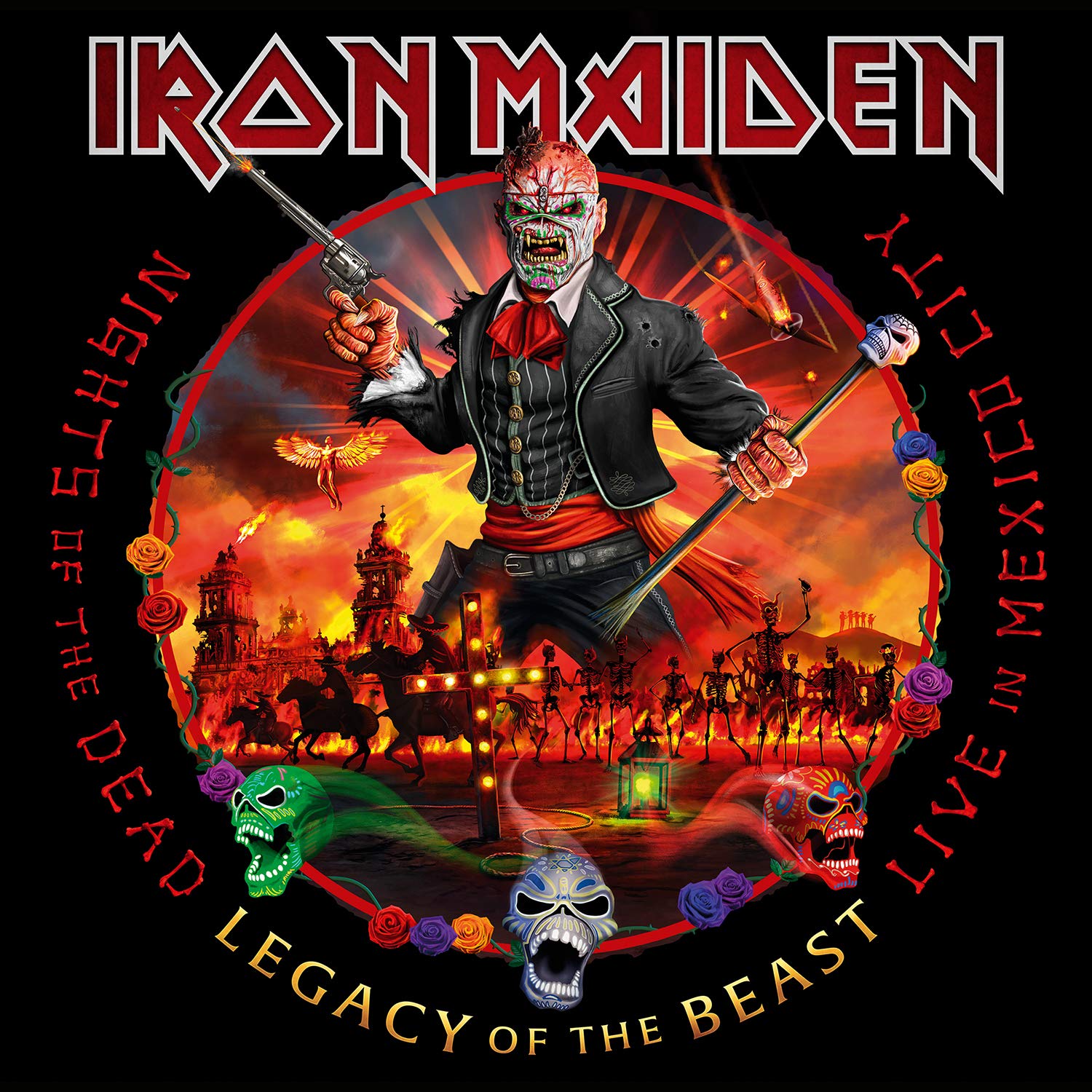 Iron Maiden Live In Mexico City
Welcome to our Iron Maiden Nights of the Dead Vinyl unboxing video. In May of 2018, Iron Maiden embarked on their Legacy of the Beast tour. The shows on the tour would see the iconic British Heavy Metal band playing their biggest hits from their historic 4-decade career. As equally impressive as the setlist played by Iron Maiden each night was the amazing stage show that served as the backdrop for each evening of the tour. The Legacy of the Beast tour played Europe, North America, and South America before it was brought to a halt due to the COVID pandemic. Shows in Australia, Asia, and additional shows in Europe were affected by the shutdown.
But Iron Maiden fans were given a treat by the band when they released a live album from the Legacy of the Beast tour called, Nights of the Dead: Live in Mexico City. The show was recorded in Mexico City on September 27, 29, and 30, 2019. The set features 17 legendary Iron Maiden songs from throughout their amazing career. After some unexpected delay, we were finally able to get our Nights of the Dead Vinyl and we want to open it up with you!  Join us for our Iron Maiden Nights of the Dead Vinyl unboxing video.
Unboxing Video
Order Your Copy Here!
Track Listing 
Churchill's Speech
Aces High
Where Eagles Dare
2 Minutes to Midnight
The Clansman
The Trooper
Revelations
For the Greater Good of God
The Wickerman
Sign of the Cross
Flight of Icarus
Fear of the Dark
The Number of the Beast
Iron Maiden
The Evil That Men Do
Hallowed Be Thy Name
Run to the Hills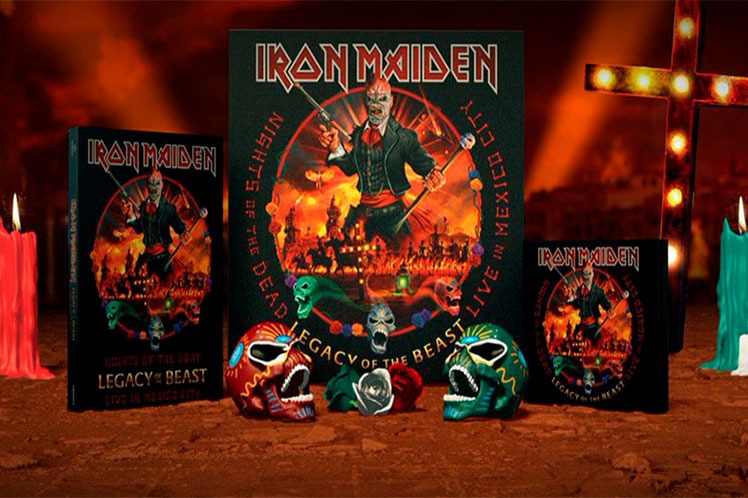 Why the Delay?
As we stated earlier, we had a bit of a delay in getting a copy of our Iron Maiden Nights of the Dead vinyl. There has definitely been an issue with new vinyl releases getting in the hands of music lovers on the announced released date. While some people were able to get their Nights of the Dead vinyl shortly after the November 20, 2020 release date, many have been left empty-handed. The Iron Maiden website issued an apology for the delay to fans who had pre-ordered the record on their website. Local record stores in our area have not had the record in stock and even Amazon has not had the Nights of the Dead vinyl in stock. There are copies out there to be had, but the prices are being inflated due to the low availability. However, it does now seem that the Nights of the Dead vinyl is starting to become more available. We highly recommend not giving into the price gauged copies out there and wait for the record to show up for the regular retail price.