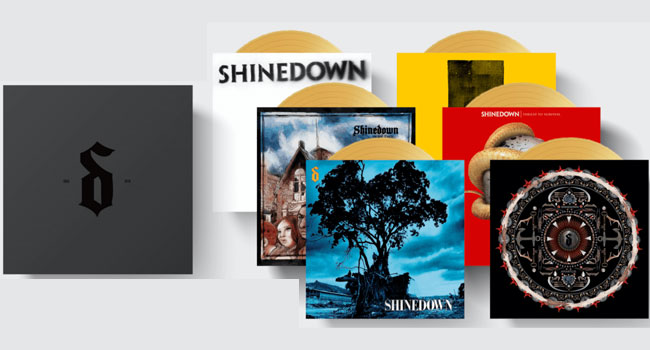 The Ultimate Shinedown Collection On Vinyl
The Shinedown limited edition vinyl box set features the band's six studio albums pressed on gold vinyl. The is the ultimate Shinedown collection on vinyl. The set starts off with Shinedown's 2003 debut album, Leave a Whisper, and continues with the alums, Us and Them (2005), The Sound of Madness (2008), Amaryllis (2011), Threat to Survival (2015), and ends with the band's most recent release, Attention Attention (2018.) The Shinedown limited edition vinyl box set has all the Shinedown you could ever want…until they release a new record.
At first glance, it appears that the Shinedown limited edition vinyl box set features one vinyl disc per album. But that is not the case at all. The albums are presented in gatefold packaging, and four out of the six records have double discs. That is not at all. Each album has awesome packaging including liner notes, band photos, and protective vinyl sleeves. Whoever put this package together really knew what they were doing.
The Shinedown limited edition box set is very limited indeed. When I first went to purchase the set, it was sold out. I submitted my e-mail address to be notified if it came back in stock. Luckily, that e-mail came through, and I was able to secure my copy of the box set. But I will tell you, they did not last long. The set is currently showing sold out once again on the Shinedown website. However, they are still taking e-mails for restock notices. If you absolutely cannot wait to get these amazing Shinedown records on vinyl, you have another option. The band has also released each album individually on stunning colored vinyl. So either way, you can get your Shinedown fix! I assure you, the people behind these vinyl pressings have done it right. You will not be disappointed!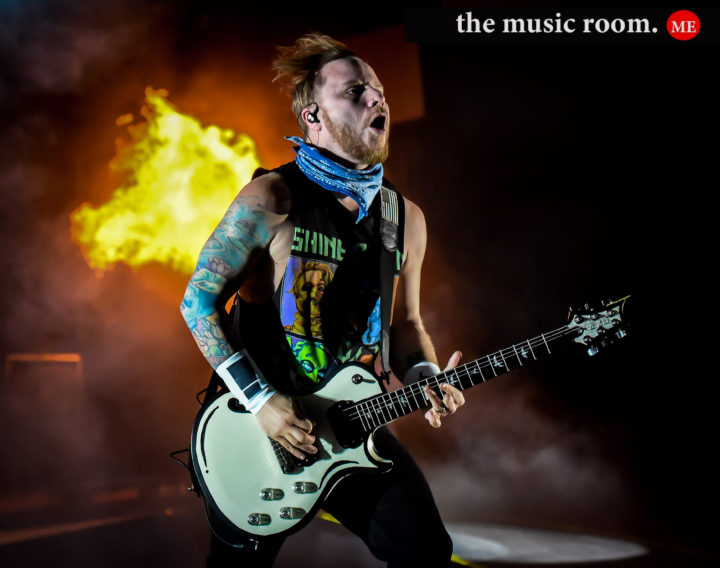 Unboxing Video
Shinedown Discography
Leave a Whisper – 2003
Us and Them – 2005
The Sound of Madness – 2008
Amaryllis – 2011
Threat to Survival – 2015
Attention Attention – 2018