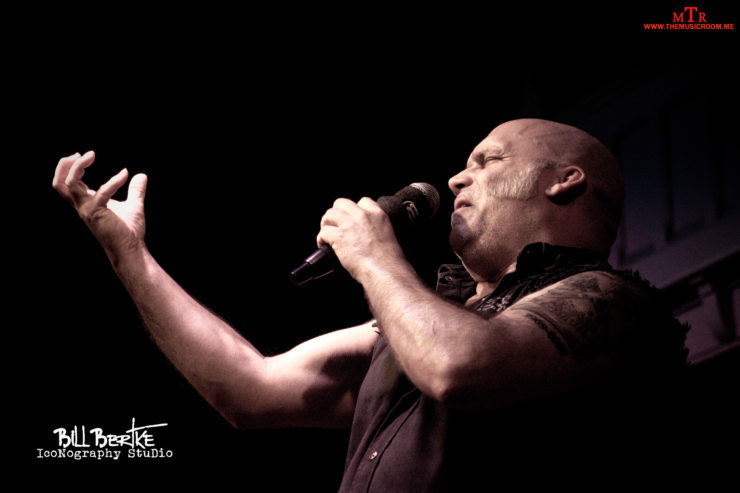 If I'm being honest, I really didn't know much about Blaze Bayley going into Wednesday night's show at The Southgate House in Newport, KY. I'm an Iron Maiden fan and knowing that Blaze fronted the band from 1994 thru 1999…well that was enough for me. This man is a part of Maiden history, so I felt compelled to see him. Other than that, I can't say that I had expected much more than that. All of that changed about two minutes into the first song.
What I found was not a man who used to be in a certain band. Rather,  I discovered a man full of humility and passion for performing heavy metal music. And oh yeah, a guy who kicks major butt doing it. Bayley and his band delivered a set made of songs from his solo albums, material from his first band Wolfsbane and yes…some of the material from his Maiden days. The songs were great but were made even better by the singer's bold and powerful delivery. It was quite obvious that the dynamic vocalist was giving it his all. There was no phoning it in.
Despite an unfortunate light turnout for the show, Blaze Bayley performed like he was in front of a sold out arena. The singer acknowledged that the crowd may be on the smaller side, but professed that the number of people did not matter it was the passion they had. The passion of the fans that did turn out was enough for him, and the singer's passion was more than enough for them. During the show, Blaze would rub heads and share the mic with fans in the front row. He engaged his fans from the time they walked in the room until they left. I mean literally. When the doors of the Sanctuary opened the legendary singer was sitting at his merch table. He stayed there talking to fans until just before taking the stage. And as soon as he finished his last song, it was back to the table he went. There was no pricey VIP offering for his time. Bayley explained that everyone there bought a ticket, so the very least he could do was meet with them to sign autographs and take pictures. There was not one person who walked out without the chance to have some time with the singer.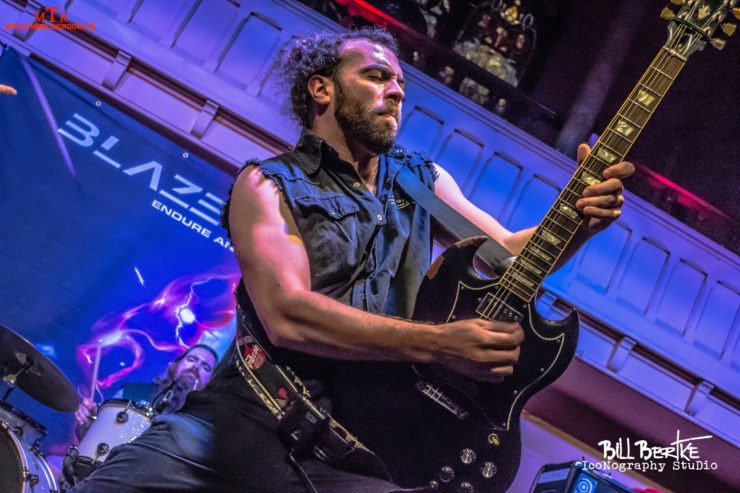 Wednesday night was Blaze's 86th show on his world tour, and his first time in Newport, KY…but he did not come alone. Bayley was backed by a three piece band that was just as amazing as their singer. Made up of Chris Appleton on guitar, Karl Schramm on bass and Martin McNee, the band was tight and full of personality. Many times with a larger than life front man the band can be lost in the shadows, but Bayley was all too happy to share the stage and spotlight with these amazing musicians. The chemistry of this line up is undeniable.
So coming back to my original confession, it is true that going into this show my motive for attending was purely due to my love for Iron Maiden. But something much bigger and important happened. While I did get to hear some of those amazing Maiden tunes, I was also introduced to an amazing artist who is much more than his past. A whole new catalog of music was opened up to me, and on this night I became a Blaze Baley fan.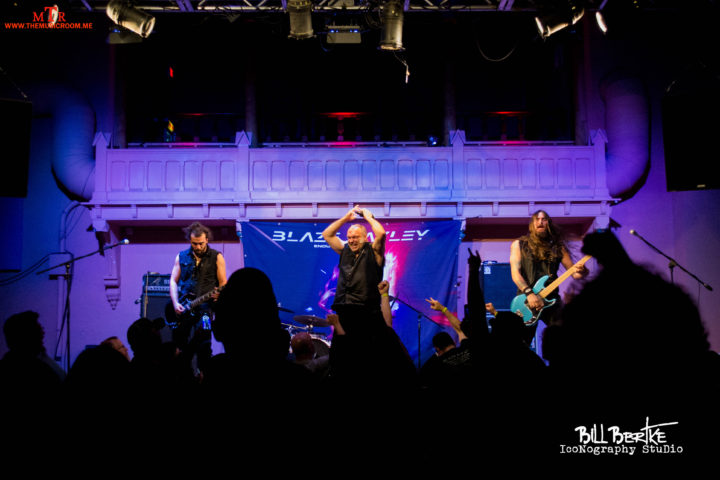 Blaze Bayley – 8/23/17 – Southgate House Revival, Newport, KY 
– Endure and Survive
– Escape Velocity
– Futureal
– Blood
– Silicon Messiah
– Fight Back
– Virus
– Calling You Home
– Stare at the Sun
– The Clansman
– Man Hunt
– Man on the Edge
– Dark Energy 256
– Lord of the Flies
– A Thousand Years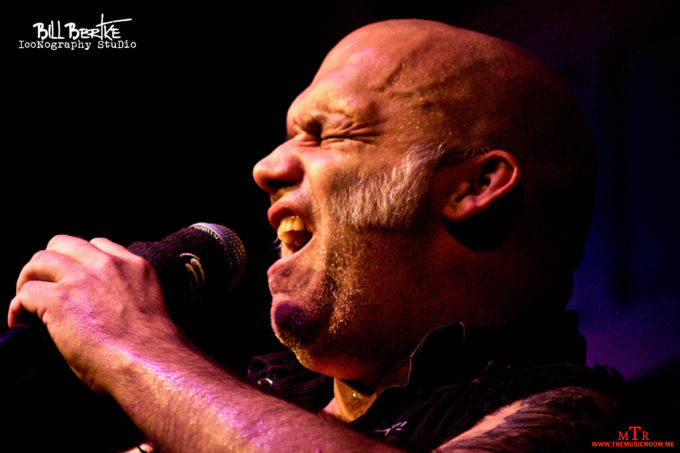 www.facebook.com/officialblazebayley
www.twitter.com/RealBlazeBayley