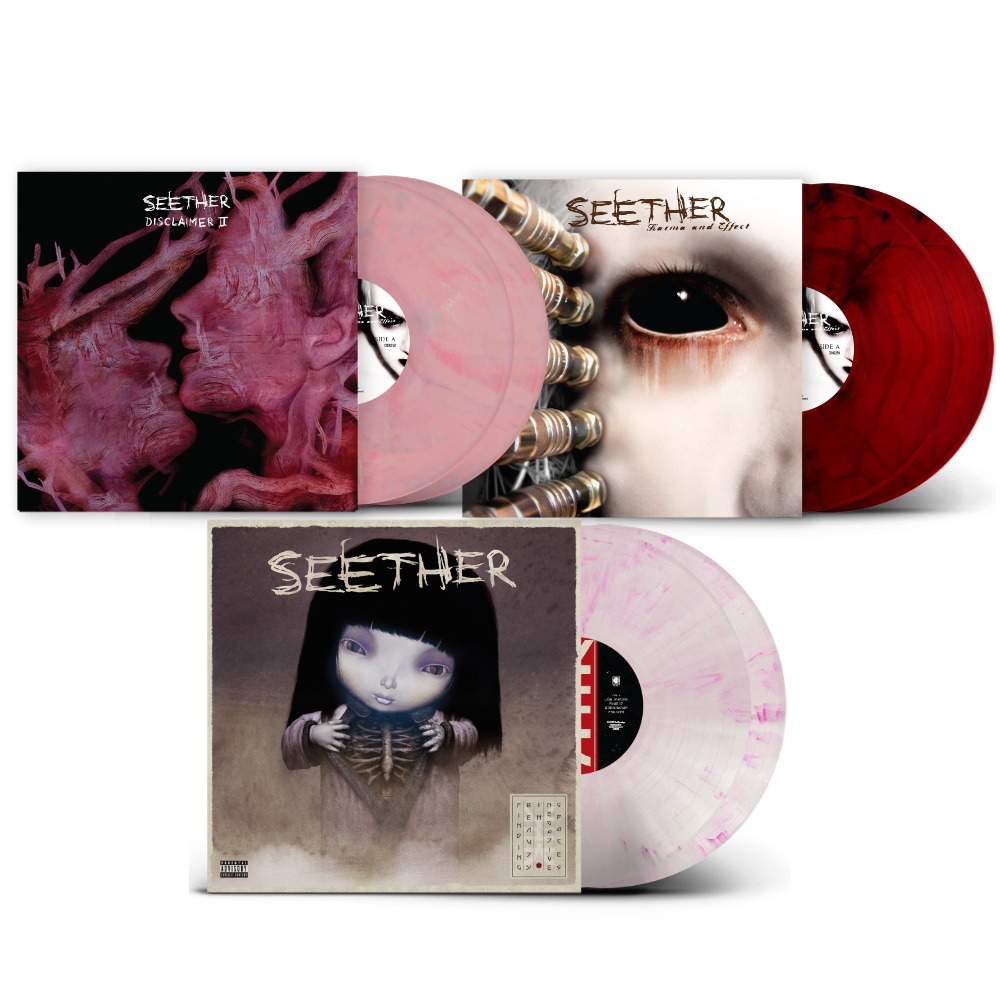 Seether Vinyl Reissues
Welcome to our Seether Vinyl Reissues Review! The Seether Vinyl reissues celebrate the amazing trilogy of albums from the groundbreaking band. Disclaimer 2, Karma and Effect, and Finding Beauty in Negative Spaces. The albums were released in the span of just over 4 years and built a solid foundation for Seether. The songs contained on these 3 records have become staples of the Seether live set including, "Gasoline," "Remedy," "Rise Above This," and "Broken." To celebrate their 20th year as a band, Seether has released vinyl reissues of these three albums. 
Each of the Seether vinyl reissues is pressed on beautiful colored vinyl. Disclaimer 2 features 2 full LPs, while Karma and Effect and Finding Beauty in Negative Spaces have music pressed on three sides, and amazing etching artwork on side D. These albums are the perfect addition to your vinyl collection. Check out our Vinyl Show & Tell video to learn more!
Vinyl Show & Tell
Seether Is: 
Shaun Morgan – Vocals & Guitar
Dale Stewart – Bass
John Humphrey – Drums
Corey Lowery – Lead Guitar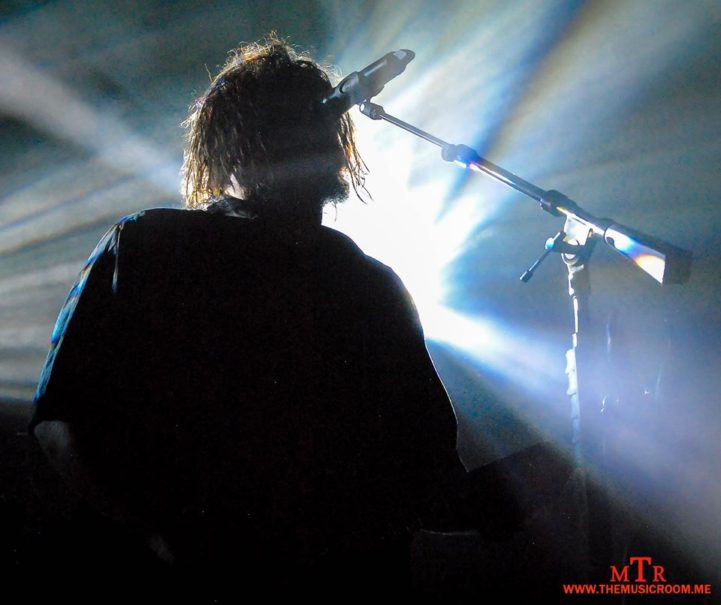 We hope you enjoyed our Seether Vinyl Reissues Review. Please check out our other Vinyl Show & Tell videos over at our Music Room Live Channel. Be sure to click the subscribe button while you are there so you never miss one of our new videos!
You can also join our Facebook Group, The Slipmat, to join in on the discussion about your favorite releases!