"It's not what you got, it's what you give…"
In one of their songs, Tesla declares, "It's not what you got, it's what you give." When the group played Bogart's on Wednesday night they proved they've still got the goods and that they give it all to their fans. With a set list that fused classic songs from their long history with future classics from the new record, "Simplicity," the band made the statement that they are much more than a retro act just going through the motions.
Led by energetic front man, Jeff Keith, the band ripped through classic tunes like "Heaven's Train" and "Little Suzi," as well as selections from the new record such as "So Divine" and "Ricochet." Keith won over the crowd from the start with his laid back, yet commanding stage presence. Even before the show the singer was hanging out with fans in the parking lot behind the venue.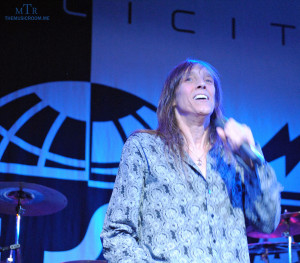 As great as Jeff Keith is, Tesla is certainly not a one man show. Each member of the band provided an essential element to the success of the band's Cincinnati appearance. I have said it before, and I am saying it again, Frank Hannon is the most under rated guitar player in rock n' roll. Whether he was playing the intro to "Love Song" on his acoustic, or tearing up the fret boards of his double neck Gibson SG, his performance was mesmerizing. And while he is no longer "the new guy" in the band, this was my first opportunity seeing Dave Rude play with the band. He was the perfect Ying to Hannon's Yang. The two musicians complemented each other all night and created some really cool moments, while looking to enjoy themselves in the process. Of course, Brian Wheat and Troy Luccketta provided a solid rhythm section the entire evening. These two guys have been playing with each other since the early to mid '80s and provide the solid foundation of every Tesla song. The magic of Tesla, both in their approach to making music as well as playing it, is that they don't hide behind any illusions. There was no fire or smoke on the stage, just five guys giving their all to their fans. The music they play has never changed to meet the expectations of what is popular or selling today. They continue to play what they have always played….straight forward rock n' roll music.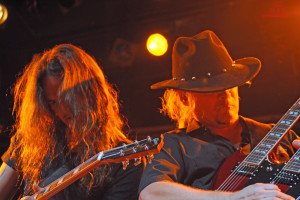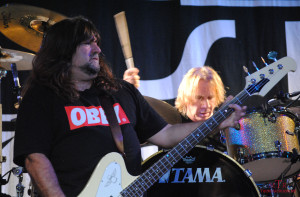 I have been a Tesla fan since 1991 when I first heard the album "Psychotic Supper." This night was a perfect reminder of why I love this band so much. The highlights of the evening for me were, "Life is a River," "What You Give" and "Gettin' Better." The band still has plenty of dates on their Simplicity Tour. Go to teslatheband.com now and make plans to see this iconic band for yourself!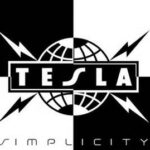 Check out our Tesla photo gallery from the show here
Set List: 8/20/2014 Bogart's
– MP3
-Edison's Medicine
– I Wanna Live
– Hang Tough
– So Divine
– Heaven's Trail
– Mama's Fool
– Life is a River
– The Way It Is
– Burnout to Fade
– What You Give
– Signs
– Love Song
– Gettin' Better
– Modern Day Cowboy
– Little Suzi
– Ricochet