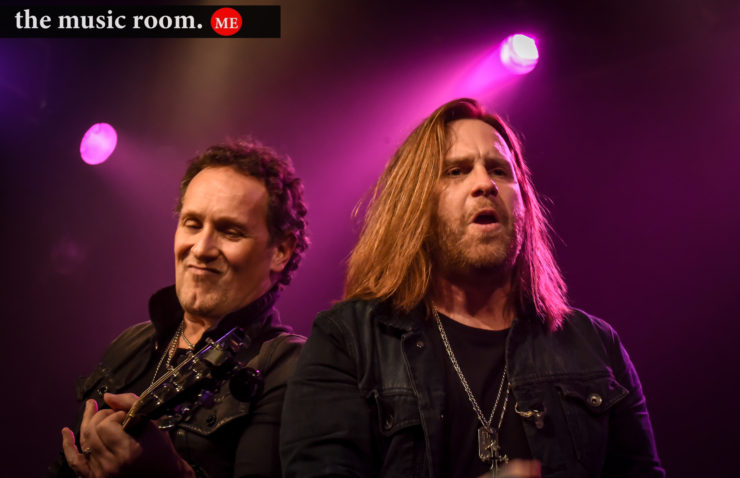 Last In Line – March 20, 2019
Venue: Bogart's
City: Cincinnati, OH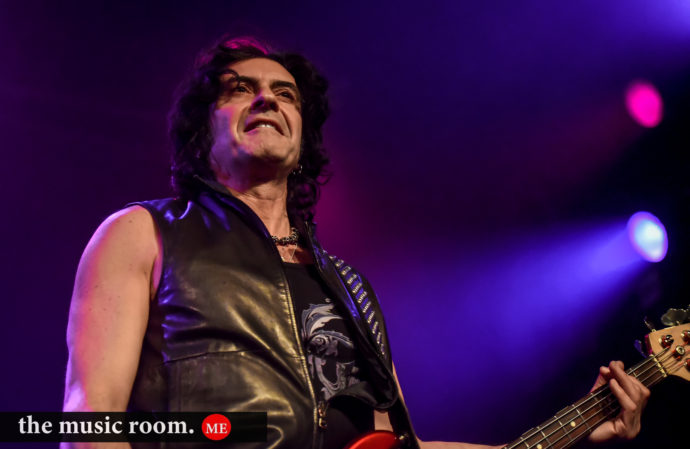 The Band: 
Andrew Freeman – Vocals
Vivian Campbell – Guitar
Phil Soussan – Bass
Vinny Appice – Drums
---
The Set List
– Landslide
– Stand Up and Shout
– Straight Through the Heart
– Year of the Gun
– Holy Diver
– Blackout the Sun
– Last in Line
– Martyr
– Starmaker
– Evil Eyes
– Egypt
– Rainbow in the Dark
Encore:
– Don't Talk To Strangers
– Devil In Me
– We Rock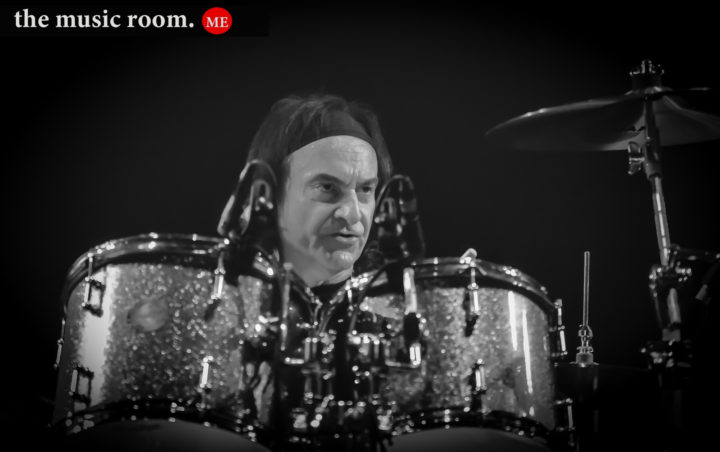 Our Thoughts:  
On our last Music Room Adventure in Detroit Michigan we stopped into one of our favorite record stores, Dearborn Music. I went searching for the new album from the band Last in Line called "II." When I couldn't find it in the new music section, I asked the helpful staff if they had the record in stock. The looked it up and confirmed they did. After a moment, the clerk returned with an album in hand. She did bring me the "Last in Line" record, however it was the 1984 record from the band Dio. You may be thinking that it was quite a coincidence that there would be a Dio record with the same name as the killer band, Last in Line. Well…that friendly sales person was not too far off. You see, the band Last in Line was made up by members of Dio's original band who played on that "Last in Line" record along with the other classic records "Holy Diver" and "Sacred Heart." In 2012, band members Vivian Campbell, Vinny Appice and Jimmy Bain were joined by vocalist Andrew Freeman for shows celebrating the music from those first three Dio records under the banner of Last in Line. Since that time, the band has gone on to record new music and release two albums of original material. In 2015, they released the record "Heavy Crown," and the follow up record "II" was just released last month."
So now that you have had your Last In Line history lesson, let's move on to the show. The guys have just hit the road in support of the "II" record. On Wednesday night they made a stop in Cincinnati, OH to play Bogart's.  As I write these recaps of shows here on The Music Room, I try to find creative ways of capturing the spirit of the show. Even now, I have deleted all previous attempts of explaining Last in Line live. Instead, I have decided to simplify it to the truest representation of what went down on Wednesday night at Bogart's. LAST IN LINE ROCKED!! That's it. Story over. Thanks for reading… Ha-ha, that really is the best way to sum it up. These guys could easily go out and play on the strength of the Dio material, but I am so glad they have chosen to make new music of their own. Both of their releases have been really strong and have offered some kick a** tunes. The band has done a brilliant job of balancing the new songs along with the Dio material to build a solid set list. I can't imagine anyone walking away disappointed.
I have to think that vocalist Andrew Freeman is the guy in the band who faces the most scrutiny. You have Vivian Campbell on guitar. Every knows and loves Viv. I mean, the guy is in Def Leppard and is getting ready to be inducted into the Rock n' Roll Hall of Fame. Then there is Vinny Appice on drums. Black Sabbath…Dio…the guy is a drumming legend. But Andrew Freeman…who is this guy? A killer vocalist, that's who. I first saw Andrew perform in the Las Vegas show, Raiding the Rock Vault and I was instantly impressed with his intensity and vocal talents. That initial impression has only grown stronger after watching him at the front of Last in Line. He is not trying to be Ronnie James Dio, but gives great respect and the talent that those songs deserve. The band is rounded out with Phil Soussan on bass. Phil joined the band shortly after the unfortunate passing of Jimmy Bain in 2016. There was a really special moment in Wednesday night's set when Phil took the mic to remember Jimmy Bain and dedicate a song in his honor.
So yes, it really is that simple. Last in Line rock. If you have an opportunity, you need to go see them live. You will not be sorry. At the very least, pick up their two records of original material and play them loud. The band has done a tremendous job of honoring the Dio legacy while creating one of their own with the new material. For anyone out there who thinks the world of rock n' roll has dried up, I challenge you to listen to Last in Line and rethink your claim.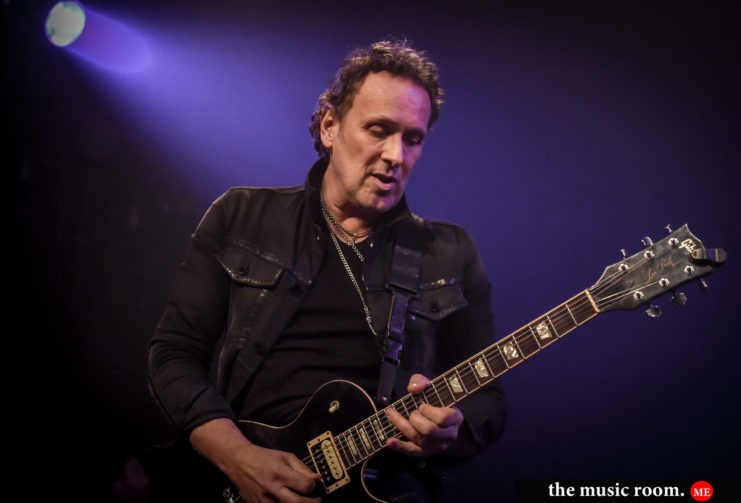 www.instagram.com/lastinlineofficial/