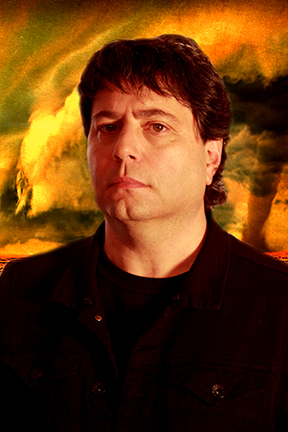 The Music Room: Hey Sammy! Thanks a lot for taking the time out to talk with me today. I got a copy of the band's E.P. and I really like what you guys are doing. It's so refreshing to hear straight forward rock n' roll music being made today. You guys have a show coming up next Friday here in Cincinnati opening up for Tesla. What I want to do is reach out to all of the people with a ticket to that show but may not know anything about Red Reign. You know how it is, people think they can take their time getting into the venue because they can skip the opening band. So if you would, how would you describe your band, Red Reign, to those people?
Sammy Lee: Sure. Our music is reminiscent of bands that were back in the 80's that I think people enjoy.We have a mix of influences from Van Halen, Dokken, Aerosmith, a little bit of Queensryche…somebody told me the other day a little White Lion. So we've basically taken that 80's mixture, put it into our songs and made it our own.
TMR: Yeah, I hear the Queensryche with a little mix of Black Stone Cherry.
SL: Wow! Somebody told me that they heard Night Ranger. That one was a little bit of a stretch for me. But hey, who am I? If people hear Night Ranger…I'm flattered.
TMR: That is the cool thing, the songs certainly have different layers to it. You just released the E.P. late last year, correct?
SL: Yeah, we released it on December 2, 2016. We actually did a show in our area with Lita Ford and we released it that night.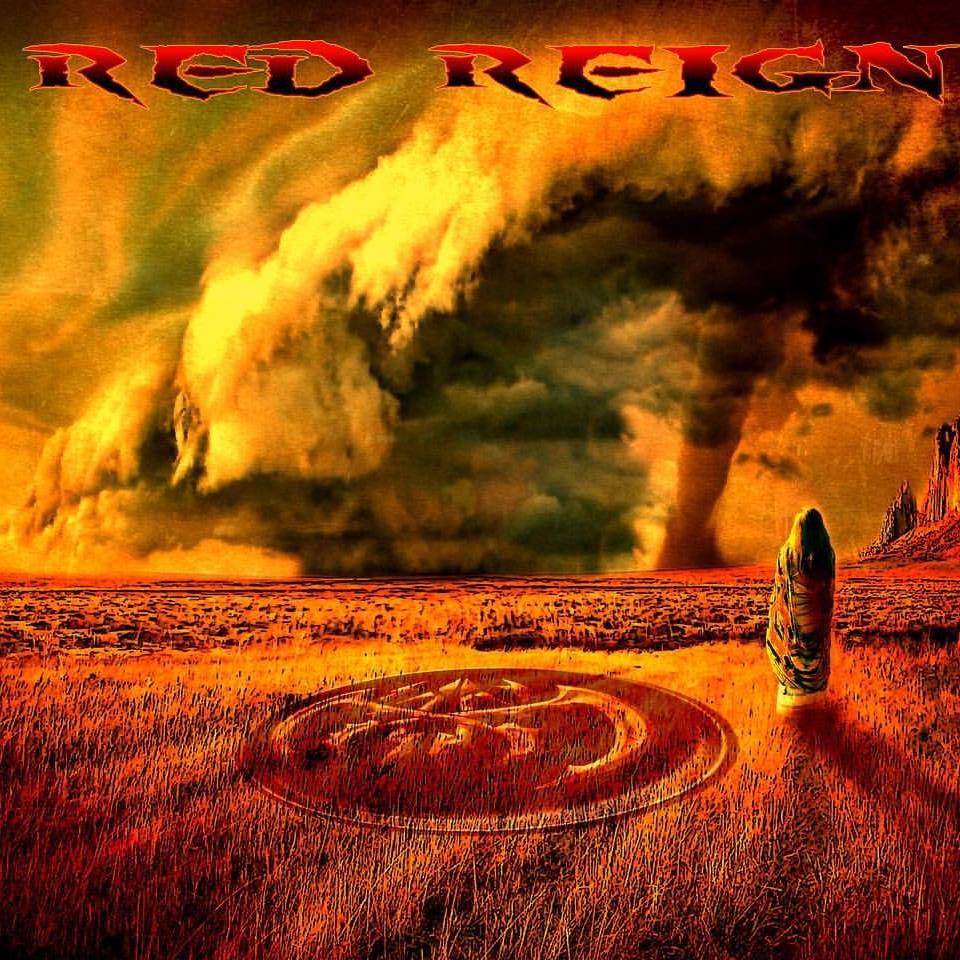 TMR: As you listen to the songs on the record you can definitely tell that you're listening to Red Reign, but each one has its own thing going on. It's not just a one trick deal.
SL: The way I try to explain the E.P. is that out of the five songs, there is a song for somebody to like. "Not That Way" is more radio friendly. That's a song that could bring a wide range of people in. You get to "Toxic" which is a little heavier, a little darker. It is a little more double bass driven…it has a little edge to it. Then you get to "Chains" which is also a double bass song, but it's more melodic. It's a melodic hard rock song. Then there is "Red Reign." To me, that one is a little heavy, Alice in Chains type feel. Then like every good melodic hard rock band does, we had to put a ballad on there.
TMR: In our current day and age, it's easy to come out and be a straight forward rock n' roll band. There are a lot of gimmicks out there. Whether it's wearing masks or wearing makeup or doing this or that, was it hard to do? Did the band every second guess it's approach? Or ever receive any kind of pressure to change things up?
SL: You know, that's a great question. Nobody has ever asked that. The answer is no. To go back a little bit, Bubba (Carlton "Bubba" McMichael ) and I…Bubba is the lead singer, Bubba and I are the ones that started the band. We were in a band from 2001 to 2008 and then we took a break. The reason I tell you that is because we are all a little bit older. We are a product of the 80's. Every member of this band has played in a cover band. The last cover band I played in was from 1991 to 1993. Playing in a cover band didn't do it for me anymore. I have never ever been in this for money…never. I know people are going to say B.S. but it wasn't. My goal was to always play in front of a lot of people. I don't think I will every accomplish that goal because if I play in front of 100,000 people, I will want to play in front of 200,000 people.
The reason I tell you that is because we were in this band back in Richmond and we did mostly originals, but we did a couple of covers. We took a little break and had written a couple of tunes. I went to Bubba and said let's do this, but I don't want to play covers. I don't want to play another cover again if I don't have to. So we decided that we were going to live by the sword or die by the sword of original music. And anybody that we brought in that would want to change that would not be the right mix for this band. So Larry (Moore) our bass player…it's a funny story. We found Larry right away. But Larry was the original bass player of Firehouse.
TMR: Oh wow, before Perry?
SL: They are from Richmond. Bill Leverty actually went to the same high school I did. They were originally called White Heat and Larry was a member of that band. So we found Larry right away, thank God. Bubba and I had tried a few people out but we said this is what we are doing and we are not straying from it. So to answer your question, would we ever stray away from it? No, we won't. If it all ended after all of this, I'm okay with that.
TMR: Well you guys have started to pick up some momentum. You have some cool bands taking you out with them. You had Quiet Riot, who have a lot of buzz around them right now. Tesla who gosh, I can't think of a more straight up rock n' roll band. And now Kix. You just said that you are a little older and have been doing this a while, in your wildest dreams did you think it was going to take off like this?
SL: No, I didn't. I'll tell you a quick funny story. My father, who passed away in 1991 was in the movie business. What his job was called was an exhibitor. He was well known in the movie community from here to L.A. A lot of his friends were heads of film companies and stuff. I was in a band years ago when I was in my early twenties. I had long hair, an earring…you know, the whole metal thing. My band back then was a little heavier. We were more like Black Sabbath. My father was like look, when are we going to knock this music stuff off? The deal was he was going to send our demo to his friend at Warner Brothers. This was in 1990. He told Warner Brothers to be honest. If they don't like it we need to know. My father said I support you, but if they don't like it maybe it's time to work in his company. A week later Warner Brothers music said they loved it and that they were going to move forward with it one way or another. And then boom…Nirvana hit. Game over. Point is that even back then I really wanted it. I didn't really think it would happen like this, but better late than never.
The thing is…and I believe this, a good song is a good song. I've been accused of being stuck in the 80's, cause I'm a David Lee Roth and Van Halen fan, I love Iron Maiden and Judas Priest. But the thing is, we're old enough to know…I love Elvis. I love the Beatles. Am I stuck in the 60's? They are good songs. Our goal was to write what we thought were good songs. I think you have to believe in what you play. That's the one thing about what we do, we believe our songs are good. We're going to take it out there and take the hit. People may like it, people may not but we'll never steer away from it.We're not egomaniacs about it, we just like what we do.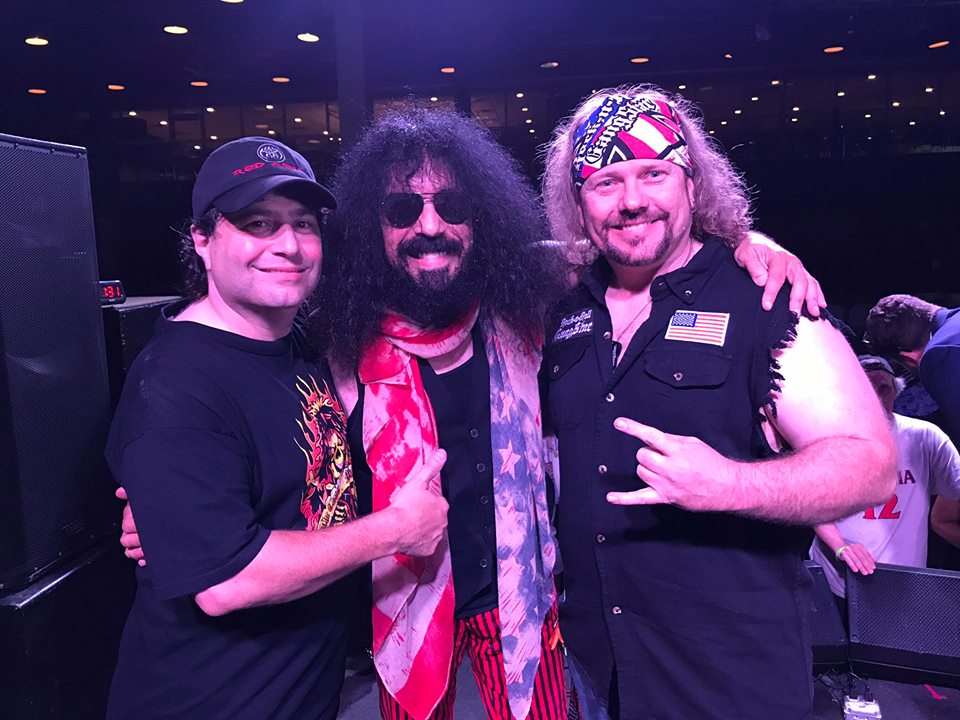 TMR: Have there been any butterflies as you guys have gone into playing these shows with the likes of Tesla? What's the feeling like coming from being a music fan?
SL: I don't have any butterflies yet (laughs.) I don't know until I get there. Generally…I'm the drummer. One of the great things about being the drummer is that you're a little further back on stage and the lights kind of hit you in the eyes. So I really can't see what's out there unless the lights go dark. I've been fortunate enough to play in front of some big bands. Like I said, Bubba and I opened for Cheap Trick. Cheap Trick…are you kidding? We also opened up for what I call the MTV Quiet Riot when they came to Richmond. So Bubba and I opened for Quiet Riot twice. I don't think there are any nerves. I believe that you have to go in with the mentality…obviously, we are not on the same level, but you have to go in with the mentality that we deserve to be here. They liked us for a reason. Nerves may hit a little bit, but we're very excited. We've been rehearsing this set for at least three months. We're ready to go. 
I'll tell you when I was a little more nervous. It's when we worked with David Ivory. That made me a little nervous. David produced the E.P. He's won a Grammy. I was a little more nervous when I first met him because I'm not a very rudimental drummer. I'm dyslexic so I don't read music. When I was younger I was a little bit more A.D.D. and when I was taking lessons I didn't want to learn what they were teaching me. So when you get in front of a guy like that you go uh-oh. He's going to single me out as a fraud because all I do is take a stick and hit what's out in front of me. But no, he was great to work with. We had actually put out a full-length cd before we met David called "Chasing Shadows." So what we did when we met David was…David liked the songs, but the arrangements were not there. That's what David did. David took the arrangements and changed them a little bit and made the songs flow a little better. We took out parts. We added parts. I just wanted to mention him. 
The other thing I wanted to mention if I could please…if it wasn't for Neeley and Chris Akin of "The Classic Metal Show" we wouldn't be here. Every Saturday night they do a show from 9:00 pm to 3:00 am. I've known Neeley for about eighteen years. He's really pushed our cd and has pushed Red Reign. And Neeley really introduced me to Chip Ruggieri.
TMR: You guys have had a lot of cool things happen in a short time. So far, what has been the highlight for you in Red Reign?
SL: There are a couple of things. The first is obviously working with Chip Ruggieri. He's not only a great guy and the nicest guy, but he's as solid as they come. If he tells you something, he backs it up. And then to move on to David Ivory…that was surreal. The last thing is to be on stage with guys that you've seen in concert, and that you've seen on MTV back in the day. Now we're sharing the stage with them? It's all surreal. And I enjoy meeting people, so after every show, we go to our merch table and stand out there and talk to people. All of that is making it worth while. 
TMR: So for a Cincinnati music fan coming out to see Tesla on August 4th, what can they expect from Red Reign's live show?
SL: You're going to see a good old rock n' roll 80's type show. We're going to knock your socks off with the music that we do, and we're going to put on a show. You know, keep you interested in what you're watching. So far I think we have succeeded in that and I think we will continue.