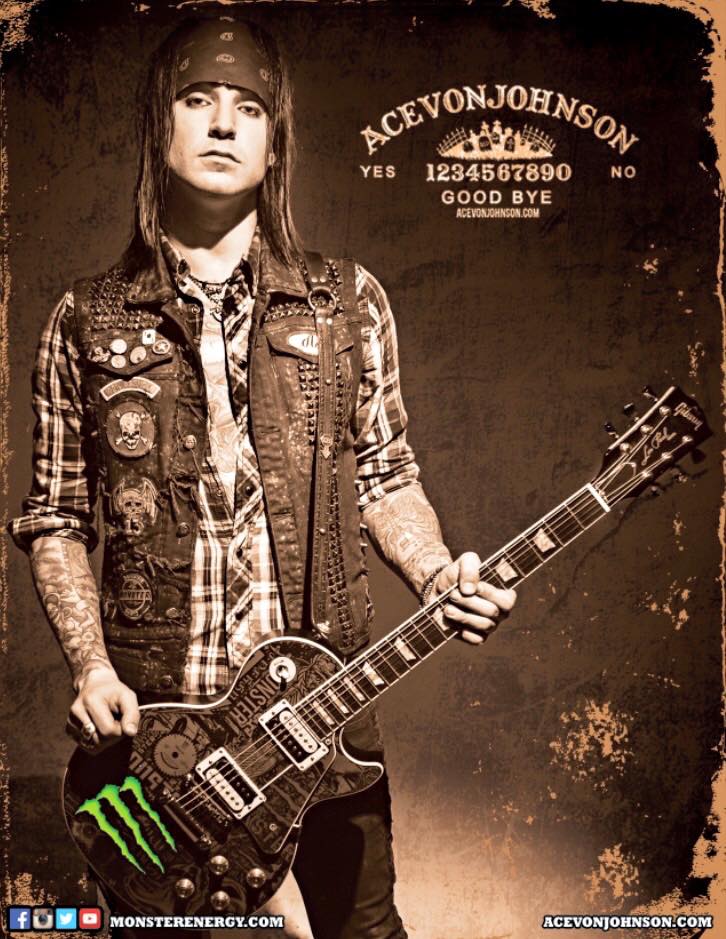 The Music Room: Hey Ace! Thank you so much for taking the time out to talk to me man. Where are you guys at tonight?
Ace Von Johnson: We're just outside of Cleveland, OH right now.
TMR: Everyone is getting really excited for your show here in Cincinnati. It's been a little while since you guys have come through. The band is celebrating its 30th anniversary, is that right?
AVJ: Technically we started the whole celebration last year with the 30th anniversary of the band's formal going and have kind of stretched it out. So, technically we've stopped calling the anniversary tour and now we're calling it the "We're not dead" tour (laughs.) With all of Tamie's (Downe) health issues over the years, there's kind of an irony there. But we're still kind of celebrating the whole 30th anniversary of the band. I wish we would have done something in celebration for the 30th anniversary of the first album (Faster Pussycat.) The 30th anniversary of the release date was a couple of weeks ago.
TMR: Speaking of that, people were pretty worried around M3 when Tamie was in the hospital. Is he doing okay now?
AVJ: Yeah, he's much better. He made a lot of life changes that he had to make that were sort of inevitable. So it was a bit of a wake-up call for him. Aside from the whole M3 thing and postponing a couple of shows, everything is good. He's lost a bunch of weight and he's doing much better. He's taking better care of himself. He quit smoking completely, which after thirty-five years was a big deal for him. Yeah, he's taking better care of himself and doing a lot better. 
TMR: Good. That's great to hear.
AVJ: I would say that the overall feedback is that his voice has been much better, which is always good to hear.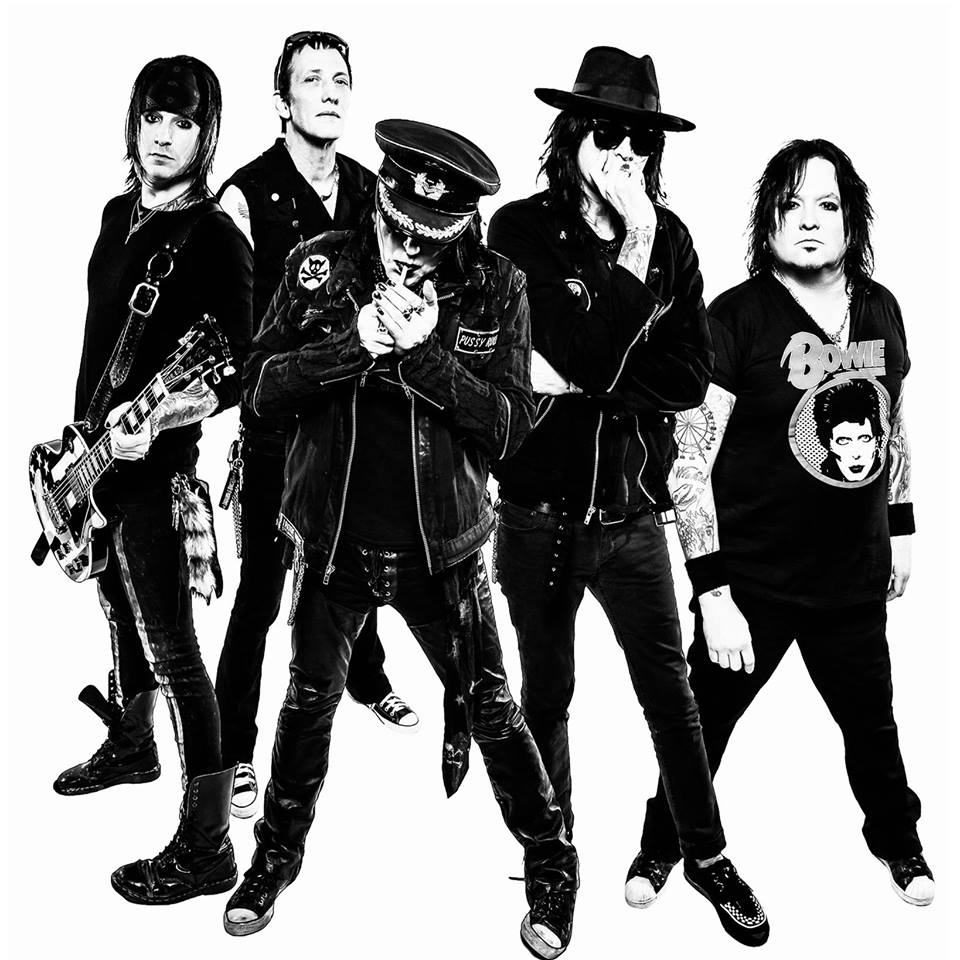 TMR: Definitely. I know that one of the things that people tend to get hung up on a lot of the time is original members and originally line-ups. The cool thing about Faster Pussycat is that this line-up has been together now for quite a while. You have been with them since 2010, is that right?
AVJ: They kind of brought me in under the radar in 2009. But I became a member in 2010. For me, it has been about seven and a half years now.
TMR: It seems like this version has a good chemistry to it as it has stayed in tact now for a while. Can you talk about the chemistry between you and the other guys?
AVJ: The chemistry…The cool thing is that everyone is friends. We all gel very well together. The other four guys have worked together since the nineties. Since the Newly Deads project with Tamie, so that should say something to you right there. I know there is a lot of stigma attached to original members, which I totally understand and respect. But these guys have all been in the band, this current line-up aside from myself, and have been pretty solid for the last fifteen years. Before that there's really only been two major line-up changes in my position in the last…almost twenty years. 
And the truth is, we're not Motley Crue. We're not all out on our own tour buses netting hundreds of thousands of dollars a year. We're a club band. Sure, if someone said we'll give you a million dollars to put the original guys back together that'd be an option. But that's not the reality of it. We work and everyone gets along. The cool thing is Chad (Stewart), Danny (Nordahl) and myself…we've done so many projects together over the years in and out of Pussycat that we just seem to gel really well together. 
TMR: Yeah man, we saw you guys last time you came through about five years ago at a place called Boca, and you guys were great. It's definitely a strong lineup. 
AVJ: Thank you. 
TMR: When you joined Pussycat…the band certainly has an image and reputation of being a string party band. Was there any intimidation on your part in joining the band?
AVJ: No. I won't name names, but I will say that certain collective members of the band over my first year attempted to haze me. The thing is that I've worked with a lot of different groups and a lot of a different lot of genres. I've dealt with egos and nonsense and nut jobs and whatever else. I'm not going to name names, but I've worked with some bands with crazy singers over the years that make these guys look like nuns. 
TMR: Wow!!
AVJ: So keeping up with them was really not an issue. I'm not really a party guy. I drink a fair amount so keeping up with the guys was easy. I'm a little more reserved than some of the other guys…or were I should say. Everybody's a bit older than me so as they've slowed down its brought it back down to my level.
TMR: Oh, I've heard you on Izzy's (Presley) podcast, so I know you can hang.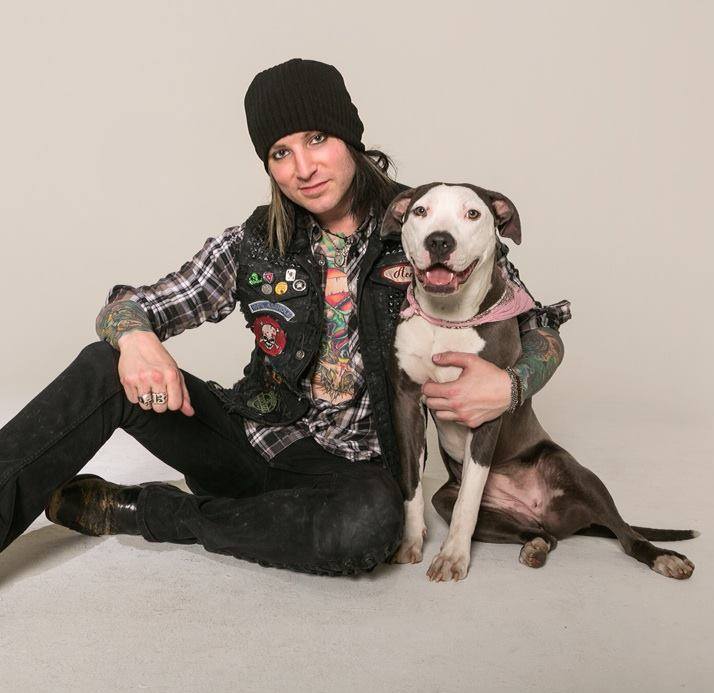 TMR: Let's step away from music for a few minutes. Anyone who follows you on Twitter or social media knows that you have a soft spot in your heart for pit bulls. I was wondering if you could tell us where that came from and why they mean so much to you. 
AVJ: You know, I have had a couple of them over the last fifteen years or so. I have a dog now named Maila who's a pit bull. I've always kind of known about the plight that they've had. The abuse that goes on, the dog fighting and the stigma that goes along with the dog. It was a need for me to want to do something more than just sex drugs and rock n' roll. That gets kind of old quick. I don't know where it came from. I love my dog to death. So with the little "celebrity" that I have, I want to draw attention to something more than oh, I'm drunk at the Rainbow. I'd like to think that there's more facets to me as an individual than that…though I am frequently drunk at the Rainbow, don't get me wrong. It's just something that I'm very attached to. I love my dog. Hell, there was a guy at the club last night with his pit and I just plopped down and started playing with this dog. They're the best/ I love them. I try and do as much rescue advocacy and sending dogs to certain people. Like connecting the dots. I even got my sister to rescue a pit bull. It's been great for her and her daughter. I have a t-shirt for sale right now that half the proceeds go to pit bull rescue central. 
There's a lot of great groups out there that I really like. There's one called Angel City Pit Bulls. There's Stand Up for Pits  that I really like. I am actually wearing one of their t-shirts right now. Pinups for Pit Bulls is really awesome. There's a group out of L.A. called Chews Life Dog Rescue. They are not specifically Pit rescue, but they do rescue a lot of pit bulls. There are so many I should make a list. I just want to encourage people that if you love dogs or cats to find a rescue and try and support them. Even sharing stuff on social media, you'd be surprised how much effect that has. 
TMR: I'm a dog owner and lover myself, so I definitely appreciate that. 
AVJ: Awesome.
TMR: I've just a couple more things and then I will let you go. One of the things that you have been doing is the Roadie for a Day thing. That is something you have been offering to your fans. What is that experience like?
AVJ: Truthfully, I just wanted to find something to do to occupy myself during my days. There is so much down time on the road. I think people sometimes have an illusion of what goes on. It's definitely not the '80's anymore. Like I said, we're a club band. There's no limousines or any weird stuff. So we basically travel on this bus. We show up and load in. Then we sound check. Then there is just down time for hours until we play. I wanted to find something that I could use to my benefit as well as keep fans engaged. We don't really do meet and greets. I knew that was sort of off the agenda. I just offered it first come first serve. I'd say about 2/3 of this tour I've had somebody. 
They show up and some people legitimately want to be roadies and see what goes on in the industry and set up a stage. So they can help move gear from the truck to the stage. But they get to see a stage get set and attend soundcheck. Most of the people are kind of interested in my gear. the guitars and what not. So I'll let them play the guitar and come on stage and check out the petals. Just that kind of stuff. They get to hang out and I give them a laminate and some free swag. They get to attend the show and if there is a side stage to hang out on they stand there with my stage manager and see what it's like. The feedback that I've gotten has been awesome. It seems to be going well. It's been cool getting to spend one on one time with people you normally just snap a picture with. I wanted to make it something a little more involved than just pose for a photo, sign a piece of merchandise, a hand shake, and goodbye. It's been cool. I think I'll definitely continue it. 
TMR: For somebody who hasn;t been to a Pussycat show in a while, what can they expect tomorrow night at the Southgate House?
AVJ: A lot of stuff from the first record. We lean heavily on the first record. Definitely, some stuff we stuff we don't do every tour. We try not to play too much newer stuff because we know everyone wants the hits. I don't want to give too much a way. "House of Pain" of course. Some of the old singles that people love will be in there for sure. It will be a good time. If all else fails, we'll definitely be at the bar hanging out with everybody before and after the gig. 
TMR: Very cool. It's a cool venue, so I think you guys are in for a treat as well. I really appreciate your time. It means a lot that you took time to do this. I am looking forward to seeing you tomorrow night at the Southgate House. 
AVJ: Yes sir. Thanks, Tony. I appreciate it. 
www.facebook.com/fasterpbandofficial
www.twitter.com/fasterpussycat