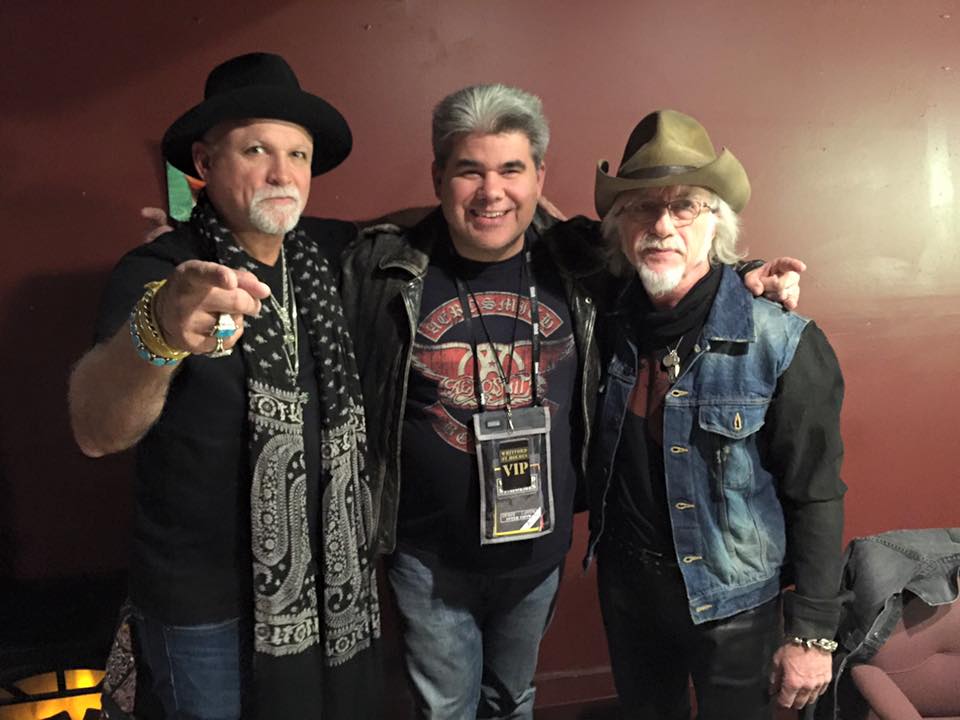 In the early eighties Brad Whitford and Derek St. Holmes took a step back from their full time bands and got together to form Whitford St. Holmes. The band released a self-titled record and played some shows before rejoining the ranks of their respective bands. Throughout the years, the two men maintained a long distance friendship. As history has a way of repeating itself, Whitford found himself in a period of downtime from Aerosmith and old friend, Derek St. Holmes, was there to help fill that time. Now neighbors, the two men started jamming and found themselves with a blazing collection of songs. Now, thirty-five years later, Whitford St. Holmes are getting ready to release their sophomore album, "Reunion," on June 3rd via Mailboat Records. The band is also getting ready to hit the road supporting Whitesnake on their summer tour. I had the extreme honor of talking with Brad Whitford on picking up where he left off with his pal, Derek St. Holmes.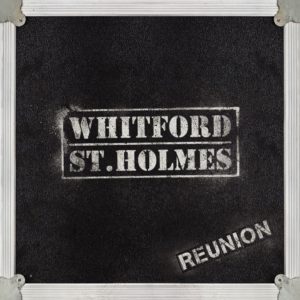 The Music Room: I know that you and Derek reconnected again when you found yourselves both living in the same area outside of Nashville. Was a new album always the plan, or was it the result of productive jamming?
Brad Whitford: Well, we ended up being neighbors after having a long distance relationship after all these years. So, we're hanging out…which means we have guitars on. One thing turned into the next thing, and before we knew it we said, what are we going to with all this material? We have to record it. So we started putting a band together and we decided to make a record. We didn't really even talk about going around trying to get any help to do it. We decided we'll fund it ourselves, we'll produce it and see what happens. If we get lucky, maybe somebody will help us get it out there. All of those things just kind of happened. We were really pleased with how the record came out. I don't know if I've ever made a record like this. Usually I make a record and it's the last thing I want to listen to. But I've listened to this record a lot, and am just very, very pleased. I usually come away from albums wanting to have done something different….there's always something like ugh, the mix, this or that. But this record, everything just fell into place with this one exactly how you hope that it would.
TMR: I had the privilege of getting to go up to see you guys in Detroit last November. I did the VIP package, so I got a copy of the new record, as well as the self-titled record from '81. As I listened to them on the drive home to Cincinnati, it was amazing how seamless those records are. Did you guys go back and revisit that early material to get you in that head space, or is it just an organic thing that happens when you and Derek play together?
BW: We do have a very organic approach. We just happen to be good song writing partners. That's very rare that you can work with someone like that, it doesn't always happen. But we work very well together. We didn't need any inspiration, and we weren't really looking to emulate anything off the first record or anything. As I listen to them both now I hear that there's definitely a sound and approach that we have. That just happened naturally, but it's kind of cool.
TMR: It's not a dated thing either. I was driving the other day and "Shapes" came on the radio (the first single off of "Reunion") and it sounded great coming from the speakers. It definitely holds up with anything else that is coming out today.
BW: It's a kind of straight-up rock that only a handful of people are doing now. Some people are trying to reinvent what the guitar sounds like, and this and that. We just love the sound of straight-up guitar. We just took that old school approach and said hey, can we do something new and different? We can't let Dave Grohl and the Foo Fighters have all the fun (laughs.) Those guys….that's pretty much what they do. It's straight-up guitar rock. I love those guys. Just like I love Humble Pie, Bad Company, AC/DC…I'll never get enough of that rock n' roll guitar. It's just natural for us. That's what we know how to do. What we know best is rock, so stick to what you know.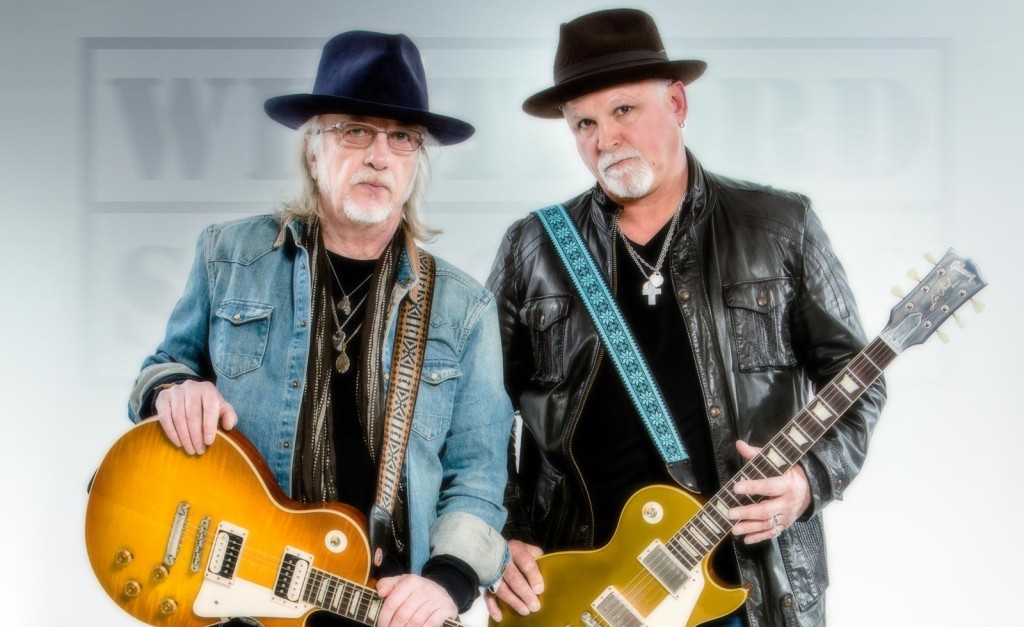 TMR: You talked about not letting Foo Fighters have all the fun. When I saw you guys in Detroit, it was pretty clear that you and the rest of the band were having a blast on stage. In the over twenty Aerosmith shows that I have been to, I don't think I've ever heard one word come out of your mouth. I don't think I actually heard your voice until I watched the "Making of Pump" home video. But at that Detroit show you were up front and very vocal on the mic. It just looked like you were having such a great time. How does that new dynamic of "front man" feel to you?
BW: It's a lot of fun. In this band I do some backup vocals and have an opportunity to talk a little more to the audience. I enjoy it. I get that reaction a lot, "I've never heard that guy say two words and now he's jabbering away on the microphone…we like him."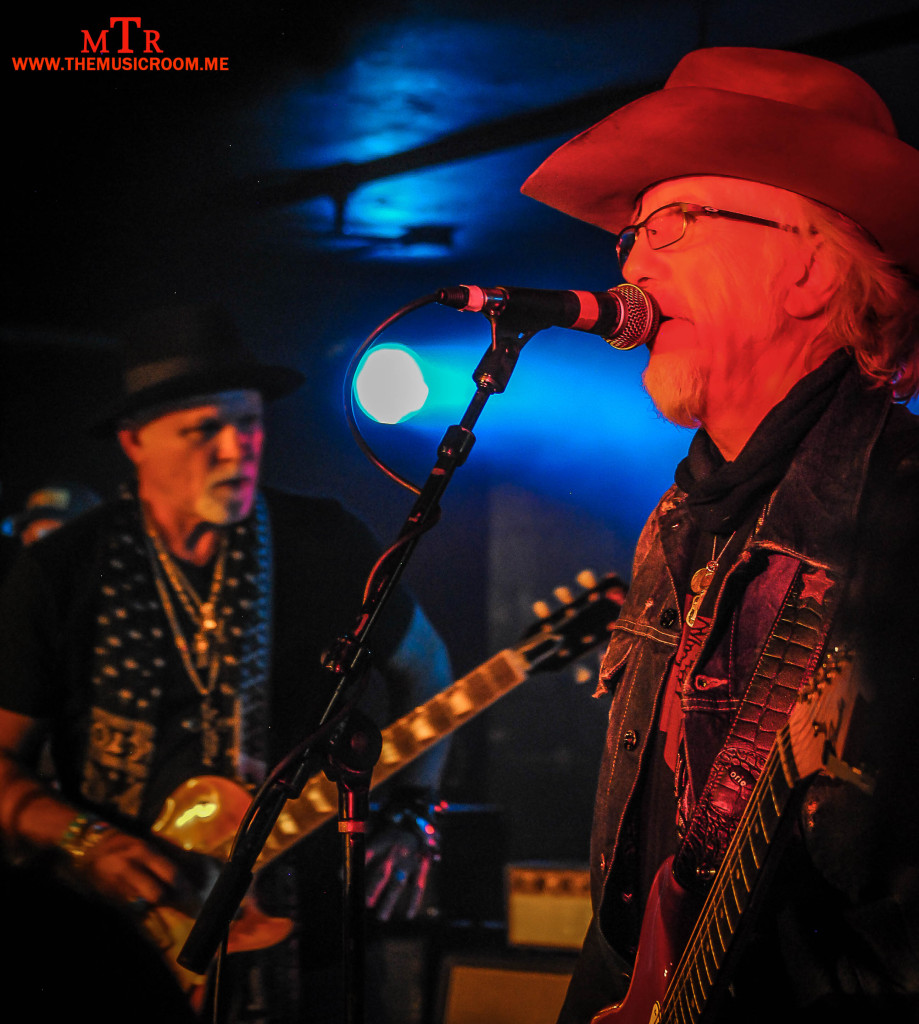 TMR: Now you guys are getting ready to hit the road this summer with Whitesnake. You are going to be in a position that you are not used to as being the opening act. Does that make you approach these shows differently than you do with an Aerosmith show?
BW: It's pretty much the same, except you don't get to do a full show. It's over before it even starts, that's what it feels like. You get to play for 30 or 40 minutes. It feels like a prize fight. Whoa, what happened? But it's a fun spot to be in because you can channel that 90 minutes of energy into 30-40 minutes. We feel this kind of hearkens back to our youth and having a first band. We have a lot of fun doing it. The big responsibility of the show falls on Whitesnake. We go out there and shine our light, then we're out of there. It's going to be a lot of fun.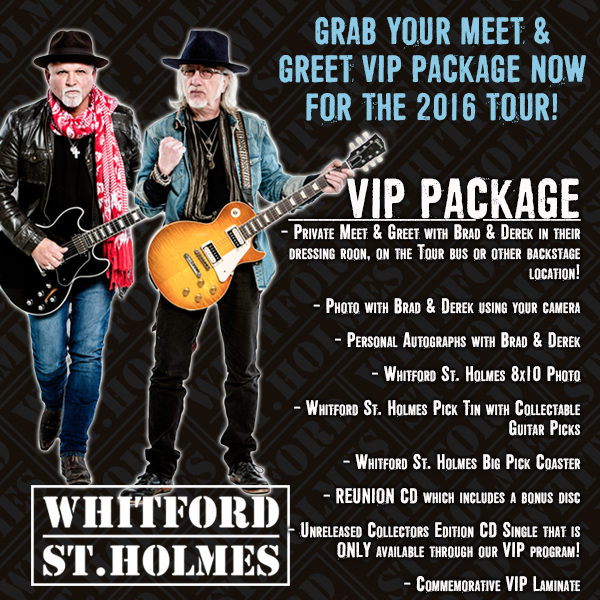 TMR: I figured with Tesla touring with Def Leppard this summer, Troy probably wouldn't be out with you guys. I've just heard that you got Brent Fitz from Slash's band to play drums on the tour. That should be very cool because he is a killer drummer.
BW: Definitely. I got to spend a lot of time seeing him perform and was just blown away. So, I'm really looking forward to that.
TMR: I assume you guys are going to stick to the Whitford St.Holmes stuff, but I am sure that there are going to be people looking to hear Aerosmith and Ted Nugent tunes. How do you approach creating the set list?
BW: We're basically going to play our new album. Probably won't be able to do the entire thing, so we're just going to focus on the rock stuff, the more up tempo material. It's a short set, so we want to go out and hit them in the gut and walk away.
TMR: I know after the Whitesnake run, there is talk of more headlining dates. I have heard talk about something that has me very excited. Is there a possibility of a tour with Whitford St. Holmes and The Joe Perry Project in the future?
BW: Well…it's something that we would love to do. It's something on the wish list, but I'm not sure how much more work the Hollywood Vampires are going to do.  I know that Joe has a ton of material that he's written. Now, I don't know for sure, but I would imagine he would want to take The Project out at some point and maybe release a record with some of his new stuff. But we thought if we could have The Joe Perry Project and Whitford St. Holmes on the same bill it would be a great show.
TMR: That would be a bucket list show for me. But Joe Perry or not, seeing Whitford St. Holmes is a thrill. I want to let you know that my life changed forever 25 years ago the first time I ever heard "PUMP," and as I went through all of Aerosmith's albums, and now getting to witness Whitford St. Holmes. I thank you for that. I thank you for the music, and for what you are continuing to do. I wish you all the success in the world.
BW: Wow, I appreciate that very much. That is our intention. To get out there and take it to the people.
TMR: Well, we are looking forward to seeing you guys back to back nights in Cincinnati and Huber Heights.
BW: We're looking forward to it too. Thank you so much.
Whitford St. Holmes Live: