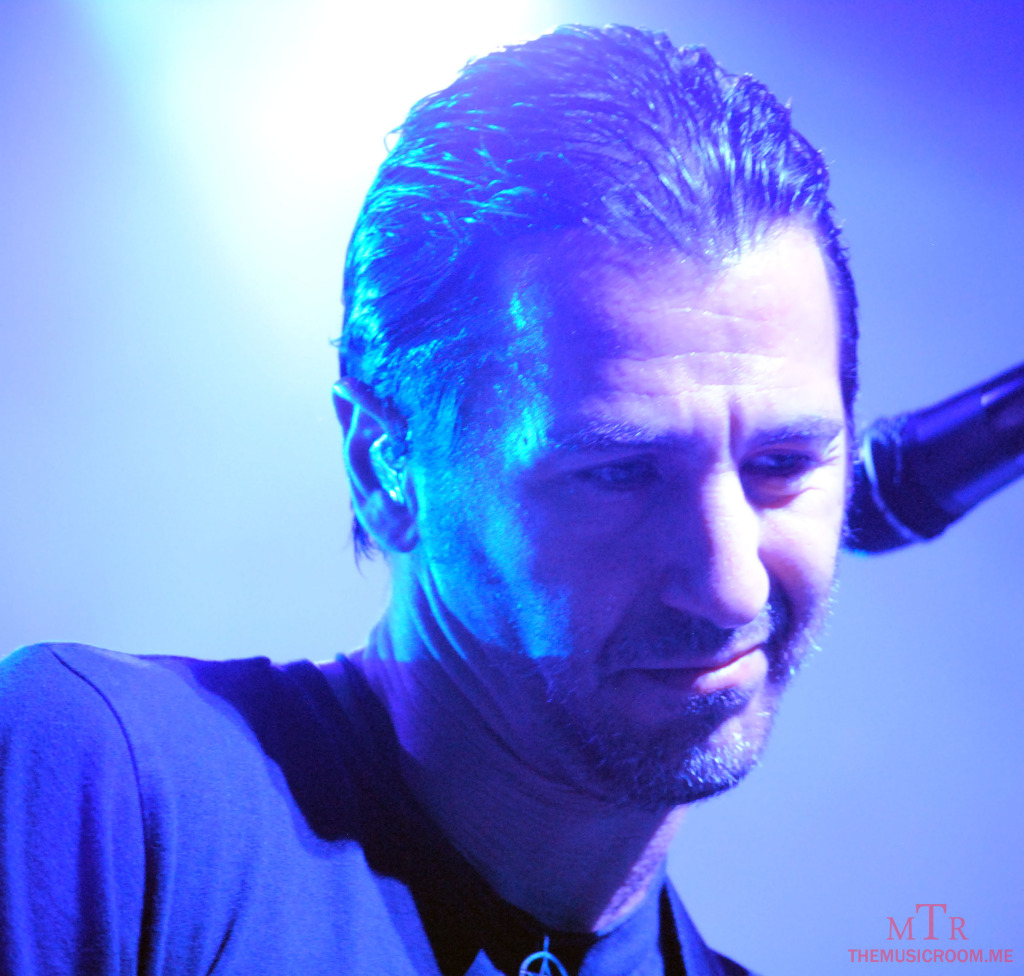 The Rockstar Energy Uproar Festival roared its way into Riverbend Music Center yesterday to the delight of the Cincinnati hard rock faithful. The event was packed full of music on two stages with Boston hard rock veterans, Godsmack, serving as the evenings headliner. Though it had been close to four years since the quartet last toured, they showed no signs of rust. The band delivered a high octane, ninety minute set fresh on the heels of their new record, "1000Hp."
Lead by front man, Sully Erna, the band ripped through a fifteen song set that mixed classics from their extensive past, as well as songs from the new record. It is always tricky for a band of Godsmack's caliber to fit new stuff into their show without losing the crowd in the process. Godsmack not only fit it in, they created a seamless set list that rocked from start to finish. As a matter of fact, the "new stuff" provided some of the best moments of the night. The band opened their show with "Generation Day" off the new disc and got the crowd into it right away. The new track, "Locked and Loaded," was this reviewer's personal favorite of the entire show (How'd you like that one Frank?).  In all, five songs from "1000Hp" were represented in the set list. This speaks very highly of the material that the band put on the record. It was obvious these songs have revitalized the band as the energy of the members was undeniable while they were playing the "1000Hp" material.  Drummer Shannon Larkin had an intensity to him all night, and served as the epicenter of the hurricane of sound that swept across the Riverbend stage.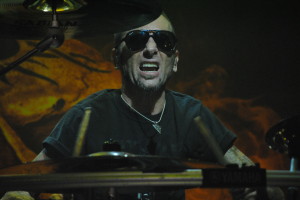 Despite the success of the new material, fans who came to hear their favorite Godsmack songs were not disappointed. The band treated the diehards with gems such as "Keep Away," "Awake," "Voodoo" and closed the show with "I Stand Alone." With a set like this, it was impossible for anyone to walk away feeling disappointed. Tonight's performance was a reminder that Godsmack is a band with serious depth. While they certainly have the material to build a "greatest hits" set , the group is not content resting on their past successes. They continue to make great new songs in the studio, and still perform like that hungry band from 1995 that Erna sings about in the title track from the new record. While some bands are spending the summer saying farewell with the same old same old, Godsmack are making a statement that they aren't going anywhere for a long time.
Check out our Godsmack photo gallery from the show here.
The Rockstar Energy Uproar Festival is just getting started. Check out all of the upcoming dates here and make plans to attend the loudest show of the summer!!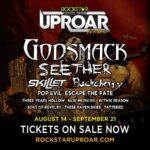 Set List: 8/17/2014 Riverbend Music Center
– Generation Day
– Cryin' Like a Bitch
– Whats Next
– Locked and Loaded
– Keep Away
– The Enemy
– Something Different
– 1000 Hp
– Straight Out of Line
– Awake
– Speak
– Vodoo
– Batalla de los Tambores
-Whatever
– I Stand Alone