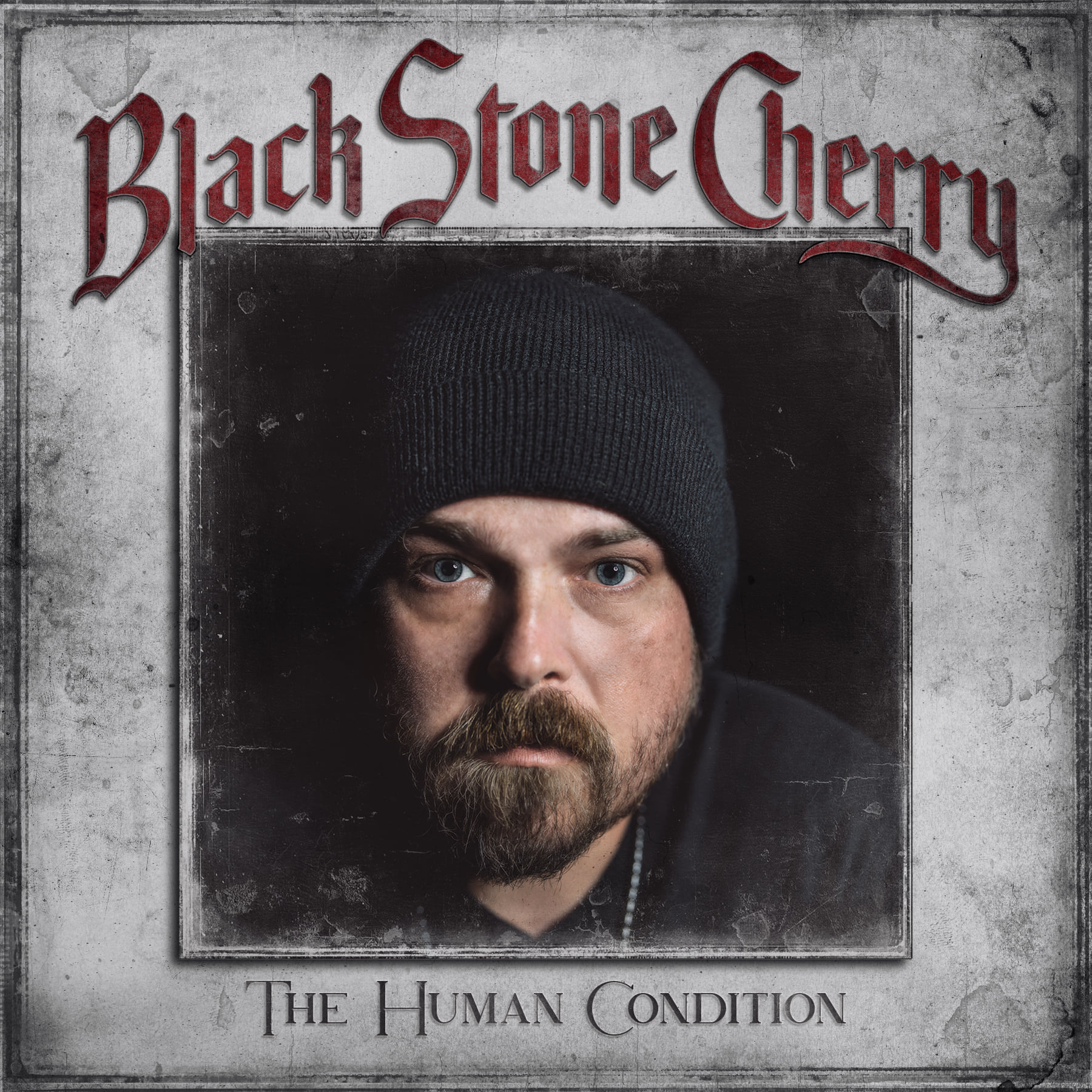 Chris Robertson Talks Black Stone Cherry: The Human Condition
Chris Robertson of  Black Stone Cherry joins us to discuss the band's new record, The Human Condition. If you love guitar riffs, big melodic chorus' and guitar solos, this record is for you. This is the seventh studio album from Chris Robertson and Black Stone Cherry, and it may be the best one yet. In our conversation, Chris discusses how the current pandemic effected the band's new record, and touring schedule. We also talk about the great Eddie Van Halen, Black Stone Cherry's tour with Chickenfoot, and a great story about when the band filled in for Deicide. It's stuff that you do not want to miss. Plus get details on how you can experience Chris Robertson and Black Stone Cherry Live in 2020!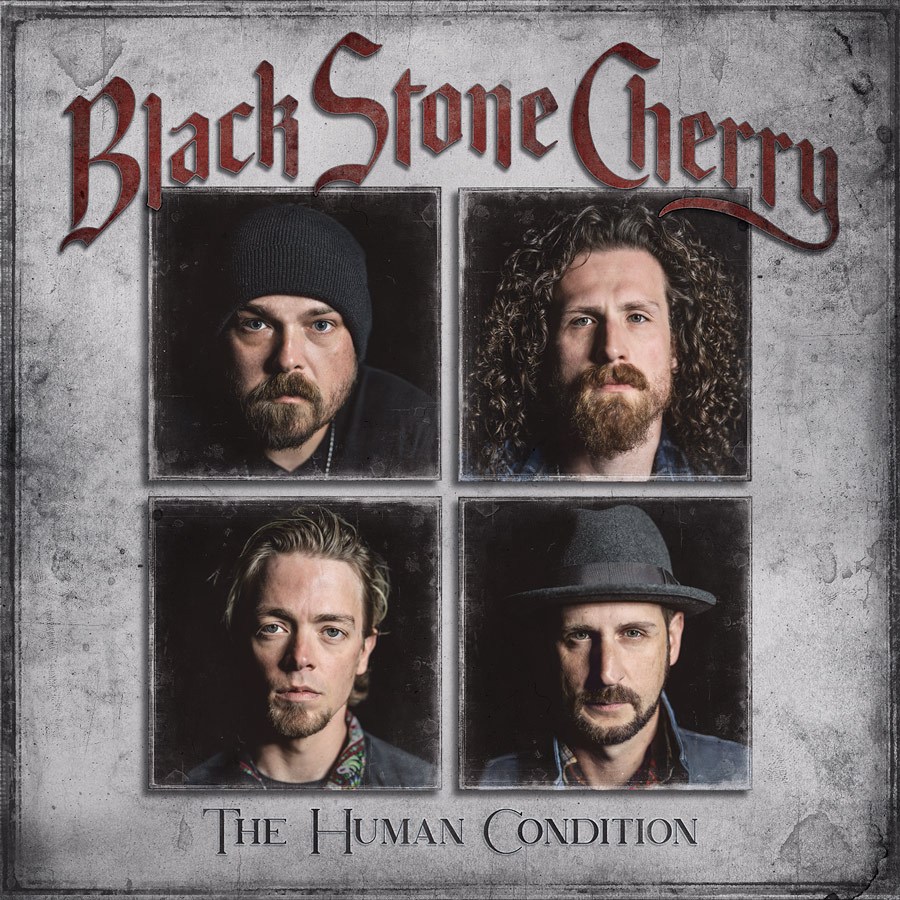 Making The Human Condition
The Music Room: I appreciate you making time out to talk to us today. We're getting ready for the new Black Stone Cherry album, The Human Condition. It's coming out on October 30th. I'm curious, was a record a part of the plan for now before all of this craziness happened, or was it the result of having the past seven months free?
Chris Robertson: We were originally scheduled to record the record in March. That was the plan all along. The part that wasn't in the plan was not being able to tour. That kind of took us by surprise. 
TMR: Were you guys able to stay on schedule and start recording in March?
CR: We went in at the end of February, so we just stayed in the studio. There were only six of us in there. We kept moving our way through. And right when things were starting to get crazy we were finishing up. So, it all kind of worked out. It was different, none the less for sure man.
TMR: That's wild because some of the lyrics are just so perfect for what has been going on. Songs like "Again," and "Push Down and Turn" feel like the perfect songs at the perfect time. And to think that who had already had those done. It fits perfectly. 
CR: Yeah man, "Push Down and Turn" was one of those songs that…it was one of the ones written more so for the new record. "Again" was one of the newer songs as well. But there are songs like "Ringin' In My Head." The first verse and chorus of that song were written three and a half years ago. So, we never know where stuff is going to come from, or where that inspiration is going to hit, or when you're going to finish a song even. For us, that one was several years after we started. 
TMR: I love the intensity of the new record. I love the production and the final mix of the album. The guitars hit you, and at the same time, you can feel the drums. There just feels like there is an extra intensity to this record. Is that a result of anything in particular with how the world is right now? Perhaps The Human Condition?
CR: Man, I think the only thing that we knew for a fact when we went in to make this record, is that we wanted to make a heavier record. We had done a couple of the blues E.P.'s, and Family Tree. They rock, but they just weren't as heavy as some of the other stuff that we had done. So the intensity was one thing that we knew we wanted to bring back to the fold. 
TMR: You guys definitely did that. This is one of the records that you have to turn up and jam. Everything is mixed so perfect. Everything is upfront and in your face. 
CR: Thanks, man. It's funny, our on the road monitor engineer, a guy named Jordan Westfall…we ended up bringing him into the studio just because we knew how much he had been a help live and what is his background was. So we brought him in to engineer the record. He had a lot of great ideas about how to track stuff. He's an expert when it comes to audio production and things like that. He's just over the top. It's absolutely insane. He ended up mixing the record and being the executive producer on the record. He is so detrimental to this album that we had to give him that executive producer title. He mixed the living hell out of that thing. I mixed both blues E.P.'s and Family Tree. I've mixed three of our records, and I'll be the first person to tell you that this new record with Jordan is our best sounding record by far. 
TMR: I know when people hear the record that they are going to know exactly what we are talking about. 
CR: Oh yeah. 
TMR: One of the things I really found interesting on the record was the cover you did of ELO's  (Electric Light Orchestra) "Don't Let Me Down." How did that one get brought onto the album?
CR: Man, we've always done a cover here and there. We're not a cover band, but we enjoy doing covers and putting our own spin on songs. Ben (Wells) brought up doing "Edge of Seventeen" by Fleetwood Mac. That would have been a badass song, but that song is more about…it's not necessarily a full-blown drum beat, it's more about the vocal. We were looking for something a little more driving. That's when the songs start popping out and everyone starts going through their Apple Music or playlists. I stumbled across a couple of different songs. There was an old Bob Seger song we were looking at and a couple of others. Then I just played "Don't Let Me Down" by ELO. We just hit on that, and we were like we can make this song rock. Not just like a rock n' roll song. I mean, we can make it rock as a song. Man, we just kind of did our thing with it and played it the way we would play it. People seem to love it when they hear it. It's just one of those songs.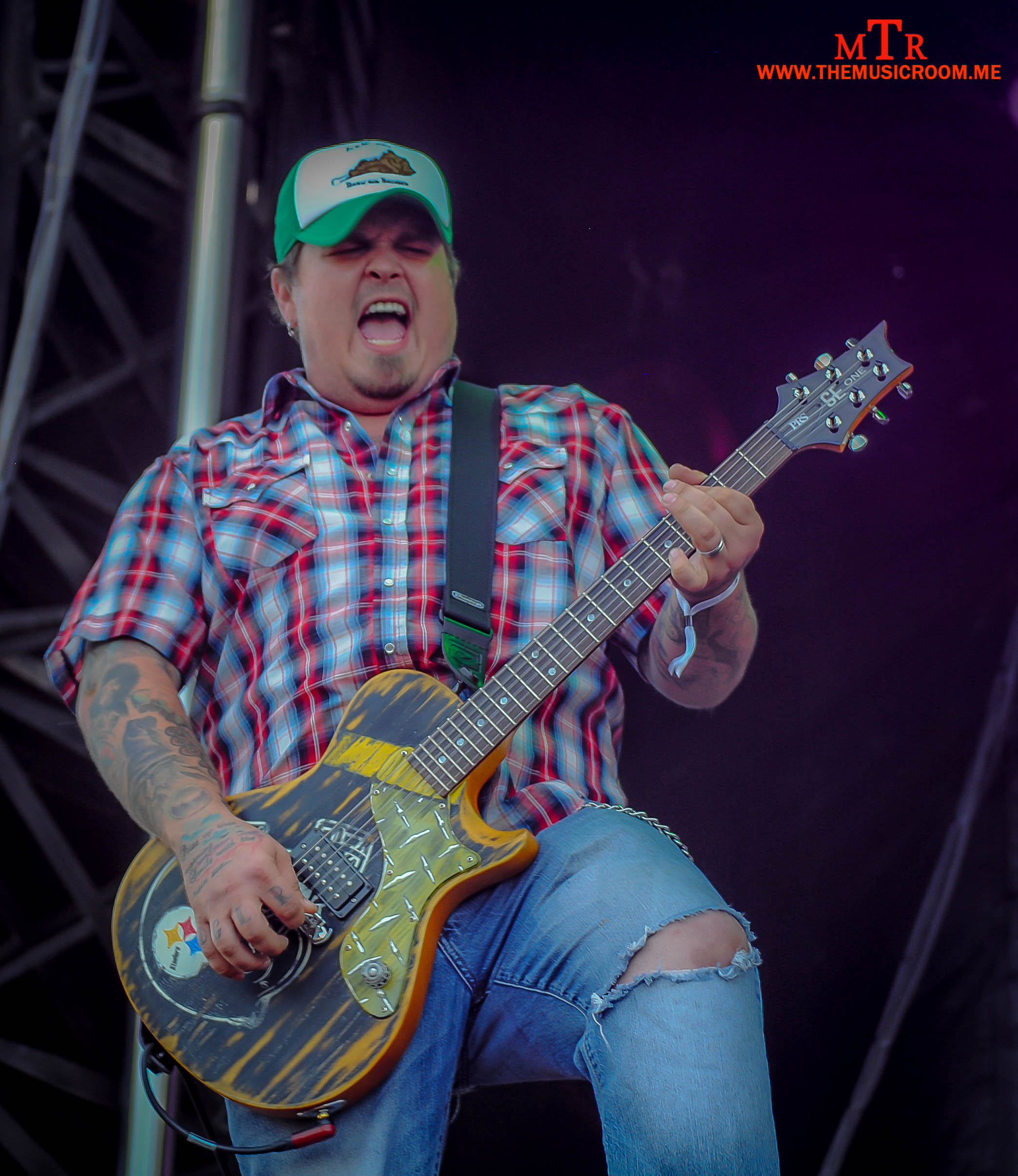 Talkin' Eddie Van Halen
TMR: There is one thing I have to ask you about since we're all rock n' roll fans. The Human Condition is such a big guitar record, and Black Stone Cherry is a guitar band, how has the passing of the great Eddie Van Halen…how did that hit you as a musician and a rock n' roll guy?
CR: Man, I have always been very much outspoken of Hendrix being my guy, and Hendrix is my guy. But the first guitar solo that I ever learned, and the guitar player that made me realize that maybe I could play solos too was Eddie Van Halen. I was listening to Van Halen I. I'm listening to "Running With the Devil" man, and that guitar solo…for a kid just learning to play guitar your like damn, that's a bit much. Then "Eruption" comes on and you're like oh no God, I mind as well quit. But then you keep listening to that record and "Ain't Talkin' Bout Love" comes on, and that guitar solo in that song is just a couple of notes but it does everything that song needed it to. The first time I heard that I thought, I think I can learn this. I learned how to play it and it sparked me into wanting to be a lead guitar player. I don't credit Eddie that often, but Van Halen is kind of one of the unsung hero influences of our band. Anyone who has seen us live can see the Van Halen influence because we just love to have a good time. 
TMR: I was fortunate enough to get to see Black Stone Cherry open up for Chickenfoot up in Detroit. I know Eddie wasn't a part of that, but seeing you guys with Samy Hagar and Michael Anthony was a really cool thing. 
CR: Man, I'll tell you something. That tour was absolutely special for us that we will hang onto for the rest of our lives. When you get to tour with the caliber of dudes like that, we were sitting back learning every night. You're watching the guys that you had posters of up on your walls going on stage right after you… I remember that first night, I believe it was in Denver. We had a great show and we're like, this is amazing. The Chickenfoot goes on stage and proceeds to just wipe the floor with us. We were like, what have we gotten ourselves into? (laughs) It was amazing, because for a bunch of punk kids who had only been out on tour with other bands like us for the most part…to go out with dudes like that who were seasoned players. Not just a band of great musicians and entertainers, but a band of super-human musicians and entertainers. Then you had four hillbillies from Kentucky up there. We had to work for it, you know what I mean?
TMR: You guys definitely held your own. But that had to be a cool moment for you guys for sure. 
CR: That is a tour that we have talked about on every tour that we ever do. We always end up referencing that Chickenfoot tour. Those guys were such class acts and were so good to us. We literally could not have asked to be treated better. It's crazy, but you find that more with the older dudes. The older guys have been through the wringer so they treat people the best nine times out of ten.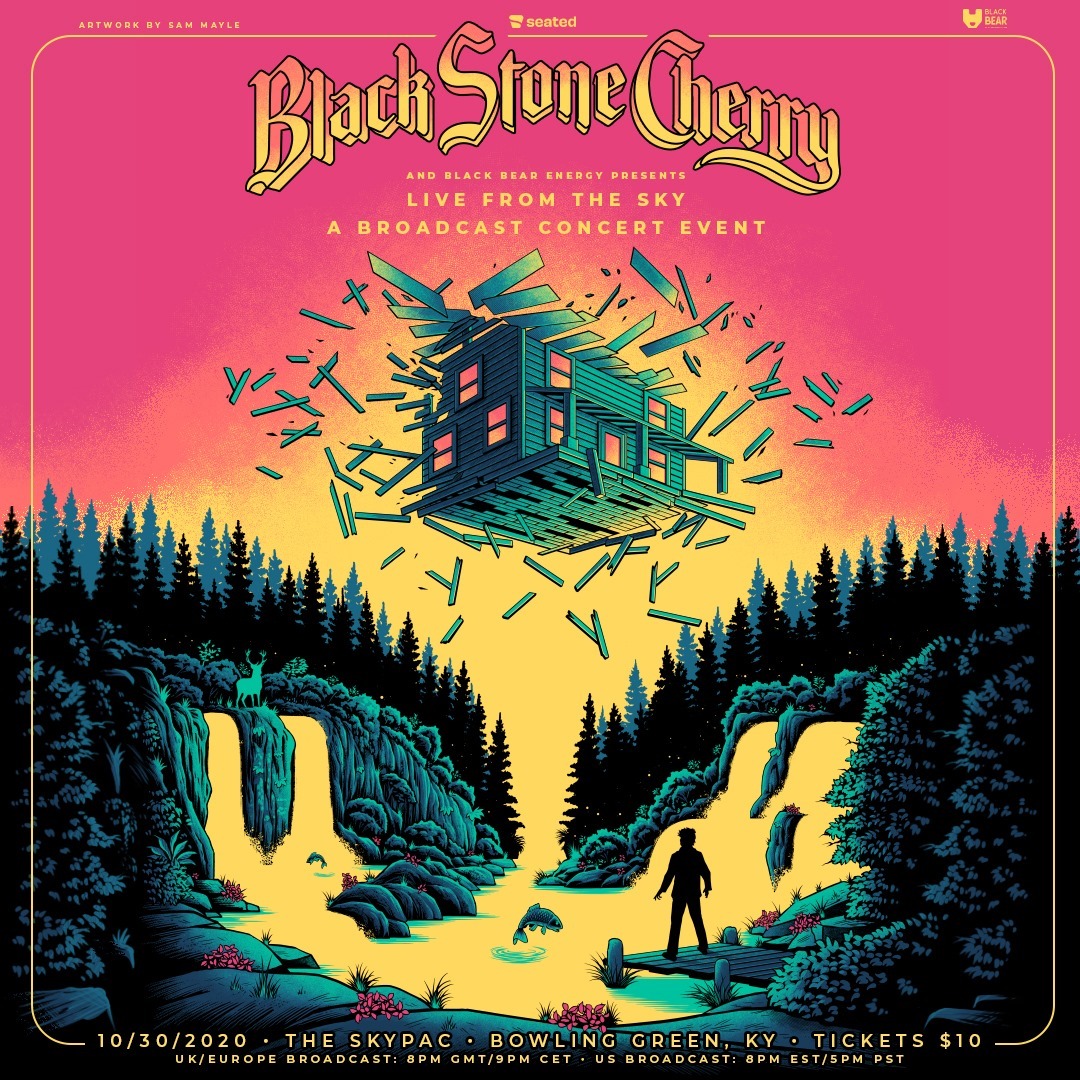 Chris Robertson Black Stone Cherry Return To The Stage
TMR: That is really cool man. Speaking of touring, I know things have been quiet on the live music front, but you guys have some shows coming up starting on October 23rd. How does it feel to be able to play live again?
CR: Man, I am incredibly excited. My voice is on the mend right now. But we are premiering a live concert event, well a broadcast concert event that we've already filmed. Before we got to book the show coming up this weekend and the one in your all's neck of the woods…before we got to book those we were dying to play a show. We hadn't played since February 15th. So we rented out an incredibly beautiful theater, went in and set up, and played a show. We did a really cool setup. It's the Live From The Sky event that we set up. We wanted to go fully live with it, but unfortunately, we are in the middle of B.F.E Kentucky. The internet, even in Bowling Green, a college town…nowhere had the internet quality enough to do a full stream with multiple cameras and that whole thing. So we just went ahead and played a live show. It was totally different playing for ourselves. It's a different kind of look into us that people never really seen before. 
TMR: Yeah, and people can actually start watching that on October 30th, the day the new album, The Human Condition comes out. (Click here to learn how to watch.) That is a really cool way to celebrate the release of the album. 
CR: Absolutely. And then a week after that we are coming to your all's area. 
TMR: That's right. On November 6th you guys are playing River Front Live in Cincinnati, OH.  It's a classic venue that used to be the old Annie's back in the day. 
CR: Oh my God! That's what that is? 
TMR: Yeah, that what that is. It used to be Annie's. 
CR: Dude! I have a great story about us playing Annie's. 
TMR: Oh yeah, do tell. 
CR: We had played Annie's a couple of times. We had played with Jackyl and a couple of other bands. A great guy named Gary Covish(?) was booking us on a bunch of gigs back in the day. He had booked us with Anthrax, Grand Funk Railroad, and a bunch of other bands. You could see us kind of fitting in one way or another, Anthrax being the heaviest. But we could play with Ted Nugent, Grand Funk, and those other bands and fit in very well. So Gary calls us up one weekday afternoon and says fella, you all want a gig? We were like, hell yeah we want a gig. He said okay, come on up tomorrow night. I got you a thirty-minute opening slot. We show up and it's us, Zeke, and Superjoint Ritual. We had taken the place of Deicide, who had been thrown off the tour. 
We walk on stage and the first thing we hear is…Ben had on a cowboy hat and we all looked like we do now. We walk on stage and it's just a bunch of 'what's this bunch of Lynyrd Skynard looking crap?' People were just screaming at us. We kick into the first song, it was "Creek." There was a guy in a Cinderella shirt screaming up about how much we sucked. We're not a rock n' roll band. We're not heavy. I was like man, you understand that I love Tom Keifer as much as anybody, but you're screaming at me about not being rock n roll and you're wearing a princess name on your shirt. The guy went nuts. But it was the weirdest thing to have us, who are fairly southern sounding, on a bill to replace Deicide. If you have never heard of Deicide, look them up. Then you will understand why it was such a weird night for us. But Annie's…man, I haven't been there in years. 
TMR: It turned into a hip hop club for a while. Then the people bought it and made it Riverfront Live. They are doing a great job with it. It should be a great night. 
CR: That's awesome man.
TMR: It's going to be a little different with all the social distancing and all of that, but it's a great sign to see live rock n' roll coming back. 
CR: Dude, I can't wait!
TMR: The new record, The Human Condition will be a week old, so people can get the record and get ready for the show. Are you going to be playing some of the new stuff in the set?
CR: I'ms sure we'll be doing three or four new songs.
TMR: Awesome. We'll I am really excited about the album. It is killer. And like I said, the return of live music. It's good to get things moving again. 
CR: Thank you for the kind words on the record. We are more than ready. We just have to do it when everybody feels safe. 
Thank you Chris Robertson of Black Stone Cherry for joining us in The Music Room!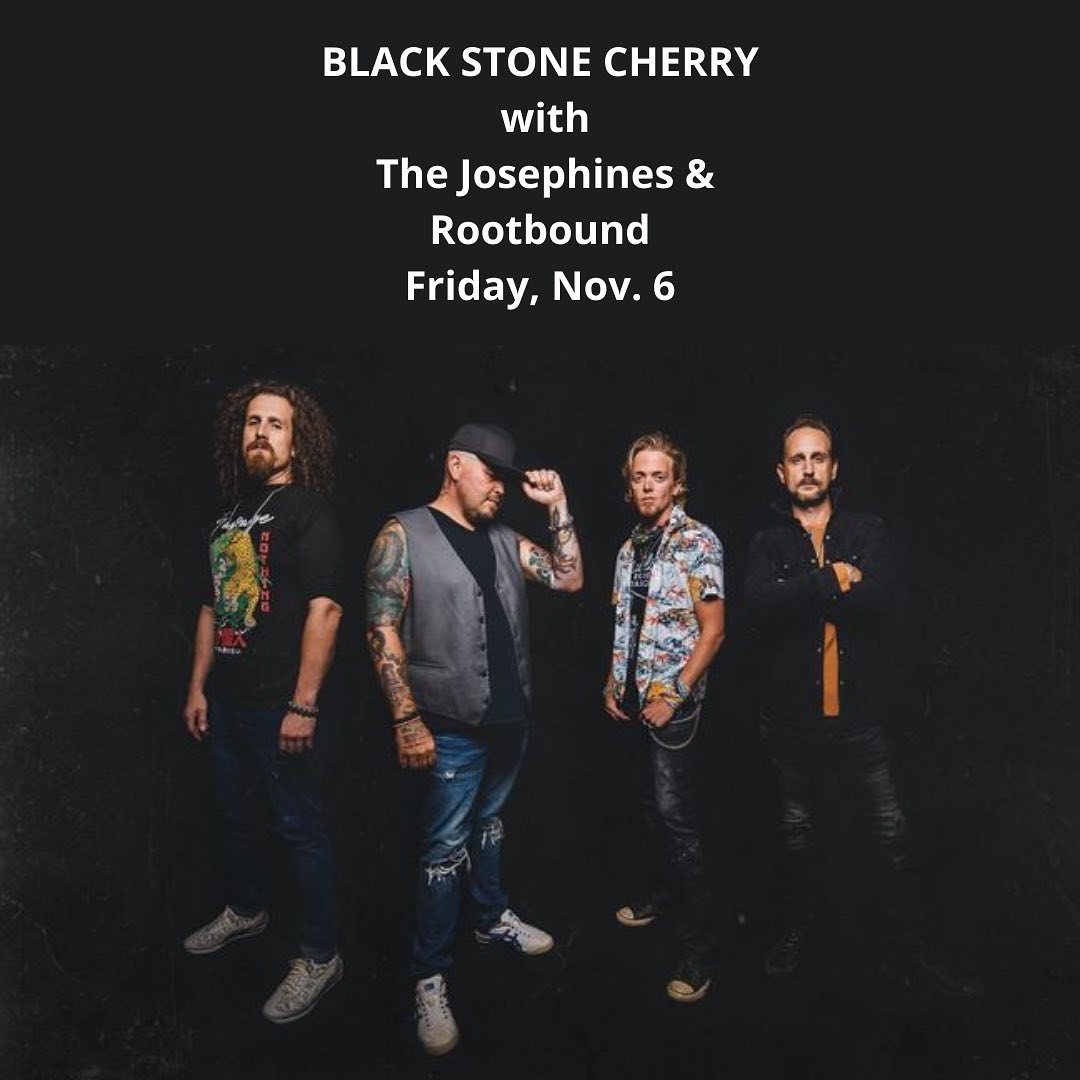 www.facebook.com/blackstonecherry
www.instagram.com/blackstonecherryofficial
www.YouTube.com/BlackStoneCherry