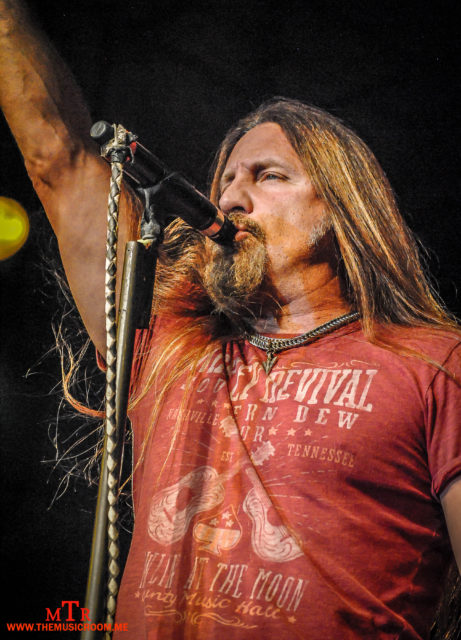 Twenty-five years ago a new band burst onto the rock n' roll scene. They were loud. They were rowdy. They were…Jackyl. Their self-titled debut record was a foot to floor, high energy dose of rock n' roll with the guys own sense of southern…charm. That record also introduced the chainsaw to rock music. For over two decades Jackyl has continued to release new music and tour the world while always sticking to their guns. To celebrate their silver anniversary the band has released a retrospective album called "Jackyl 25." The guys will be playing Bogart's here in Cincinnati, OH on Tuesday, November 21, 2017. Jackyl frontman, Jesse James Dupree was kind enough to chat with me about Jackyl's past present and future, as well as his other interests outside of Jackyl. So get yourself ready for a loud and rowdy night with Jackyl and enjoy my conversation with Jesse James Dupree!!
---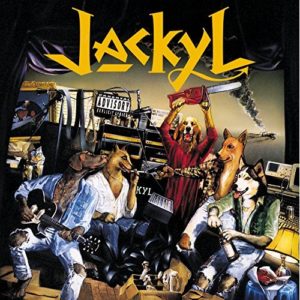 The Music Room: Hey Jesse! Thank you so much for taking the time out to do this. First off, let me say congratulations on twenty-five years of Jackyl. That is a huge accomplishment for a band. It's special for me too because I can remember being fifteen years old and getting that first record on cassette. I'm curious, if you can take yourself back that far, did you ever dream that the band would take on the life that it has?
Jesse James Dupree: It really has taken on a life. I'm not just exaggerating things. For this universe that's been built and created around us, it's pretty amazing. You know, over the years all of the things that we've gotten ourselves into. It's a phenomenal list of things that we've been able to be a part of and facilitate. It's a trip. It happened so fast. We're still looking forward and adding chapters. I don't see it stopping anytime too soon. I don't want to jinx myself. People ask me all the time if I think I'll be able to stop pretty soon or retire from playing. Have you ever looked down at that appendage that you have between your legs and say "I think I've used that thing enough, I think I'll have it removed?" 
TMR: You guys did have a lot of cool things happen along the way. One of the things that stands out to me is that pretty early one you guys got taken out with Aerosmith. What was it like touring with those guys?
JJD: It was a hugely beneficial thing for us because it put us in front of twenty plus thousand people a night. We would go out and leave a damn stain on that stage that Tyler (Steven) had to go stand in after we got finished. I'm saying that with all respect because Aerosmith is still Aerosmith. I'm just saying in those situations it makes everybody raise their game. We stayed out with them for almost two years. We were young and it was such a new experience…not just a great experience, but a new experience. So we were sucking it up and loving it. We were giving it everything we had. We would go out with them for six or eight weeks the somebody else would go out with them. Then they would call us to come back out. We were on and off and then they ended up just keeping us out there. 
I was talking to their manager and he said it looks like you are going to be staying out with us. I said that you keep bringing us back and he said well, that's Joe Perry. He said Joe Perry is the reason why you guys keep coming back. I went "really?" and he said yes. One night we were hanging out at the venue by catering and Joe was hanging there talking. I told him that I know you're the reason we keep getting brought back out and I just want to say thanks, it's been a blessing. And Joe said it makes Steven have to work. That was the greatest compliment ever. There are still people to this day that come up to me and say hey, I saw you on the ZZ Top tour or I saw you on the Aerosmith tour. They remember it because it was a magical time. Rock was just kicking so good. We were on our stride coming out of the gate, and of course, those guys were at the peak of their career. It was just a great experience.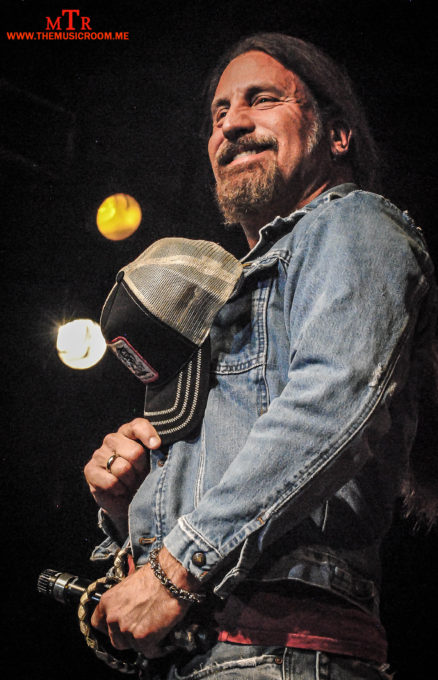 TMR: It's certainly one thing to open for a band like that, but fast forward a few years. I remember being at Dayton's Hara Arena in 1997. It was the opening night of the "Cut the Crap" tour and out comes Brian Johnson (AC/DC) to play with you. It was your set. You weren't opening for him. He came just to play with you guys. What was that like for you and your career to have a guy like that come out just to play with you?
JJD: It was surreal. You know, you have the lead singer of AC/DC staying at the house and in my studio. You get so relaxed around him so quick because he's just a regular guy. Then all of the sudden something just triggers you to think this is the dude who sang "Black In Black." (Laughs) Everybody remembers where they were when they heard "Back In Black." Having Brian's endorsement and his thumbs up and his participation in singing with us on "Locked and Loaded," that is its own induction into something…you know what I'm saying? Its a validation and a reward. they do not make a trophy or a museum to encompass what that means to us. 
TMR: I'd like to focus on Jackyl internally for a moment. I think one of the cool things is that you still have the foundation after all of these years with you, Chris, and Jeff. What is that relationship like and how have you guys managed to hold it together and keep Jackyl moving forward? Describe for us your relationship with the Worley brothers. 
JJD: It's kind of crazy because we've never afforded ourselves…not by design but because of the way it's worked. When we are together we are together. We've never afforded ourselves the chance to not be up underneath each other. When we tour, we want to work every night. We're not like some bands that say hey, we want a day off every other day or two days. I don't baby my voice. For me, I get this son of a bitch jump started and I got to keep it moving (laughs.) It just gets stronger every night. I've been very blessed by that. So what we do it, we play. Then we get on the bus after we play and we drive all night. So we're on the bus after the show going down the road until we crash out in our bunks. Then we wake up the next morning together and we're at the next gig. We'll get up and we'll all go to the gym together. We eat lunch together. Our lifestyle has really been molded. We're just always together. Again, not by design. That's just the routine we all kind of fell into over the years. It's that, and I don't think anyone else would put up with us. 
TMR: That can drive so many bands apart, the being together all of the time. I think that says a lot about that relationship within the band.
JJD: I mean we laugh. It's non-stop. It's silly sh!t. It's just non-stop insanity.
TMR: I have just one more piece of history to touch on. It relates to us here in Cincinnati. We are looking forward to seeing you at Bogart's on Tuesday, November 21st. It's become a yearly tradition to have Jackyl play this time of year. It has been at Annie's and at Bogart's. But things did not get off to a great start. I believe it was back in '93 and you guys were opening for Damn Yankees and they threw you in jail that night. 
JJD: The Gardens are very strict. They didn't want Ted Nugent to set his bow and arrow on fire and they didn't want me to moon the crowd. We both defied the request to not do those things and we both ended up in jail. I'm sitting in jail…and I had been in there a while, and I hear Ted's voice. I was like why the hell would Ted be coming to get me out of jail? (laughs) 
TMR: As a fan, I was so worried that after that Jackyl would never want to come back to Cincinnati. But you guys have become so important to the rock fans in this city. I'm so glad that you were able to look past that and keep coming back and see us every year.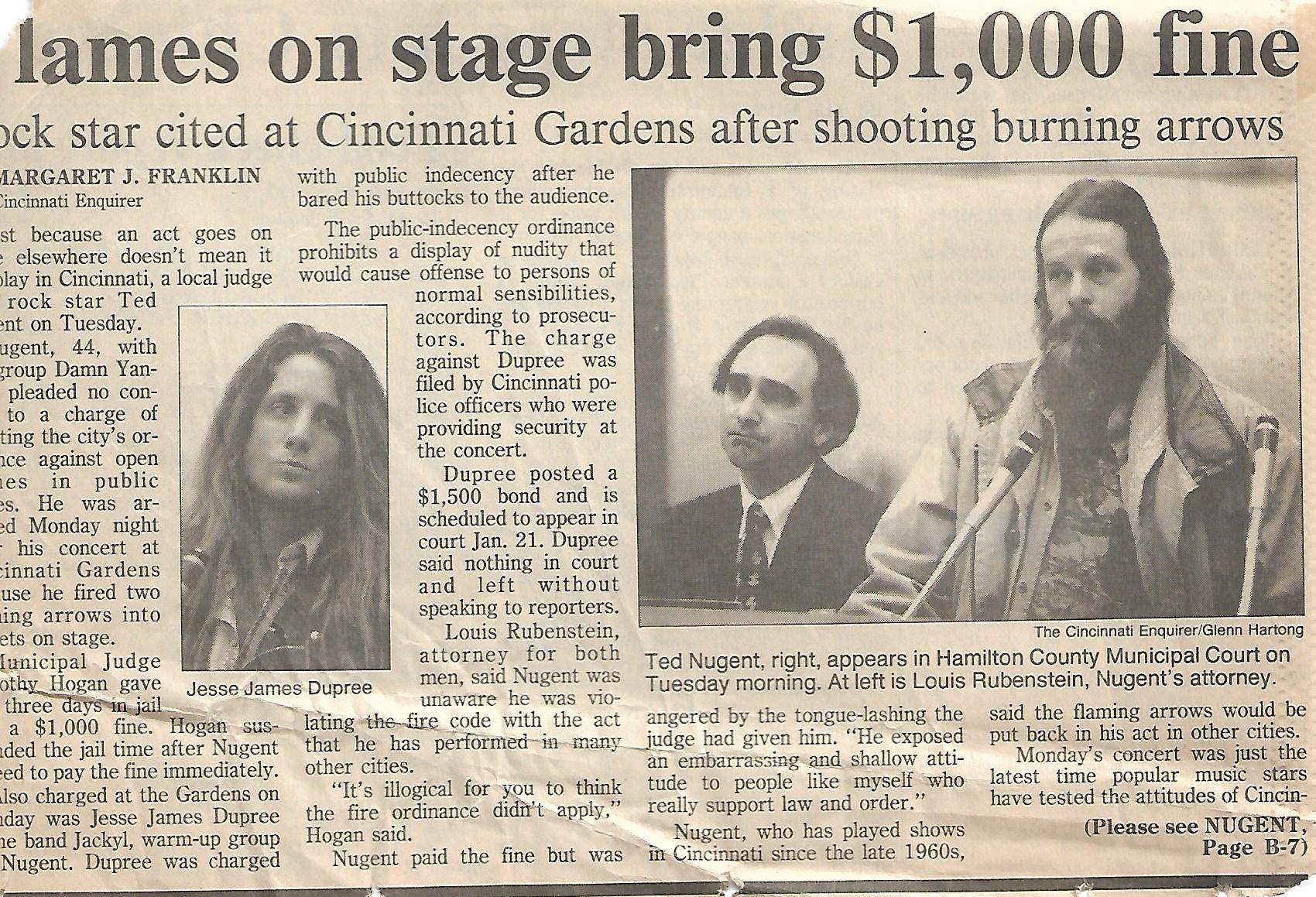 JJD: Well prior to us doing the first album we cut our teeth playing in Cincinnati at Annie's and other places up in Dayton. That area embraced us. the shows weren't really different from before we had an album out and after we had an album out. When we come to Cincinnati, its the same as it ever was. We acknowledge that and appreciate it. 
TMR: Jackyl is still firing on all cylinders, but stay busy with other projects. Jesse James Spirits, Mighty Loud Records…is there anything you want to tell us about the spirits? I know you have the bourbon and the honey and spiced brands out. Is there anything you want to tell people about that?
JJD: Ohio doesn't have the honey bourbon because the state just hasn't approved it yet. We have the spiced and regular bourbon. They will be serving it at Bogart's. It's kind of the official bourbon of Bogart's now. The bourbon is doing great. I've been fortunate to diversify and do different things, but Jackyl is still my number one love. We do have the campground out in Sturgis. Everyone can check out www.pappyhoelcampground.com to make reservations to come party with us at the Full Throttle Saloon in Sturgis. 
TMR: With having Mighty Loud Records now, things have changed since the big record company days. Do you like things better now since they are less corporate?
JJD: I miss those days, I really do. You have artists who bitch about it. When it worked for you, you loved it. If it works against you, you hate it. It's like anything in life. We were blessed enough and fortunate to have it work for us.
TMR: I just finished up reading Bruce Dickinson's (Iron Maiden) book. Do you have any thoughts about ever writing a book and putting your tales out there?
JJD: Jeff Worley has written a book. It's called "Jeff Worley: No Filter." You know, at some point I may sit down and do a book. I don't know if all of our stories would align the same (laughs.) 
TMR: Well Jesse, I can't tell you how much I appreciate your time. Your music has meant a lot to me over the years. It's been great talking about twenty-five years of Jackyl. I'm looking forward to seeing you guys at Bogart's on November 21st. I hope for nothing but the best for you in the future. 
JJD: Thank you so much.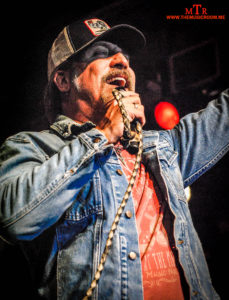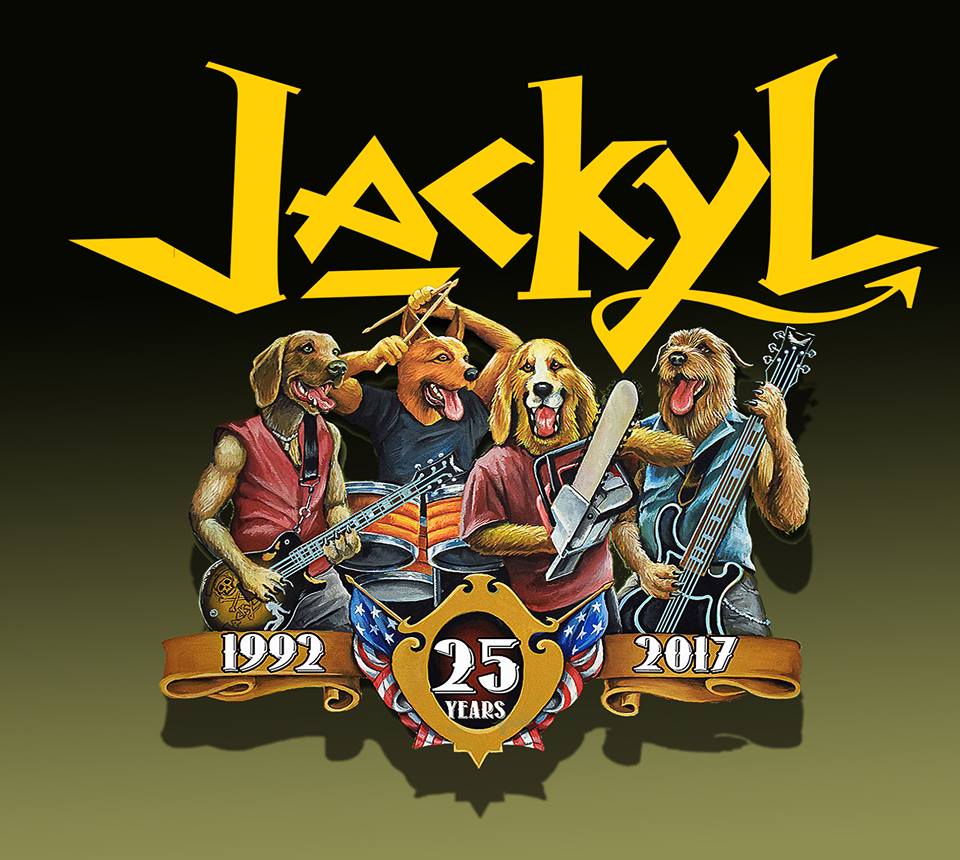 www.facebook.com/OfficialJackyl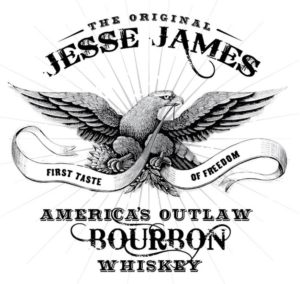 www.facebook.com/jessejamesspirits/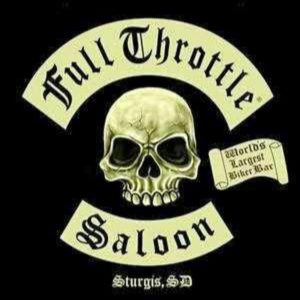 www.facebook.com/OfficialFullThrottleSaloon