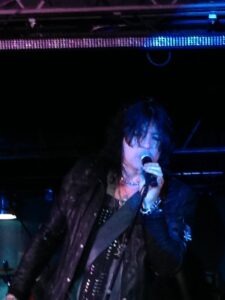 Tom Keifer brought his "The Way Life Goes" tour to Inner Circle in Cincinnati on Thursday night. Known to most as the voice of the rock band Cinderella, Keifer has been on the road for the past year in support of his first solo release, "The Way Life Goes." The night also marked the return of true hard rock to the club known to most of us as Annie's. It was a night that brought back lots of great memories.
The show itself was a perfect blend of cuts from Tom's solo record and Cinderella hits. The two blended perfectly for one amazing set list. It was clear from the beginning of his set that this was not going to be a phoned in show. Keifer worked the crowd right out of the gate. By the end of the night he was covered in sweat and the crowd was eating out of his hands. Considering the fact that Keifer has undergone major vocal issues over the years, including paralysis of his left vocal chord, his voice sounded just as good as it did in Cinderella's prime…if not better.  His guitar playing was also in fine form for the Cincinnati crowd. Though he was not backed by the boys in Cinderella, his touring band did a fantastic job keeping up with the energetic front man. A special moment in the evening came when Tom's wife, Savannah, came out and joined him on the track, "Ask Me Yesterday, " from his solo record and a stripped down version of the Cinderella classic, "Don't Know What You Got." With his fifteen song set, Tom Keifer made a statement. He is neither living off his past, nor is he hiding from it. He is very much a relevant artist who has a long career ahead of him.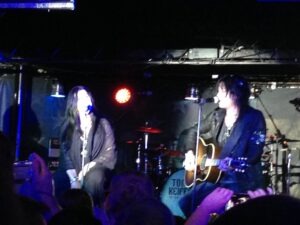 Although the venue has been known as Inner Circle for quite a while now, on this Thursday night they were at Annie's. There has been a movement to bring rock back to the small club on Kellogg Ave by hosting rock shows on the first Friday of each month. These shows feature tribute bands to such groups as Poison and Motley Crue. Tom Keifer was the first nation act to play Annie's since Jackyl in November of 2013. I don't know if the turnout on Thursday night was enough to solidify the return of rock to the club, but I certainly hope it was a step in the right direction. All I can say is book the shows and The Music Room will come, along with the rock n' roll faithful of Cincinnati!!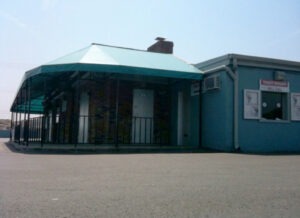 Tom Keifer Set List – June 19, 2014 Annie's/Inner Circle
–          Night Songs
–          Not Enough
–          A Different Light
–          Save Me
–          Heartbreak Station
–          The Flower Song
–          Ask Me Yesterday
–          Don't Know What You Got
–          Nobody's Fool
–          Solid Ground
–          Cold Day In Hell
–          Coming Home
–          Shelter Me
–          With A Little Help From My Friends
–          Gypsy Road