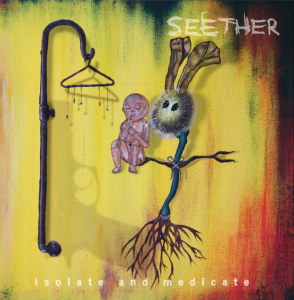 Hard rock favorites, Seether are back with their new record "Isolate and Medicate." The last release from this powerhouse trio was a greatest hits package released just last year. For many bands, a greatest hits record is pretty much the period on the end of their career. This is thankfully not the case for Seether. "Isolate and Medicate" is a big, beautiful and brutal record. It is dynamic and finds the band growing in leaps and bounds.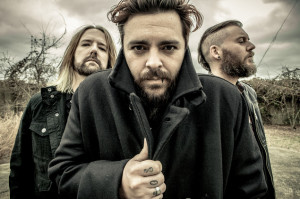 Having the support of a new record label (Concord/Bicycle), as well as having Brendan O'Brien back in the role of producer, the band seems renewed with laser sharp focus. O'Brien has managed to bring out outstanding performances from the three individual members of the band. Shaun Morgan vocals and guitar are as ferocious as they were on the band's debut release, "Disclaimer." Dale Stewart handles bass duties and really shines with his backing vocal on the record. He has found ways to bring his vocals from the background to make a large impact on the overall sounds of the songs. And then there is John Humphrey on drums. As previously stated, all three members are in top form on this effort, but Humphrey is the MVP of this record. From start to finish, the drum work on this record is brutal. Humphrey is hitting harder than he ever has, and provides the perfect canvas for Morgan's guitars and vocal assault.
One big thing that Seether has managed to do with this record is take risks, while also staying true to their sound. An example of this is the song "Same Damn Life." The song finds the band experimenting with falsetto vocals. It is a sound that is completely different than anything I have heard on a Seether record before, yet the foundation of the song is undeniably Seether. To their credit, this is nothing new about the band. They have never been content making the same record twice.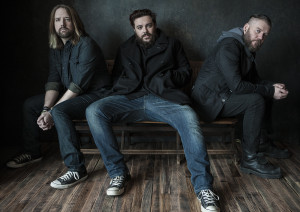 Despite the renewed energy and passion, do not think that Seether has made a happy record. "Isolate and Medicate" is a volatile record with themes of betrayal, revenge, regret, and just being plain pissed off. But let's face it, no one does moody like Seether. The title of the first single from the record, "Words as a Weapon," sums up things quite nicely. While the record is solid from top to bottom with no filler, there are some standouts. "My Disaster" features the most crushing guitar riffs from Morgan to date, which is saying something.  "Suffering it All" and "Nobody's Praying for Me" are also stars of the record.
With the greatest hits record behind them, "Isolate and Medicate" marks the beginning of a new chapter for Seether. They are knocking the door off the hinges and reminding everyone just how powerful they are. If there was any doubt in anyone's mind, this band is going to be around for a long time to come.
Catch Seether on the 2014 Rockstar Energy Uproar Festival tour this summer! Click here for dates and ticket info.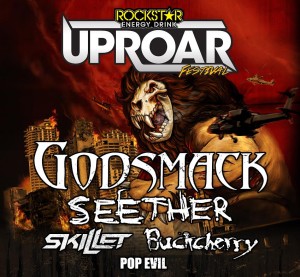 www.twitter.com/SeetherOfficial