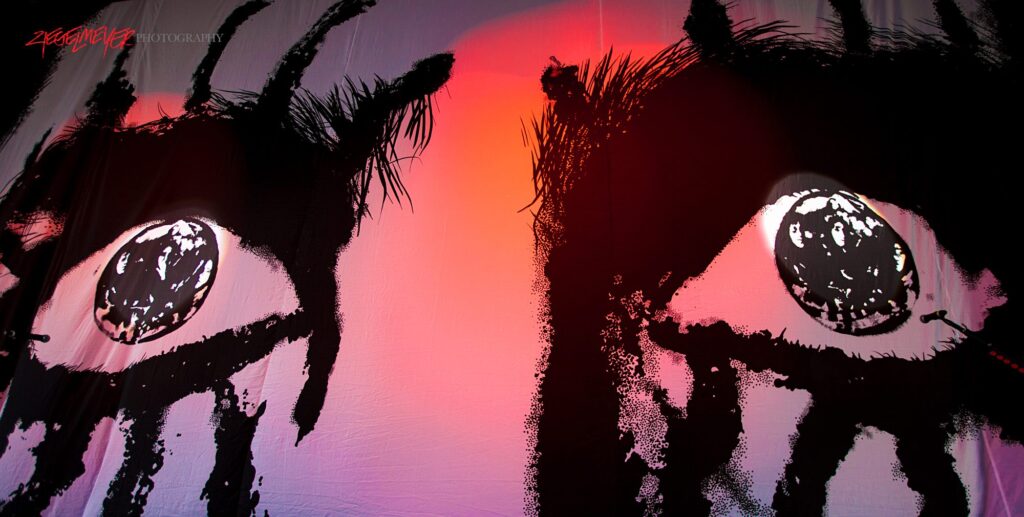 Despite what the classic song says, school was definitely in session this past Sunday night at Riverbend Music Center and Alice Cooper was doing the teaching. The iconic singer and his hard working band put on a fifty minute clinic on how a rock n roll show should be done as they played opening act for Motley Crue.  The band ripped through a twelve song set of hard rock classics, "No More Mr. Nice Guy", "Eighteen", "Billion Dollar Babies" and "School's Out." The music  alone could have been more than enough to win over the Cincinnati crowd, but Alice brought all the theatrics that he has become famous for over the years. There was the python wrapped around his shoulders, the gigantic Frankenstein walking across the stage, and of course the guillotine beheading. It all made for a fantastic stage show without taking away from the music.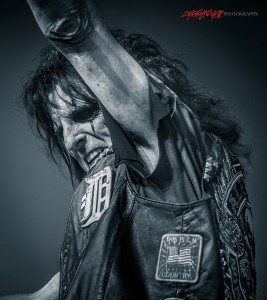 While the sixty-six year old legend has never been in finer form, this was certainly no one man show. The whole band was made of formidable players. Their band featured a triple threat guitar arsenal made up of Ryan Roxie, Tommy Henriksen, and new comer, Nita Strauss.  The three guitarist came together and created a sonic wall of thunder.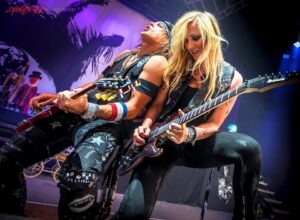 Rounding out the band was Chuck Garric who's passion for the music was entertaining to watch itself, and Glen Sobel on drums. It was clear watching this band that no one was going through the motions. Each member was giving their all and loving what they were doing. Alice Cooper has certainly learned a few things over the years. The combination of classic songs, theatrics, and talented band members not only won over the Cincinnati crowd…it stole the show!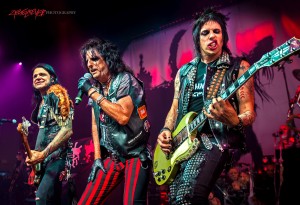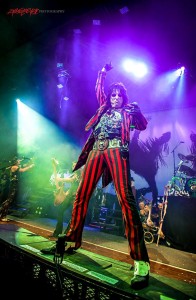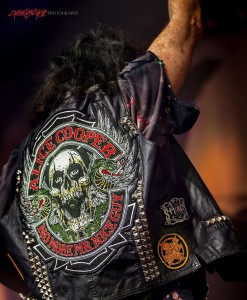 Check out all of Ziegelmeyer Photography's shots from the show here!
 Alice Cooper Set List
– Hello Hooray
– No More Mr. Nice Guy
– I'm Eighteen
– Billion Dollar Babies
– Poison
– Dirty Diamonds
– Welcome to My Nightmare
– Feed My Frankenstein
– Ballad of Dwight Fry
– Killer
– I love the Dead
– School's Out