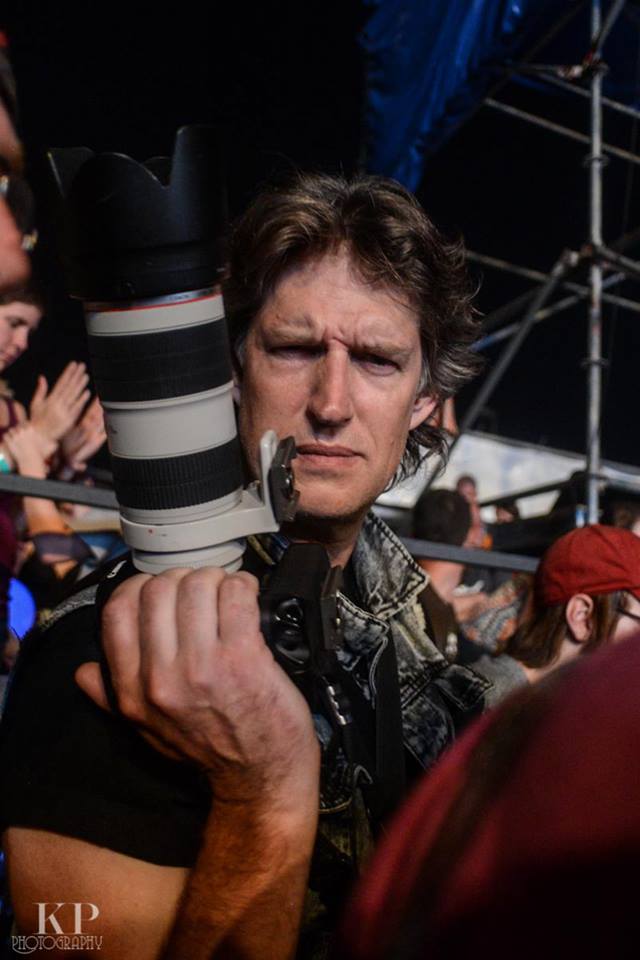 If a picture is worth a thousand words, then Steve Ziegelmeyer must have some amazing stories to tell. You see, Ziegelmeyer has taken pictures of some of the biggest names in music, from B.B. King to Marilyn Manson. If you have been to a concert at Riverbend or Bogart's lately, there is a good chance you have seen Steve snapping pictures. He is not hard to recognize, he is the guy with at least one large camera hanging from his neck.  There is also a good chance that you have seen his work if you have read some of the stories on this site.
I first became familiar with Steve Ziegelmeyer' s work after a friend shared one of his photos from a Slash concert that I had attended at Bogart's.  I was amazed at the shot that he had captured of the guitar hero. Steve describes his goal of his pictures , "People react to those shots because it puts them in a place where they weren't." How true that statement is. Even though I watched the show from the back of Bogart's floor, I was immediately transferred to the front row, right underneath that famous top hat! After seeing his shots from the Slash show, I was curious to see what other bands he may have shot, so I went to ziegelmeyerphotography.com to check out his other work. I was blown away. I was convinced that this guy must have been taking pictures for decades in order to get this kind of body of work. Turns out I was wrong.
When I had an opportunity to sit down with Steve to discuss his photography, I was surprised to learn that he didn't get into photography seriously until 2006, and that he didn't start shooting bands until about two years ago. So, what caused him to pick up the camera and start shooting? Well, there are a couple different reasons. The first was that nobody else could take the shots that he needed or wanted and the second being the introduction of digital medium to photography.
Ziegelmeyer attended Art School at Central Academy for two years, and has worked as an Art Director since the mid '80's. It was during this time that Stock Photography was commonly used by companies because of its affordability.  Ziegelmeyer explains that while it was good for his clients, it was frustrating for him as an Art Director. He goes on to explain that he would have an idea of what he wanted, and then have to find a pre-existing shot to capture that idea as closely as possible.  On a particular project, he had worked for hours trying to find a shot of a hand holding an iPod. After a long search and little success, Steve picked up his Cannon A20, 2 megapixel camera and shot it himself. It was cheaper than paying for stock photo and he got the exact shot that he wanted. From there he started to buy better equipment, refining his techniques and began to create better photos. When his clients found out what he was capable of, they began using his shots. Steve states that it was a natural process for him. He had developed a good eye over the years and his art director training made it easy for him to transition into being a photographer. He says that the hardest part for him is capturing things in an artistic way. He explains that a great photo has to have emotion and composition.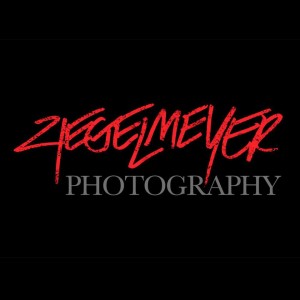 The transition from film to digital was also key in getting Steve to start developing his craft as a photographer. "Digital let me execute my visions start to finish. It gave me complete creative freedom." he explains. He goes on to say that, "with film, it was in someone else's hands and you weren't sure what you would get." He describes photography as a game of numbers, the more pictures that you take; the more your odds go up of getting that great shot.  "When I see guys in the pit standing without their camera to their eye, knowing we only have three minutes to shoot the band, I am always amazed."
That's right…the final product that you see the day after a show on ziegelmeyerphotography.com or on Facebook were taken in a very short period of time. "Three songs, at three minutes. That's 9 minutes. Somewhere in there you get those moments." Ziegelmeyer offers.  He also tells me that sometimes the bigger acts only give photographers one song to get their shots. He explains, "If you take photos and get one good one, you did good." When I ask him what makes a photographer stand out from the rest, he compares it to a band putting out a box set. "Do you need a box set, or just a really good cd?" he asks, "Just show the best."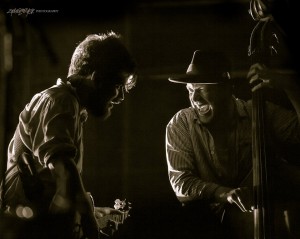 If you are like me, you are wondering how I can get down to the pit of a concert for my nine minutes of picture taking. Well, it's not that easy. Steve explains that he has always been into music since he was a kid, so it was a natural progression for his interest in photography and music to meet. He explains that in order to shoot bands, you have to be credentialed, and until you get that you can't shoot anything big.  Steve's break came from Terri Adams, a friend from school who called on him for help when she was covering an event for TG hair products. As it turns out, the event that Adams called about was being held at the Rock on the Range Music Festival in Columbus, Ohio. TG was a sponsor of the event, and had set up a backstage styling area where they would style artists hair and give them products such as Bed Head and Rock-aholics. It was Steve's job to shoot the bands as they were being styled. In between style sessions, he had the chance to shoot bands like Avenged Sevenfold as they performed on stage. Fin, from the Cincinnati radio station 96 Rock, happened to be at the event and was a mutual friend of Terri Adams. Ziegelmeyer showed Fin some of his shots and he really liked it. Fin then offered Steve shoots at various 96 Rock promoted events. As 96 Rock is a Cumulus radio station, Ziegelmeyer had his first credential. With Cumulus owning six of the big radio stations in town, it turned out to be a very good credential to have. Since then, Steve has also obtained credentials from other media outlets and can now get into most shows in the area.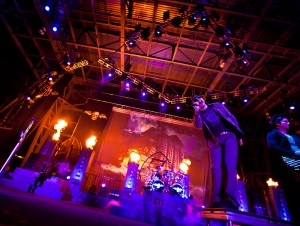 The relationship with Fin also lead to another big break for Ziegelmeyer. One night, Fin introduced Steve to Karen Foley at Bogart's. Foley had just moved from Phoenix to work to take over operations at Bogart's for Live Nation. It turned out that Foley was in need of a staff photographer, and she found her man in Steve Ziegelmeyer. "It's a great relationship. They love getting the photos, and I love the diversity of the bands they get there."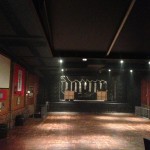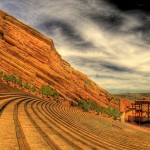 Ziegelmeyer says that Bogart's is one of his favorite venue's to shoot. He explains that since it is small and well lit, the shots always feel close. And since he is the venue guy, he can shoot anywhere in the facility once he leaves the pit. While bigger venues bring in bigger names, they can also be very limiting. At some of the venues, the photographers are walked down to the pit, and escorted right back out as soon as the last second has expired.  Steve says that a lot of times a photographer will lose all track of time, let alone song number as they shoot in the pit because they are in a different zone. He tells me that one place that he would love to shoot would be at Red Rocks in Colorado. He says the venue itself is like a piece of art. The famous outdoor amphitheater combines two of Ziegelmeyer' s passions, music and architecture.
Venue's and time restrictions are not the only potential issues that can make getting that perfect shot difficult, the bands themselves can also throw a cloud of smoke over the lens…literally.  A perfect example of this is shock rocker, Marilyn Manson. Steve describes the first time he was going to shoot Manson.  Everyone warned him that the temperamental singer may spit things at him. That night, Manson made sure to live up to his reputation. After playing the opening number, Manson took a big drink of Red Bull and spit toward the photographers in the pit. Ziegelmeyer explained that he had two $5000 camera rigs that the projectile Red Bull just missed. But Manson was just getting started. After the third song Marilyn produced a dry ice gun and started spraying the photo pit in attempts to obscure photos from being taken. In this case, Steve had the last laugh as he got a great photo out of it. "Sometimes when they are trying to mess you up, you get a great shot out of it."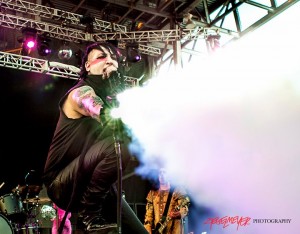 Ziegelmeyer explains that one of the pit falls of shooting bands for him is that there are a lot of bands that he goes in liking, and then comes out not liking due to the way they act. But he goes on to say that there are also some bands that he is not really a big fan of, but comes out appreciating. He says that it is the younger bands that really win him over. He feels that they come out playing for keeps and pour everything out during their time on stage. He says that they are usually very nice and accommodating.  He says that when you catch a warm up band, you may be catching history to come. As far as a dream show that he would love to shoot, Ziegelmeyer answers fairly easily….Springsteen. And not just from the sound board where he usually allows photographers to shoot from. "My dream would be shooting a whole Bruce show the way I shoot."  Steve also has hopes to shoot an entire Kiss show one day. Tommy Thayer, who is now the lead guitarist in the band, saw some Ziegelmeyer's shots of the band and requested some high resolution shots. Thayer suggested that it may be possible for Steve to shoot the show the next time that they come around.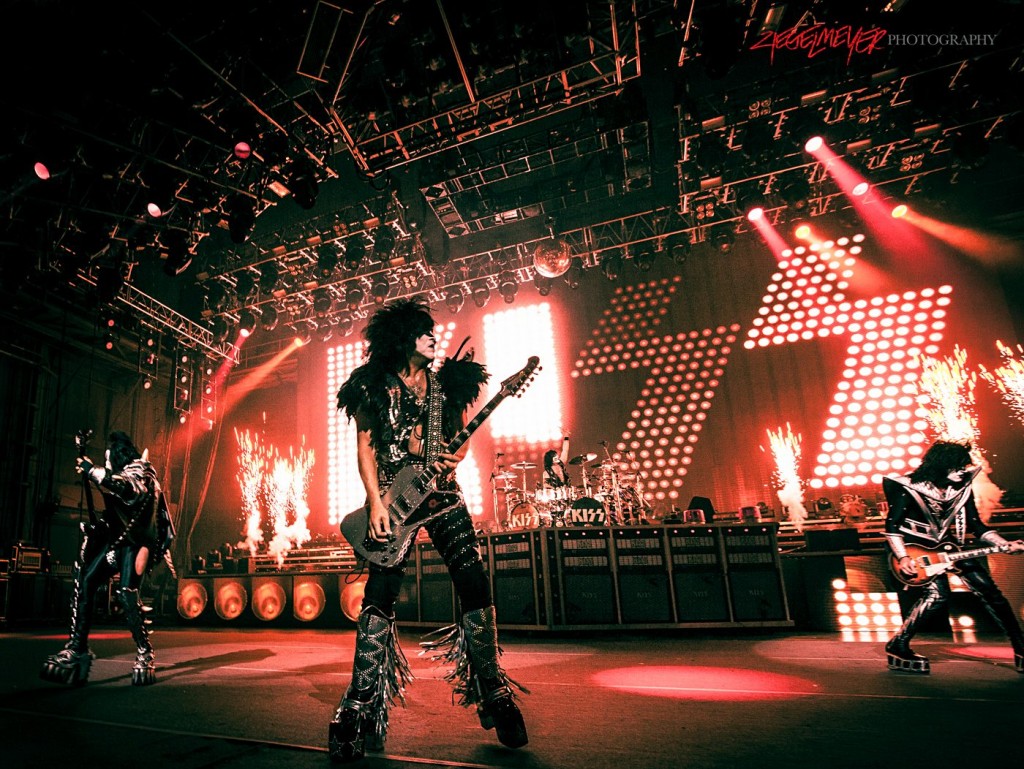 Steve Ziegelmeyer's pictures, as well as his eye have gotten the notice of plenty of artists over the years. In the early nineties he came up with the concept and design of the album cover for the heavy metal band, Chastain's record, "Elegant Seduction." Ziegelmeyer explains how he built the concept for his cover around the wrong album title, but when David Chastain saw the finished product, he used the cover anyway. Steve has also designed album covers for WNKU's Ring series Christmas CDs, as well as had one of his pictures used on the cover of Christian artist, Matt Maher's recent cd "All The People Said Amen."  He most recently designed the cover for Will Kimble's new project, "Rivertown."
Given his large body of work, I asked Steve if there were any shots that stood out as favorites. After some thought he offers the shot of Willie Nelson playing Trigger at The Horseshoe Casino, and B.B. King playing Lucille at Riverbend stand out as favorites of his. "They get you close and right where you want to be. When people see that and respond, that is what I want to do. Get you a step closer to the artist."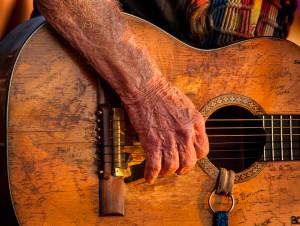 The B.B. King shoot also holds special meaning for the photographer. His cousin, Raeburn Flerlage also shot King back in the '50's in a small club. "Rae's been gone for ten years now. It's a family thing….a family history" Ziegelmeyer comments.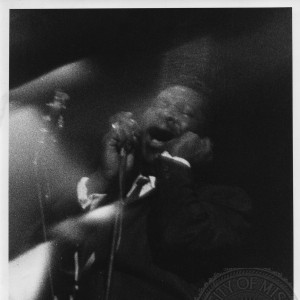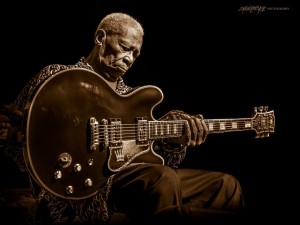 Based on the fact that this web site is about music, this article has focused on Steve Ziegelmeyer "Rock Photographer", but there is much more to him that just music. Another passion for the photographer is nature. He tells me that he enjoys shooting outdoors, whether it be woods, animals or the weather. He is still an art director, but says that almost all of his work these days is in photography. Even his agencies hire him as a photographer.  He also shoots corporate events, including work for Jeff Ruby.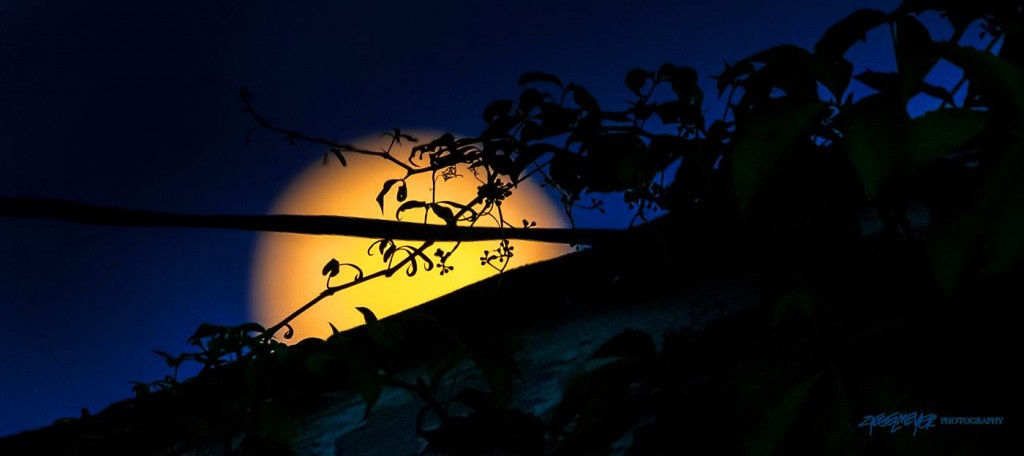 To think that Steve has managed to build this kind of resume in just over two years is just as impressive as the pictures that he has taken. If you have been to a show in the area in the past two years, or maybe you missed one you really wanted to see, I urge you to check out Ziegelmeyerphotography.com. There is a good chance you will find a shot that Steve took that will take you to that show in put you in the very front row.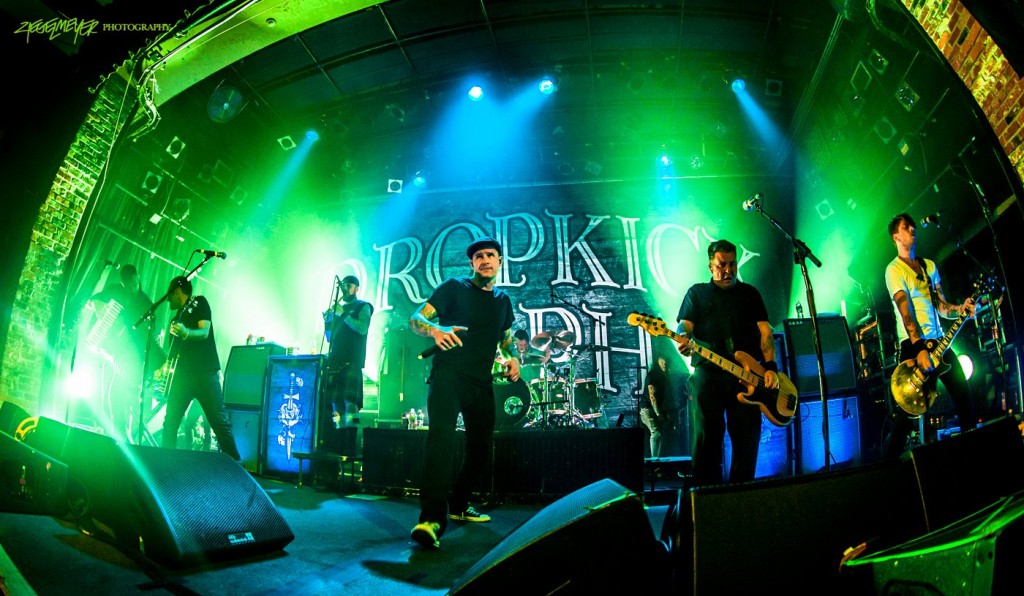 Check out more of Steve's work at www.ziegelmeyerphotography.com and on Facebook at www.facebook.com/ZiegelmeyerPhotography