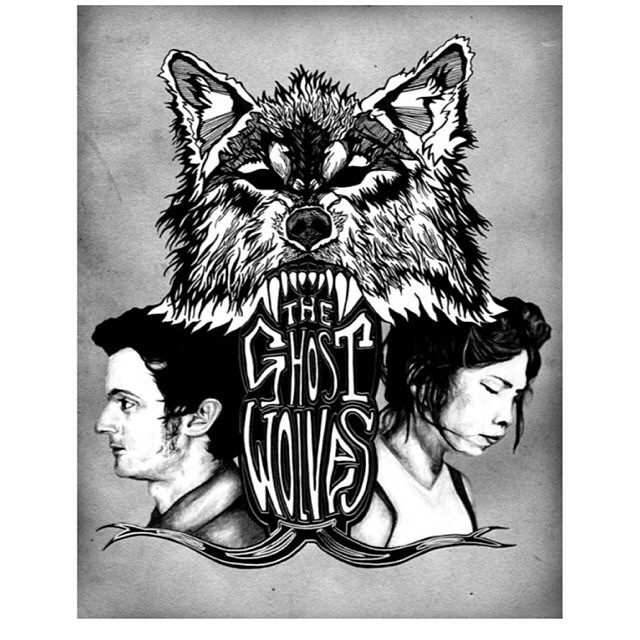 One of the greatest things about The Music Room is the opportunities of discovering great bands that I may otherwise have never heard of. A perfect example of this is The Ghost Wolves. One day I received a copy of their record, "Man, Woman, Beast," for review consideration. I popped the disc in and was blown away. You can read our review of the record here. As if hearing their music was not a big enough thrill, I had the opportunity to conduct an interview with Jonny from the band. I am very pleased to share our conversation with you now. Read about what is going on with the exciting duo, check out their music, and then make your way down to The Taft Theatre Ballroom this Thursday night, September 25th to see them live. They will be a part of this years Mid Point Music Festival when they share the bill with St. Paul and The Broken Bones. This is certainly a show not to be missed!!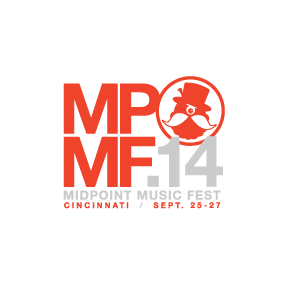 The Music Room: Hi Jonny! Thank you so much for taking the time to talk with us. I know you guys just got back from a tour of Ireland. What was that experience like for you? What was the reception like to the band?
Jonny: We went over to play at Electric Picnic festival, which is the largest music festival in Ireland. It's sort of like their version of Bonnaroo, except a bit smaller at 40,000 tickets. Our friend, BP Fallon, asked us to come over as his backing band – we've done some gigs and recording before, as a special occasion kind of vibe…and this festival definitely qualified as such. BP has been in the rock n' roll world forever – just look him up – and he's now ventured into musical expressions of his own…sort of a cross between singer and poet – very Irish, really…although he's not doing traditional music. We just sort of put our slam and fuzz behind his thing, and it's fun. The gig was great…we played in a giant circus tent and the crowd was really energetic — we only did about 40 minutes…we flew 10,000 miles for 40 minutes … but it was worth it. A really nice way to break into playing internationally, and BP is the finest host —  he and his sister Patricia took great care of us in his home country, showed us around, made us feel very welcome. 
TMR: And you guys will be playing Europe soon too, right?
J: It starts October 1st. We are really stoked to get over to Europe and play in October. We're in 5 countries through the course of the month – – Italy, Germany, Austria, France, and Switzerland — 29 shows in 31 days or something like that. We've only heard great things about the music scene over there. 
TMR: Talk about music scenes. You and Carly are from Austin Texas. I made a Stevie Ray Vaughan pilgrimage down there a few years ago and was just blown away by the music scene. How does living in a city like that influence you two as artists?
J: We're constantly inspired by the music we see here…Austin has always had the vibe of being very accepting artistically speaking – musicians come here from all over the place to be themselves – do their thing, and people tend to listen. A major factor for us is the abundance of clubs who present quality original music – and treat the bands pretty well – places like ABGB, Cheer Up Charlie's, Sweetwater, Continental Club, C-Boys, Mohawk, Blackheart, Gypsy Lounge, The Roost – there are so many. You don't see that everywhere – a lot of cities have music clubs, but they're over run with cover bands and people don't know any better – so they go with it…Austin is very much the opposite of that.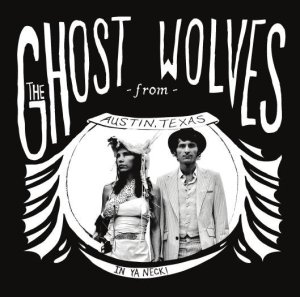 TMR: In case people don't know, you and Carly are not just band mates, you are also married. What came first, the band or the couple? How do you guys manage to balance the two worlds?  You obviously spend a lot of time together, is there a distinction between life on the road and life at home?
J: We have always made music together , since we met – both sides of our relationship seem to overlap, intertwine – we live this band 24/7 – maybe we are in bed after a show and I have an idea about a new video – or at the grocery store talking about our next tour while we shop – it all just kind of gels. We like it that way. It never really stops, although when we are home we tend to play less daily than we do on tour – we focus on other projects, writing, art, merchandising, those kind of things.
TMR:  Your debut record, "Man, Woman , Beast," just dropped a few months ago. I gave our readers my take on the record with my review when it came out. For someone who is not familiar with the The Ghost Wolves, how would you explain your sound to them?
J: Yeah man – thanks for your review, by the way!  We call it stomp and roll –  it's our take on rock n' roll. It's energetic music, it's got it's own pulse – but we aren't claiming any sovereignty over the sound, by any means. It's electric guitar and drum music…it's the American way.
TMR: I just read that the big time fashion designer, Perry Ellis, used a version of your song "Gonna Live" during  Fashion Week in NY. That is a pretty cool thing. Did you guys have any clue that was happening, and if so, how did it come about?
J: It was a lucky break. One of those things that you wake up every day hoping will happen. I think the song fits their style very well, and we were very honored they asked us to use our music, being such a classic brand. That black and white suit in the video? We'd rock that. 
TMR: We're looking very forward to seeing you guys on 9/25/14 as a part of the Mid Point Music Festival. This will be my first time seeing you guys, along with a lot of other peoples. What can we expect from your set?
J: Right on . We just hope people come and have a great time at the show. We're all there to celebrate –  have fun together, share a kick ass moment, and move on to better things… that's the whole point — life's a peach, you know? Hopefully we'll turn it up loud enough to rattle some expensive whiskey off the bar.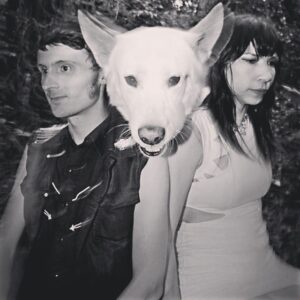 Get your tickets for the show here!
www.facebook.com/TheGhostWolves