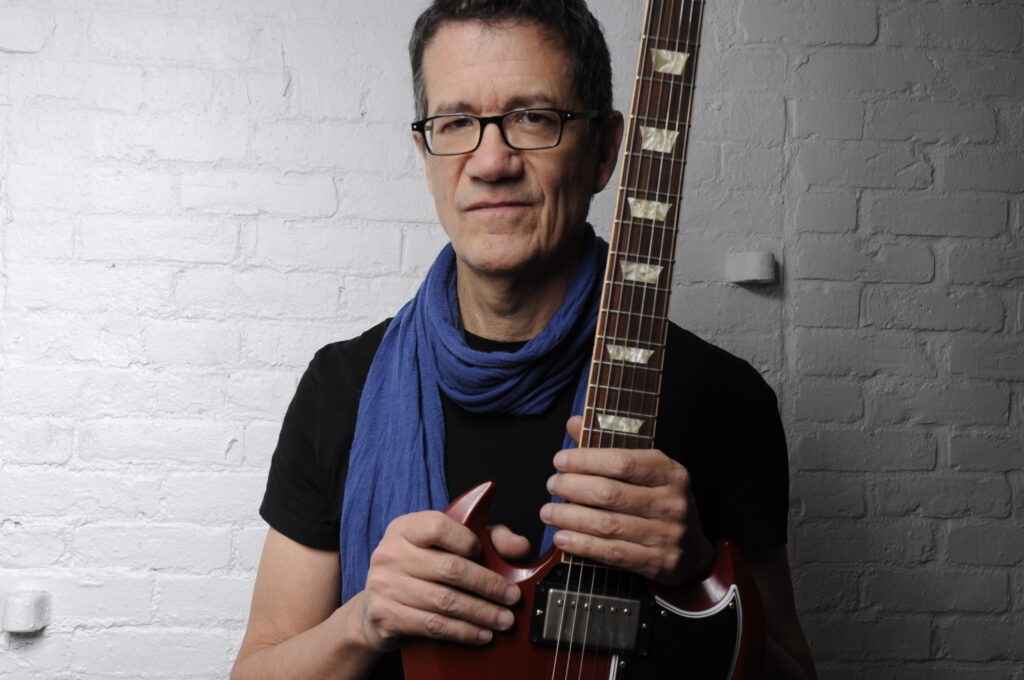 Jon Herington interview by Ric Hickey
Steely Dan's 1972 debut album Can't Buy A Thrill yielded two huge hits with "Do It Again" and "Reeling in the Years". Band leaders Walter Becker and Donald Fagen racked up several more hit singles with Steely Dan throughout the 1970s and continued to make very successful records even after they decided to quit touring altogether in 1974. The band's membership underwent continuous changes as Becker and Fagen handpicked players for their increasingly sophisticated music. The duo quietly struck camp after 1980's Gaucho LP, with only a pair of Donald Fagen solo albums appearing in the decade-plus hiatus that followed before the band resurfaced for a U.S. tour in 1993 with a completely reconstituted line-up. Though the supporting cast surrounding Becker and Fagen continues to change and evolve, Steely Dan has now been an active touring band for the past 21 years.  
Guitarist Jon Herington joined the band in 1999. His 15-year stint is the longest that any individual has remained a permanent member of Steely Dan, second only to the band's originators Becker and Fagen. In addition to his road work with the band, Herington has made crucial contributions to the Steely Dan albums Two Against Nature and Everything Must Go (from 2000 and 2003, respectively) as well as appearances on Becker and Fagen's solo records. Clearly, he is the guitarist of choice for the Steely Dan organization.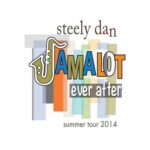 Steely Dan is currently in the midst of their 56-date Jamalot Ever After Tour that spans, apparently with very few days off, from early July through September, with an appearance at Cincinnati's Taft Theater scheduled for August 12. I recently spoke to Herington about tour prep, rehearsals, and life on the road. While still in the haze of the tour's first week and the groggy wake of an overnight commute between tour stops, still sorting out hassles with his L.A. hotel as we spoke, Herington nevertheless chatted at length in a calm and relaxed tone, his seemingly endless patience never challenged, his Zen-like humility flavoring his every utterance, his observations from the eye of the storm deceptively simple, chuckling all the while, acutely aware of the greater truth that life on the road defies logic. Spend a week on the road with your closest friends or family and I promise you will feel yourself begin to come unglued. Jon Herington, master guitarist and singer-songwriter in his own right, has been living on the road off and on for 15 years and, for the 40 minutes or so that I spoke to him anyway, he sounded like the most grounded person I have ever encountered.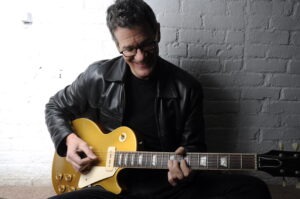 I spoke to Jon on July 11, 2014. Our conversation began with me asking if he had the day off.
Jon Herington: Uhh… Sort of. Yeah. We're not working. We traveled after the show last night up in Concord (in Northern California) and we're in L.A. now. So yeah it's sort of a day off. We play L.A. tomorrow.

Ric Hickey: You've been out for a week or so now?

JH: Yeah, I think we've done six or seven shows. We started in Portland. We had a couple rehearsal days. And a couple places where we stopped we did two nights in a row like up in Seattle and a place near Saratoga, California called the Mountain Winery. So it's been sort of a leisurely start and the band has gotten up to speed quickly this year, which is nice. It's mostly, I think, because we worked last year as well. And we did a lot of tunes last year, so getting it back together was pretty easy this year.

RH: Does it take a few shows to hit your stride or get into a rhythm?

JH: Yeah, it does. In the past, we've actually had some great first shows, because the band was playing well, like right away, even at the first rehearsal. But what usually takes a little time is trying out different setlists. The last couple of shows we actually had two nights in a row with the same setlist because it was such an effective one. For the first week the setlist was changing every show and that kind of makes it a little harder to settle in quickly when the show doesn't have the same order of songs and same flow. But now we've got an order that feels good. And even just doing it twice in a row, you feel like you're a little better prepared each time you do it. It becomes much more natural. And I don't know how long that'll stay. The trick is to find setlists that feel good to play and that work for an audience. But over time, you know, the band can kinda get into a rut just because of the sameness of the sets. Then it's nice to mix it up but you run the risk of changing that flow and having it not work as well for the audience. So it's a tricky thing. And I think you do learn by doing but it changes over time. It's not always the same thing that's going to work at the beginning of the tour and at the end. And so for our sake I hope it occasionally gets changed up just because it's fun. And because there's so many tunes. We can't fit all the great tunes in one show. It's a serious catalog, as you know!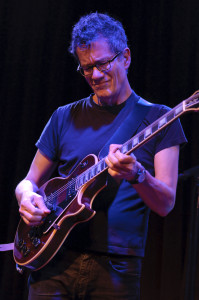 RH: There must be, as you said, pros and cons of doing it either way. You don't necessarily want to play the same set every night, I'm sure, even though there comes a comfort from that. There's gotta be that desire to mix it up…

JH: Exactly. Yeah. You want to be a little challenged and you want some freshness in there as well. And that becomes more important usually later in the tour. Right now we don't need that so much because we're happy just to be getting a handle on this particular set and getting it feeling good. But you know, this band is so great, it happens right away. When we're in a song, it's always an amazing thing. The challenge for me is usually at the end of a song when I'm thinking, "Okay, I gotta switch to this guitar" and switch gears in my brain. It's the sort of choreography that's a little crazy. When we're inside of a song, we know them well enough so that it's a much a more comfortable flow there.

RH: You mentioned having a couple rehearsal days. What are those pre-tour rehearsals like? Do you have any pre-tour rituals that help you feel like you hit the ground running? 

JH: Well, I think it's an interesting design. We were talking about it last night, actually. It's a curious habit that we're in. And I'm not sure exactly where it comes from. But we typically start with maybe five days of rhythm section-only rehearsing. And we cover a lot of ground because there isn't any fussing over vocal parts or horn parts. There are very few people in the room, compared to the big 13-piece band when we get everybody in there. So we can cover a lot of music and we usually brush up on all that stuff. And it didn't take long at all. And that was like the simplest part of the process for me just because this rhythm section is a crack one. We did so many songs last year on tour and we had prepared so many that it hadn't been long enough for anybody to forget much. Little details here and there could be a little foggy for the first time we run through it. But these guys are so quick to recover that the second time we'd play a tune it'd feel as good as it ever does and so that was fast. And then the habit is to add the horns for a few days. And we basically run all the tunes. The final stage is to add the vocalists and they come in for a couple days. It seems to me that that's a little odd. I think maybe the vocalists ought to be there right from the beginning with the rhythm section. But perhaps, and I don't know this, perhaps that habit is maybe kind of a carry-over from the recording days. Because, you know, when you're recording an album you almost always start with the rhythm section only. And you add the vocals and the horns as overdubs later.  And that's the way these guys have always made records. So my guess is there's something about that. But the rhythm section, we didn't need five days to get it going. I mean, I think two or three would have been fine. And often because they don't leave that many days for vocalists at the end of the rehearsals they're struggling to get it together quickly. And with that many people in the room, you know, it just slows down the work. There's just too many possible distractions and little details that take time. But we also had about six days off after the rehearsal phase this year. You know – time enough for trucks to lug all the gear from New York to Portland. And in Portland we actually had a couple days of rehearsal. Because the room in New York where we're rehearsing is so small that the lighting guy doesn't even show up. Well, he may show up but he doesn't have any space to light or any room to work. And the front of house engineer, who is a critical guy for any show, you know, he's basically working in a small room which is nothing like any of the rooms we're going to play for the rehearsal phase. So in Portland – usually they do this, too – we'll take a couple of days to do what we call "production rehearsals", where the full lighting rig is set up, and the full P.A. is set up. So that those guys can get a couple days of real rehearsing in, because they can't really do it in a smaller room. I mean, it's actually not a small room by rehearsal standards, but it's not nearly the size of the venues we play. But that helps too. That's when we start running a set and kinda get an idea what the show might feel like. Although that's always subject to change and, like I said, for the first week or so our setlists have changed every day. But that's basically the process.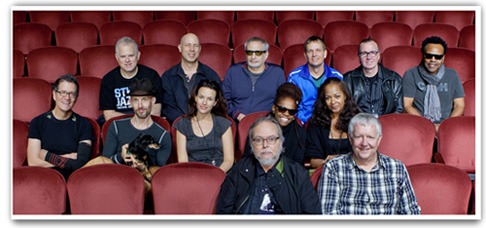 RH: Are there any additional rehearsals along the way, say if you have a week or two off between legs of the tour? Are there additional rehearsals or do you just sort of work out the kinks at sound checks? 

JH: There have never been additional rehearsals, even when we've had breaks between tour legs. Unfortunately we don't have any breaks on this tour! (laughs) It's uhh… It's a pretty intense schedule and we have 56 shows. So I guess we've got about 50 more to go! And there really isn't… There's only one 2-day break in the entire run, and probably one of those days is a travel day. Otherwise there's only occasional single days off between gigs. Typically, they'll want to mix it up and add a few tunes that we haven't been playing somewhere along the line in the tour. And those we'll typically run at sound check. Sometimes we'll run it once one day, and once the next day, and then it'll show up in the set. But the sound checks are long enough that we can do more than just sound check. We can rehearse if we feel the need.

RH: That is a long tour. That's a marathon. How do you stay sane and healthy on the road for such a long trek like that? 

JH: Well, you gotta try to develop good habits, I think. A few of the guys that I hang out with frequently like (keyboardist) Jim Beard, who's an old friend, and (drummer) Keith Carlock, we're big fans of quality food. So we try to take little culinary tours as much as we can! (laughs) You know, find good restaurants and we also like to eat healthfully. So, you know, we do that and we also hit the health club and try to get on the treadmill regularly and do some working out. I have a bunch of exercises I try to do to keep my arms in shape and my upper body in shape because that's what takes a beating when I play this much, and at this age. (chuckles) But all those things kinda help, and I think the routines help you manage mentally as well. The gigging thing, the touring thing, it's a funny thing. People can get the misconception that it's all about the shows. And of course, you know, for audiences it is. But that's a very small part of the entire day for us. (chuckles) And it goes by pretty quickly! And it's the fun part usually but the travel is really what you're out here doing. The bulk of it is moving from one place to the next. You know – unpacking and packing, and getting to the next hotel room, and that part of it can be a challenge. I have a new hobby. I'm trying to take pictures. I'm trying to learn to do photography. I never really learned the technical side of it and I finally broke down after lusting after a really quality camera for a couple years. I bought it before this tour. So that's also been a good distraction for me. It gets my head out of the music and into the world a little bit more, which is fun. So I guess everybody has his way of coping. I'm also working a little bit on a couple of other projects in the little time that we have off. And those I can do in my hotel room on the computer. I'm trying to get a book of Jazz guitar chord melody solos together. I can edit them and input them into a program on my computer so I can do that anywhere. And I'm also doing a little more editing on some tracks for a new solo record that we were able to start but not finish before this tour. We did the tracking in February and it'll have to wait until this tour is over for me to dig into it and record overdubs and guitar solos and vocals and all that. But the basic tracks are pretty much done. I've got all those things going on, so there's plenty to do. And that helps. If I were out here with only one job in mind I think I'd go a little stir crazy. 

RH: Nice to have some creative outlets outside of your "day job"! The photography keeps your creative juices flowing, for example…

JH: Yeah, it's an interesting thing. When I first started – and there's been other years when this has been enough – to just try to play this job well. But I guess over the years as I've gotten more comfortable playing it and we've done the same tunes again each year and it's the same band each year I get comfortable more quickly. It's a little easier. It's a little more fun. I can be a little more spontaneous and I can relax a little more, typically. Although it still presents challenges to me as a player. For the first week of this tour I took a few pictures but I didn't get any work done on the other projects. I basically was just trying to get my head into the music and decide what I needed to do to get it up to speed, personally, as well. And, you know, it's a demanding chair! In this band, the guitar chair, it's not an easy one. At least not for me. Maybe it would be for somebody else. There's a lot of room to play, but it's a handful. There's a lot of stuff to keep together and remember. I need to be in pretty good technical shape to do it well. But as the tour goes on it gets a little easier and more comfortable which is a lot of fun. 
RH: I see (Jazz guitarist) Bobby Broom is opening a lot of dates on this tour. Does your schedule allow you any opportunities to catch his set? 

JH: I've been able to listen only peripherally because some of the venues have dressing rooms close enough to the stage that you hear it, uhh… whether you want to or not! (laughs) I always want to, but again, at the beginning of the tour I tend to not want to put too much input into my ears because I want to stay focused on the music we've gotta do. But he's a fantastic player and I've always enjoyed his playing. He's been in the opening band for these Steely Dan tours for several years now. This is a different band this year, but he's always a thrill to hear. He's a fabulous guitar player and the way he plays, that's the kind of Jazz guitar I really love. His whole stylistic point of view is a beautiful thing. He's in that Grant Green, George Benson tradition, in a way, and that's just gorgeous to me. 

RH: With Steely Dan having such a wealth of amazing material to choose from and, like you said, having just toured last year and jumping back into it for this long tour through the summer, is there anything new in the set right off the bat or any of Walter or Donald's solo material?

JH: There hasn't been any solo stuff. I think there was something that we were doing that was kinda new… (pausing to think) … We're playing "Rikki Don't Lose That Number" quite a lot. We've done it more often than any previous tours already this year. And I'm grateful for the repeated opportunities to play it because I always thought, "Can we run that again?" (laughs) And they don't tend to want to do that for some reason. I'm kinda surprised it's stayed in the set as much as it has and I hope it continues to stay because I really love it. And it's certainly a huge hit, so the crowds really recognize it. They know that tune. I wish I had a setlist in front of me, but I don't. There's a lot of tunes I wish we could do every night but it's too long of a list and we don't have time, actually! We're doing one I love, a great song called "The Things I Miss The Most", although it hasn't been in every show. It's one from their last record, Everything Must Go, and it's got a great lyric. There's a couple tunes on [that album] I always loved, the title track and that one. It's a fantastic lyric. That's a fun one to play but it's not one the crowds recognize as much because those records certainly were not big sellers like the iconic ones of the 70s.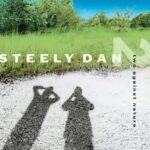 RH: Speaking as a Steely Dan fan myself I love that album and Two Against Nature (from 2000). Donald and Walter have also made some brilliant solo records but I guess when you get in front of a Steely Dan crowd not everyone is going to recognize that stuff. 

JH: (Somewhat wistfully) No, I guess not. We used to do a few Donald tunes. And I think way back in the 90s, before I got in the band, there were some shows where Walter did some stuff from his first solo record. But we've never done any tunes from Walter's Circus Money record, which is the one I got to play on. And I don't think we've ever done any from the last two solo records that Donald did. I don't think we've ever played any of those live except when we did a short, month-long solo tour with Donald in '06, I think it was. But, I mean… (chuckling) It's not like they need more tunes, ya know!? You can try to do all the hits and recognizable tunes and you can't fit 'em all in a set. The night isn't long enough for that. So there's no shortage of goods. But there are some great ones that would be so much fun to play. Like from (Fagen's 1982 solo debut) The Nightfly in particular, those songs are so strong. And Walter singing his own tunes would be a treat for everybody who knows those records. And I'd like to see that. I'd like to hear that. But it doesn't look like that's in the cards. I used to fantasize about a night where we'd have, basically an entire night with an intermission, maybe even two short intermissions. Do like a half hour of Walter's tunes, then do Donald solo tunes for a half hour and take a break, and then come back and do Steely Dan for the second half of the show. I think that would be an amazing night. Like, dispense with an opening band and just have those guys do their solo thing as the opening act. I think that would be great. But that would be a long night for everybody, so they might not go for that. It's probably going to remain just a fantasy of mine… 

RH: Well, there's definitely not enough time in a typical 90-minute to 2-hour set to even play all of the classics that people are going to recognize. 

JH: No. And we probably do a 2-hour and 15-minute set once the encore is done. But there are several tunes, sort of in the middle of the set right now, that really go on for a while and that gives the horn players room to solo. They each get to play and there's some stretching out instrumentally going on. And if we tried to design a set that had less of that, you know, we could get a lot more songs in. Because there's a bunch of gems that are not long, like "Pearl Of The Quarter". We were doing "Bad Sneakers" again for a while this year. Which somehow we haven't been playing much lately, but that was in there for a while. But, you know, those are these little short tunes. "Any Major Dude" is a little like that. You know, they don't last long. But they're these gorgeous little gems. They're often a little lighter. They're not like heavy hitters and they're not long, drawn out, groovy vamps or anything like that. They're just these great little songs. And, you know, for one or two of those 8- or 9-minute jam songs you could get like five of those other type in there! (laughter) So, uhh… That's another thing that probably won't happen either! But I just love so much in their catalog and it would be a treat for us to be able to play more songs per night. I imagine it would be a treat for the audience too. But, you know, these guys, as they've gone on over the years, they've become real Jazz lovers and fans of instrumental music as well. And they love the idea that they've got a band that can do that and they want to use them. And I can't blame them. It's their right. But there are other ways to look at it. 

RH: I guess the fans want to hear their favorites and the familiar songs they're going to respond to. But a couple of those longer tunes, you know – they want to hear you stretch out too – like on "Deacon Blues" or "Aja". That's part of what they're looking forward to from a Steely Dan concert too, I think.

JH: Yeah, I think so too.  And that is part of the Steely Dan repertoire too. They're able to do these pop songs but then somehow make room in this seemless way, like "Aja" does, to make them epic instrumental adventures too, which is fantastic.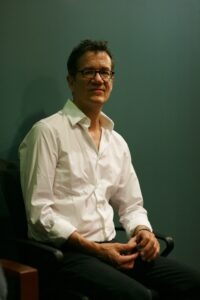 *** Jon Herington has released four solo albums. His most recent, Time On My Hands, was nominated for Vintage Guitar Magazine's Album Of The Year in 2013. He is currently on tour with Steely Dan through September, after which he plans to complete work on his fifth solo effort.



Steely Dan play The Taft Theatre on August 12th. Click here to get your tickets!