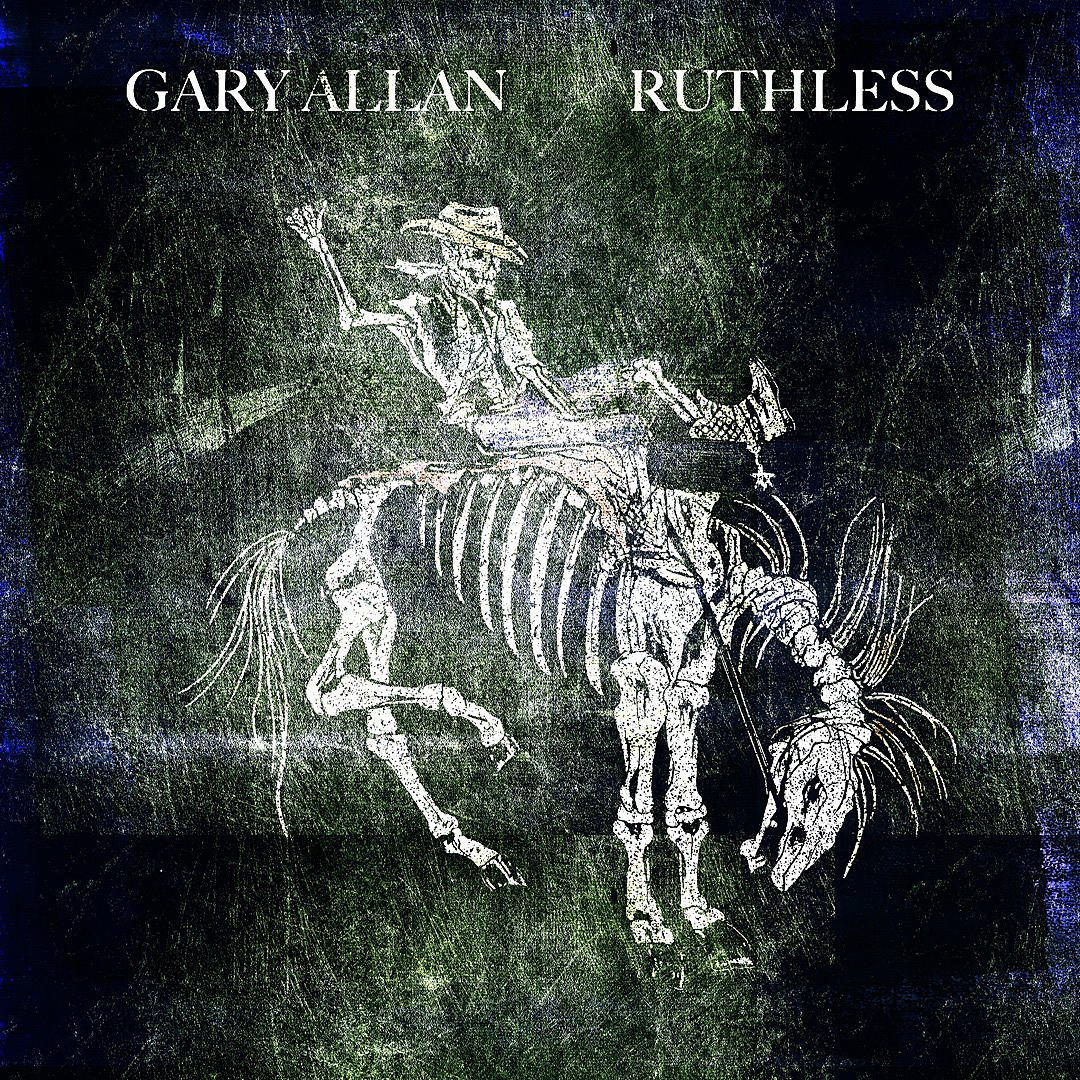 Welcome to our Gary Allan Ruthless review. Before we begin, I need to be honest with you. I am a huge Gary Allan fan. In fact, he is my favorite artist…ever.  So, take that for what you want. Now let's get into the brand new Gary Allan album, Ruthless!
Ruthless is the first record from Gary Allan since 2013's Set You Free record. In the eight years that followed, Gary has released a handful of singles including, "Hangover Tonight,"  "Do You Wish It Was Me?" and "Mess Me Up." Three singles in three years, but no new record. If you attended a Gary Allan show over the course of the past 8 years, you would have heard new songs that he was trying out, but still…no new record. But in late 2020, something happened. (No, not that.)
In December of 2020, Gary released a new single and video for the track, "Waste of a Whiskey Drink." Something felt different with this release, and in May of this year, Gary confirmed that a new record was indeed on the way. During a live stream with fans, Gary announced that his 10th studio album, Ruthless would be released on June 25, 2021. Along with the announcement, Allan shared the album cover and a few snippets of some of the 13 songs that make up the record. At long last, a new Gary Allan record was on the way!
Video Review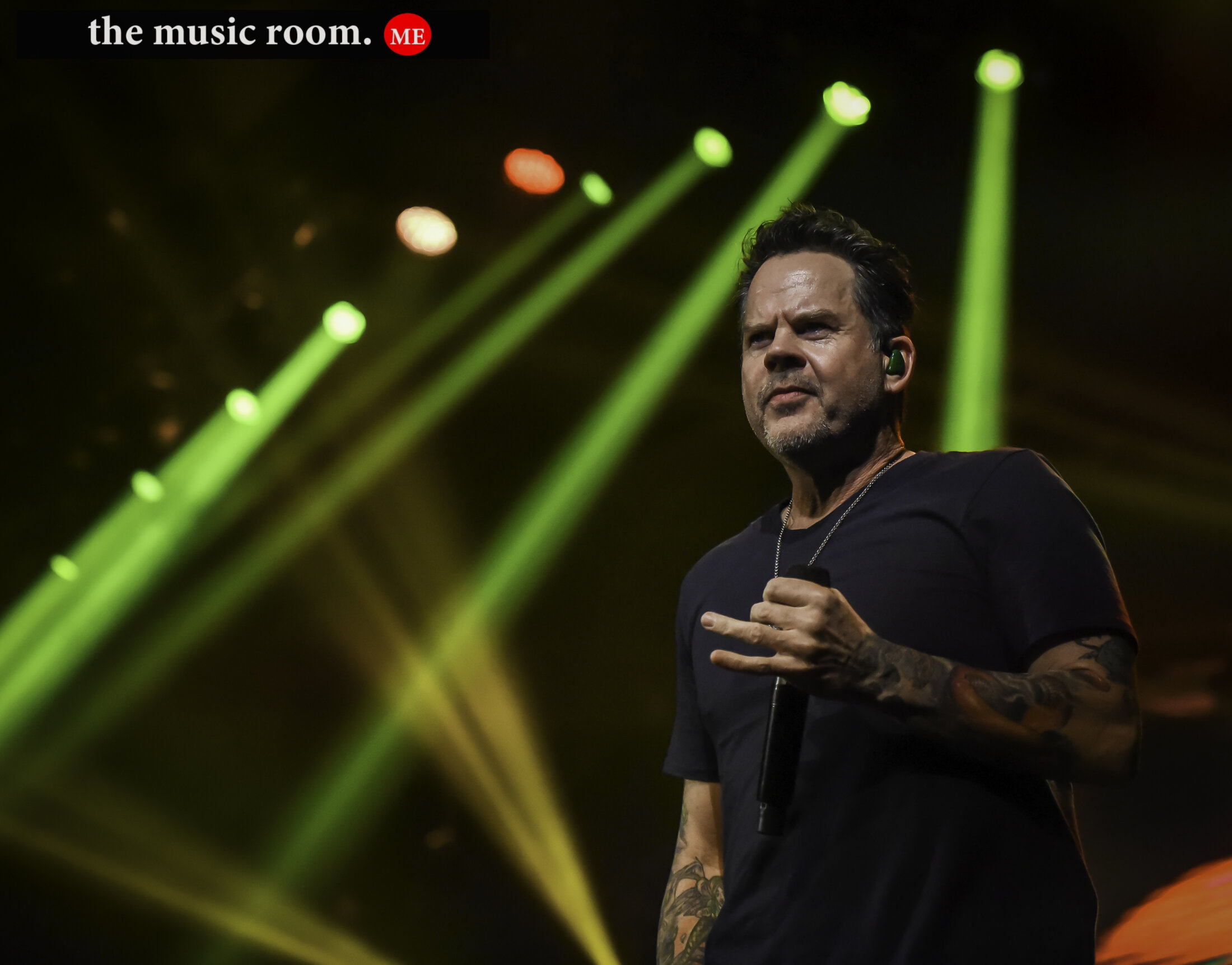 Tracklist
– Temptation
– Waste Of A Whiskey Drink
– Till It Felt Like You
– Slide
– Pretty Damn Close
– High As I Ever Been
– What I Can't Talk About
– SEX
– Trouble Knows Trouble
– Ruthless
– Unfiltered
– Little Glass Of Wine
– The Hard Way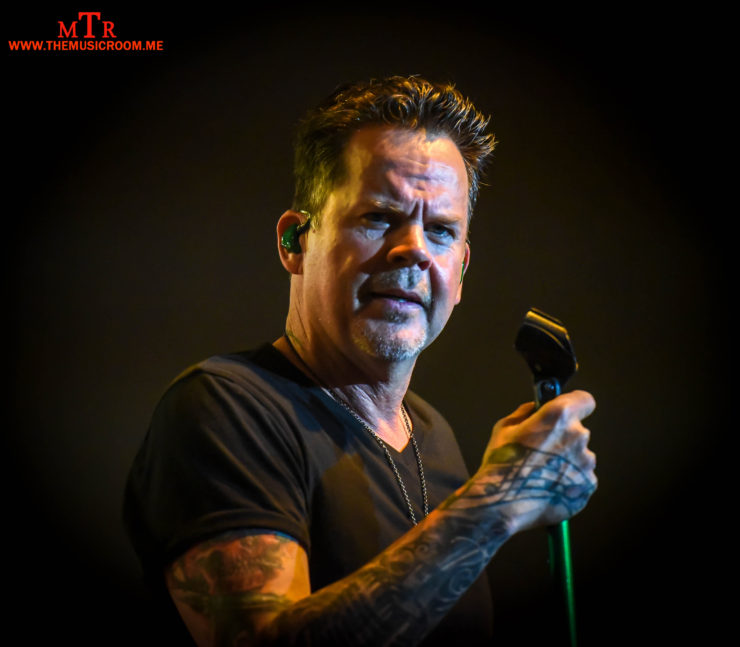 Our Thoughts
So like I said early, I have been a Gary Allan fan for over 20 years now. You are probably thinking that my Gary Allan Ruthless review is going to be a biased fluff piece about my favorite artist. But I have to tell you, it is not that easy. Ruthless is not like any other album that Gary Allan has put out before. I feel like that ever since 2007's Living Hard" record, Gary has been trying new things and stretching himself on each record that he puts out. And that is not a bad thing. On the Set You Free record, songs like "Sand In My Soul," and "Drop" were breaking the mold of anything that Gary had ever done before. So, just add 8 years to that, and you are going to hear him going in even new places from there.
Ruthless is like a glass of whiskey. Ha-ha, I thought that might get your attention. Your first instinct may be to shoot it down for a fast result. That may have been fine a few years ago, but as you get a little older you realize that whiskey tastes better when it is sipped and enjoyed for all of its depth and flavor. The same can be said for this record. If you just put it on and give it a quick casual listen, you may miss the depth and flavor of Ruthless. In fact, you may only pick up on the difference between this record and previous Gary Allan records. You're going to pick up on the R&B soul of "Ruthless." You will definitely hear the Hawaiian/Jazz infusion of "Little Glass of Wine." And you're going to hear Gary taking his voice new places on "High As I've Ever Been." And you may even say, this doesn't sound like Gary Allan.  But for maximum impact, you need to sit down and sip the songs on the record. Then you will be able to connect the dots from the new to those classic elements that make us love Gary Allan's music so much. For example, you will realize just how well "Little Glass of Wine" would fit in with an "Adobe Wall" medley. (Hint, hint Gary.) You will so hear how the guitar on "The Hard Way" reminds you of the intro to "Right Where I Need To Be." There are a lot more cool moments like that on this record for you to discover. Remember… sip, don't shoot.
While Ruthless has Gary Allan expanding his boundaries as an artist, at the core of the record you will find the same thing as you will on the Used Heart For Sale record.  Honesty. No matter what songs he is singing, Gary Allan makes you believe it. And these 13 new songs are no different. Gary sums it up perfectly in the album's 7th song, "What I Can't Talk About," when he sings "so close your eyes tonight and put your headphones on, and listen to my song. I'm gonna heal you and tell you you're not alone." That is what Gary Allan does through his music, old and new. It's music you can cry to. It's music you can get drunk to. It's even music you can love to (see track 8.)  And while you believe that Gary is right there with you when you are doing it (except maybe track 8…definitely not on track 8.)
Favorite Tracks, so Far…
– Slide
– What  I Can't Talk About
– Ruthless
– Unfiltered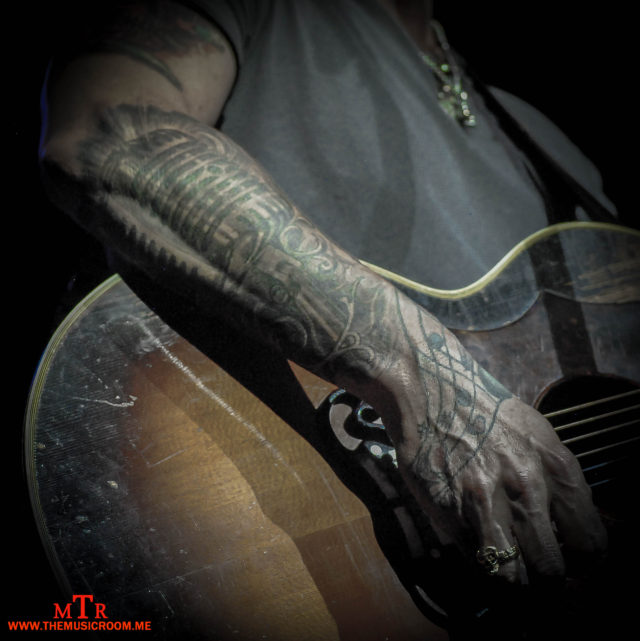 Thank you for joining us for our Gary Allan Ruthless review. Be sure to order your copy of the record today!