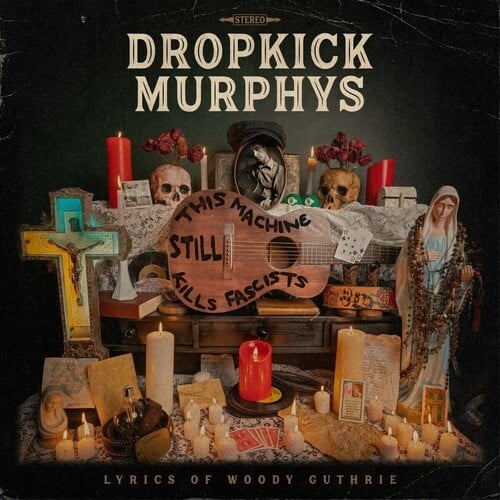 This Machine Still Kills Fascists
The Dropkick Murphys unplugged is something that I never really expected to hear, but that is exactly what the guys have given us with their 11th studio album, This Machine Still Kills Fascists. But there is so much more to this record than just being another unplugged record. The 10 songs that make up This Machine Still Kills Fascists actually feature lyrics written by the late singer-songwriter and activist, Woody Guthrie.  Even though Guthrie passed away in 1967, his daughter invited the members of Dropkick Murphys to go through some of her father's lyrics that she thought would be perfect for the band. As it turns out, she was absolutely correct.
Even though the volume of this record may be a little lower than previous Dropkick records, the angst and attitude are upfront and center. The songs carry on the band's tradition of sticking up for the working man and sticking a middle finger up to the suits that try to hold them back. As you listen to the record, you undoubtedly hear the Dropkick Murphys loud and clear, even though the instrumentation is unlike any other record. I believe that by cutting through the loud guitars and bagpipes the band is known for, This Machine Still Kills Fascists reveals the heart of Dropkick Murphys. A heart that unapologetically stands up for the little guy who is busting his butt every day. That heart has been in the 10 records leading up to this current project, but it is upfront and center on this particular record.
The only thing this record is missing is vocalist Al Barr. Barr made the decision to step away from the band to care for his mother who has fallen ill. While I totally respect what Al did, he will always be missed while he is away. But just as Al will always be a part of Dropkick, his spirit is in this record to be sure.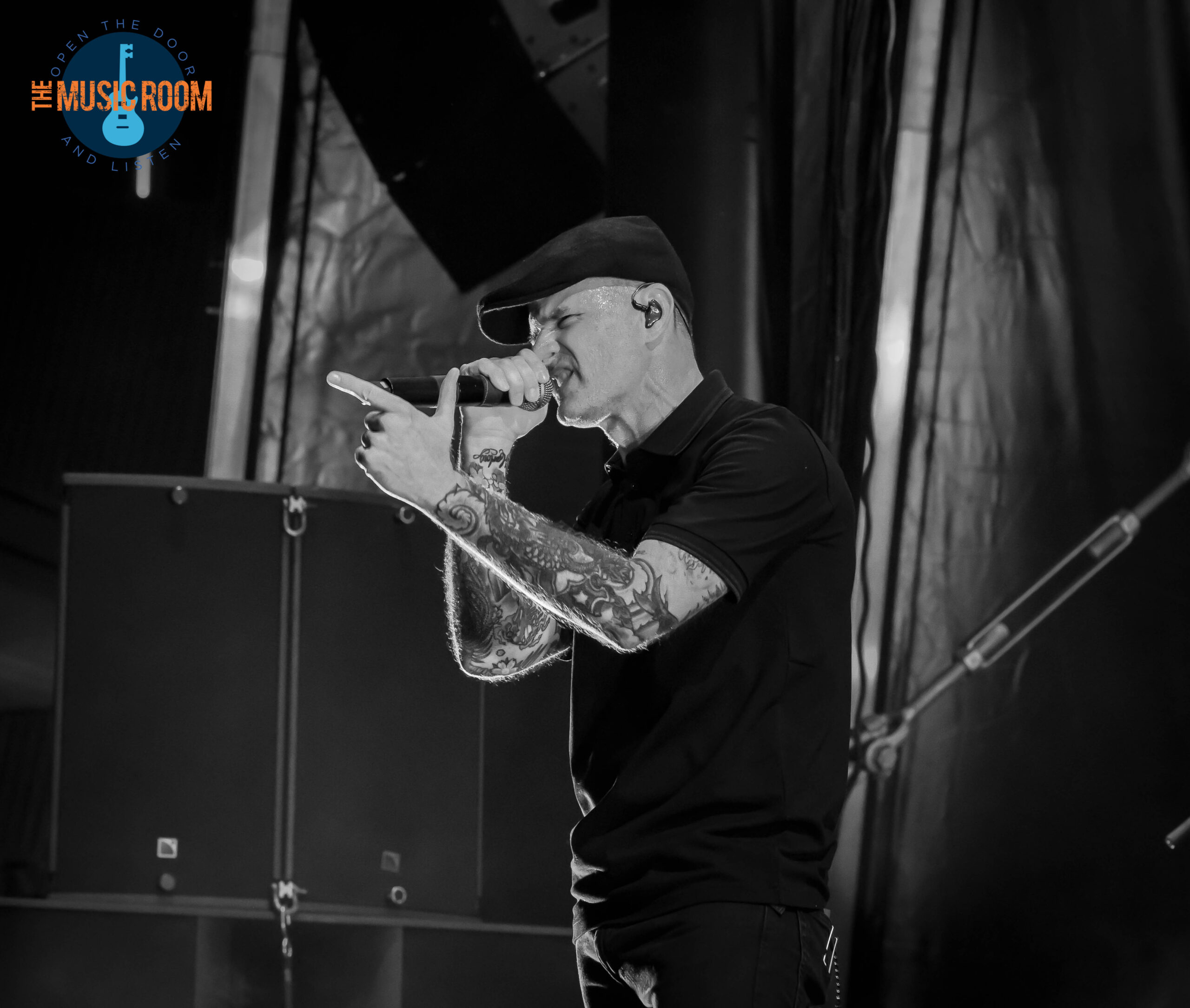 Track List
– Two 6's Upside Down
– Talking Jukebox
– Ten Times More
– Never Git Drunk No More
– All You Fonies
– The Last One (featuring Evan Felker)
– Cadillac, Cadillac
– Water's Are A'risin
– Where Trouble Is At
– Dig a Hole (featuring Woody Guthrie)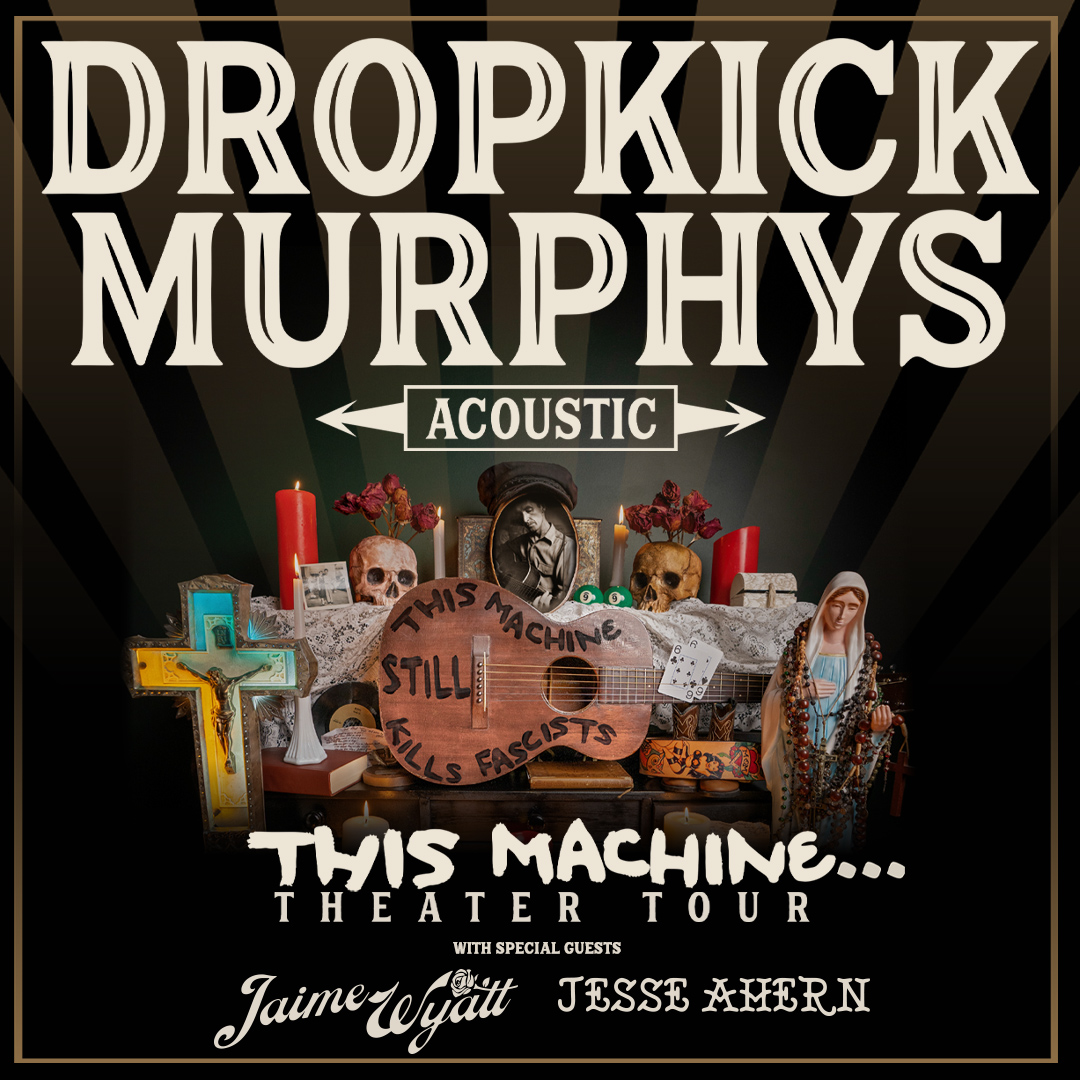 The Tour
To celebrate this special record, the band is embarking on their first-ever seated theater tour where the band will perform the full This Machine Still Kills Fascists in its entirety. This intimate tour will be unlike any other Dropkick Murphys show that you have seen before and is not to be missed. Check the full list of tour dates here.