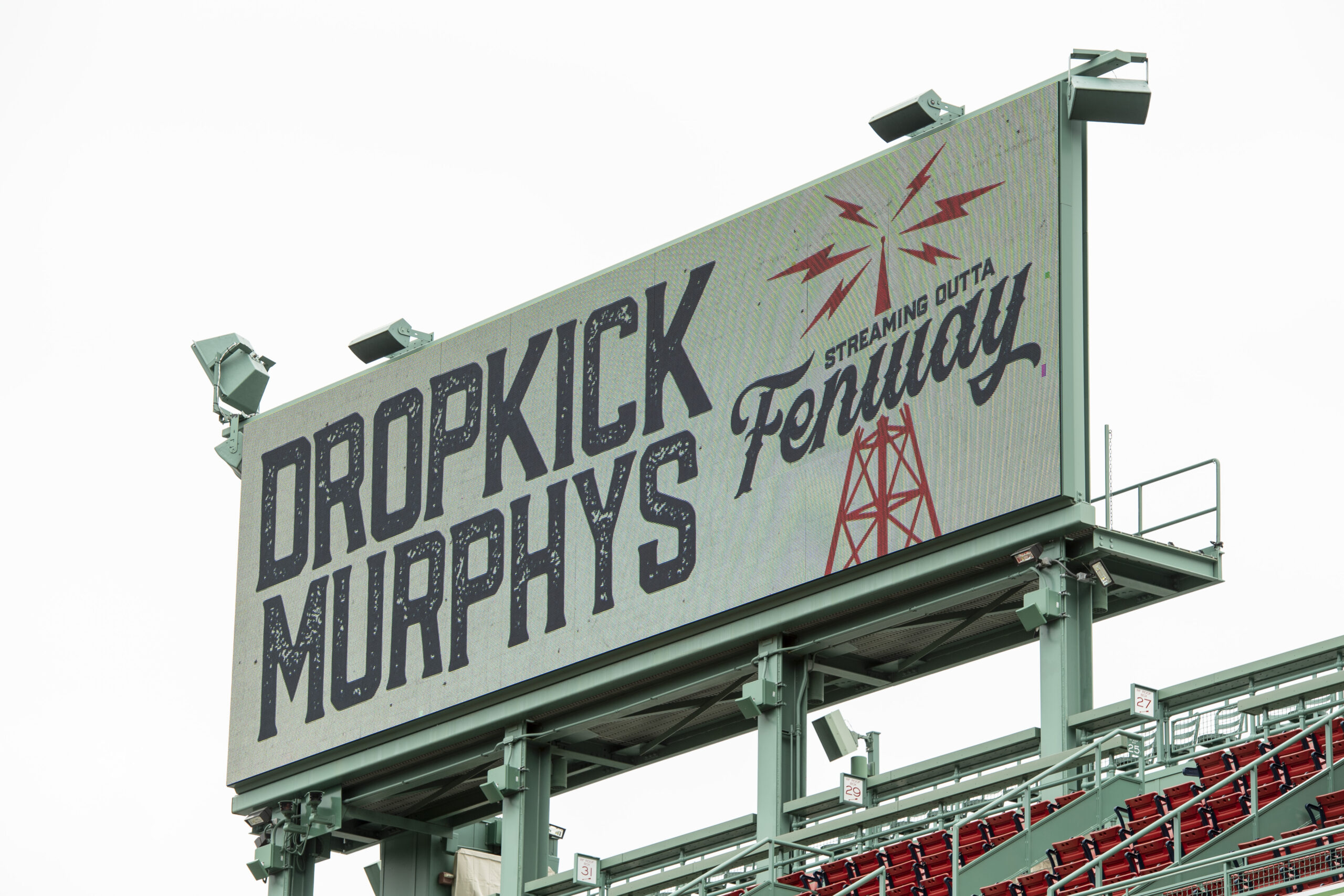 Dropkick Murphys Take The Field
Dropkick Murphys Streaming Outta Fenway Park was much more than a concert. Much more. It was a return to something familiar, something comforting…something very much needed. Not only did Dropkick Murphys give us a big rock n' roll show, but they also took us back to the ballpark. Both of these things that have been sorely missed during the COVID-19 pandemic. For a couple of hours on a Friday night, the world almost felt normal. Thanks to the power of rock n' roll, and of course, the Dropkick Murphys. And most importantly, the show raised over $700,000 and counting for Feeding America, Habitat for Humanity Greater Boston, and the Boston Resiliency Fund.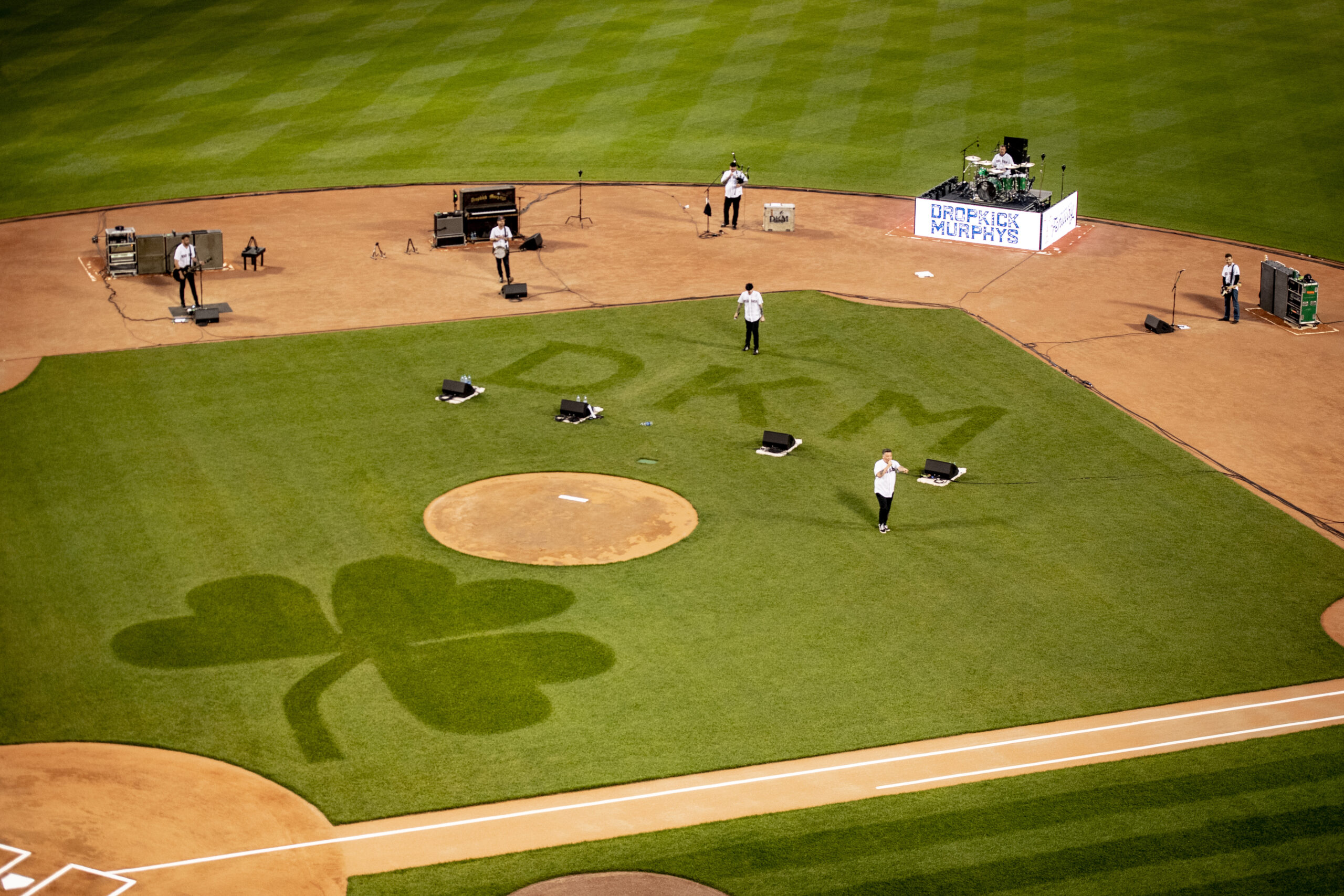 Your Starting Lineup For Your Dropkick Murphys
Tim Brennan – Guitar
Jeff Dorosa – Guitar
Lee Forshner – Bagpipes
Matt Kelly – Drums
Kevin Rheault – Bass
James Lynch – Guitar
Ken Casey – Vocals
Al Barr – Vocals
Streaming Outta Fenway Setlist
The Boys Are Back
The State of Massachusetts
Captain Kelly's Kitchen
Smash Shit Up
Sunshine Highway
The Bonny
Sandlot
Tessie
Jimmy Collins' Wake
The Fighting 69th
The Walking Dead
4-15-13
Rebels with a Cause
Prisoner's Song
The Warrior's Code
The Auld Triangle
You Can't Put Your Arms Around a Memory
Mick Jones Nicked My Pudding
Queen of Suffolk County
Johnny, I Hardly Knew Ya
Amazing Grace
Flannigan's Ball
Out of Our Heads
Dirty Water
Rose Tattoo – with Bruce Springsteen
American Land – with Bruce Springsteen
I'm Shipping Up to Boston
Until the Next Time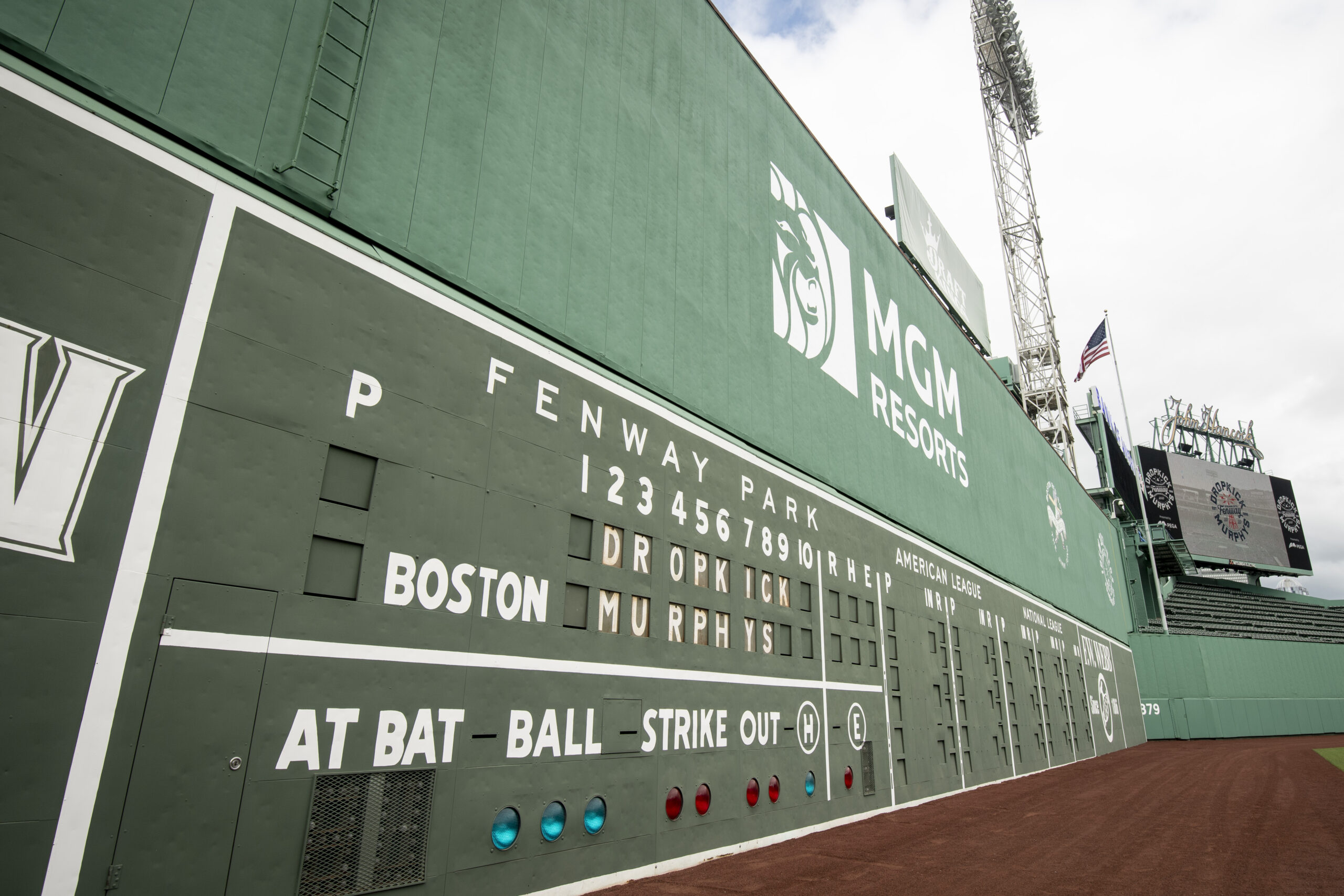 The Final Score
Dropkick Murphys Streaming Outta Fenway Park was an event that saw everyone win. Music fans won by getting to see a concert that wasn't recorded on a small camera in the artist's home. There may not have been anyone in the stands, but it sure felt like a big rock n' roll show. In addition to seeing the incredible Dropkick Murphys deliver a full 28-song set, they also got to see the band joined by The Boss, Bruce Springsteen for 2 of those songs.
Sports fans won by getting to feel like they were back in the ballpark again, and not just any ballpark…Fenway Park. It may not have been an actual game, but as huge Boston Red Sox fans, Dropkick made you feel like you were at a game. Each member was introduced by longtime Red Sox radio announcer Joe Castiglione (accompanied remotely by Fenway Park organist Josh Kantor.) The band members were also decked out in Red Sox jerseys and hats. And as I mentioned before, the guys in Dropkick love sports themselves, especially their Boston Red Sox, Celtics, and Bruins. So it makes sense that many of the songs in the set were inspired by their beloved sports team, the most notable being the tune "Tessie" which the band recorded at the request of the Red Sox organization. In a lot of cases, music and sports may not mix so well, but on this night it was a match made in heaven. 
The biggest winners of the night, however, were Feeding America, Habitat for Humanity Greater Boston and the Boston Resiliency Fund. During the 2 hour concert, viewers were urged to donate to these charities to support the people of Boston who were hit hard by the COVID-19 crisis. In partnership with the Boston Red Sox and the PEGA company (who sponsored the event and matched the first $100,000 raised), Dropkick Murphys Streaming Outta Fenway Park raised over $700,000 for the people of Boston. This is spectacular, but not out of character for the band Dropkick Murphys. If you are not familiar with them, you should be, if not for the music alone. Now you can go to Wikipedia to learn all about the band and their history, but I will tell you what you need to know. These guys are the real deal. They are a group of real guys who care about the world in which they live. I have had the privilege of seeing the band live on many occasions, and have followed their career since the mid-'90s. Not once have I ever seen those guys phone in a single second of what they do. Streaming Outta Fenway is just another example of why Dropkick Murphys are a band everyone needs to know about.
The band normally hosts a series of shows in their hometown of Boston during the week of St. Patrick's Day. This year, the band was set to play 5 unique shows, but those plans got squashed as COVID-19 had just reared its ugly head. In true Dropkick style, the band played the St. Patty's Day show to an empty club and streamed it to the world, dubbed Streaming Up From Boston. While there is not a thing about the pandemic that has been good, it was comforting to have Dropkick Murphy's playing as the country shut down in March, and to now see them playing again with the hope of seeing the country reopen again. Despite what happened, and what may still happen, Dropkick Murphys showed that the show will still go on. See you up in Boston boys…but next time in person.