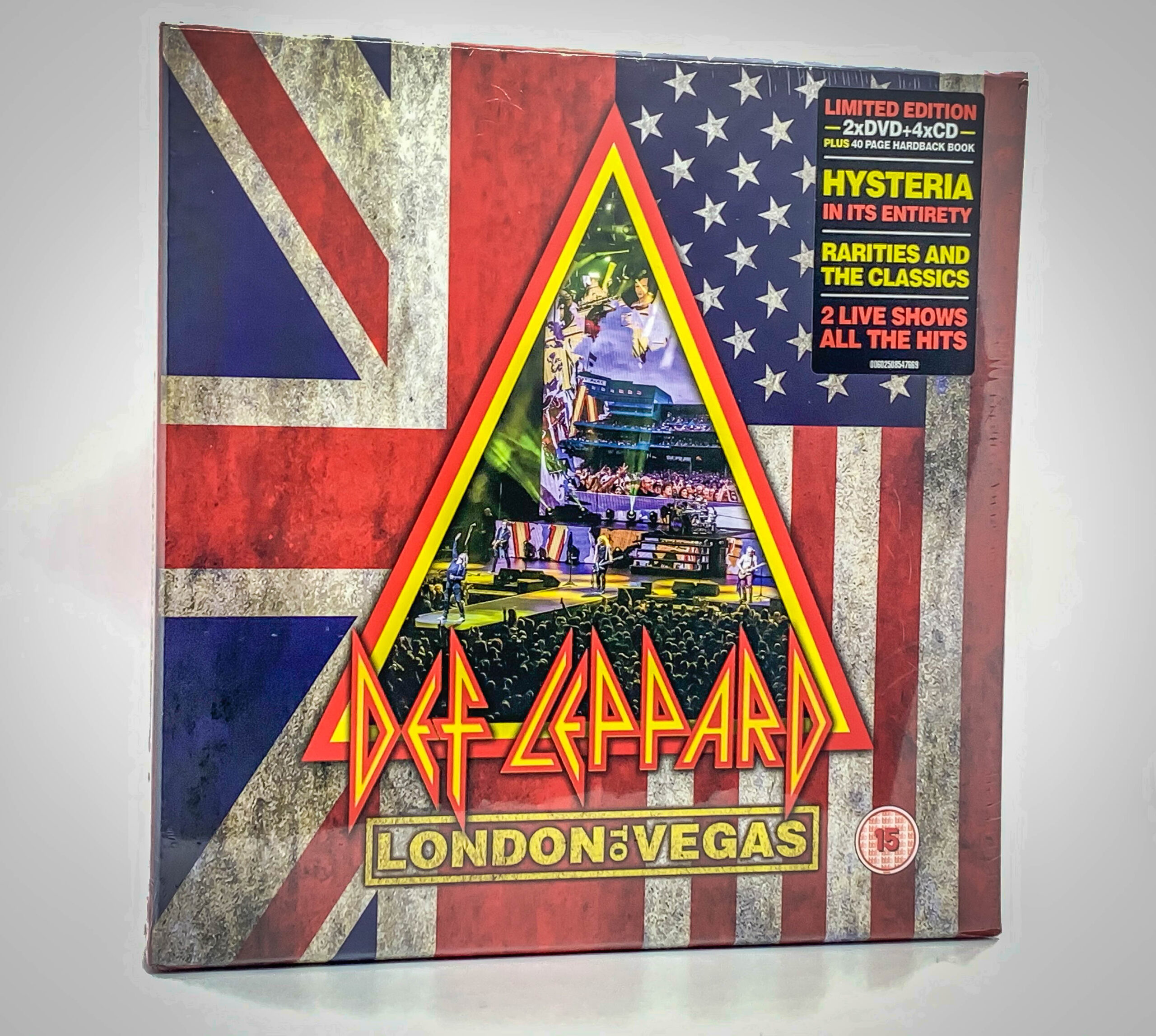 Def Leppard Ultimate Live Box Set 
With the status of The Stadium Tour uncertain, Def Leppard: London To Vegas box set comes at the perfect time. Let's face it, we are all missing live music pretty badly right now. This set, released by Eagle Rock Entertainment, is the perfect cure for our concert blues. The set is a combination of Def Leppard's performance of the Hysteria album at The O2 Arena in the U.K., and a show from their Hits Vegas residency at the Zappos Theatre in Planet Hollywood in Las Vegas, NV. The box set offers two sides of the Rock n' Roll Hall of Fame inducted band. You see them in their element playing in front of 20,000 fans at The O2 Hysteria show. The Hits Vegas show then shows them playing to a more intimate crowd of 7,000. In both cases, Def Leppard delivers the goods and demonstrates why they have been around for more than 4 decades now. Each concert is presented on 1 Bluray/DVD and 2 CDs. Let's take a closer look at each one of these awesome shows that make up Def Leppard: London To Vegas. 
Def Leppard: London To Vegas Unboxing Video
---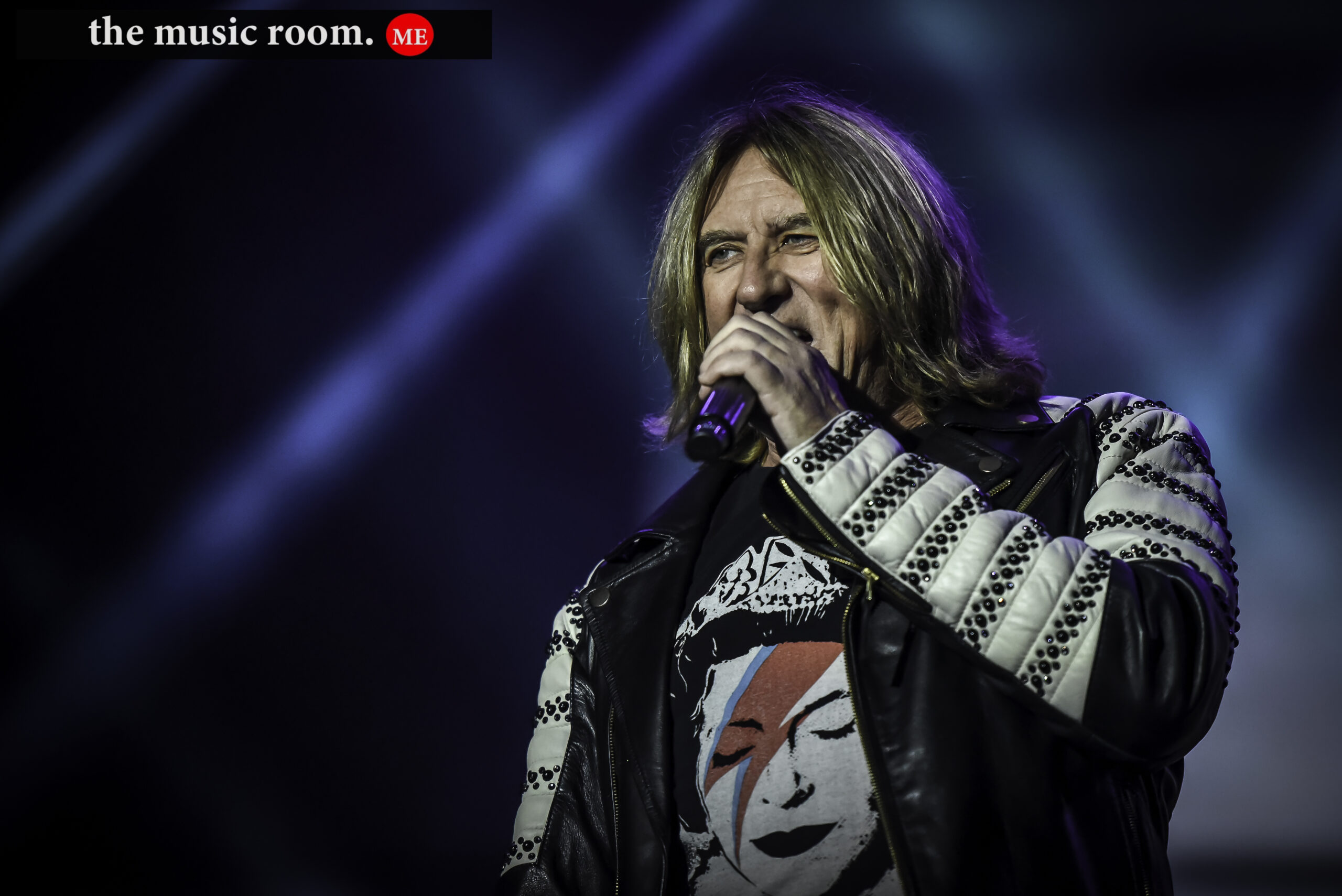 ---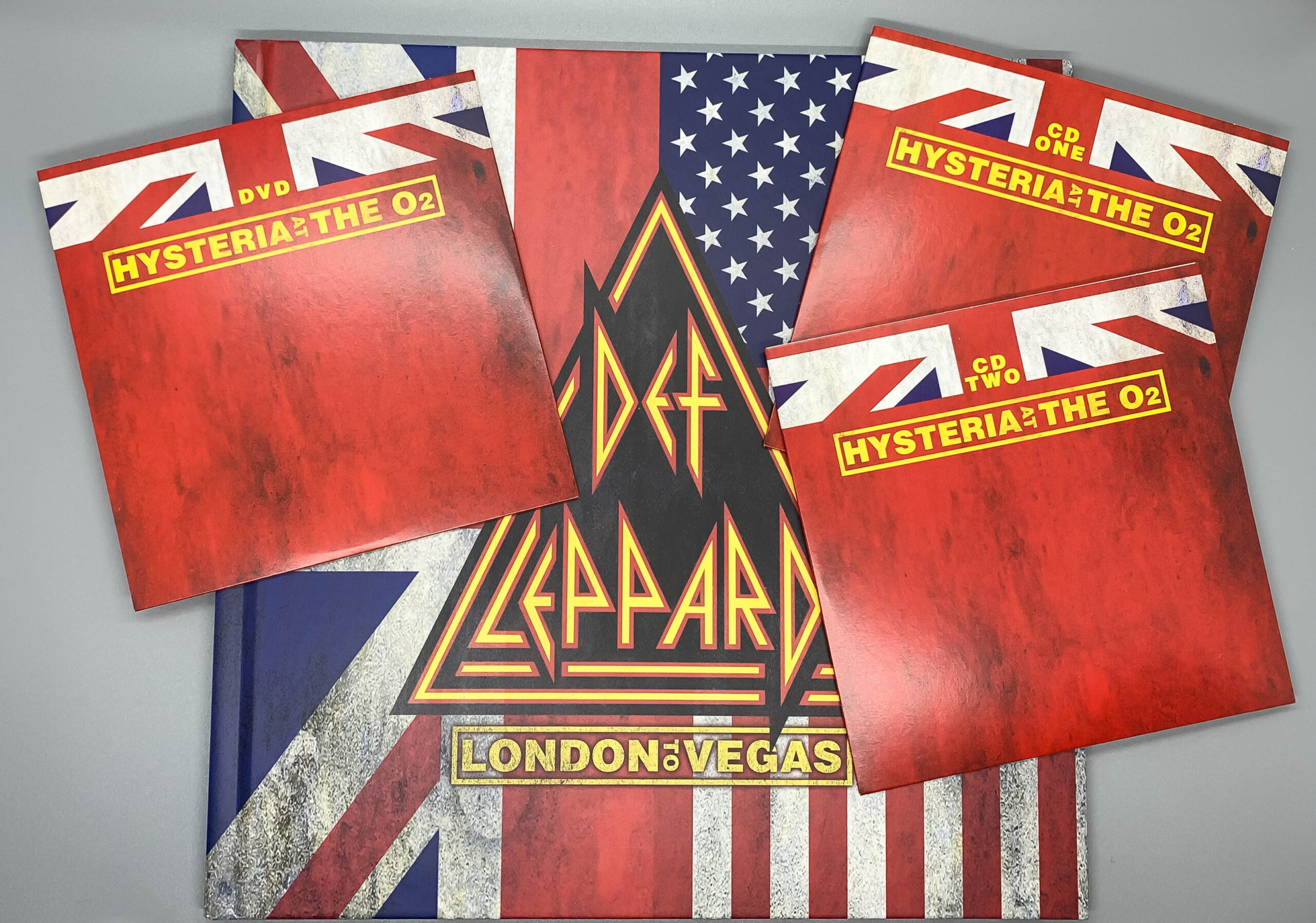 Def Lepard Hysteria At The O2
After performing the Hysteria album in its entirety during their first Las Vegas Residency, Def Leppard knew they had to take the show to the U.K. In December of 2018 the band turned that goal into reality with their first-ever performance inside the infamous O2 Arena. 1987's Hysteria is arguably the band's biggest album. The record sold over 25 million records to date. Much of the material on Hysteria has been staples of the Def Leppard setlist for years, including "Animal," "Love Bites," Rocket," "Armageddon It," and the iconic "Pour Some Sugar on Me." What makes this set so special is hearing some of the lesser-known B-sides live. In fact, the band had to go back to the rehearsal room and relearn some of those songs. The DVD contains a bonus behind the scenes mini-movie called Hysteria: Then and Now.
This really is a fun show to watch and listen to. We have all heard a lot of the songs many times over the years, but it is cool to hear them in the original album sequence. The band also seems to be playing with some extra fire under the hood as well. While this line-up of Def Leppard has been playing together for 28 years together, the loss of original guitarist Steve Clark is always remembered by Def Leppard fans. The band knows that, and made sure to include a tribute to Clark during the Hysteria set. In addition to performing the full Hysteria album, this album also features a 5 song acoustic set at the end of the show featuring some non-Hysteria material.
Hysteria at The O2 is a perfect celebration of an album that changed the game for not only Def Leppard, but also the world of rock n' roll. The album comes as a part of the Def Leppard: London To Vegas box set, or can be purchased as a stand-alone album. There are also two vinyl offerings of the release as well that you will want to check out for sure.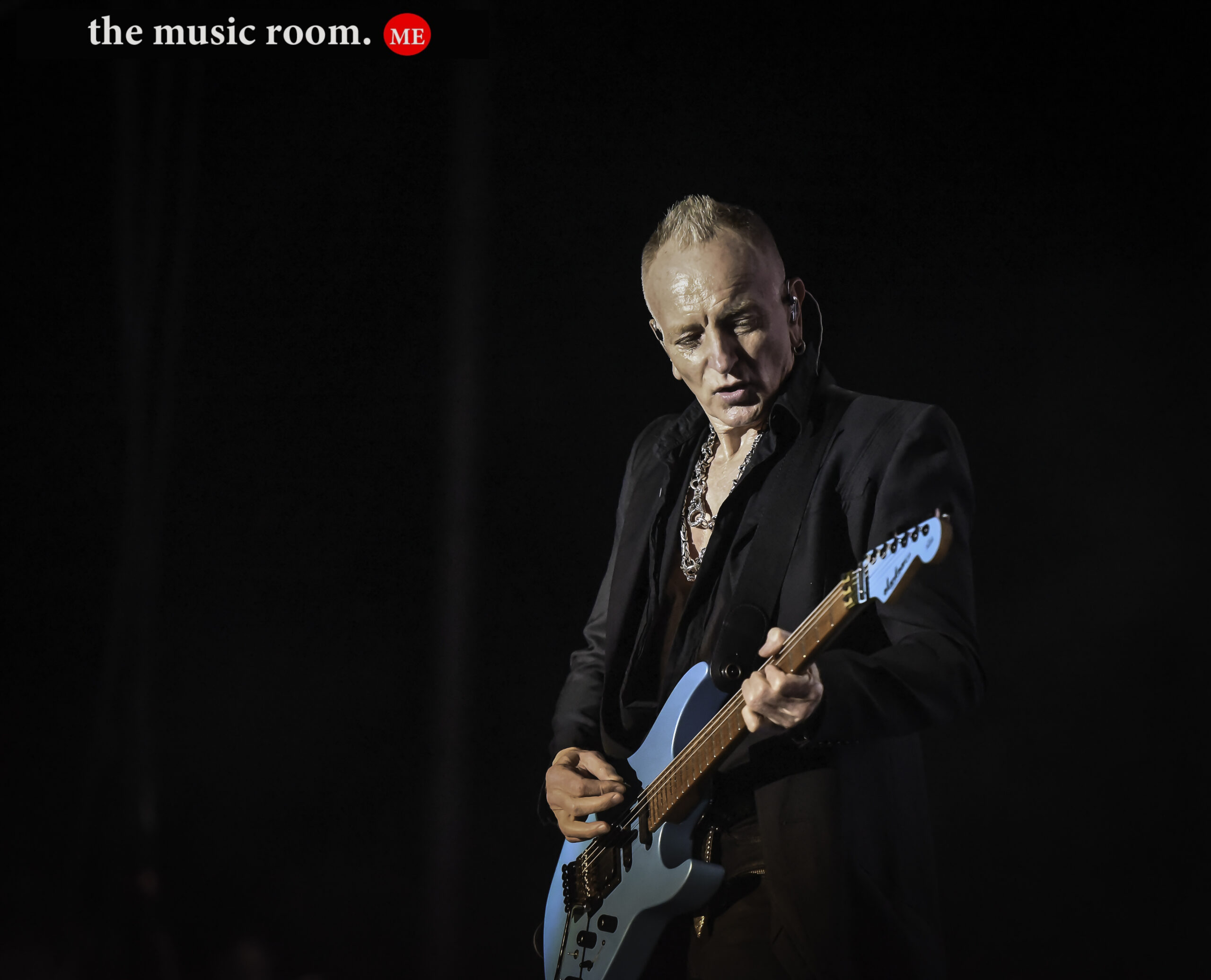 ---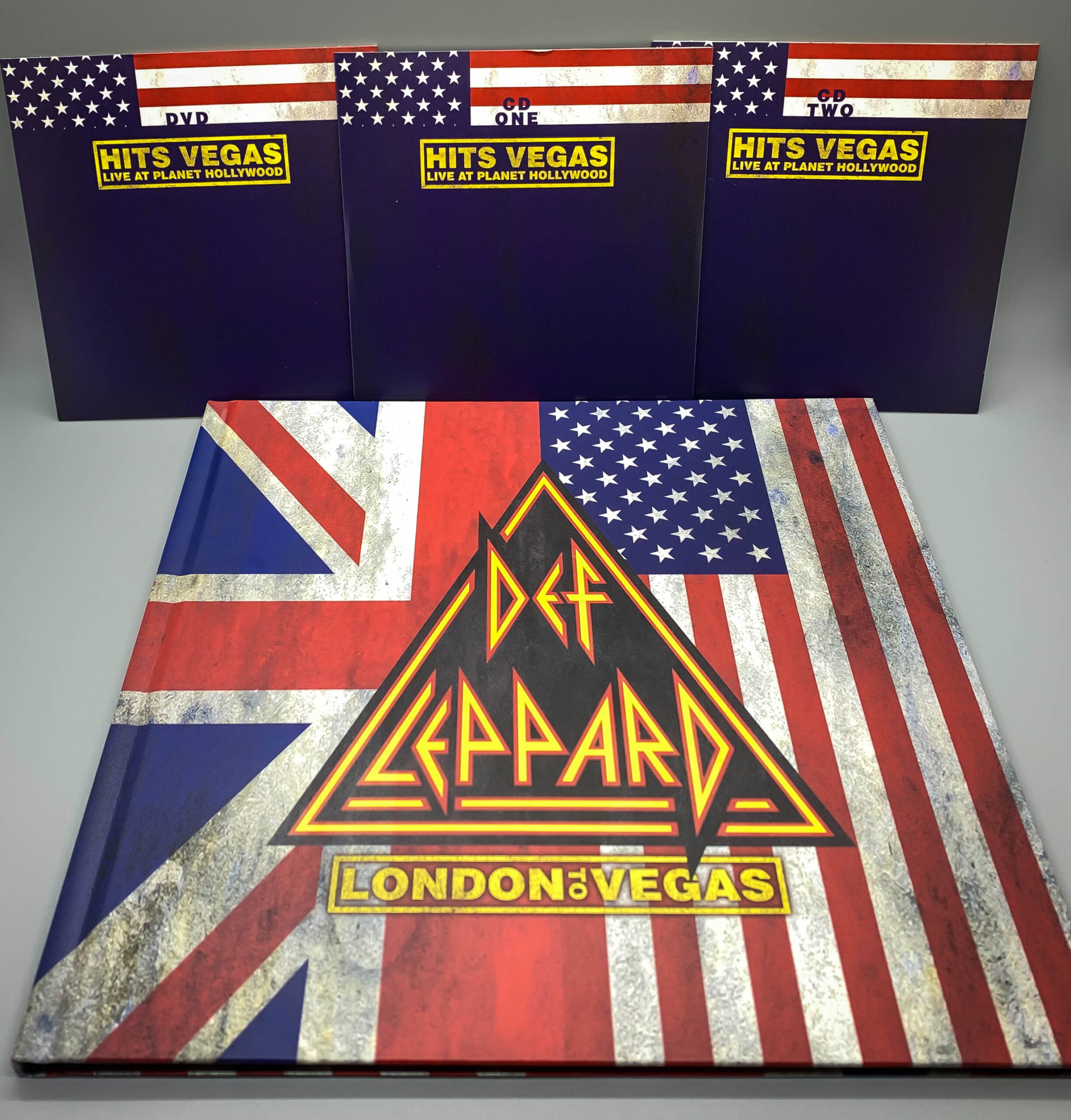 Def Leppard Hits Vegas
For 12 nights over August and September of 2019, Def Leppard played their second Las Vegas residency at the Zappos Theatre at Planet Hollywood Resort & Casino. This residency was Def Leppard Hits Vegas: The Sin City Residency. These shows would see the band not only deliver their greatest hits but also dig deep into their extensive catalog to deliver some lesser-played gems. Songs like "Die Hard the Hunter," "Billy's Got a Gun" and "Let it Go" are highlights of this set. While it is normal to see Def Leppard play to tens of thousands of fans, it is cool to see them play in the more intimate setting of a residency. That is not to say that the band toned things down. Just the opposite actually. Given that they did not have to break down the stage after every performance and move it to the next city, they actually added a lot more cool things to the production of the show. What is cool about Def Leppard Hits Vegas is that it is the ultimate arena-rock show inside of a smaller Vegas theater.
Hits Vegas is included in the Def Leppard: London To Vegas box set, or can be purchased as an individual Bluray/DVD and 2 CD set. The Bluray/DVD includes a cool Behind the Scene mini-movie that shows the band preparing for the residency shows. It is a fun look at the band on a human level, and good insight at what goes into making these kinds of shows work.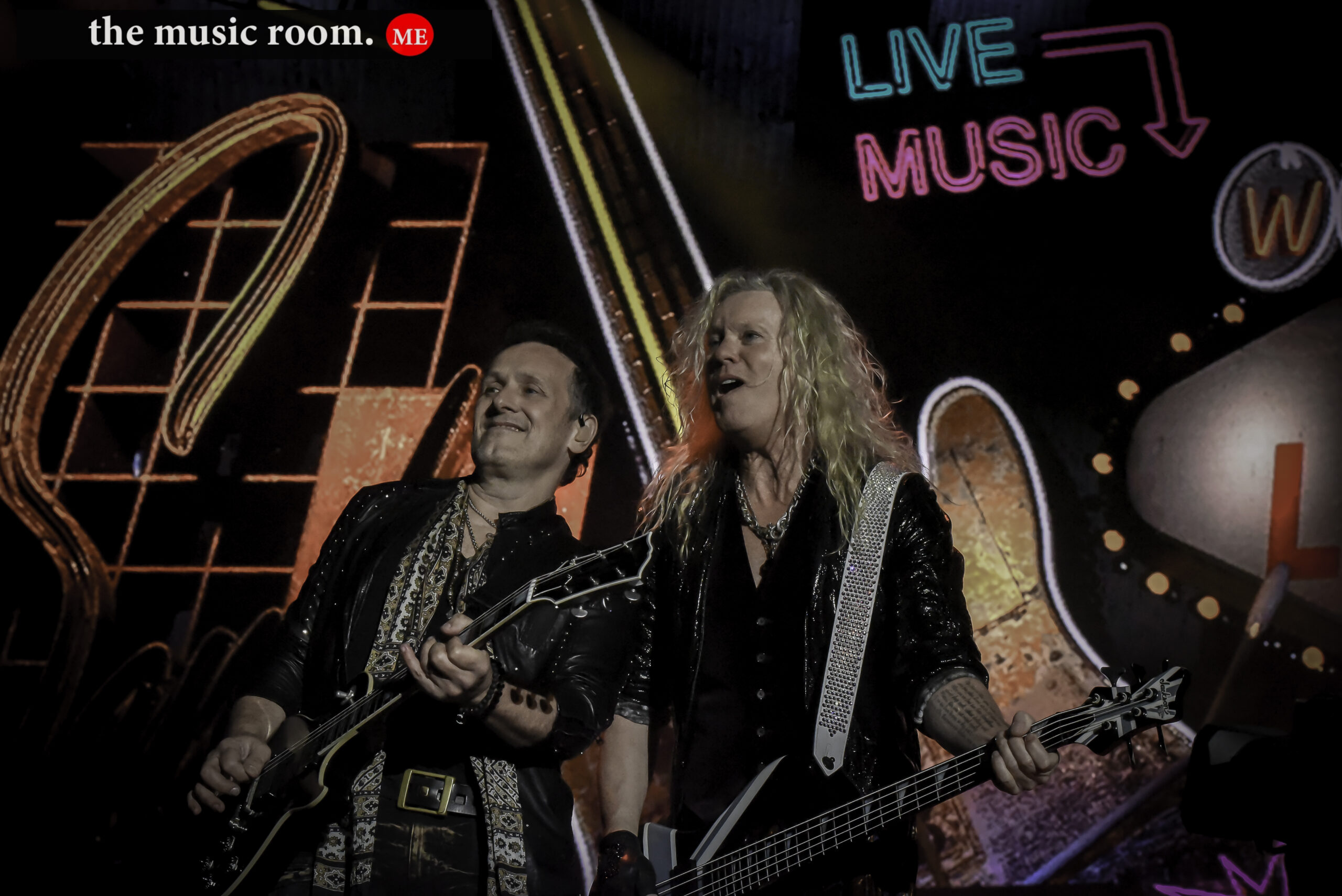 ---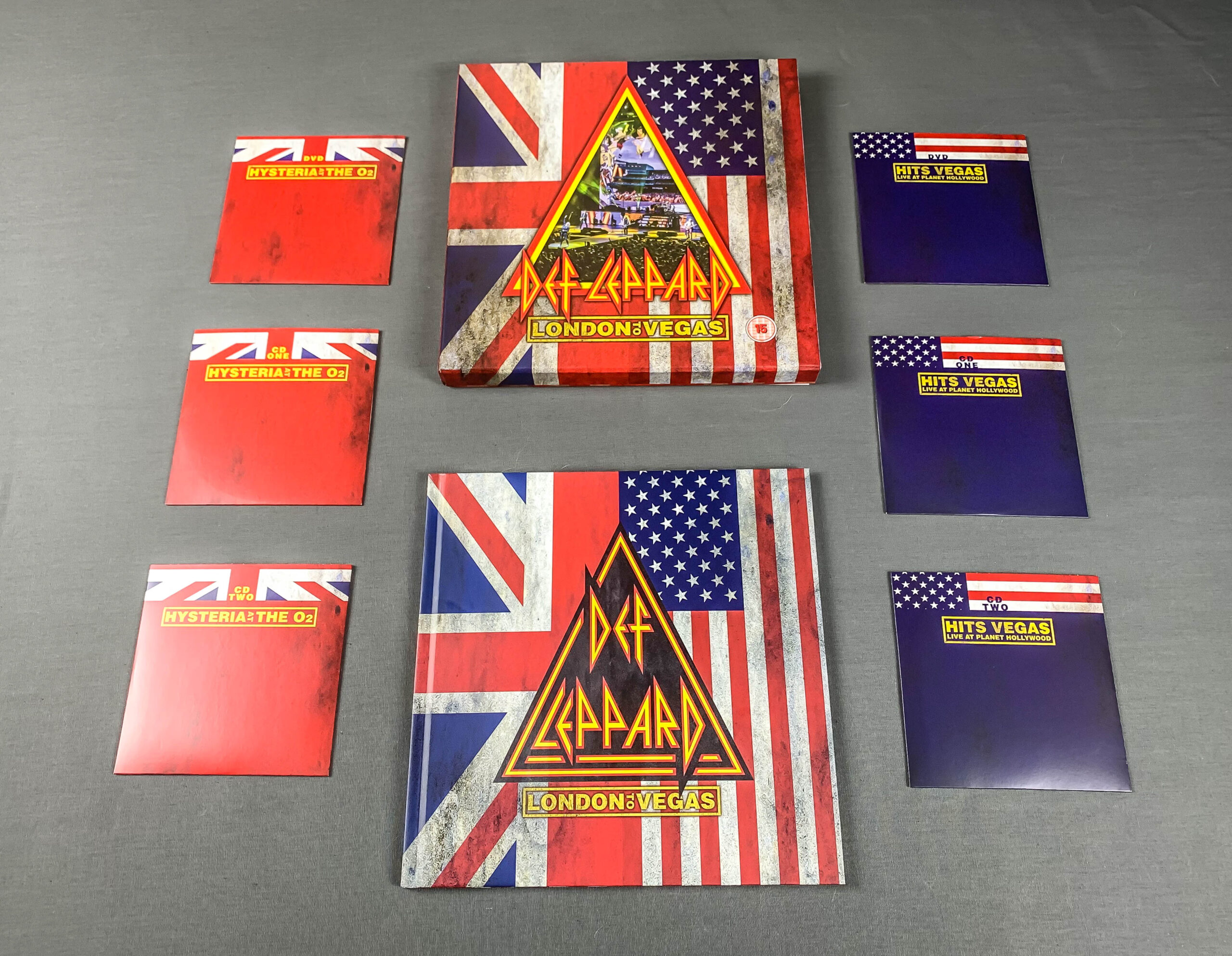 Final Thoughts
As I said before, the Def Leppard: London To Vegas box set is coming along at the perfect time. Obviously, the band is supposed to be going out with Motley Crue and Poison this summer as a part of The Stadium Tour. However, while nothing has been announced,  you can't help but feel that the tour is going to be affected by the current COVID-19 pandemic. We have all been without live music now for 2 months, and it is still unclear when the concert industry will resume. That's why it is great to have this set. You can pop the disc in your player in the comfort of your own home and have a front-row seat to two shows from one of the biggest bands in the world. Pour your favorite beverage, turn the sound up to 11, and rock out with Def Leppard. Best part is, you can hit pause when you need to hit the restroom without missing a beat. Then you can brag to your friends that you traveled over 5,000 miles and saw Def Leppard in Las Vegas and in London. If you are like me and like to have the concert shirt as a reminder of the experience, you can order one of those here too. Def Leppard has you covered until we can get back to the venues. And you can get it all for a fraction of the price that you would pay actually going to a show.
Def Leppard: London To Vegas is being released by Eagle Rock Entertainment. This group has a history of doing things the right way, and this release is no different. The packaging of this set is excellent. It comes with 2 Blurays/DVD's, 4 CDs, and a hardcover book with awesome photos from both shows. The audio of the movies can be played in Dolby 5.1 or DTS surround sound, so you can really shake the walls with this one. There are several packages available to fit anyone's needs, from individual shows to the super-deluxe bundle with a t-shirt, vinyl, and more. There truly is an option for everyone. I cannot recommend enough picking this set up. While it does not fully replace the concert experience, it keeps it close to our hearts while we are stuck at home. And who better to be stuck at home with than Joe Elliott, Phil Collen, Rick Savage, Vivian Campbell, and Rick Allen of Def Leppard.