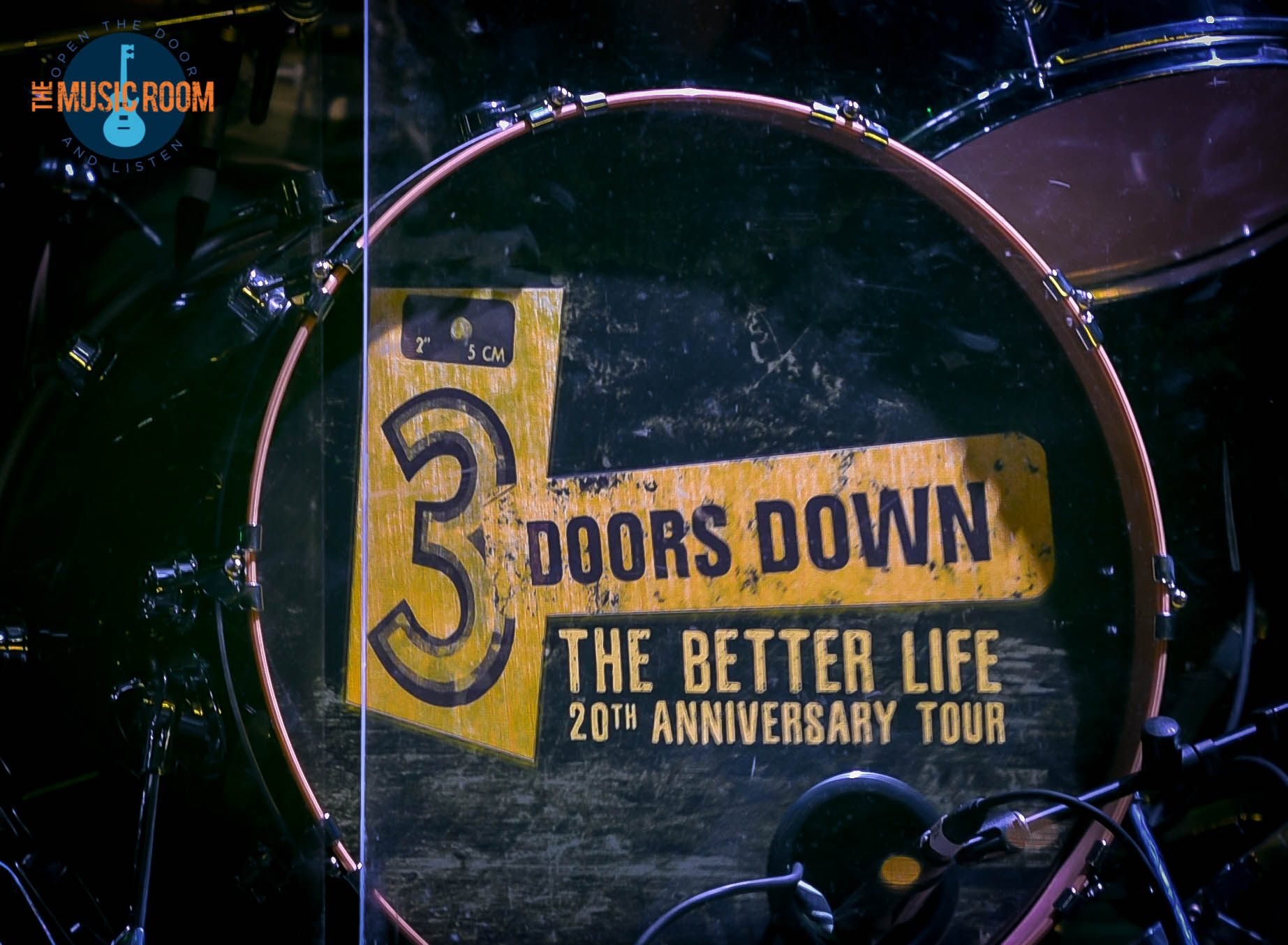 3 Doors Down kicked off its The Better Life 20th Anniversary Tour on a beautiful summer night in Huber Heights, OH. Not only was it the band's first show of a new tour, but it was also their first show back since nearly two years off due to, well, you know. You could tell that the band was so excited to be back on stage after the long break. The same could be said for the sold-out crowd that packed The Rose Music Center to welcome 3 Doors Down back to the road. It was a rock n' roll lovefest!
The band celebrated the 20th anniversary of their debut album, The Better Life by playing the record in its entirety. After they got through the album, they played some of their biggest hits from over the past two decades. This evening was just a reminder of how great 3 Doors Down truly are. 3 Doors Down were joined by Seether for this tour stop. Talk about an incredible opening band! The Better Life 20th Anniversary Tour is just getting started, so be sure to catch a date in your city! See a full list of tour dates at 3 Doors Down official site. 
If you want to see the full 3 Doors Down concert experience, be sure to check out our concert recap video below! 
Concert Recap Video
Setlist 7/17/2021
– Kryptonite
– Loser
– Duck and Run
– Not Enough
– Be Like That
– Life of My Own
– Better Life
– Down Poison
– By My Side
– Smack
– So I Need You
– Away From the Sun
– The Road I'm On
– Let Me Go
– Citizen Soldier
– Landing in London
– It's Not My Time
 Encore: 
– Here Without You
– When I'm Gone
Band Members:
Brad Arnold – Lead Vocals
Chris Henderson – Guitars
Chet Roberts – Guitars
Justin Biltonen – Bass
Greg Upchurch – Drums
Photo Gallery From the Show