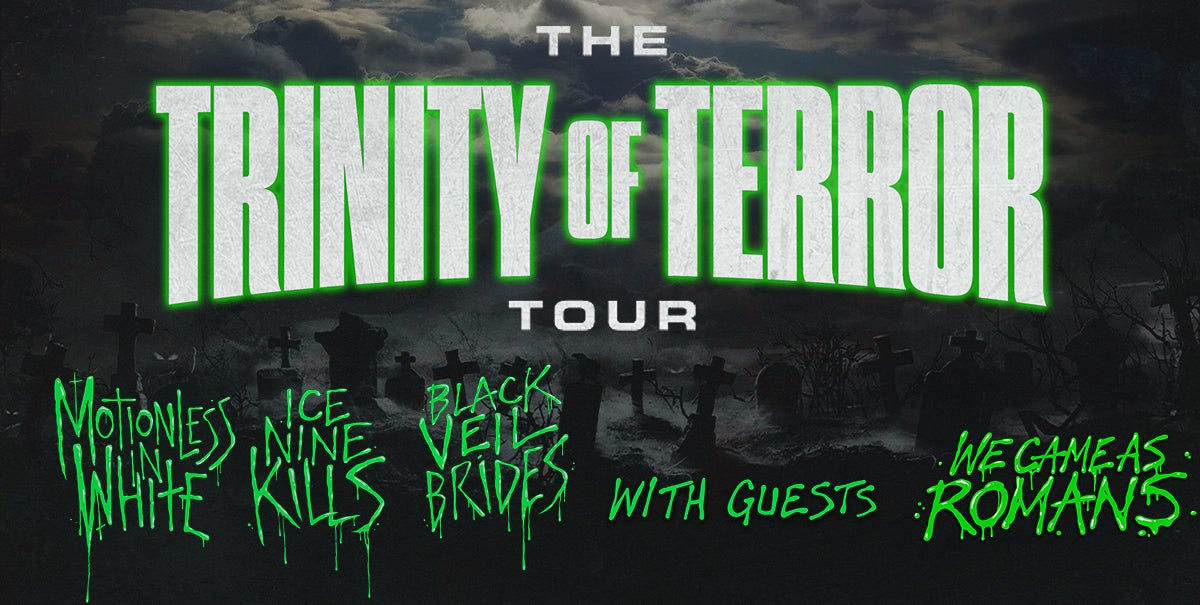 The Trinity of Terror Tour Part II – September 18, 2022
Andrew J. Brady Center – Cincinnati, OH
Black Veil Brides, Ice Nine Kills & Motionless in White w/ We Came As Romans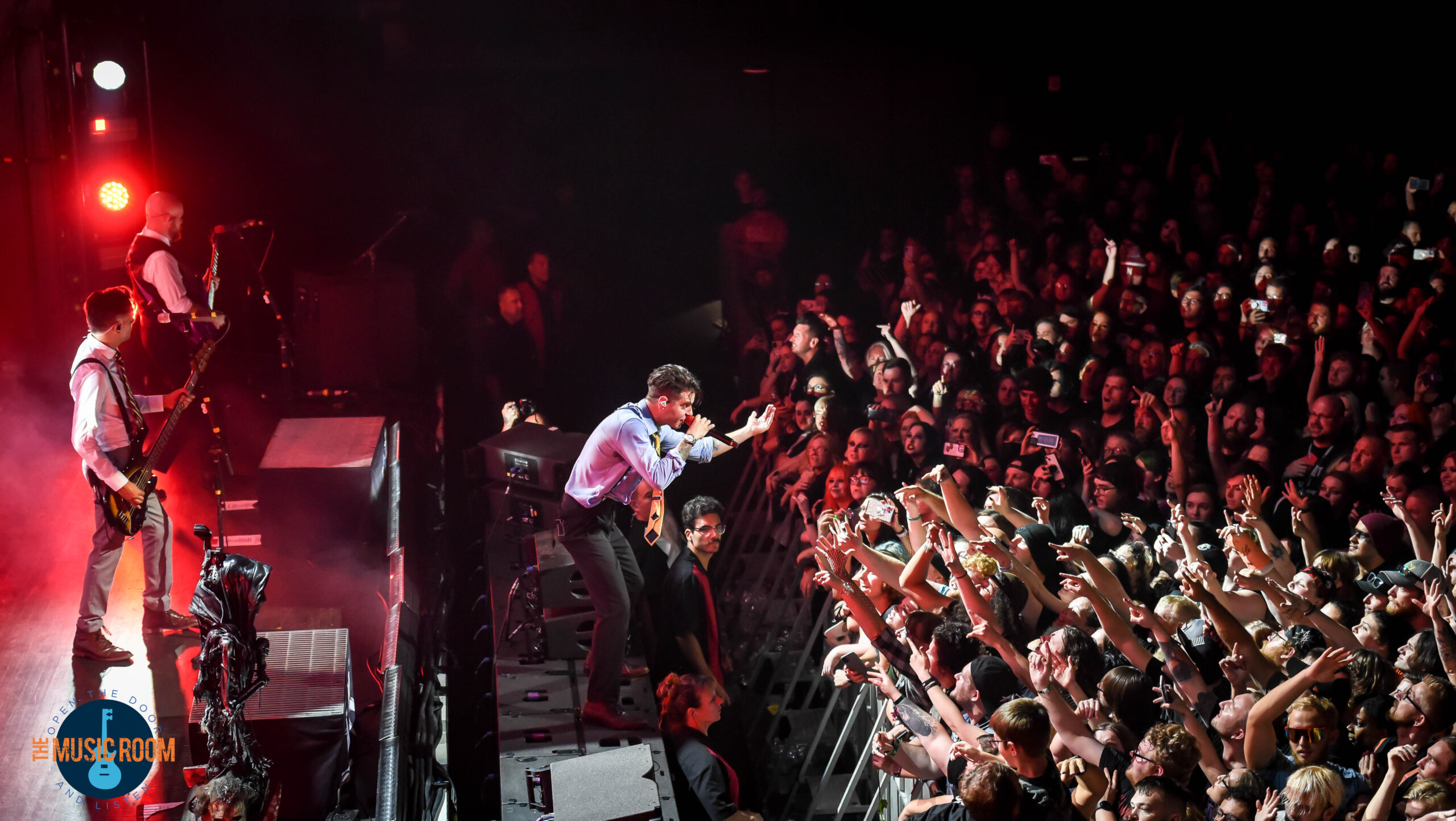 With a name like The Trinity of Terror Tour, your mind can only draw conclusions as to what you are going to see and experience. It has to be dark. It has to be scary… and not in a good way. Then you start to second guess whether you should even go. I mean, I am probably too old to be going to a show like this. These fans are going to take one look at me and scoff, laugh, or worse. But I am happy to report that absolutely none of those thoughts or fears are realistic when it comes to this night of music. The Trinity of Terror Tour was a fun evening full of good…make that great music, while still being a little scary, but in a good way.
Being from Cincinnati, you cannot at least have heard of Black Veil Brides over the past 15 years or so. And Ice Nine Kills…if you stay up to date with the world of metal, you know they have a huge buzz around them right now. I mean, if you are opening for the likes of Slipknot and Metallica, you must be doing something right. I saw Motionless in White back in 2015, and they definitely made an impression on me with their visual performance and killer sound. The only band that I was in not familiar with was the opener, We Came As Romans. I had no idea what to expect from those guys, but I would soon find out.
We will give our thoughts on each band a little further down in this post. But for right now, I want to talk about The Trinity of Terror Tour experience. While I have may laid it on a little thick at the beginning of this piece, I really did not know what to expect from the show, because in fact, I am kind of an old guy. I quickly realized that age had no bearing on this show whatsoever. The crowd was made up of music lovers of all ages. There were plenty of people at the show my age and older, all the way down to kids as young as 6 or 7 who had come with their parents. The vibe of the show was cool. There were some fans who dressed for the occasion with face paint and hair dye. It was fun to walk around and see all of the creativity on display.
There is a common misconception that metal music and its fans are angry. While it can be true at times, it was not the case at The Trinity of Terror Tour stop here in Cincinnati. There were lots of smiles from excited people getting ready to see some of their favorite bands. The happiness and camaraderie even spread to the mosh pits and crowd surfers down on the crowded floor. If someone went down, everyone stopped and made sure the person got up unharmed. But perhaps the happiest places in the venue were the merch booths. I have to say that as a guy that has attended a lot of shows, merch is a big deal. Each one of these bands delivered the goods with an awesome offering of shirts, hoodies, and other gear. I do not think I have ever seen so many fans buy so much merch. They would walk away from the table with multiple shirts in hand with the biggest smile on their face.
Yes, the bands on this bill seemed to get it when it comes to music. Make the people happy. Give them something good to listen to. Give them something visually stimulating to see. Give them respect from the stage. And oh yes, give them some cool merch to wear. The Trinity of Terror was everything a rock n' roll show should be. And I for one, am glad I got to experience it!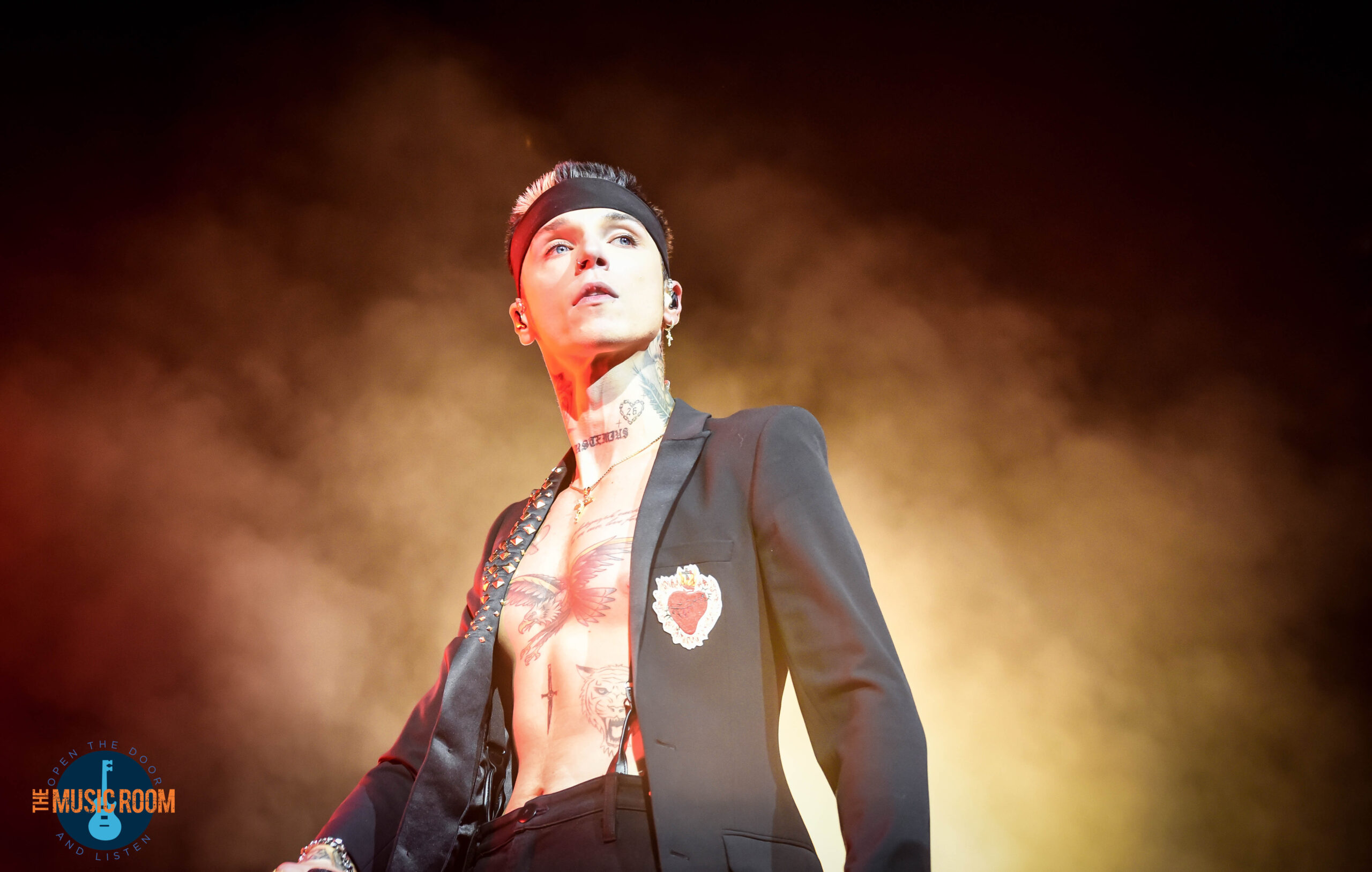 My only complaint about seeing Black Veil Brides headline The Trinity of Terror Tour was wondering how in the heck this was my first time seeing the band. I mean, they are from my home town! I can tell you that I will not make that mistake again. I was blown away by how great these guys sounded. They are true rock stars that know how to put on a show. Andy Black is the ultimate frontman, but Black Veil Brides is far from a one-man show! Be sure to pick up the band's latest record, The Phantom Tomorrow. 
BVB Setlist
– Faithless
– Coffin
– Crimson Skies
– Shadows Die
– Wake Up
– Scarlet Cross
– Born Again
– Knives and Pens
– The Legacy
– Fallen Angels
– In the End
ICE NINE KILLS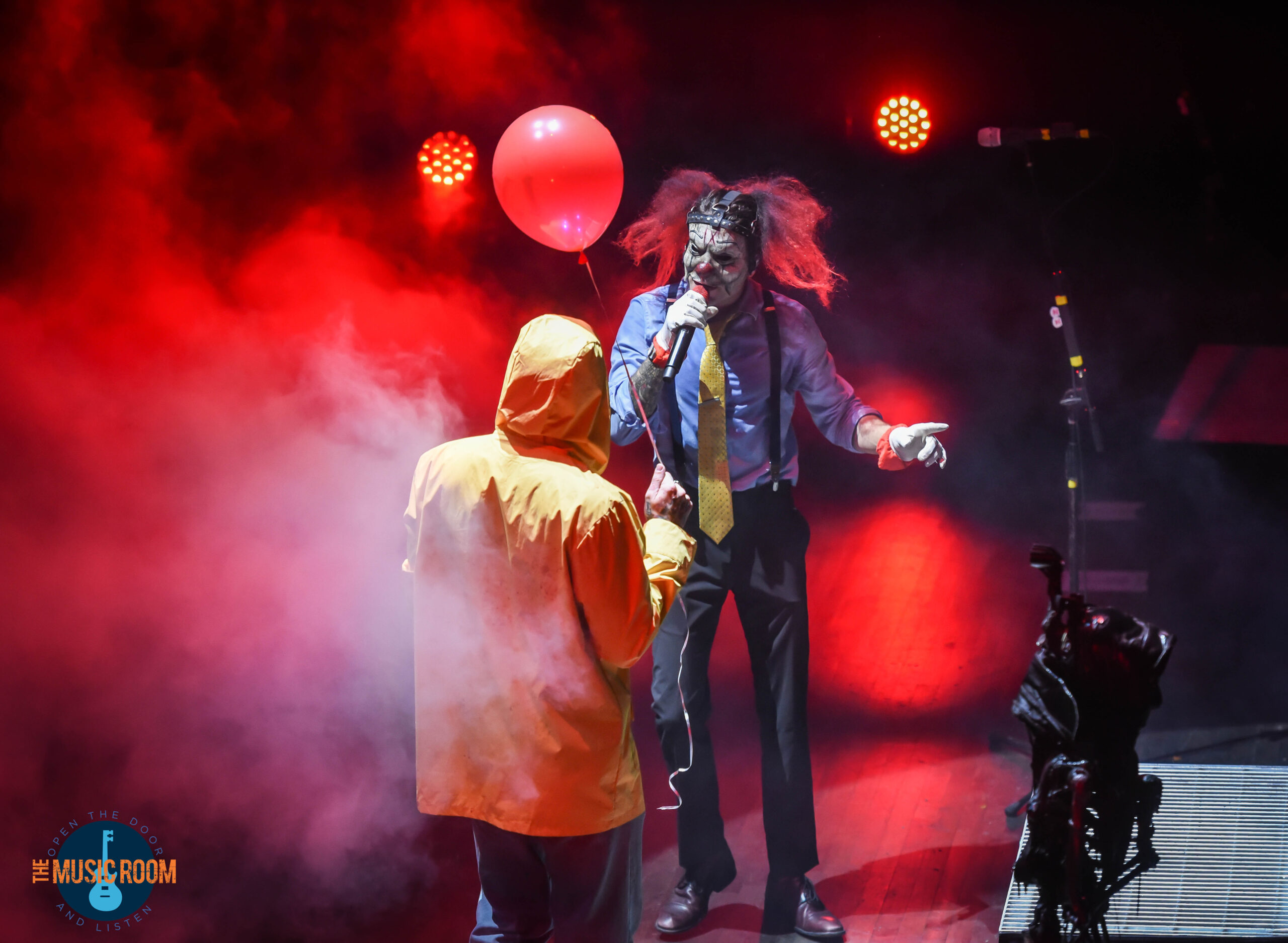 As I said earlier, I have been hearing the name Ice Nine Kills for a while now, but I was not ready. As the lights went down and I was standing in the photo pit, the next three songs went by in a blur. I honestly told a fellow photographer that I had never experienced anything quite so intense from inside the photo pit. It was like being inside of a horror movie…with an awesome soundtrack. There are really no words that I can do to explain Ice Nine Kills live set. I invite you to view the photos below for a preview, but they are truly a band that must be experienced to be believed. In the meantime, check out the band's latest record, Welcome To Horrorwood: The Silver Scream 2.
Ice Nine Kills Setlist
– Welcome to Horrorwood
– Wurst Vacation
– Hip to Be Scared
– Assault & Batteries
– Stabbing in the Dark
– Rainy Day
– IT Is the End
– The Box
– Ex-Mortis
– The Shower Scene
– Funeral Derangements
– The American Nightmare
MOTIONLESS IN WHITE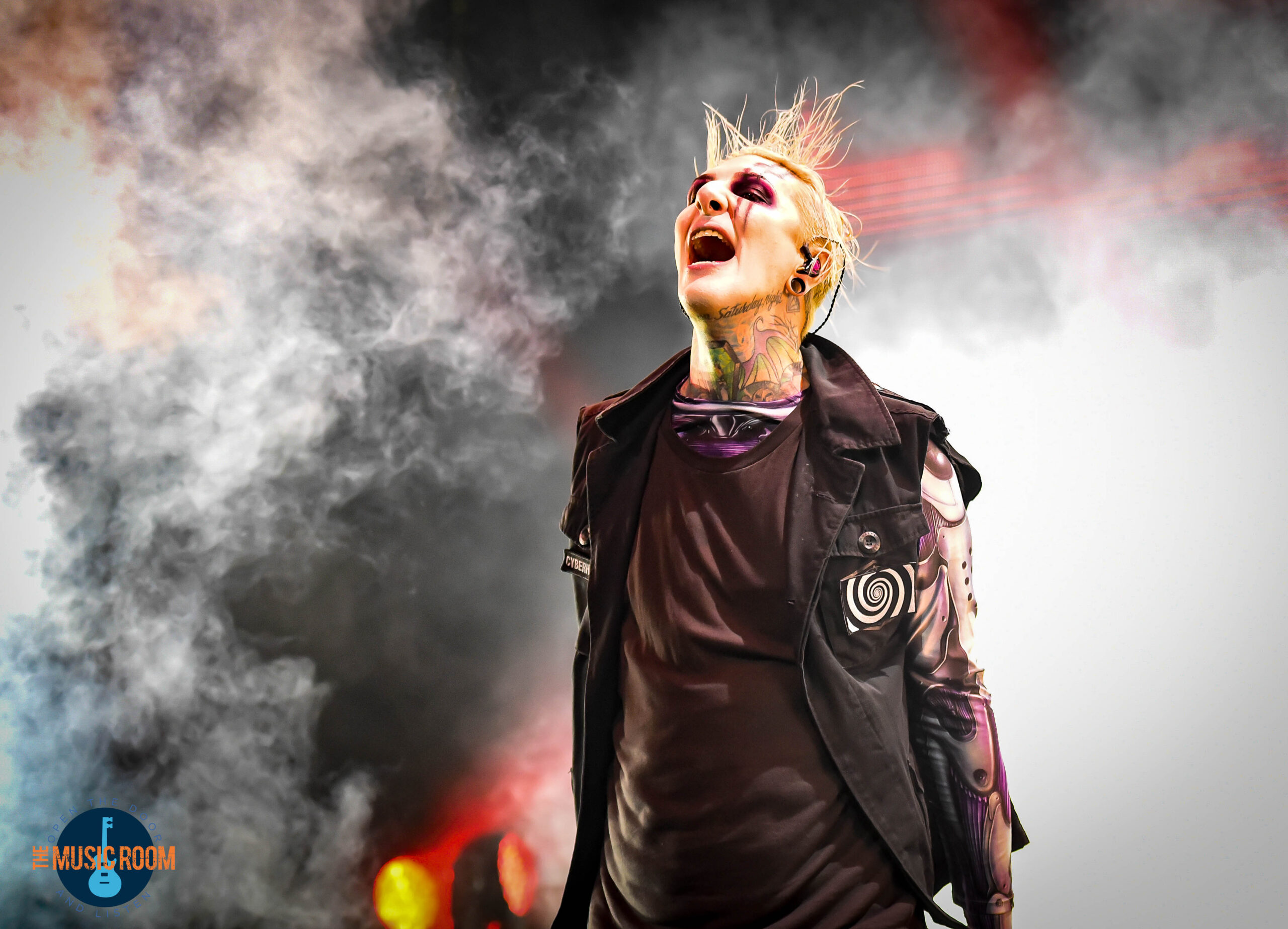 I will never give a band a pass based on their appearance, no matter how cool they look. That is the great thing about Motionless in White. They have an awesome presence on stage, and they have killer tunes to back it up. These guys have been working hard over the years and it shows because you can see how much their fans love them and vice versa. Their set was a mixture of adrenaline, aggression, and fun. The first thing I did when I got to my car after the show was over, was to put on the new Motionless in White record, Scoring The End of The Word. That is the greatest compliment I know how to pay a band. I look forward to more Motionless in White shows in my future! 
Motionless In White Setlist
– Disguise
– Sign of Life
– Brand New Numb
– Voices
– Slaughterhouse
– Masterpiece
– Scoring The End Of the World
– Cyberhex
– Another Life
– Somebody Told Me (The Killers Cover)
– Eternally Yours
WE CAME AS ROMANS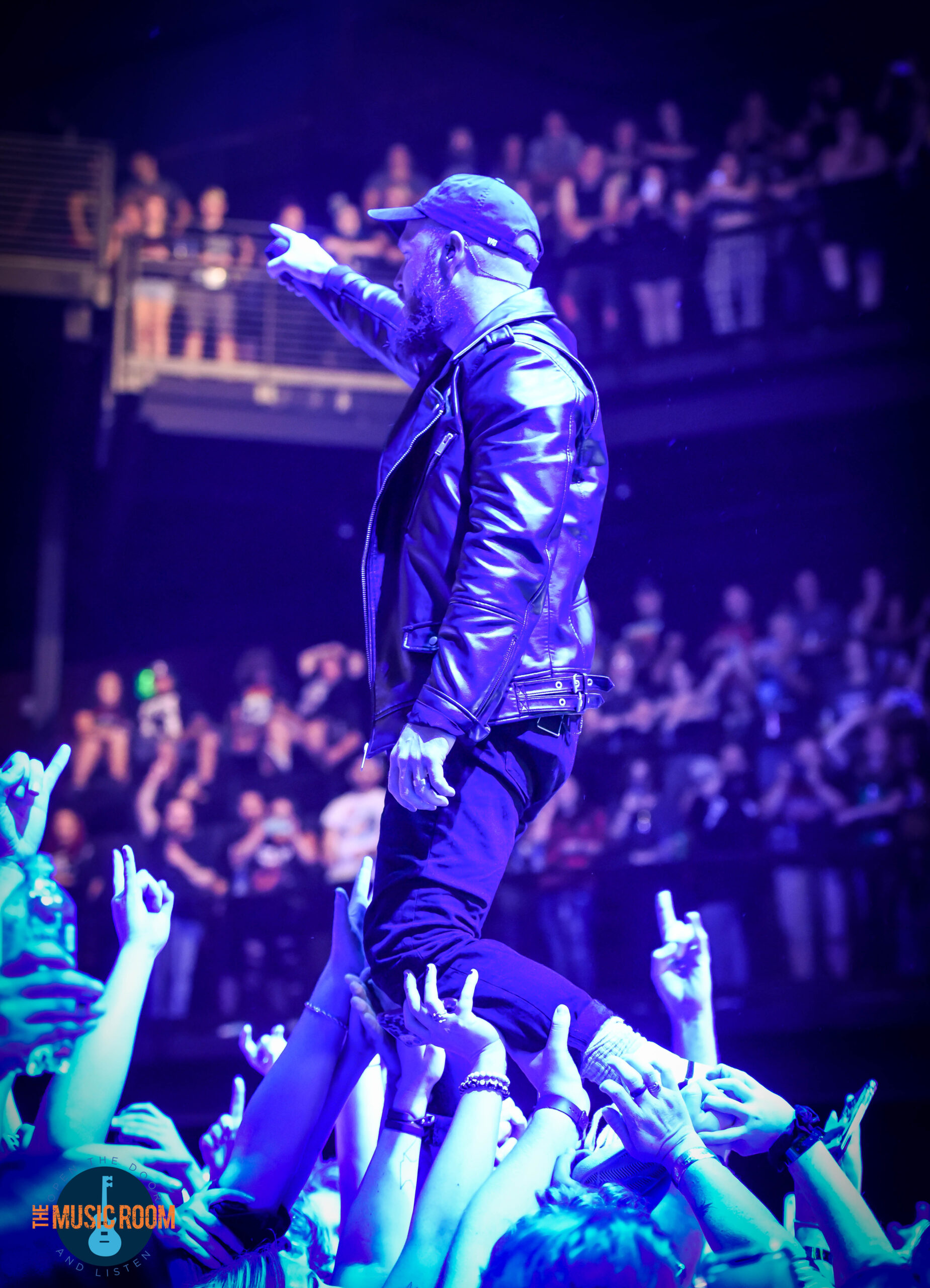 As I said before, I had no background with We Came As Romans prior to coming into The Trinity of Terror show. It is a tall order for any band to open a show that features 3 powerhouse bands like Black Veil Brides, Ice Nine Kills, and Motionless in White. I am happy to say that We Came As Romans were up for the task. Their 7-song set put the gears in motion for the night and got the sold-out crowd fired up. And in case the crowd was not with the band, lead singer Dave Stephens went out in the crowd to get them. I think it is safe to say that We Came As Romans had the crowd with them from the first song. Be sure to check out the band's new record, Darkbloom when it is released on October 19th! 
WCR Setlist
– Darkbloom
– Wasted Age
– Daggers
– Plagued
– Cold Like War
– Lost in the Moment
– Black Hole
As an affiliate marketer, we may earn from qualifying purchases. If you choose to purchase an item we have shared, we may earn a small commission at no additional cost to you.