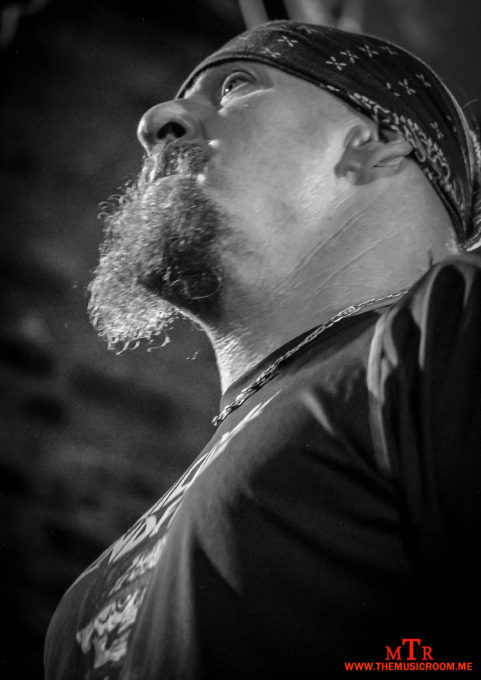 Suicidal Tendencies: 10/18/2016 – Bogart's – Cincinnati, OH
If you bought a ticket to last Tuesday night's Suicidal Tendencies show at Bogart's in Cincinnati, OH, you got so much more than just a concert. In addition to a set full of Suicidal classics, along with some new tunes, Mike Muir and company brought a message of motivation and inspiration.  It had been over 25 years since the iconic band had played the Bogart's stage (8/30/90), but from the moment the guys hit the stage, it was clear that the band had only gotten better with time.
While lead singer Mike Muir is the only member from the original line up, the current version of the band was a tight cohesive unit that honored the classic Suicidal sound.  Next to Muir, lead guitarist Dean Pleasants has the longest tenure with the band, joining in 1996. Both rhythm guitarist, Jeff Pogan, and bassist, Ra Diaz, were added to the band this year. And of course Suicidal picked up a new drummer this year as well. You may have heard of him…Dave Lombardo formerly of a little band called Slayer. It is important that each man's name be mentioned  here as each played a key part to the over all magic of the evening. Each member of the band didn't just fill a spot…they owned their role in the band. Not only did they play with passion and fire, they commanded the stage. While most bands designate sides of the stage for certain members, each member of Suicidal Tendencies claimed every inch of the Bogart's stage (except Lombardo…he unleashed his energy on the drum kit.) And while too many people associate heavy metal with doom and gloom, Suicidal exuded nothing but joy with each member wearing huge smiles on their faces for much of the night.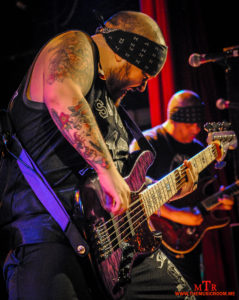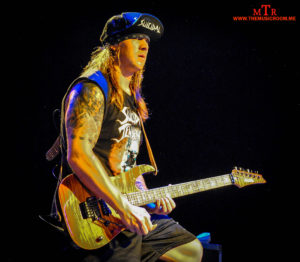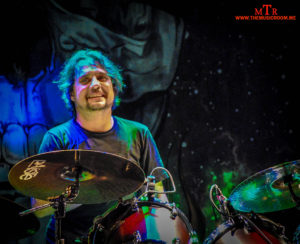 Tuesday night's tour stop was in support of the band's recent release, "World Gone Mad." In a day where bands either chose not to release new music, or  put out anything for the sake of something out there, "World Gone Mad" is a refreshing exception to that trend. The album is made up of eleven well crafted songs. The songs on the record are a cohesive and dynamic collection that makes for a solid listening experience. The record stays focused and doesn't go on too long as some seem to do. The band uses the eleven tracks to say what they need to say, and then they are out leaving you wanting more. During the show, Muir announced that they were going to play some of the new songs. These types of moments can sometimes bring a show to a screeching halt, but not at this show. The new tunes melded perfectly into the set. If you are familiar with Suicidal's past work, think somewhere in between 1990's "Lights…Camera…Revolution" and 1994's "Suicidal for Life," and you will get an idea of "World Gone Mad." But don't take our word for it, pick up your own copy TODAY…TODAY!!!
Just as powerful as the music was, Mike Muir's message was just as powerful. As the album title states, we are living in a "World Gone Mad," but in between songs Muir encouraged the crowd not to be taken down by the events around them. The upcoming presidential election was a source of conversation, but not as an opportunity to endorse a candidate, but rather to endorse free thinking. During the course of the night the legendary front man delivered messages to the Cincinnati rock faithful of believing in yourself, standing up for yourself and fighting, and not being a victim. Muir explained that each of us has something inside of us just waiting to get out before the band broke into the lead single from their new album, "Clap Like Ozzy." You couldn't help walking out of Bogart's at the end of the night beating your chest ready to face the world…as mad as it may be.
With many bands out there today overstaying their welcome, it's hard to cut through the crap to know what is real and what's not. One band that is not hard to tell is Suicidal Tendencies. In 2016 Suicidal Tendencies is the real deal, just like they were in 1980. If you are looking for some killer tunes, or just adrenaline fueled pep talk, Suicidal Tendencies is the band for you!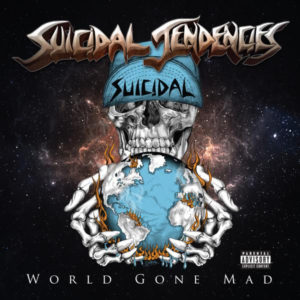 www.facebook.com/suicidaltendencies